Chocolate Chip Ganache Blondies take simple chocolate chip blondies and dress them up with a simple chocolate ganache!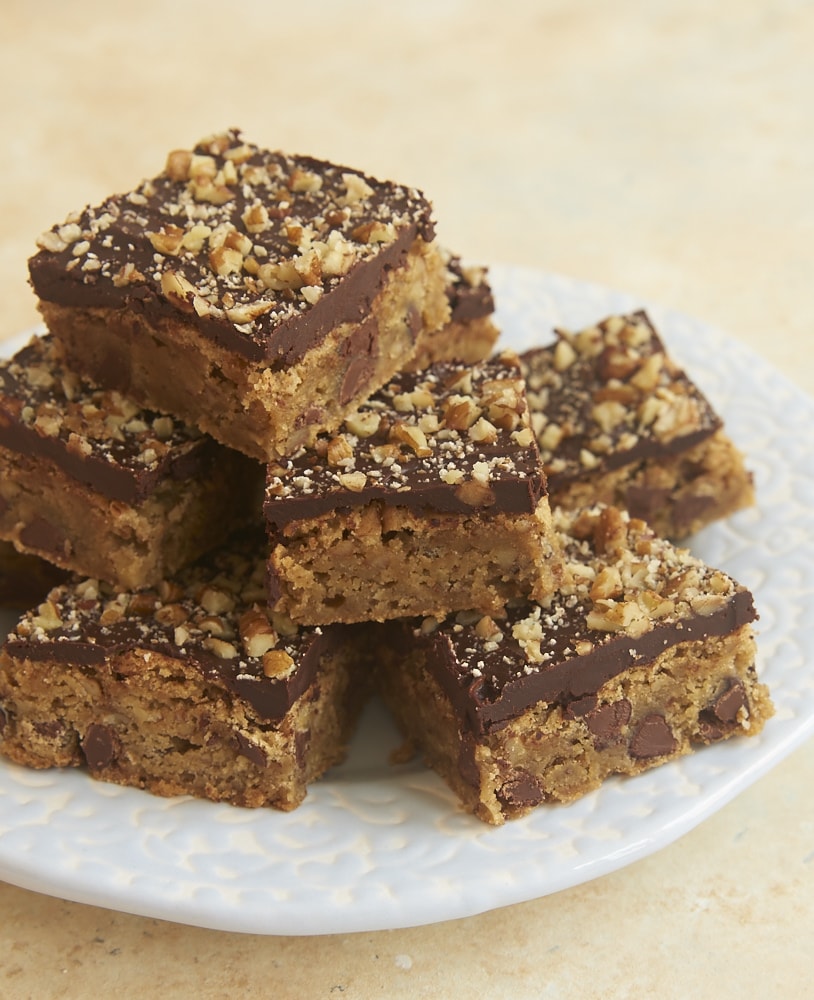 I generally consider myself organized, at least with most things. But then there are times that I find myself with a pretty barren pantry because I didn't quite plan out our grocery order as well as I should have. When that coincides with an urge to bake, that's when I get back to the basics.
These Chocolate Chip Ganache Blondies are a prime example of putting some basic baking staples to use. All on their own, they are a delicious celebration of brown sugar with a good dose of chocolate and nuts thrown in for good measure. Even unadorned, they are really, really good. But with the ganache? Well, then they become something extra special.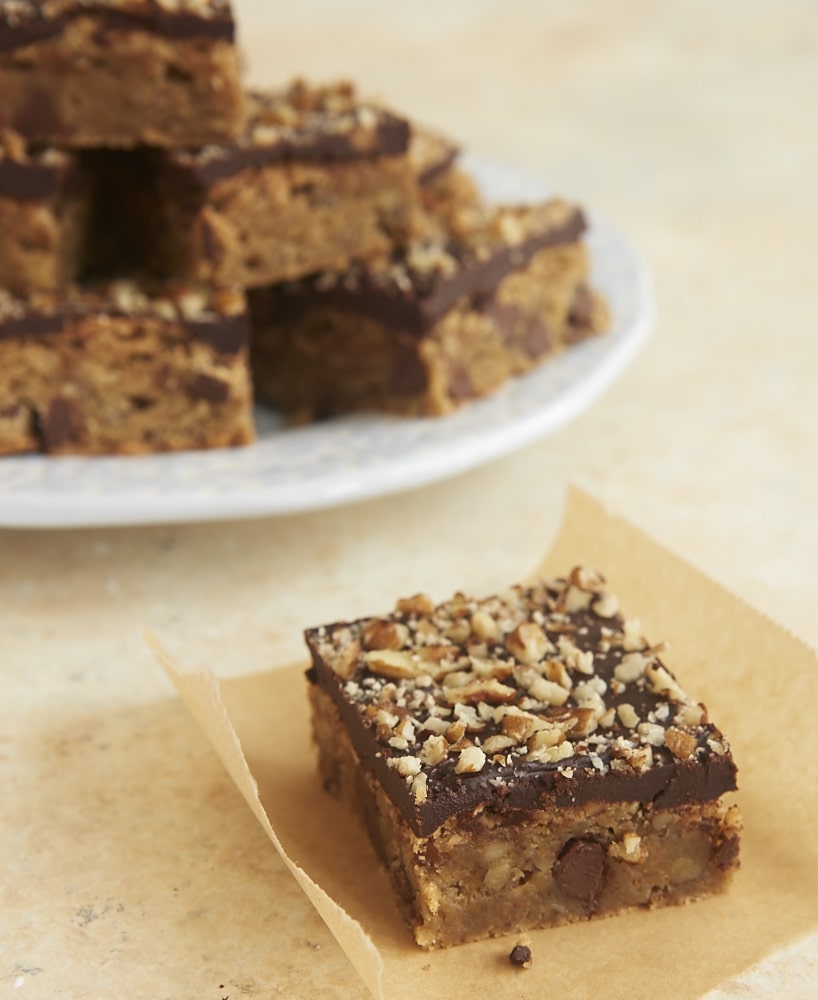 I'm a firm believer in "less is more." Unless you can put ganache on it, and then I say go for it. I used to think that ganache on anything was so impressive. And then I discovered how easily it's made. Instead of that knowledge bursting my bubble, it just made me giddy to think I could now add ganache to all the things!!!
In less than 10 minutes (and 5 of that consisting of no effort on your part), you can whip up this dark chocolate ganache and transform a simple batch of blondies into a rich, delicious, beautiful dessert. Basic ingredients, yes. Basic results, not even close!
This is a great recipe for those times you want a real baking win but without a lot of fuss and time. I'm guessing that applies to all of us on most days. And if you have a good stock of basic baking ingredients, then you likely have everything you need to whip up a batch ASAP!
Find more blondies recipes in the Recipe Index!
More Ganache-Topped Desserts