July 11, 2016
Chocolate Chip Drop Biscuits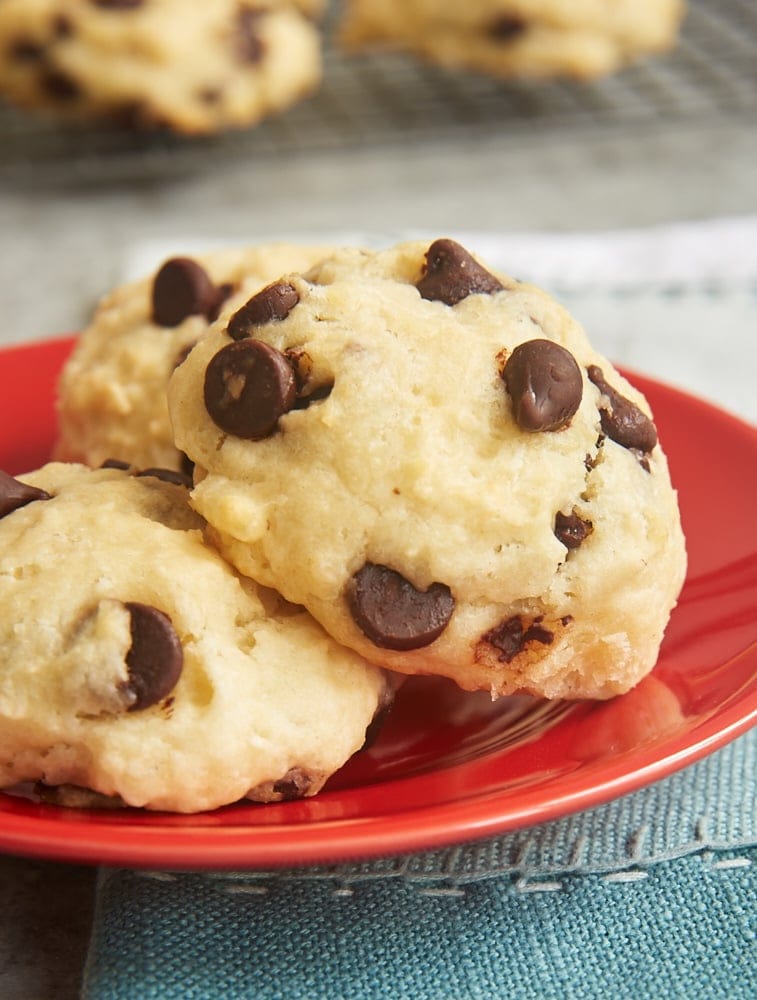 Chocolate is underrepresented in the breakfast world. Why can't we start the day with a little bite of chocolate? If you're nodding enthusiastically, then you're going to be very excited about these biscuits.
Not only do these biscuits give you a great way to work a little chocolate into your morning meal, but they are also so quick and easy to make that you may find yourself having a chocolate breakfast treat on a regular basis.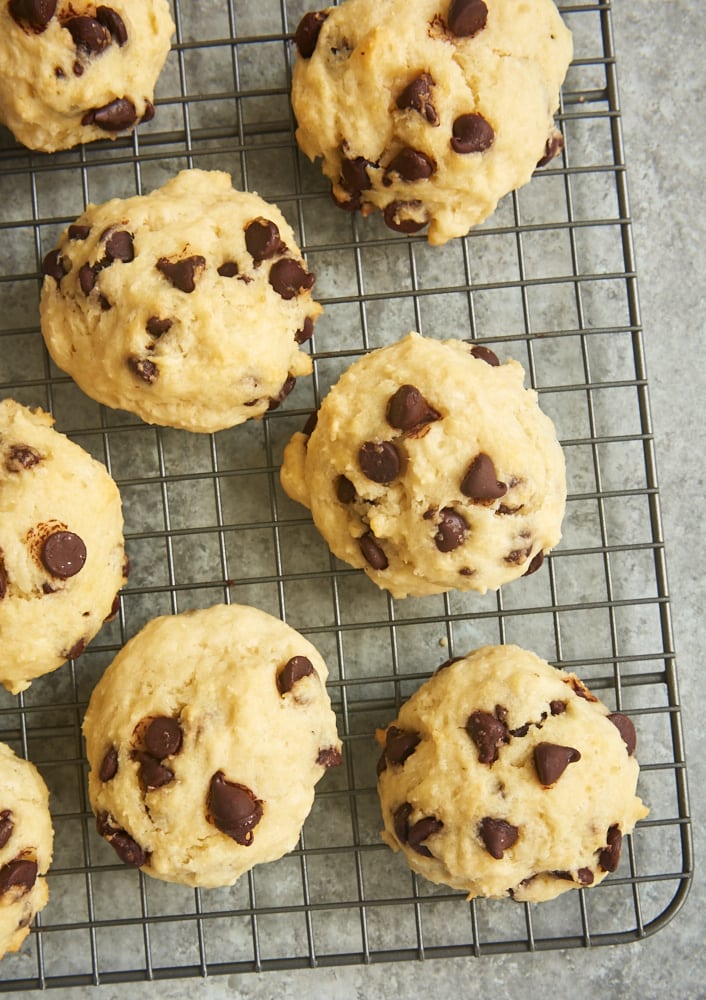 I've made the base recipe for these biscuits so many times that I actually keep a copy of the recipe within easy reach in my kitchen. They're just so simple and so good that they're a great go-to when you want a quick batch of biscuits with no rolling and cutting involved.
I enjoy making them with different add-ins and flavors, from sweet to savory. I've lost track of all the variations I've made, but you can find a blueberry version here at BoB.
If you're with me in the Chocolate for Breakfast Revolution, then you'll want to add this recipe to your baking arsenal. What a sweet way to start your day!
Find more biscuit recipes in the Recipe Index.
Chocolate Chip Drop Biscuits
Yield: 12 biscuits
Prep Time: 10 minutes
Cook Time: 25 minutes
Add a little chocolate to your breakfast routine with these quick, easy, and delicious Chocolate Chip Drop Biscuits.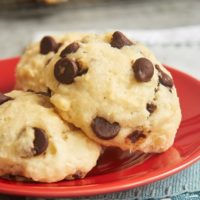 Ingredients:
2 cups all-purpose flour
2 tablespoons granulated sugar
2 teaspoons baking powder
1/2 teaspoon salt
1/4 cup unsalted butter, softened and cut into 1/2-inch cubes
1/2 cup sour cream
1/2 cup milk
3/4 cup semisweet chocolate chips
Directions:
Preheat oven to 375°. Line a baking sheet with parchment paper or a silicone liner.
Whisk together the flour, sugar, baking powder, and salt.
Add the butter, and mix with a pastry blender or a fork until combined.
Stir in the sour cream. Stir in the milk. Stir in the chocolate chips.
Drop the biscuits by 3-tablespoon portions* onto the prepared pan. Bake 20 to 25 minutes, or until the edges are lightly browned.
Serve warm or at room temperature.
We are a participant in the Amazon Services LLC Associates Program, an affiliate advertising program designed to provide a means for us to earn fees by linking to Amazon.com and affiliated sites.