One-bowl Sour Cream and Chive Biscuits are a quick and easy addition to your dinner. Make these drop biscuits when you need a simple bread in a snap!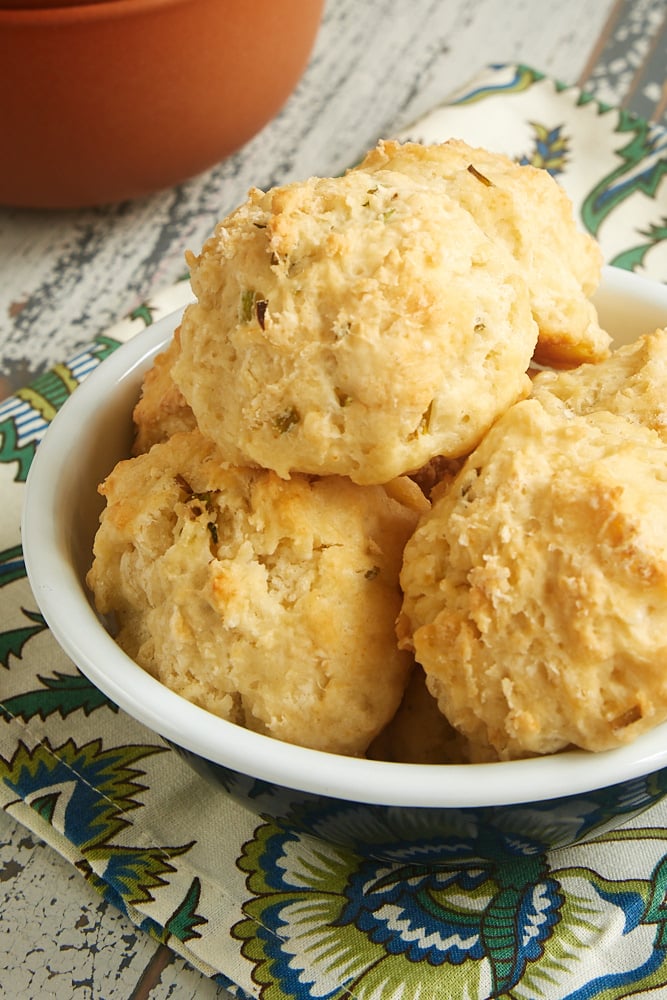 Many years ago, a friend shared her favorite recipe for sour cream biscuits with me. Since then, I've made those biscuits or a variation of them countless times. These Sour Cream and Chive Biscuits are a simple twist on that same recipe with the addition of chopped chives and a hint of garlic.
With a short list of ingredients and no rolling or cutting involved, these biscuits are so quick and easy to make that you can whip them up as a last minute addition to your dinner. We like to pair them with many different foods, but they're just perfect with a big bowl of soup.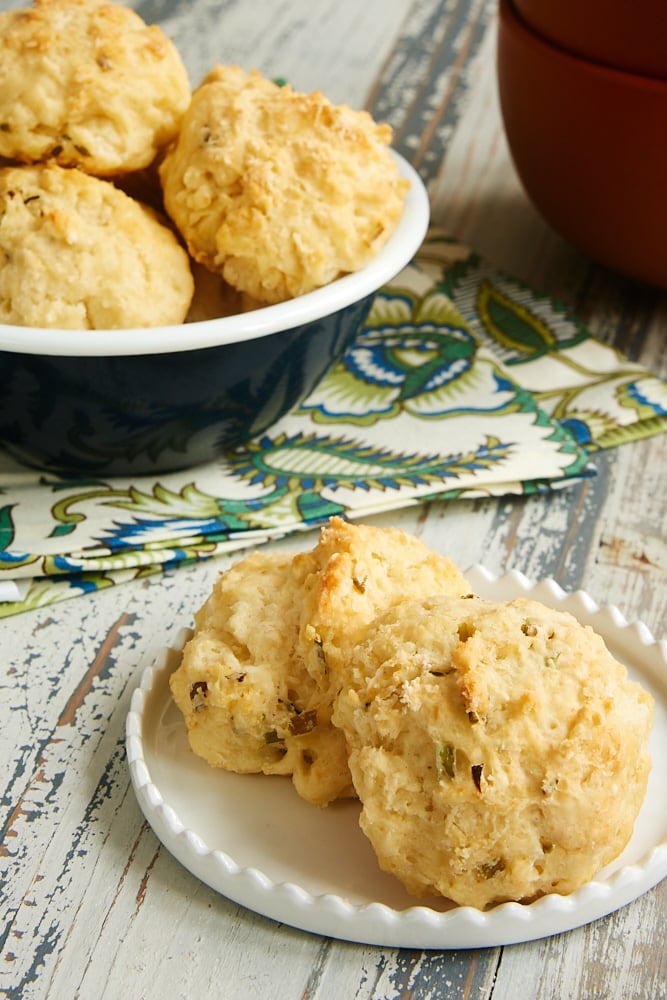 I love the flavor of sour cream biscuits with their subtle tanginess and soft texture. The chives add a nice flavor punch with just a small amount. You can substitute green onions if you like, but you may want to add a little extra to try to match the flavor of the chives.
To make these biscuits as easy to make as possible, I highly recommend the use of a cookie scoop to portion the dough. It makes quick work of scooping the biscuit dough, and it helps ensure even baking by having all of the biscuits be the same size.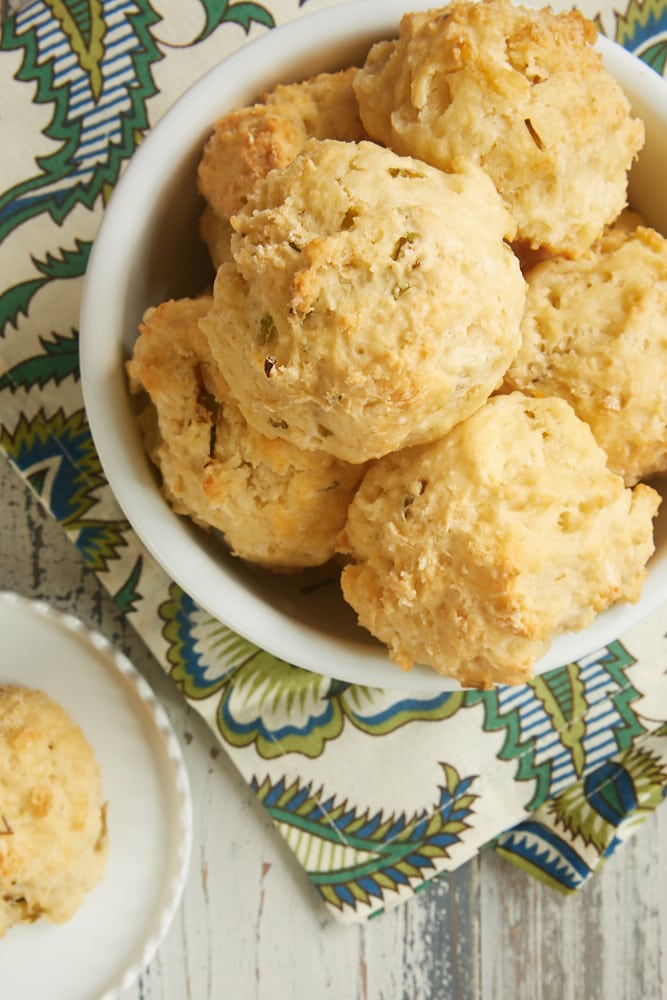 If you're looking for a simple, no-fuss bread to serve for dinner, then give these Sour Cream and Chive Biscuits a try. Their flavor will complement so many meals that you'll find yourself making batch after batch!
Find more biscuit recipes in the Recipe Index.
More Drop Biscuits You May Like: