Cherry Shortcakes with Cream Cheese Biscuits are a fantastic summertime treat!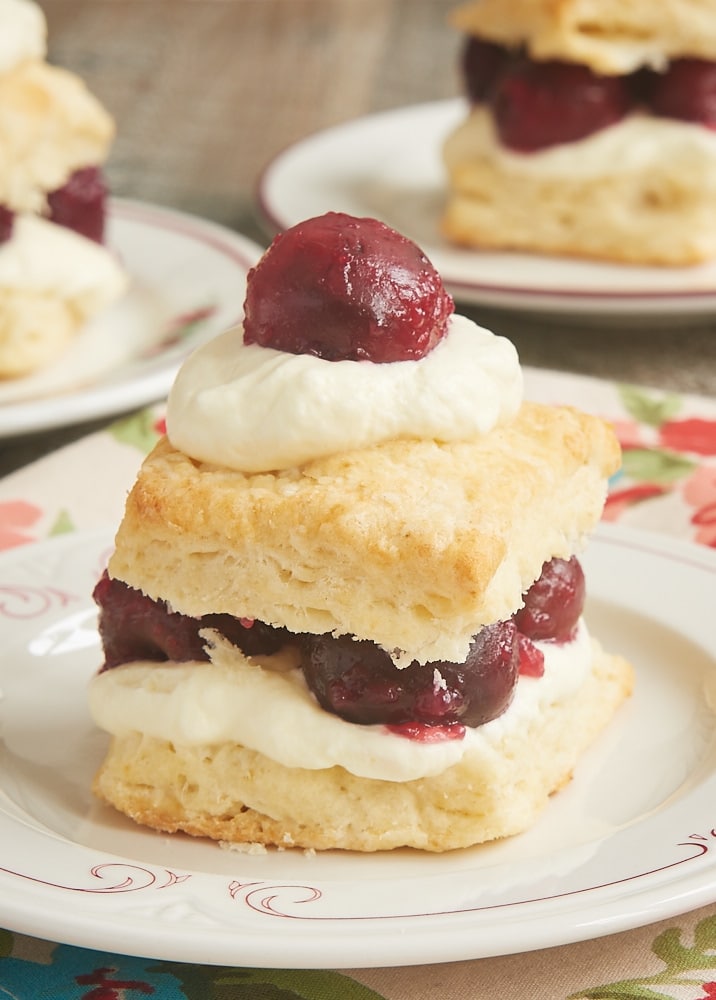 All summer long I've had the best of intentions to make shortcakes. But as is often the case, I've gotten sidetracked by other baking projects. Not wanting to let the entire summer pass without enjoying such a summertime must, I made use of some beautiful cherries to make these Cherry Shortcakes with Cream Cheese Biscuits.
For something a little different, I opted to make these shortcakes using my tried and true recipe for Cream Cheese Biscuits from way back in the BoB archives. I've been making these amazing biscuits for years. They are much like traditional biscuits, but with a little bolder flavor and a super soft texture. And they're the perfect foundation for these Cherry Shortcakes!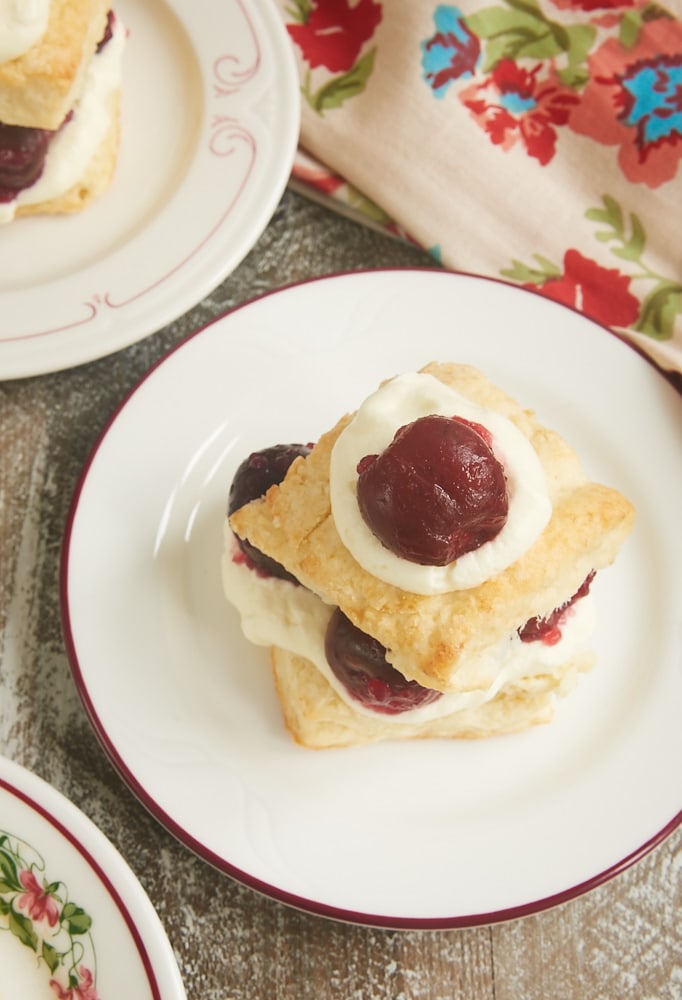 The cherry component is a simple one. You just need a few ingredients and a little bit of stovetop time. Cooking the cherry mixture creates a thicker, more syrup-like liquid to go with all of those cherries. It's so easy to make, and the flavor and sweetness level are just right. Keep in mind that you may need to adjust the amount of sugar you add to the cherries according to how sweet your cherries are. I've listed the sugar as a range in the recipe as a reminder to make an adjustment if necessary.
And, of course, what are shortcakes without whipped cream? The flavor and texture of homemade whipped cream is truly unmatched. It only takes a few minutes, and it's well worth it. If you like, add a little vanilla extract or almond extract to your whipped cream for a little extra flavor.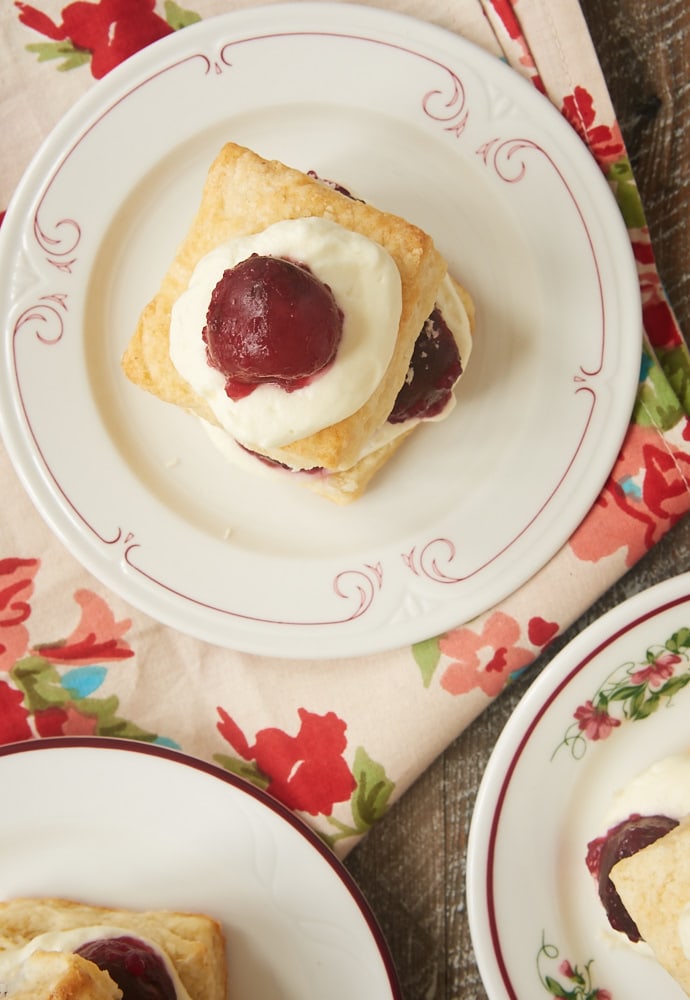 I use a slightly larger biscuit cutter for making shortcakes than if I were just making biscuits for breakfast. You can, of course, use a different size cutter than I specify in the recipe. That's an easy way to scale the recipe up or down if you just need fewer or just a few more servings.
I just love these sweet Cherry Shortcakes as a summer treat. They're simple enough to make and assemble that they're a great choice for dessert for a small gathering. Plus, they're just so pretty! These are destined to be a summer favorite for many years to come.
Find more summer favorites in the Recipe Index.