April 17, 2014
Strawberry No-Bake Cheesecakes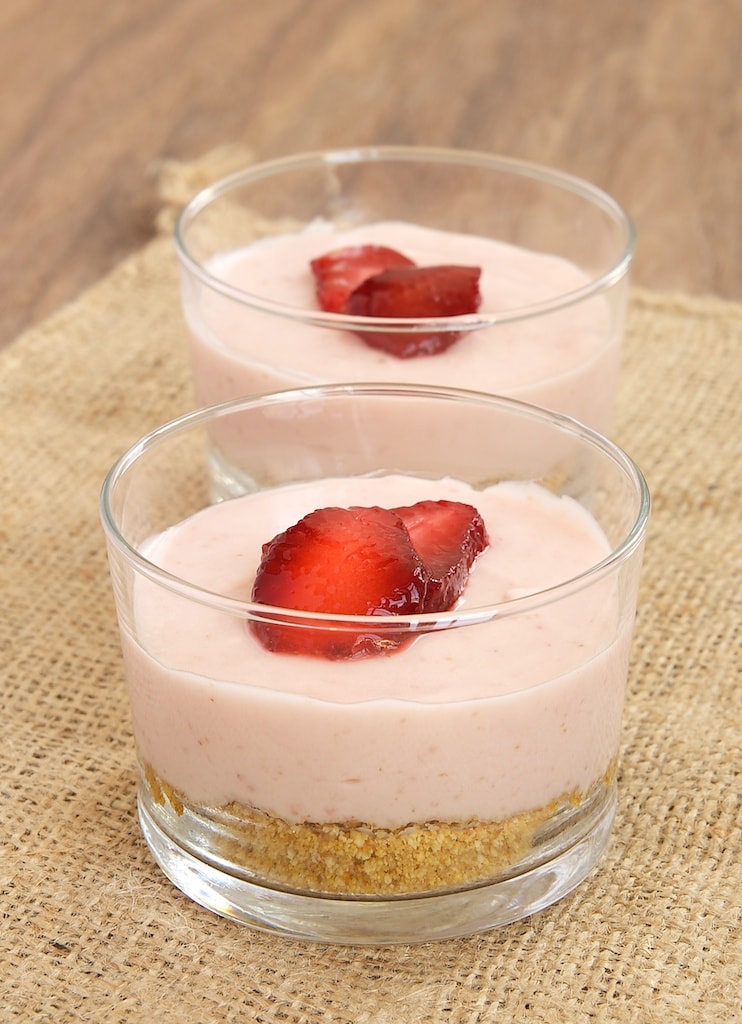 Cheesecake has long been a personal favorite, dating back to when my mother would make those no-bake box mixes. Over the years, I've made many a cheesecake myself, although I tend to like the homemade versions better.
It's simple to make your own cheesecakes, especially if you go the no-bake route. This particular recipe combines just a handful of ingredients with fresh strawberries for a springtime dessert treat.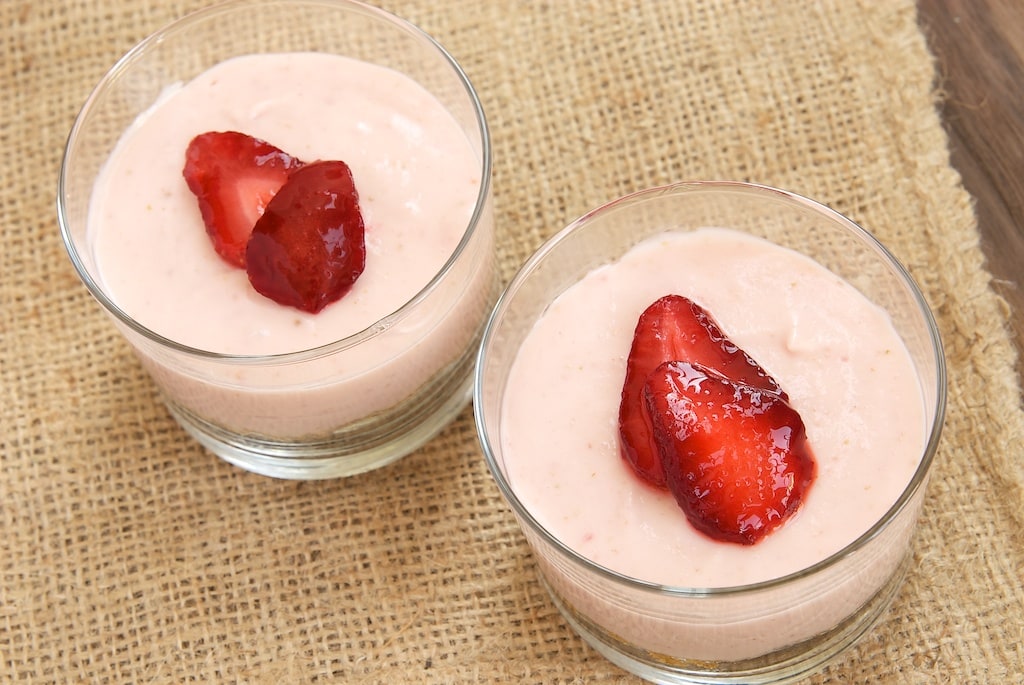 My spring fever generally involves the urge to bake with berries. I found some particularly lovely strawberries and immediately wanted to turn them into a cheesecake. With Easter upon us, I thought it would be nice to dress them up a bit by assembling smaller versions. I used some of our favorite wine glasses that were just the perfect size.
I started with a brick of Philadelphia Cream Cheese, my go-to brand for as long as I can remember. Philadelphia has been setting the standard for cream cheese since 1872. Philadelphia is my cream cheese of choice because of their product standards. It starts with fresh local milk and real cream, and ends as cream cheese in their refrigerators within 6 days. Their original cream cheese has no preservatives. And, they use real ingredients, like the pecans in their honey nut spread.
The end result is a lovely dessert for a small spring gathering. If you are making dessert for a larger crowd, this recipe will scale very easily. Grab your favorite set of serving bowls, small glasses, or use a variety for a fun dessert display.
Find more cheesecake recipes in the Recipe Index.
Strawberry No-Bake Cheesecakes
Yield: 4 individual cheesecakes
Prep Time:25 minutes
Enjoy these Strawberry No-Bake Cheesecakes while keeping the oven off!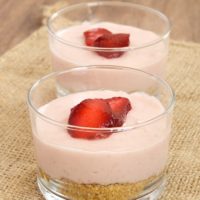 Ingredients:
For the crust:
2 & 1/2 ounces graham cracker crumbs
2 tablespoons unsalted butter, melted
For the filling:
4 ounces strawberries, hulled and roughly chopped
3/4 cup + 1 tablespoon granulated sugar
8 ounces Philadelphia Cream Cheese, at room temperature
1 teaspoon vanilla extract*
sliced strawberries, for garnish
Directions:
To make the crust:
Combine the crumbs and melted butter until the crumbs are completely moistened.
Divide the crust mixture evenly among 4 small glasses or bowls with at least 1/2 cup capacity each. Press gently into the bottom of each glass. Place in refrigerator.
To make the filling:
Place the strawberries and 1 tablespoon sugar in a blender or food processor. Process until puréed.
Using an electric mixer on medium speed, beat the cream cheese, 3/4 cup sugar, and vanilla until smooth. Add the strawberry mixture and mix until combined.
Divide the filling among glasses, spreading the filling evenly. You'll use about 1/4 cup of filling per cheesecake.
Refrigerate the cheesecakes overnight.
Notes:
*For a simple variation, substitute fresh lemon juice.
Disclosure: I have been chosen by Kraft Foods to be a spokesperson for Philadelphia Cream Cheese. I have been provided with compensation for my time. All opinions are my own. For more cheesecake inspiration, be sure to visit www.creamcheese.com.