April 10, 2014
Berry-Pecan Streusel Bread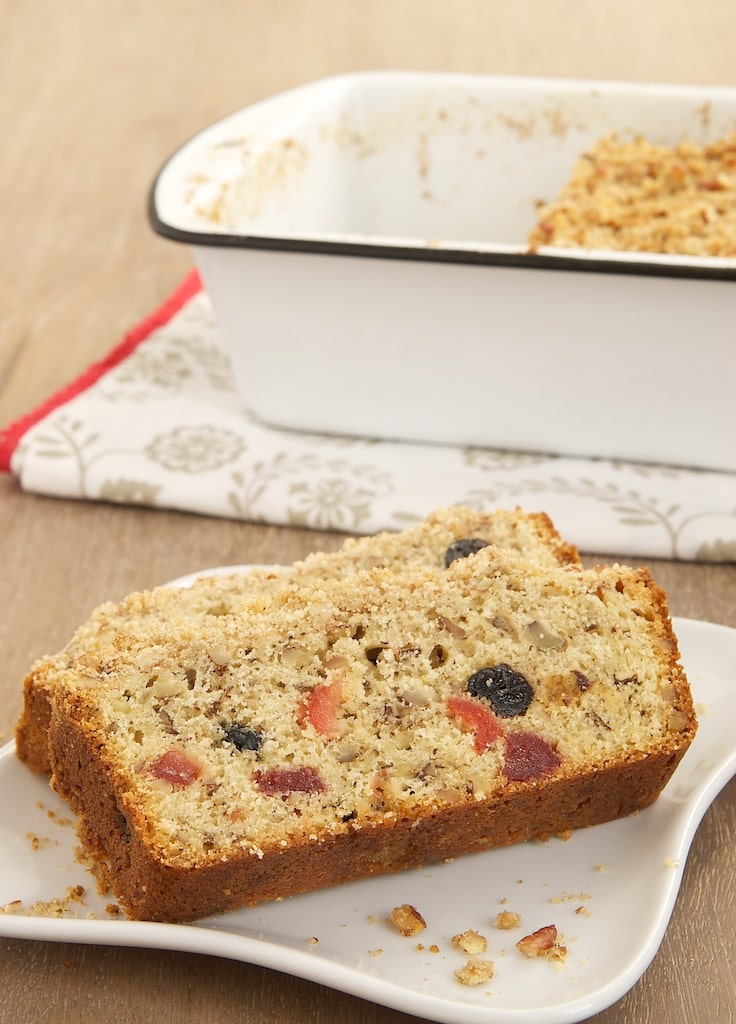 You may remember that I have been doing some spring cleaning, which already led to some lovely blondies. I found all sorts of ingredient odds and ends that have inspired me to make all sorts of things.
Next up in spring cleaning recipes is this wonderfully delicious quick bread. I took advantage of some partial bags of dried fruits, my constant supply of pecans, and my love of a crumb topping to make what is now a new favorite in the BoB kitchen.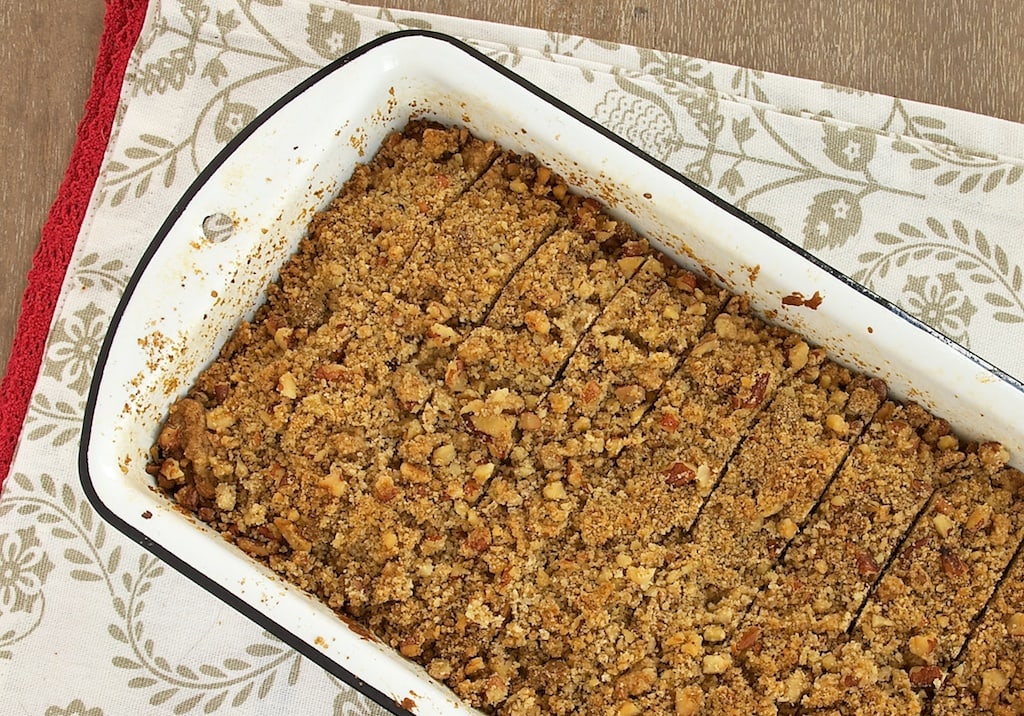 While most of us are waiting for fresh local berries, this bread is a lovely way to enjoy some fruit flavors by using dried fruits. I used a combination of dried blueberries and strawberries. Of course, you can use whatever dried fruit or combination of fruits you like.
The crumb topping is just amazing. I have a weakness for crumb toppings, but this one is exceptionally good in combination with this bread. I really could not love this bread more. It's sweet and nutty and pretty much perfect in my book.
Berry-Pecan Streusel Bread
Yield: 10 to 12 servings
Prep Time:20 minutes
Cook Time:43 minutes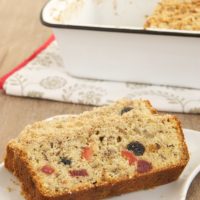 Ingredients:
For the streusel:
1/4 cup all-purpose flour
1/4 cup packed light brown sugar
1/4 cup chopped pecans
2 tablespoons unsalted butter, cold and cut into small pieces
pinch salt
For the bread:
1 & 1/4 cups all-purpose flour
3/4 teaspoon baking powder
1/2 teaspoon salt
1/4 teaspoon baking soda
1/2 cup granulated sugar
1/4 cup packed light brown sugar
1/2 cup sour cream
2 tablespoons unsalted butter, melted
1 large egg
1/2 teaspoon vanilla extract
3/4 cup dried fruits (strawberries, blueberries, etc.)*
1/2 cup chopped pecans
Directions:
To make the streusel:
Combine flour, brown sugar, and pecans. Add butter and mix with a fork or your fingers until the mixture is combined and forms clumps.
Refrigerate while you make the bread batter.
To make the bread:
Preheat oven to 350°. Grease a 9″x 5″ standard loaf pan.
Whisk together flour, baking powder, salt, and baking soda. Set aside.
Whisk together sugar, brown sugar, sour cream, melted butter, egg, and vanilla extract. Stir in flour mixture, mixing just until combined. Stir in dried fruits and pecans.
Transfer batter to prepared pan, spreading evenly.
Bake 18 minutes. Remove from oven. Sprinkle streusel topping over the top of the bread. Using a spoon or spatula, carefully and gently press the streusel down onto the bread.
Bake 20 to 25 minutes, or until a pick inserted into the center comes out clean.
Cool bread in pan for 15 minutes Then, flip bread onto a cutting board or plate, and flip again onto a wire rack to cool completely.
Notes:
*If you use larger dried fruits like strawberries, I recommend chopping them into bite-size pieces.