These easy cinnamon mini muffins are the perfect little breakfast treat! They're moist and tender, with loads of cozy cinnamon flavor.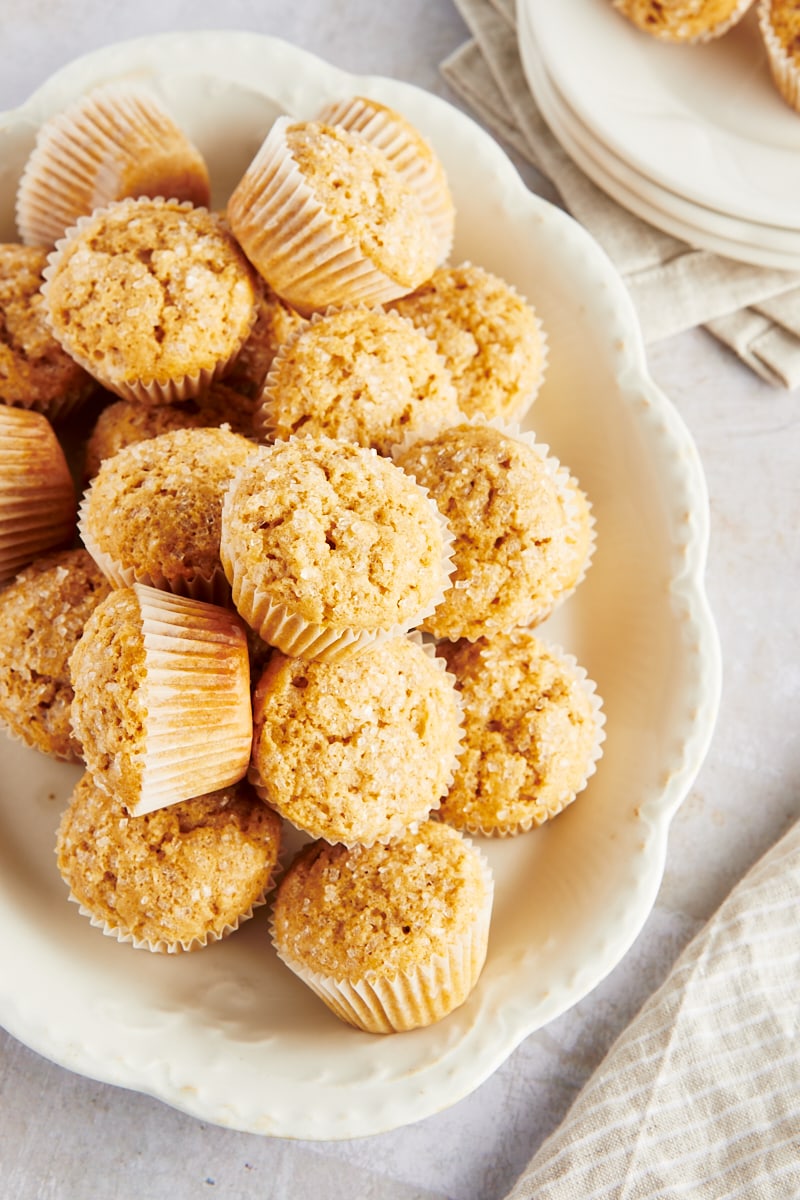 Mini Cinnamon Sugar Muffins
We've talked before about how I'm just not a morning person. It takes me a while to feel like I can do anything productive. That lack of morning pep is the reason the pages of BoB aren't littered with muffins and other breakfast baking. But when it comes to these cinnamon mini muffins? Well, I'm willing to make an exception.
These little guys may be the perfect muffins for morning-challenged people like me. They mix up so quickly, and you can even make them in your blender. (If I'm going to be hauling out my blender in the morning, I'd much rather be making a batch of warm muffins than a green smoothie!)
There are no elaborate flavor combinations here. These are just sweet little muffins with a nice cinnamon flavor. In fact, I'd say these cinnamon mini muffins are the best example of less is more. They aren't the bakery-style enormous muffins that are loaded with calories. Instead, they offer a sweet bite without all the guilt.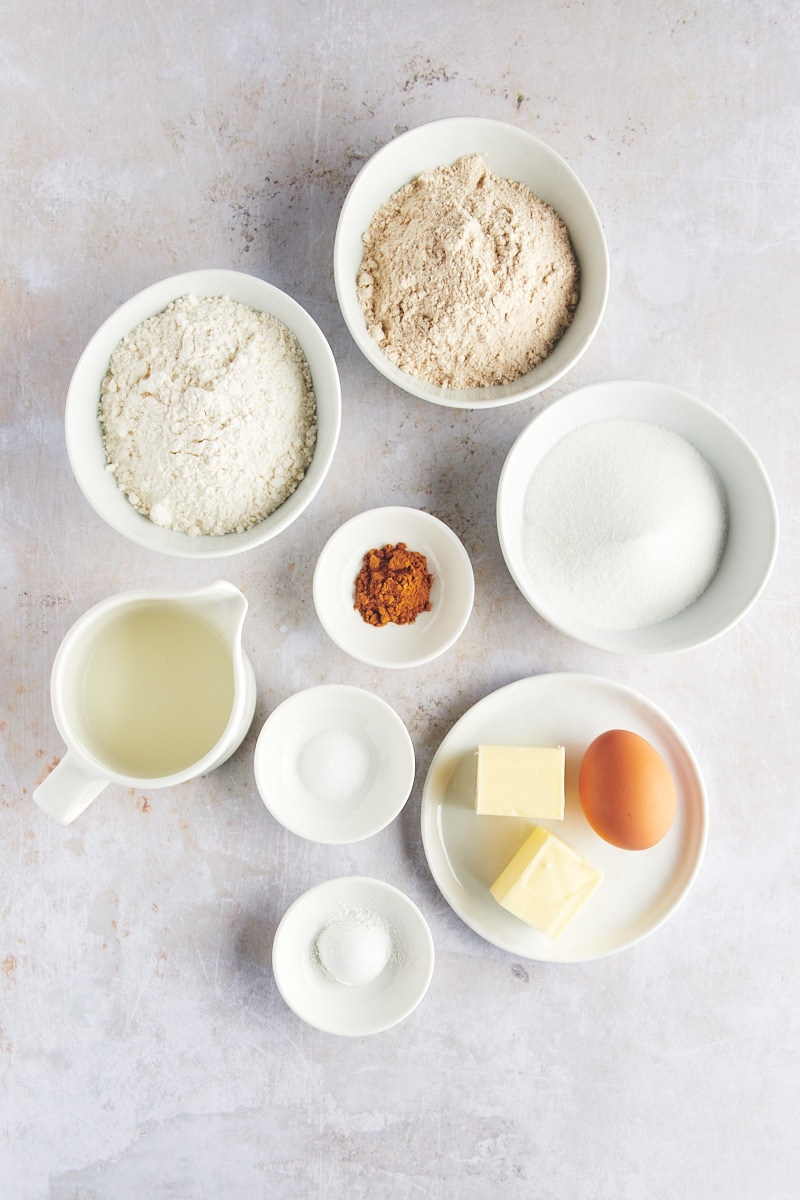 What You'll Need
Scroll down to the recipe card to find the ingredient quantities and recipe instructions.
All-purpose flour – Here's how to measure flour.
White whole wheat or whole wheat flour
Baking powder
Ground cinnamon – It's the star of the show here, so make sure your jar of cinnamon is fresh and fragrant for the best flavor.
Salt
Milk – I always prefer baking with whole milk, as the extra fat helps create a tender crumb.
Egg
Unsalted butter – Learn more: Unsalted or Salted Butter: Which is Better for Baking?
Granulated sugar
Coarse sugar or cinnamon sugar – For a little bit of shimmery crunch on top.
What Is White Whole Wheat Flour?
White whole wheat flour is made from white wheat, which has a milder flavor and lighter color compared to traditional red whole wheat flour. When used in baking, white whole wheat flour can be used as a replacement for all-purpose flour in most recipes without compromising the flavor or texture, so many bakers prefer it to traditional whole wheat flour.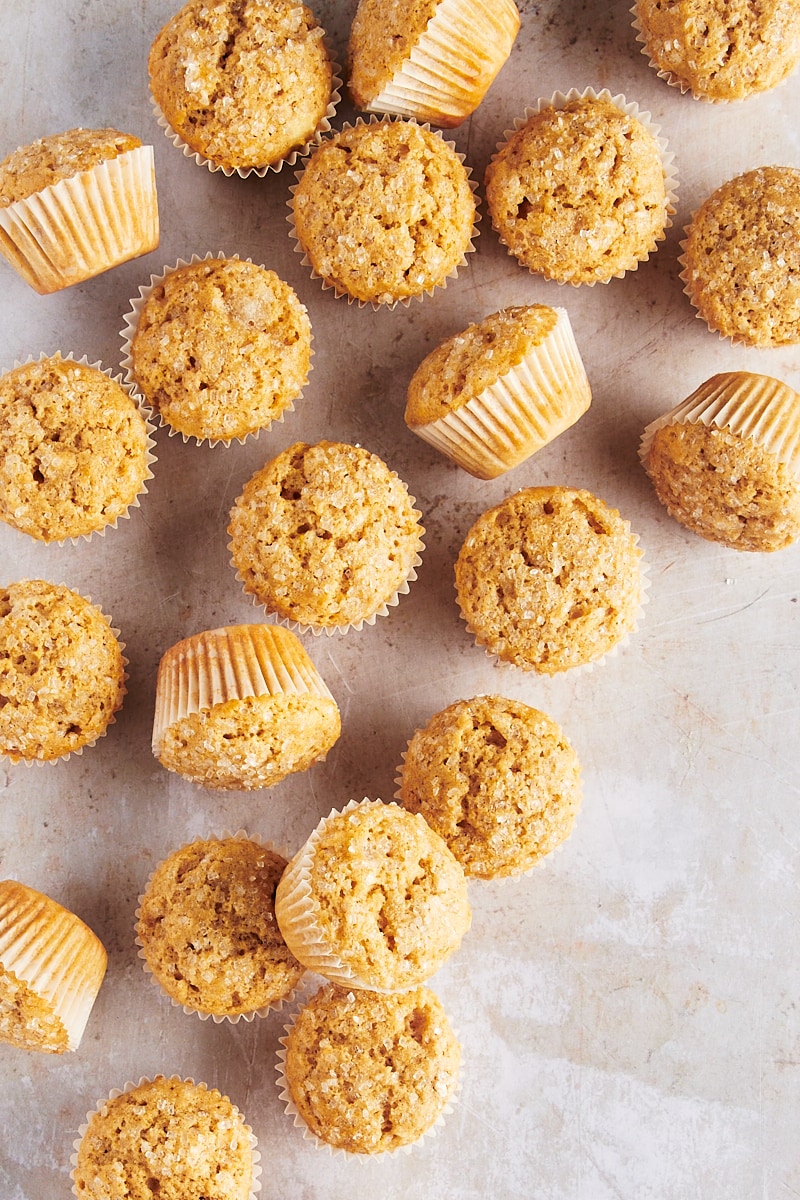 How to Make Cinnamon Mini Muffins
These muffins are practically effortless, so you don't need to be a morning person to make them! Here's what you'll need to do.
Prepare. Preheat your oven to 350°F and line 24 mini muffin cups with paper liners. If you prefer not to use liners, coat the muffin cups with cooking spray.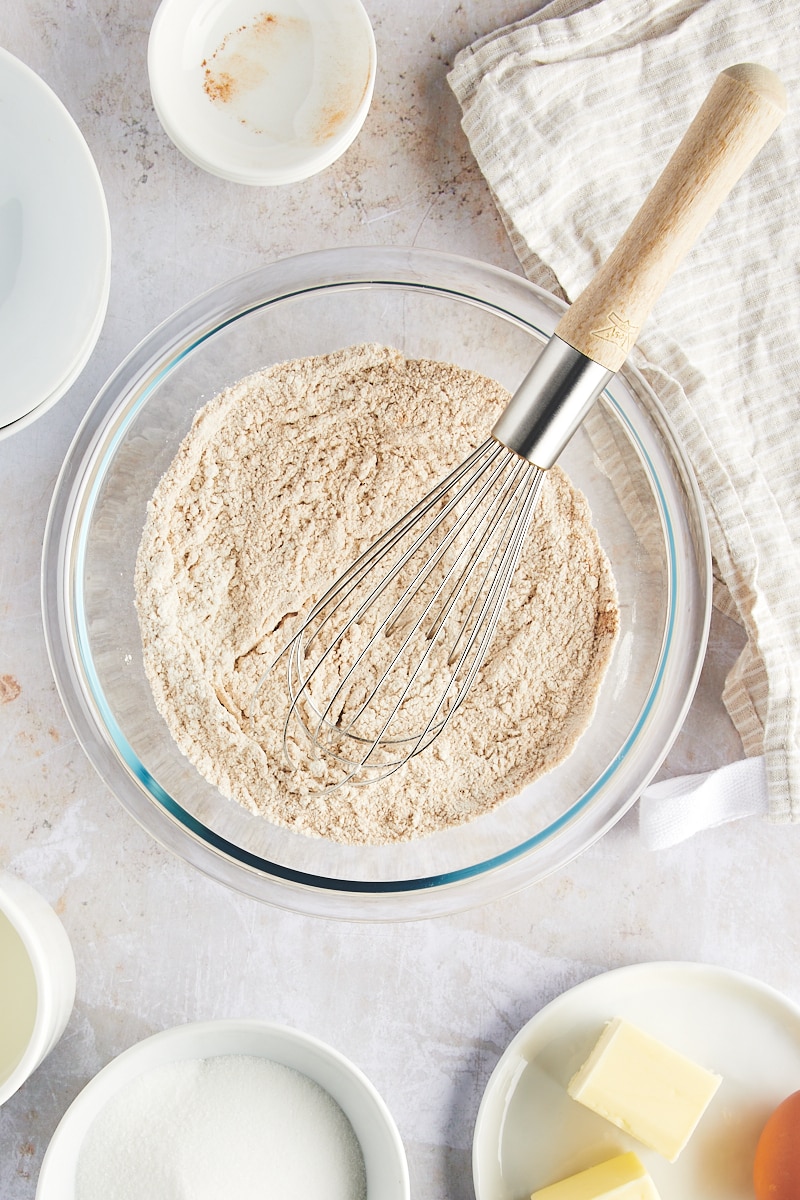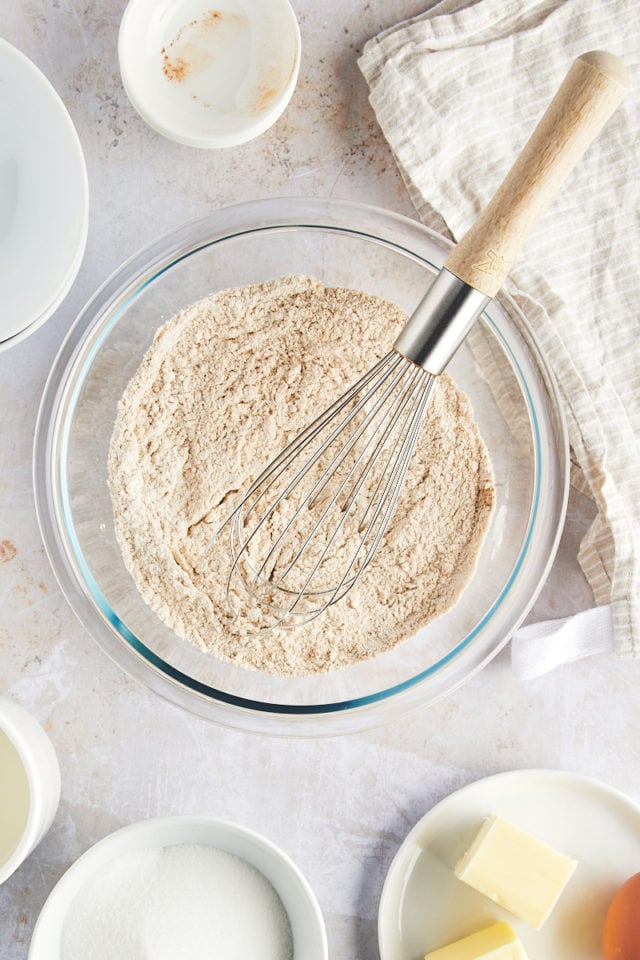 Mix the dry ingredients. In a large bowl, whisk the flours, baking powder, cinnamon, and salt.
Mix the wet ingredients. In a separate bowl, whisk the milk, egg, melted butter, and sugar until they're well-blended.
Finish the batter. Pour the wet ingredients into the flour mixture, then stir just until combined.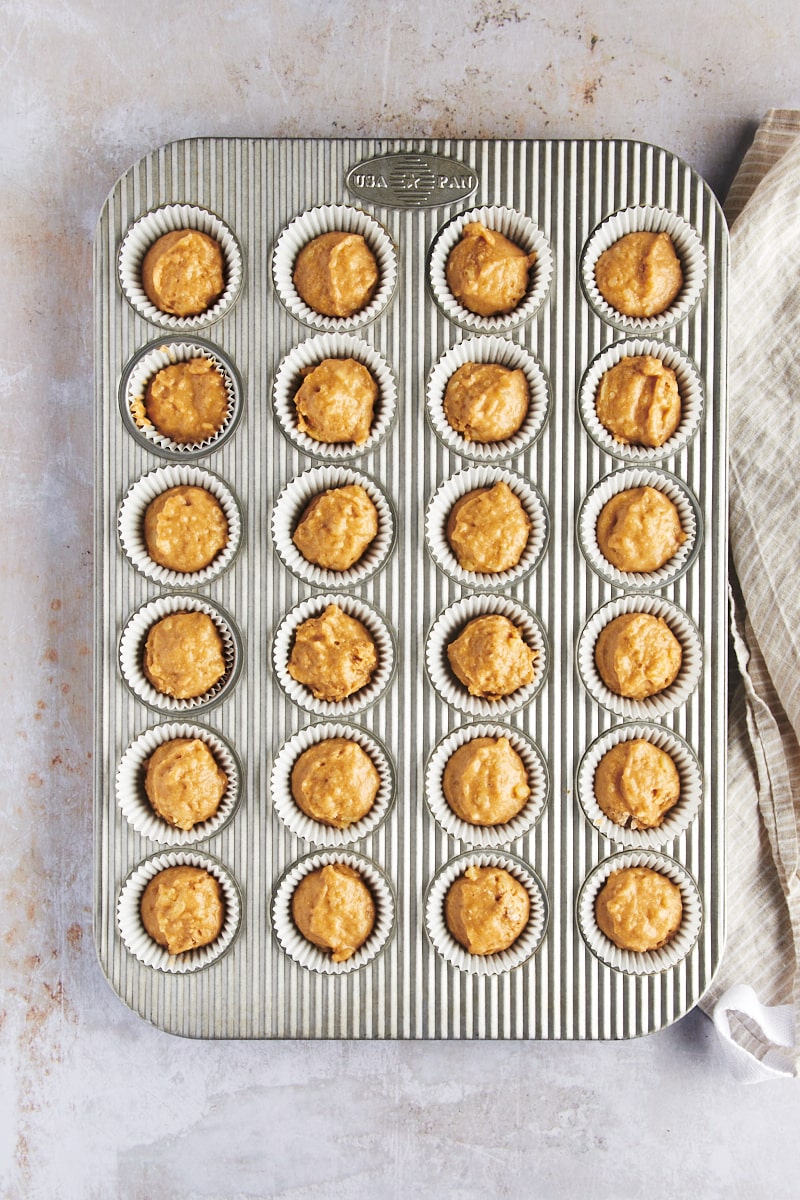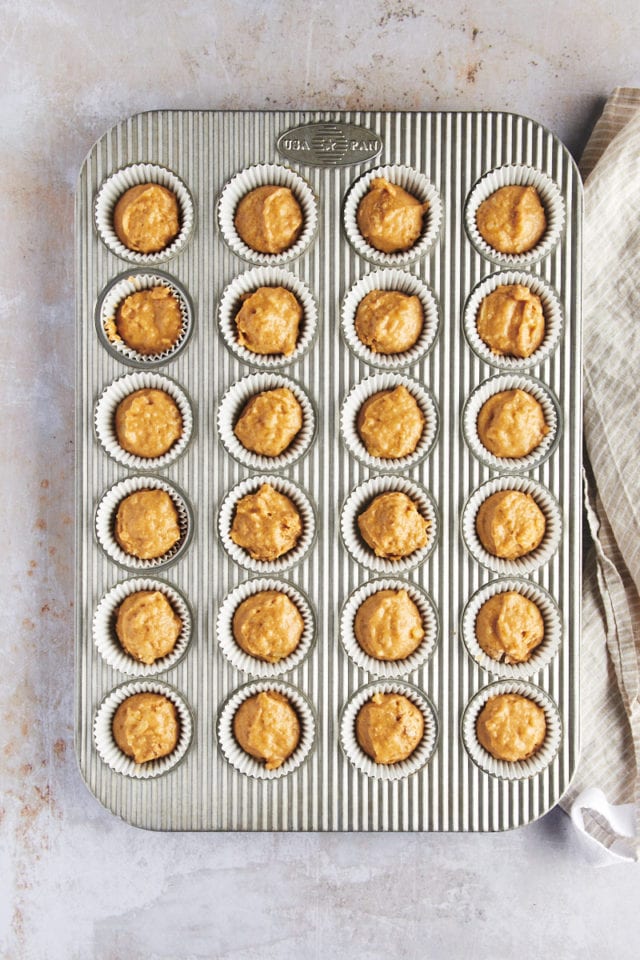 Bake. Divide the batter evenly among the muffin cups, then sprinkle the sugar or cinnamon sugar on top. Bake for 18 to 20 minutes, or until the muffins are lightly browned.
Cool. Set the pans on wire racks to let the muffins cool. (Learn more: Why Every Baker Needs Wire Cooling Racks)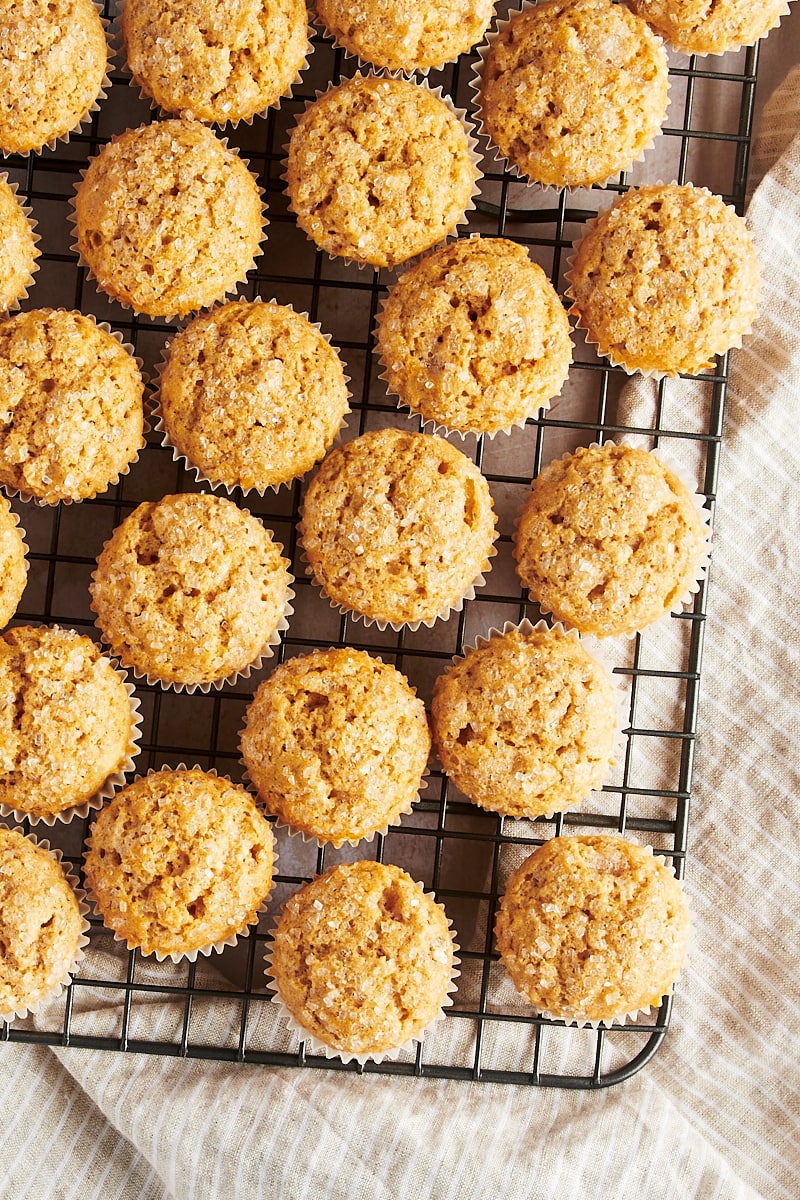 Tips for Success
Read over my baking tips for beginners, then follow these additional pointers for this cinnamon mini muffin recipe:
Try making them in a blender. To mix the wet ingredients in your Vitamix (or another blender), place the milk, egg, butter, and sugar in the blender jar in that order. Start at Variable 1 and quickly increase to Variable 10 and then High. Blend for 45 seconds.
Making standard-size muffins. If you don't have a mini muffin tin, you can use a regular muffin tin instead and bake for about 20 minutes, or until a toothpick inserted into the center comes out clean.
Don't over-mix. It's better to have a few streaks of flour in the batter than to over-mix it. Mixing too much will make the strands of gluten in the flour toughen, resulting in a dense, flat muffin.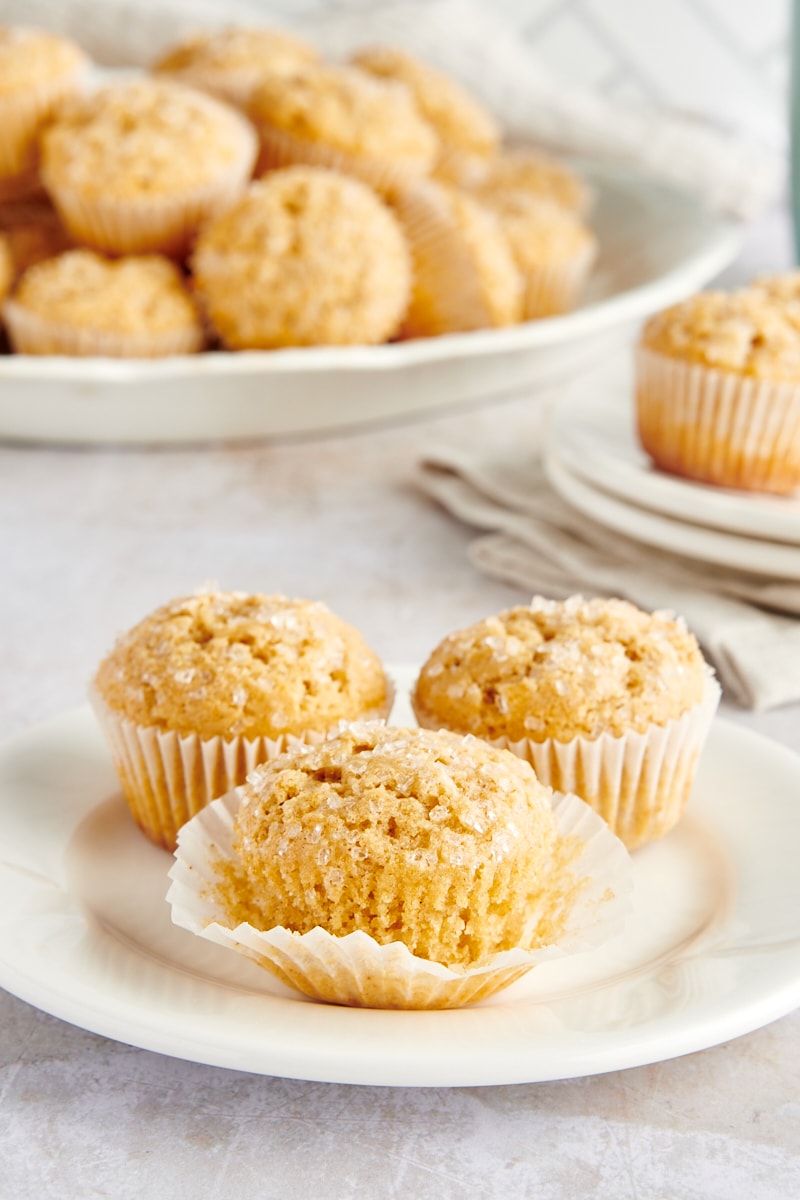 Variations
The combination of cinnamon and sugar in these cinnamon mini muffins reminds me of a snickerdoodle, but you can introduce some other spices to the mix if you'd like. Apple pie spice is an excellent choice, or add some cardamom, which is always a nice complement to cozy cinnamon.
How to Store
Allow the muffins to cool completely before storing them in an airtight container at room temperature. They'll keep for 3 to 4 days.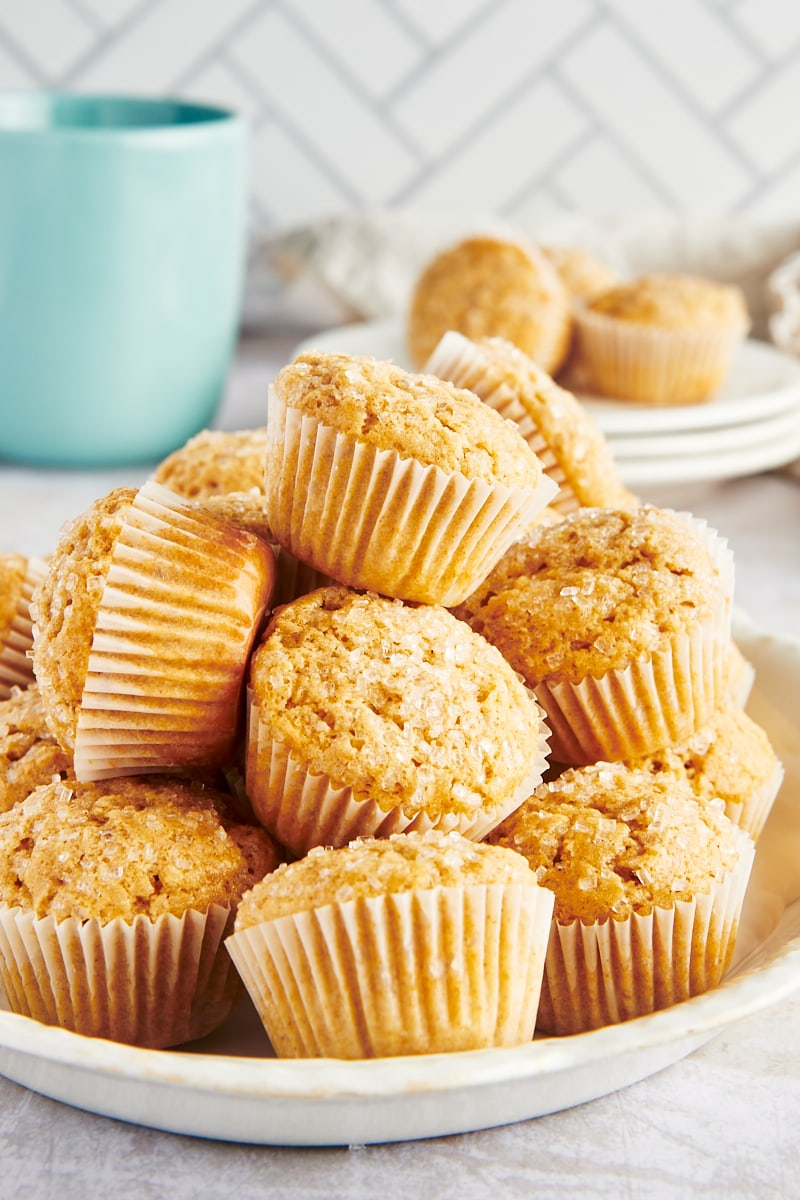 Can This Recipe Be Frozen?
Yes, these muffins freeze very well. Cool completely and store in a freezer-safe container or bag for up to 3 months. Let them thaw at room temperature before serving, or pop them in the microwave for warm cinnamon mini muffins.
More Recipes for Cinnamon Lovers