March 3, 2014
Cinnamon Mini Muffins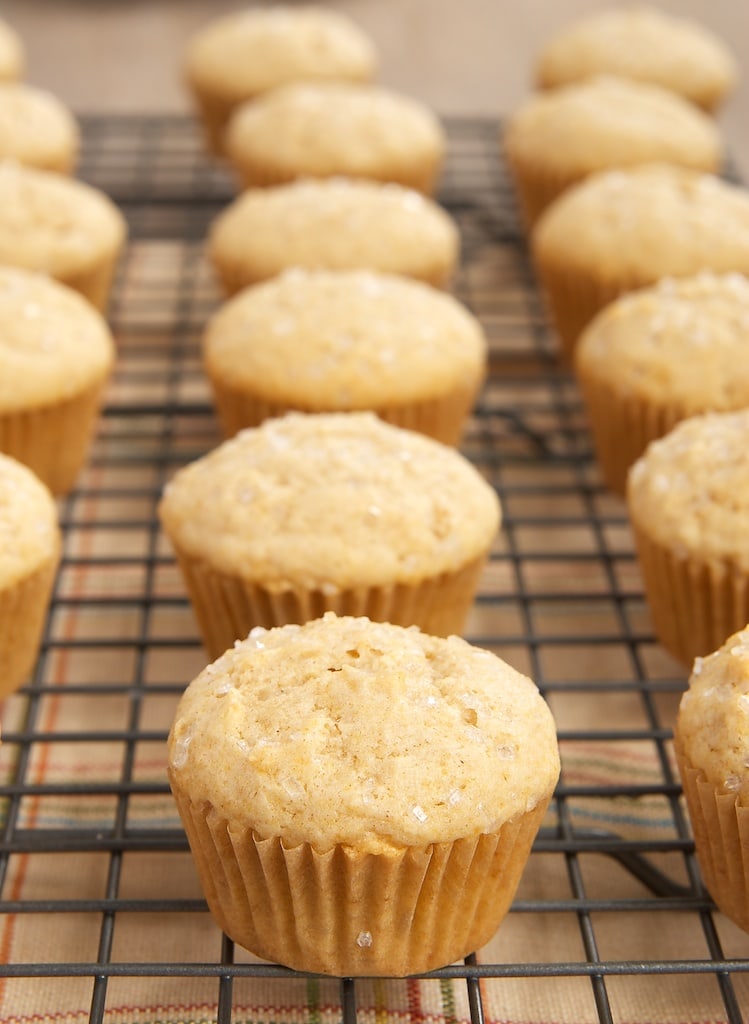 We've talked before about how I'm just not a morning person. It takes me a while to feel like I can do anything productive. That lack of morning pep is the reason the pages of BoB aren't littered with muffins and other breakfast baking. I really like baking those kinds of things, but I'm just not that motivated first thing in the morning.
Every once in a while, though, I get myself together enough to make a batch of homemade muffins for a morning treat. These little guys may be the perfect muffins for morning-challenged people like me. They mix up so quickly!
There are no elaborate flavor combinations here. These are just sweet little muffins with a nice cinnamon flavor. They are a lovely example of less is more. They aren't the bakery-style enormous muffins that are loaded with calories. Instead, they offer a sweet bite without all the guilt.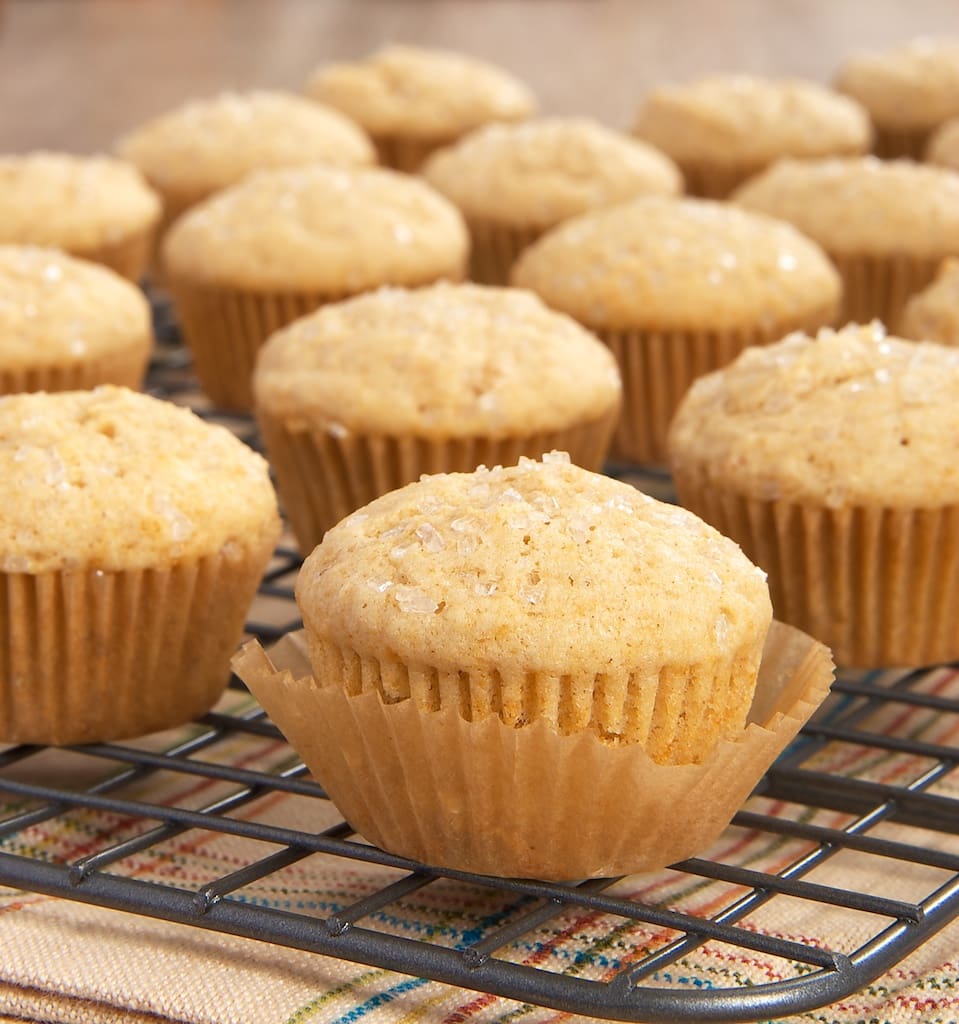 You may remember that last week I told you about my shiny new Vitamix and how much I'm enjoying using it. I used it to help make these muffins, too. It was ridiculously simple to mix the wet ingredients in my Vitamix. And, as I mentioned last week, the clean up is so fast and easy.
In case you missed it, Vitamix is giving a Bake or Break reader their very own Vitamix! Click here to enter.
Cinnamon Mini Muffins
Yield: 24 mini muffins
Prep Time:10 minutes
Cook Time:20 minutes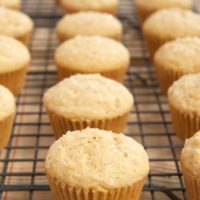 Ingredients:
3/4 cup all-purpose flour
3/4 cup white whole wheat or whole wheat flour
1 & 1/2 teaspoons baking powder
3/4 teaspoon ground cinnamon
1/2 teaspoon salt
1/2 cup milk
1 large egg
1/3 cup unsalted butter, softened
1/2 cup granulated sugar
sanding sugar
Directions:
Preheat oven to 350°. Line a 24-cup mini muffin pan with paper liners.
In a large bowl, whisk together both flours, baking powder, cinnamon, and salt. Set aside.
Using an electric mixer on medium speed*, combine milk, egg, butter, and sugar. Mix until well-blended.
Add wet ingredients to flour mixture. Stir just until combined.
Divide batter evenly among muffin cups, using about a tablespoonful of batter per cup. Sprinkle the tops of each with sanding sugar.
Bake 18 to 20 minutes, or until the muffins are lightly browned. Cool in pans on wire racks.
Notes:
*To mix the wet ingredients in your Vitamix, place the milk, egg, butter, and sugar (in that order) in the container. Start at Variable 1 and quickly increase to Variable 10 and then High. Blend for 45 seconds.
Disclosure: Vitamix provided me with one of their awesome blenders as well as one for a reader giveaway. All opinions are my own.