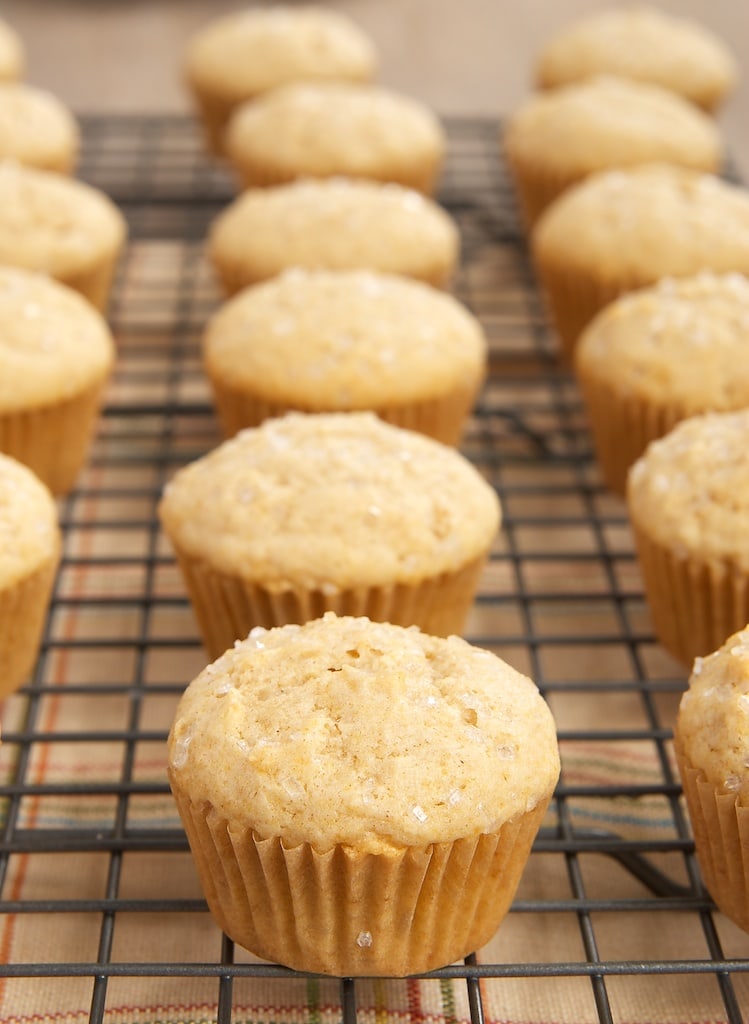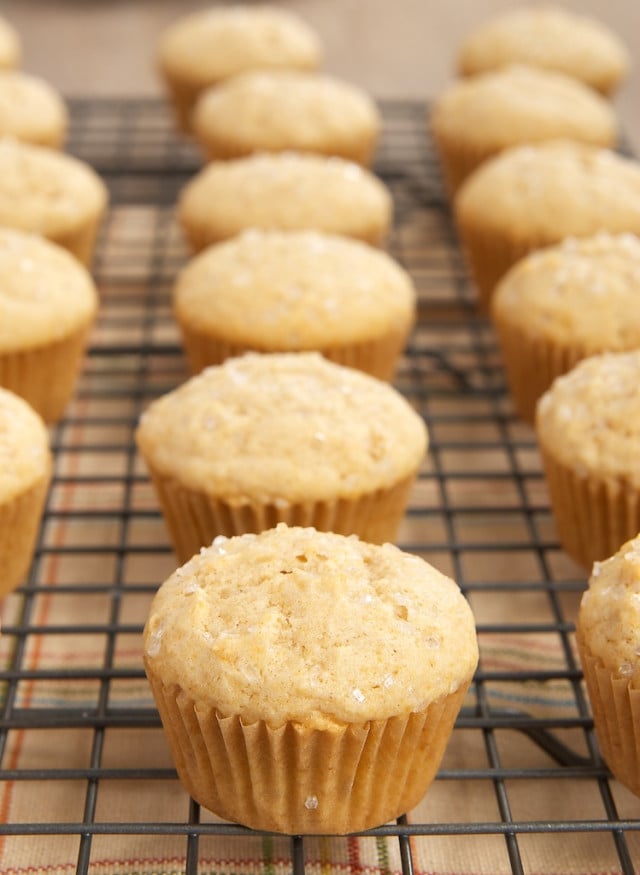 We've talked before about how I'm just not a morning person. It takes me a while to feel like I can do anything productive. That lack of morning pep is the reason the pages of BoB aren't littered with muffins and other breakfast baking. I really like baking those kinds of things, but I'm just not that motivated first thing in the morning.
Every once in a while, though, I get myself together enough to make a batch of homemade muffins for a morning treat. These little guys may be the perfect muffins for morning-challenged people like me. They mix up so quickly!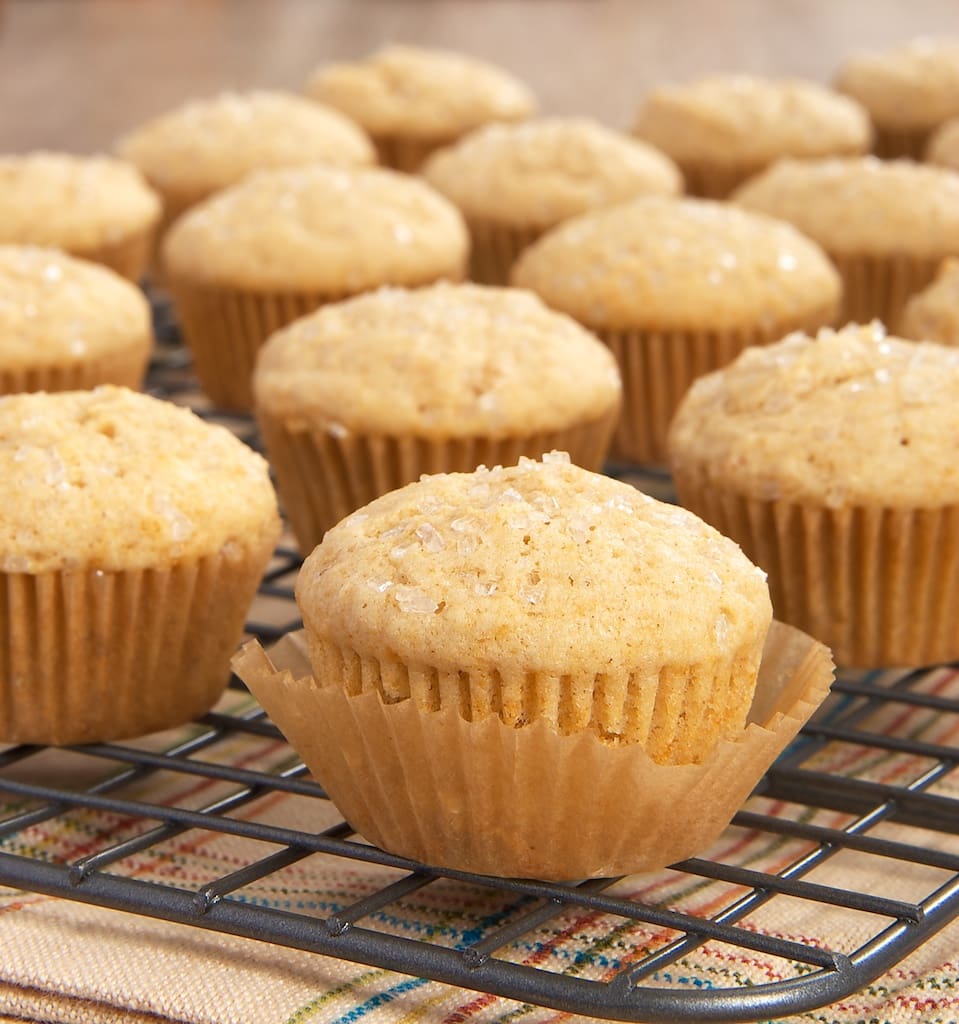 There are no elaborate flavor combinations here. These are just sweet little muffins with a nice cinnamon flavor. They are a lovely example of less is more. They aren't the bakery-style enormous muffins that are loaded with calories. Instead, they offer a sweet bite without all the guilt.

You may remember that last week I told you about my shiny new Vitamix and how much I'm enjoying using it. I used it to help make these muffins, too. It was ridiculously simple to mix the wet ingredients in my Vitamix. And, as I mentioned last week, the clean up is so fast and easy.
Hungry for more cinnamon treats? Try Cinnamon Swirl Bread, Apple Cinnamon Muffins, and Cinnamon Bun Scones, too!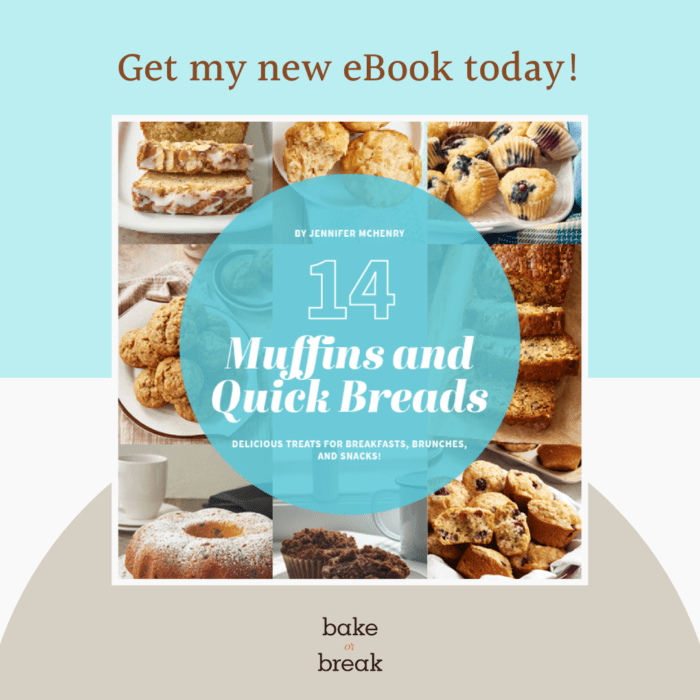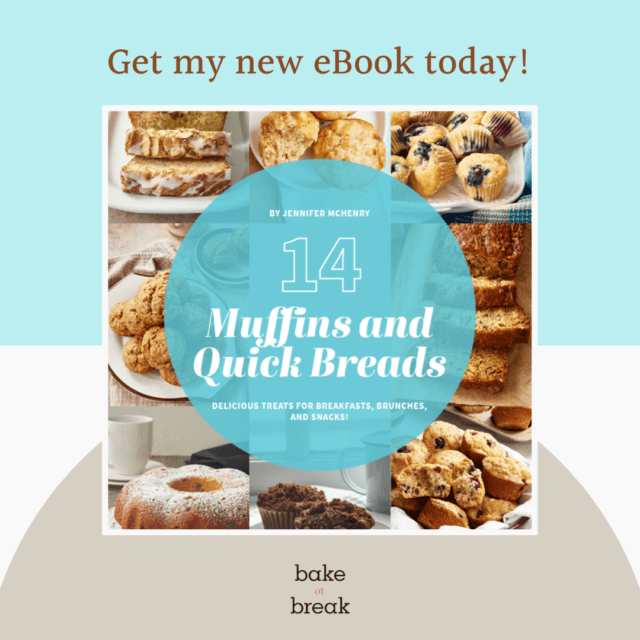 Disclosure: Vitamix provided me with one of their awesome blenders as well as one for a reader giveaway. All opinions are my own.