Sometimes you just have a hankering for a big cookie packed with all kinds of good stuff. Those kinds of cravings generally lead to cookies like these.
These beauties are, first of all, a big chocolate cookie made with dark chocolate cocoa powder. Then, they're thoroughly plied with plenty of coconut, two kinds of chocolate chips, and nuts.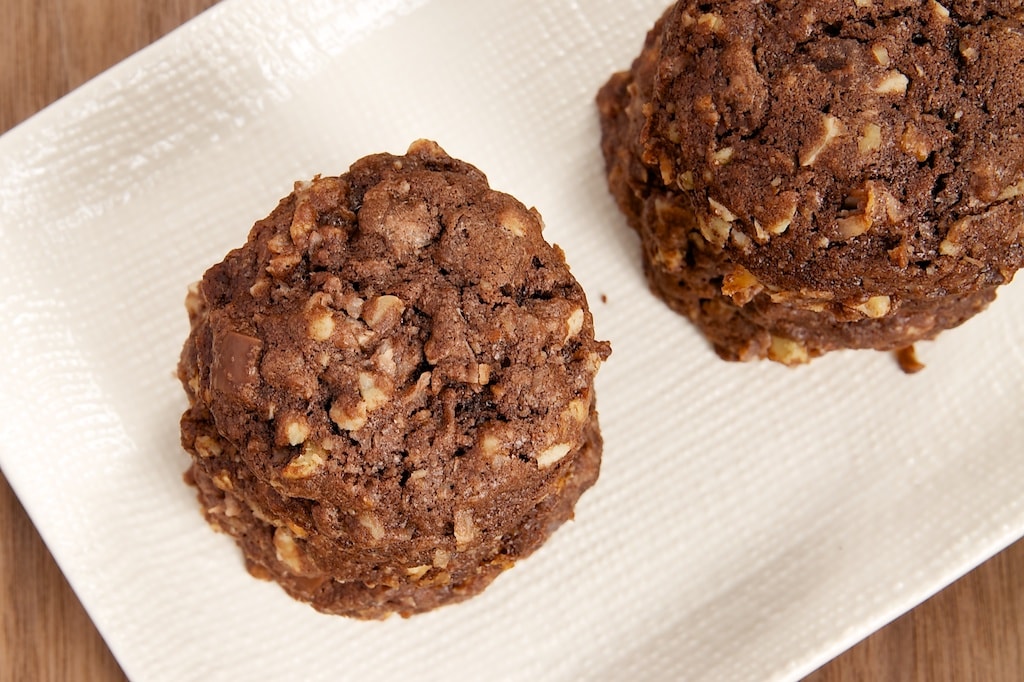 I made these cookies a bit larger than I usually do for big, thick cookies. It seemed they were just begging to be made into big, sturdy cookies. If you have a cookie or ice cream scoop, it will help tremendously. I used a 2-tablespoon cookie scoop to make quick, consistent work of scooping the cookie dough.
Perhaps my favorite thing about these cookies is that there is so much good stuff in them that you're guaranteed a delicious flavor combination in every bite. You may think it's add-in overload when you're mixing the dough, but you'll be so glad you put so much extra goodness into these wonderfully delicious cookies.
We are a participant in the Amazon Services LLC Associates Program, an affiliate advertising program designed to provide a means for us to earn fees by linking to Amazon.com and affiliated sites.