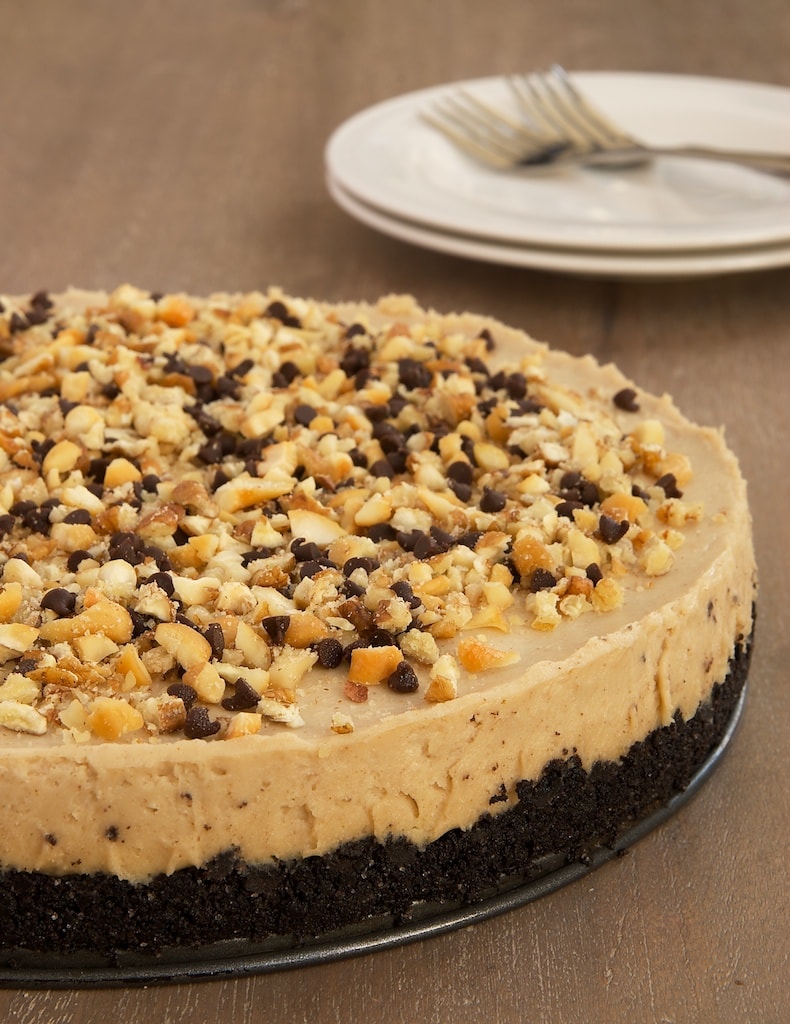 As many of you can attest, there's no shortage of peanut butter here at BoB. But, one thing I've somehow never done is make my own peanut butter. Recently, however, I received one very good reason to change that: a Vitamix.
I decided to go one step further and make a mixed nut butter using peanuts, pecans, and cashews. My Vitamix made it so simple! I tend to like things the way I like them, and I love getting to customize the nut butter with different nuts.
I used my homemade nut butter as inspiration for a cheesecake. And, I really couldn't be happier with the result. There are so many reasons to love this cheesecake. The flavor is wonderful. The texture is so smooth and creamy. And, maybe best of all, it's so simple to make.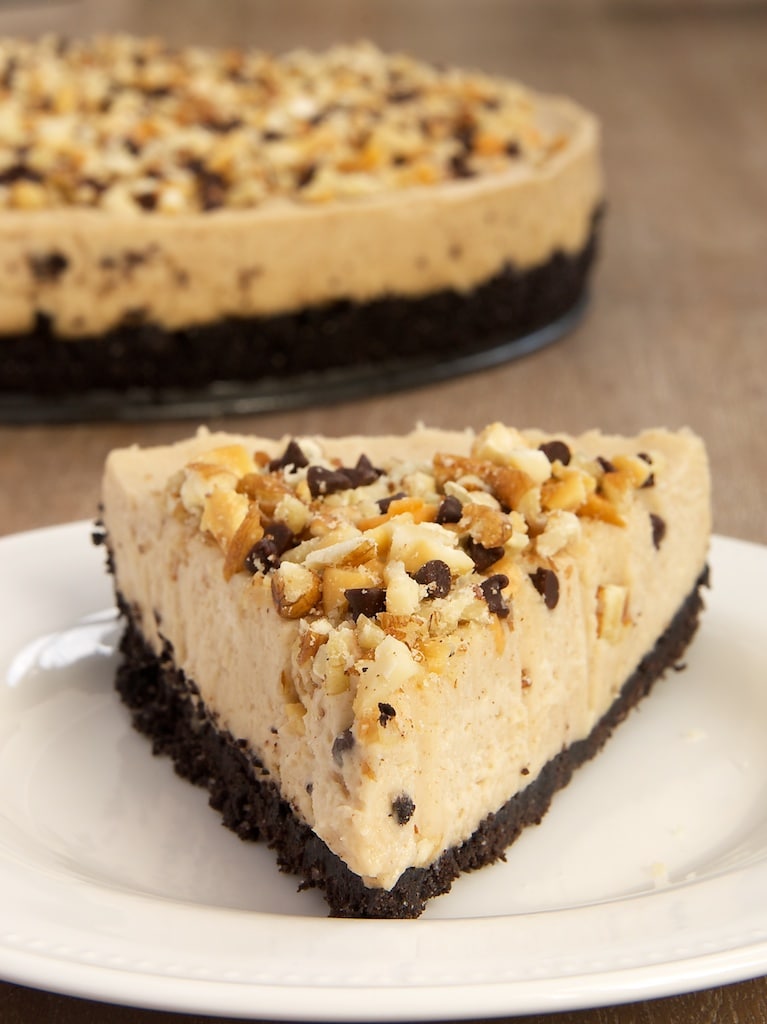 Including my wonderful homemade nut butter, I used my new Vitamix three separate times to make this cheesecake. I made both cookie crumbs for the crust and whipped cream for the filling in mere seconds. The best part might be how simple it is to clean. Some water and a little soap, and this thing cleans itself. How great is that?
I must confess that when the lovely folks at Vitamix offered to send me one of their beauties to try, I was excited but not overly so. I've had blenders before, so I thought I knew what to expect. But, this is not your ordinary blender. We very quickly became enamored with it. In the last few weeks, we've made everything from soups to smoothies to hot chocolate!
And, I'm so excited to be able to give one of you your very own Vitamix! Scroll past the recipe for all the details.
Find more cheesecake recipes in the Recipe Index.
Yield: 10 to 12 servings
Prep Time: 25 minutes
Nut butter, chocolate, and cream cheese are the perfect dessert combination in this Nut Butter No-Bake Cheesecake!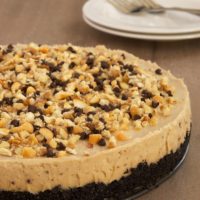 For the crust:
6 ounces chocolate wafers*
1/4 cup unsalted butter, melted
1 tablespoon granulated sugar
For the Mixed Nut Butter:**
2 cups roasted peanuts
3/4 cup roasted pecans
1/4 cup roasted cashews
For the filling:
16 ounces cream cheese, at room temperature
3/4 cup mixed nut butter
1/2 cup packed light brown sugar
1/4 cup granulated sugar
1 teaspoon vanilla extract
1/2 cup heavy cream
For the topping:
2 tablespoons finely chopped mixed nuts
1 tablespoon mini chocolate chips
Directions:
To make the crust:
Place about 1/4 of the cookies in the Vitamix container and secure the lid. Select Variable 1 and slowly increase to Variable 4 or 5 until cookies are ground. Transfer crumbs to a medium bowl. Repeat with batches of remaining cookies.
Combine the cookie crumbs, butter, and sugar. Press the mixture into the bottom of a 9-inch round springform pan. Place in the refrigerator.
To make the Mixed Nut Butter:
Place the peanuts, pecans, and cashews in the Vitamix container.
Select Variable 1. Turn on and slowly increase to Variable 10, and then to High.***
Blend for 1 minute, using the tamper to press the ingredients down toward the blades, or until desired consistency.
To make the filling:
Place the cream cheese, measured nut butter, brown sugar, sugar, and vanilla in a large bowl. Using an electric mixer on medium speed, beat until well-blended and smooth.
Place the cream in the Vitamix container and secure the lid. Select Variable 1. Slowly increase to Variable 10 and then to High. Blend for 12 seconds.
Gently fold the whipped cream into the filling mixture.
Transfer the filling to the prepared crust. Smooth evenly. Refrigerate for at least 4 hours.
To make the topping:
Combine the nuts and chocolate chips in a small bowl. Sprinkle over the top of the cheesecake.
Run a knife around the inside of the pan before removing the sides of the pan.
Notes:
*I used Nabisco Famous Chocolate Wafers.
**If using unsalted nuts, you may want to add salt to taste. The Mixed Nut Butter recipe will yield about 1 & 3/4 cups of nut butter. Store remainder in an airtight container.
***Take it slowly with the nut butter. If the pitch suddenly changes, it's possible that some air has become trapped under the mixture. Use the tamper to get things mixing again or turn off the blender and start back at Variable 1 and slowly increase.
Mixed Nut Butter recipe and whipped cream method adapted from Vitamix.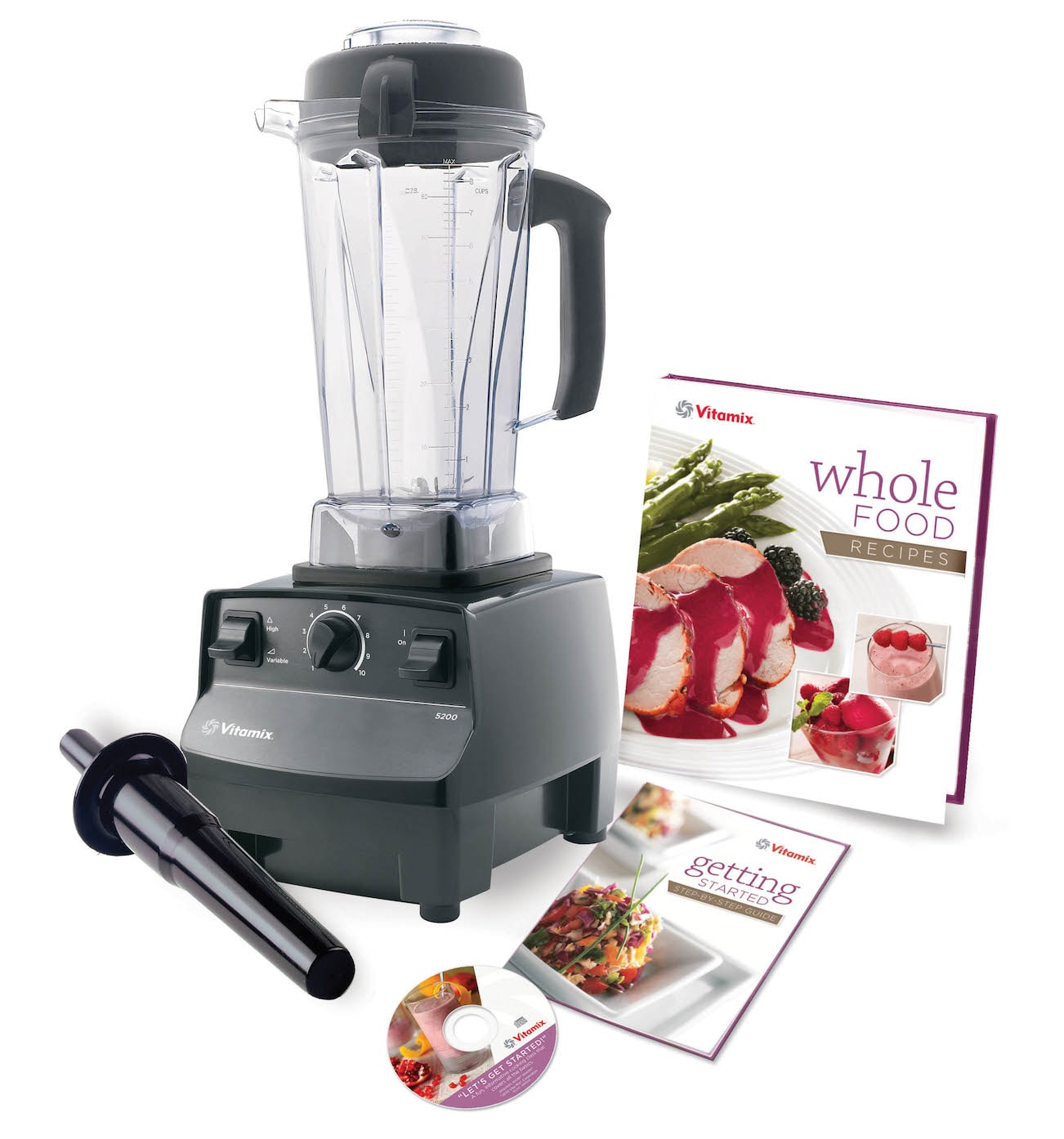 Vitamix is giving one very lucky Bake or Break reader a Vitamix 5200! I'm absolutely thrilled to be able to offer this giveaway!
See the widget below for entry details and requirements. Please note that the winner must be a U.S. resident 18 years or older. If you are unable to see the widget, make sure your browser is updated or try viewing this page in another browser.
Be sure to add bakeorbreak at gmail dot com to your contacts so that a winning email from me doesn't end up in your spam folder. If a winner doesn't respond to my email within 48 hours, another winner will be chosen.
Disclosure: Vitamix provided me with a blender and is providing the product for the giveaway. All opinions are my own.