Whether you like traditional or a chocolate twist, these not-too-sweet Snickerdoodles and Chocodoodles are sure to please!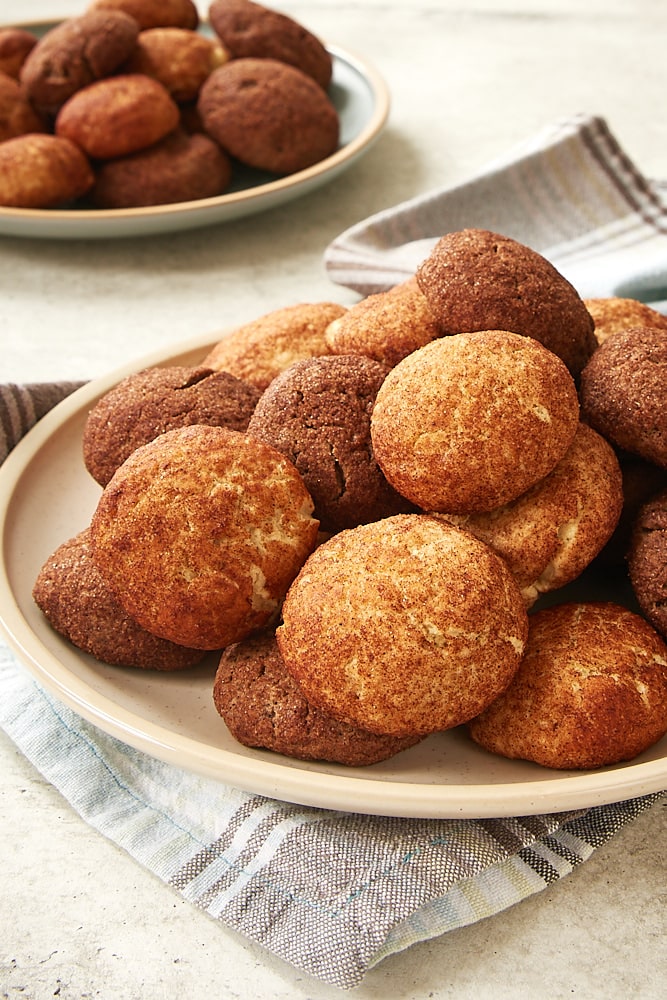 I resisted baking Snickerdoodles for a long, long time. It's silly, really. As a child, I received a great disappointment in discovering that Snickerdoodles had absolutely nothing to do with Snickers. When I was presented with a cinnamon cookies, I was confused and, frankly, devastated.

At some point, I decided to let go of that childhood disappointment and give them a try. After all, I adore cinnamon treats. These are the first Snickerdoodles I ever made. I knew very little about how to make them when I first tried these, so I just assumed these were a very traditional take on the classic cookies.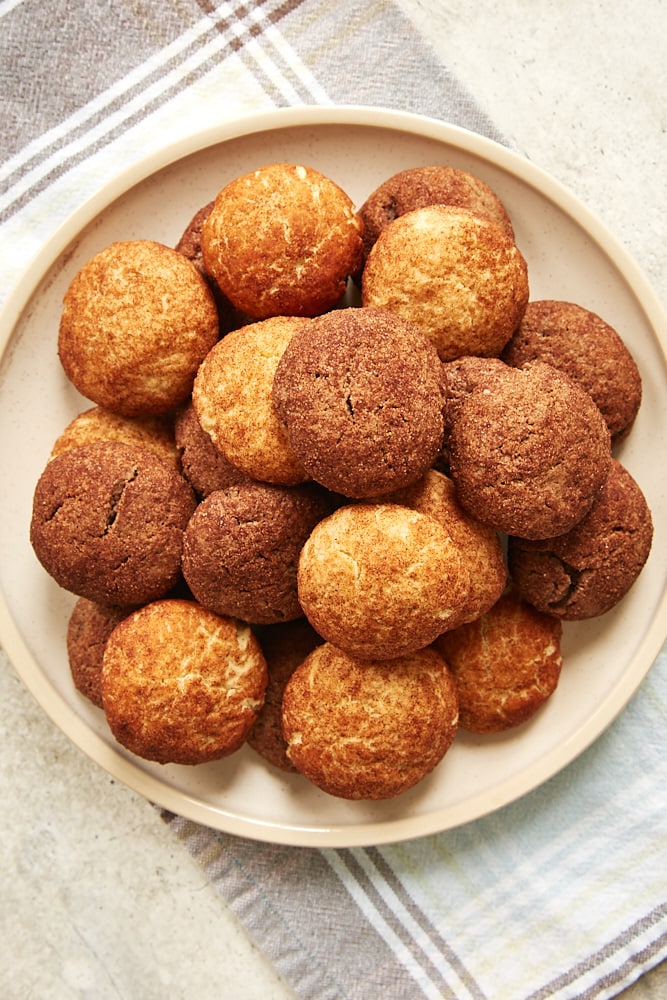 I've since realized that these aren't quite the Snickerdoodles most of us know and love. The main difference is their sweetness level. These cookies are on the lower end of the sweet spectrum, opting instead to focus on the cinnamon in a big way. That's great for anyone looking to dial back the sugar in their baking!
There's also the lack of cream of tartar. Usually, that is what helps give Snickerdoodles their trademark texture. It also helps with how much they rise and how they brown. While it's usually present in Snickerdoodle recipes, it's not absolutely necessary to achieve the desired texture, taste, and shape.
You may be intrigued by the inclusion of Chocodoodles in the title along with Snickerdoodles. For you chocolate lovers out there, I'm glad to tell you that one little alteration to the recipe will give you a chocolate version! I love all that cinnamon goodness paired with chocolate!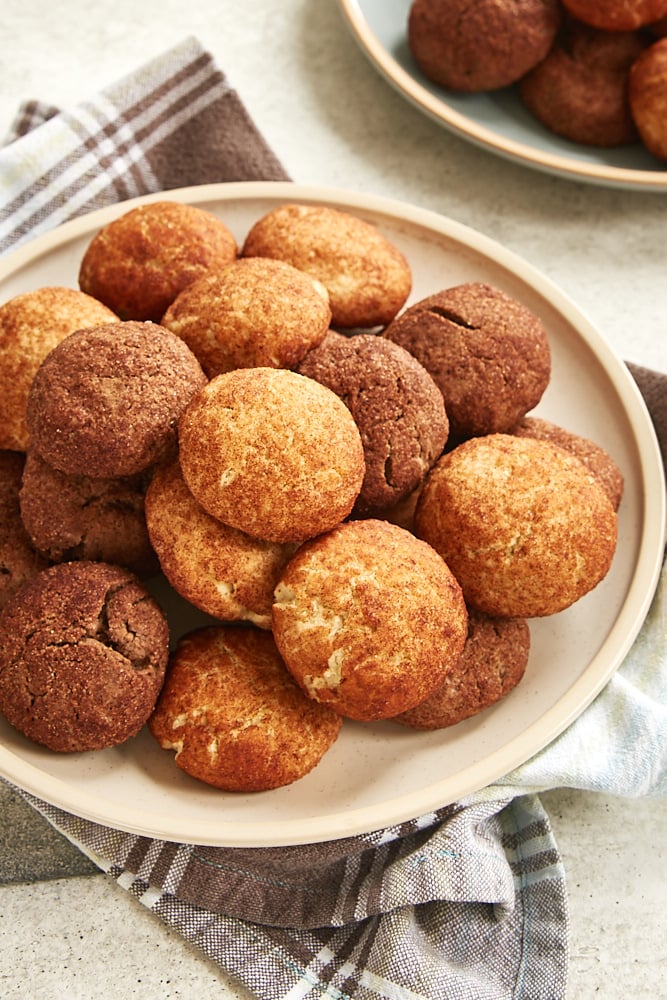 Either way you make these cookies, you'll end up with a cake-like Snickerdoodle with lightly sweet flavor. The original recipe describes these as tasting like oven-baked doughnuts, and I definitely get that comparison.
I'm not sure which version of these cookies I like better. In fact, I tend to bake a batch of each when I make these. It offers a little variety, and they look so lovely together on a plate or packaged for gifts!
Find more cookie recipes in the Recipe Index.
More Snickerdoodle Recipes