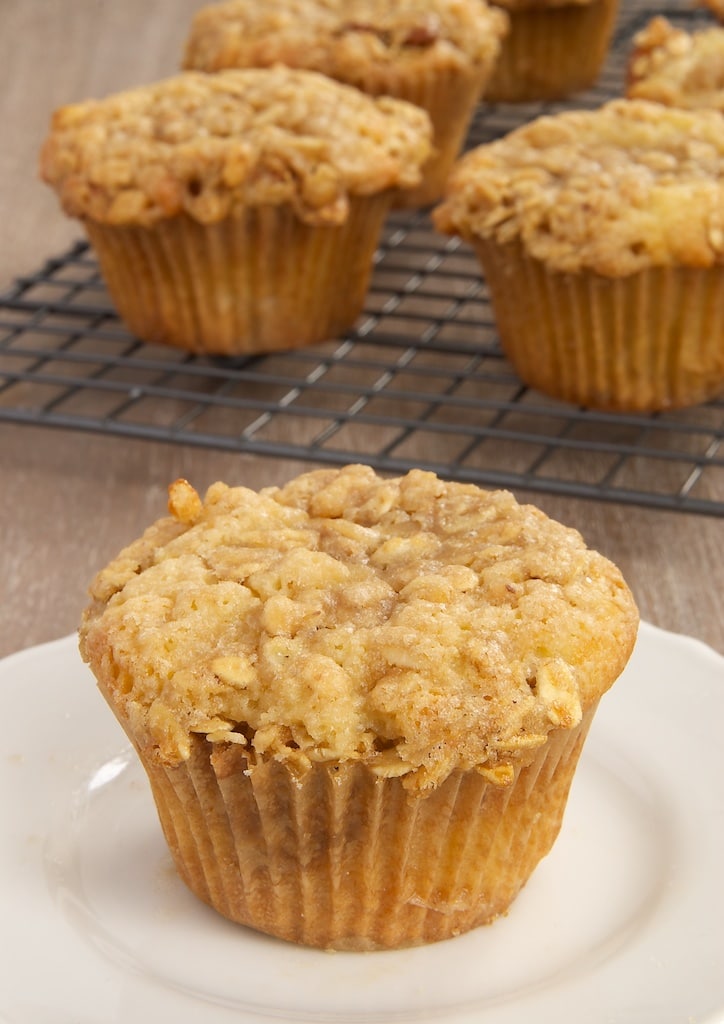 Sadly, I'm not much of a morning person, so I'm not likely to make anything elaborate for breakfast. Every once in a while, however, I am inspired to bake a little something different we can enjoy for a morning treat.
My usual breakfast is a bowl of yogurt and granola. I've never been a cereal and milk fan, but I can get excited about a bowl of yogurt and granola. I decided to try incorporating that combination into a batch of muffins. That proved to be a very good idea.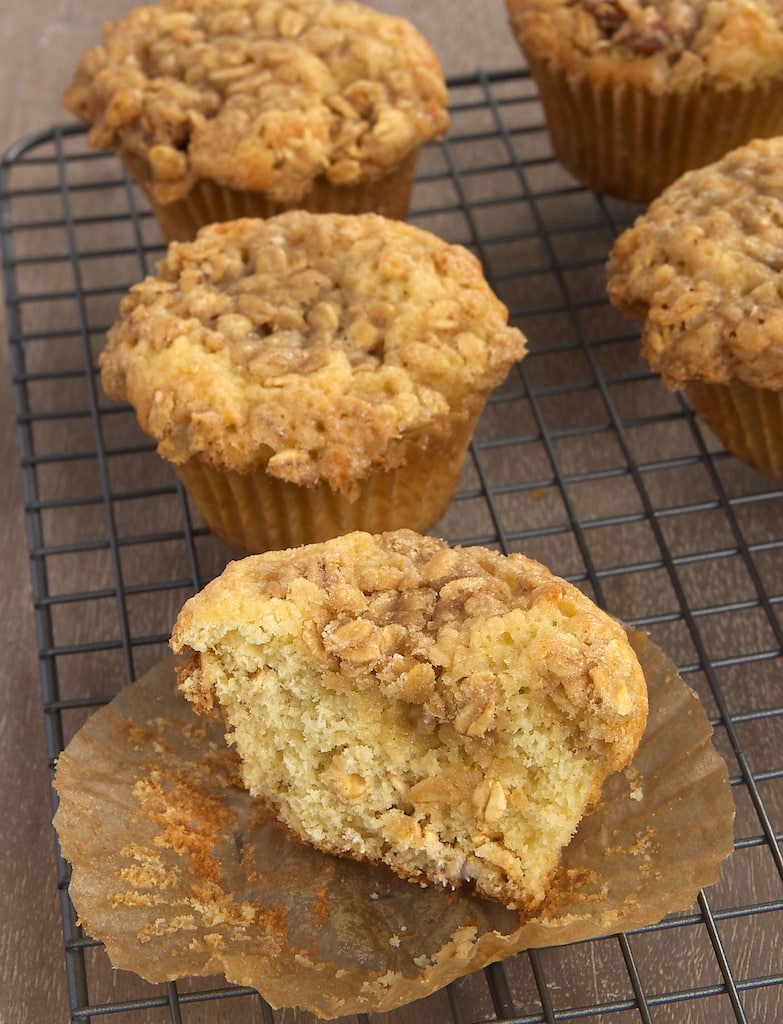 The muffins themselves benefit in the moistness category by the addition of yogurt. Plus, the granola gives them a nice crunch plus some additional flavor. Of course, I can never resist a streusel topping. These muffins are topped off with a simple and sweet streusel that incorporates even more granola.
It probably goes without saying that the flavor of these muffins can change by using different kinds of granola. I used a granola made mostly of oats and almonds. Have fun experimenting with different varieties! And, be sure to pass along any especially good combinations.
Yield: 12 standard-sized muffins
Prep Time: 20 minutes
Cook Time: 18 minutes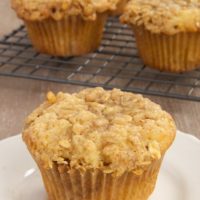 For the muffins:
1 & 1/2 cups all-purpose flour
3/4 cup granola*
1 teaspoon baking powder
1/2 teaspoon baking soda
1/4 teaspoon salt
3/4 cup granulated sugar
1/2 cup plain Greek yogurt
1/4 cup unsalted butter, melted
2 large eggs, lightly beaten
1/2 teaspoon vanilla
For the streusel:
1 & 1/3 cups granola*
1/2 cup packed light brown sugar
1/4 cup unsalted butter, melted
Directions:
To make the muffins:
Preheat oven to 375°. Line 12 standard-sized muffin cups with paper liners.
Whisk together flour, granola, baking powder, baking soda, and salt. Set aside.
In a separate bowl, mix sugar, yogurt, butter, eggs, and vanilla until well blended. Add flour mixture, and mix just until blended.
Divide batter evenly among muffin cups, filling each about two-thirds full.
To make the streusel:
Combine granola, brown sugar, and butter until combined and crumbly. Sprinkle evenly over muffin batter in pan.
Bake 15 to 18 minutes, or until muffins are set and edges are browned.
Cool in pans on a wire rack for 5 minutes. Then, remove from pans to cool completely.
Notes:
*Most any granola will work. I used Bear Naked Vanilla Almond Whole Grain Granola. If you use a granola with dried fruit, I recommend picking out the fruit when making the streusel.
This recipe was originally developed for Go Bold with Butter, where I am a paid contributor.