January 29, 2014
Pretzel Cookies with Chocolate-Hazelnut Filling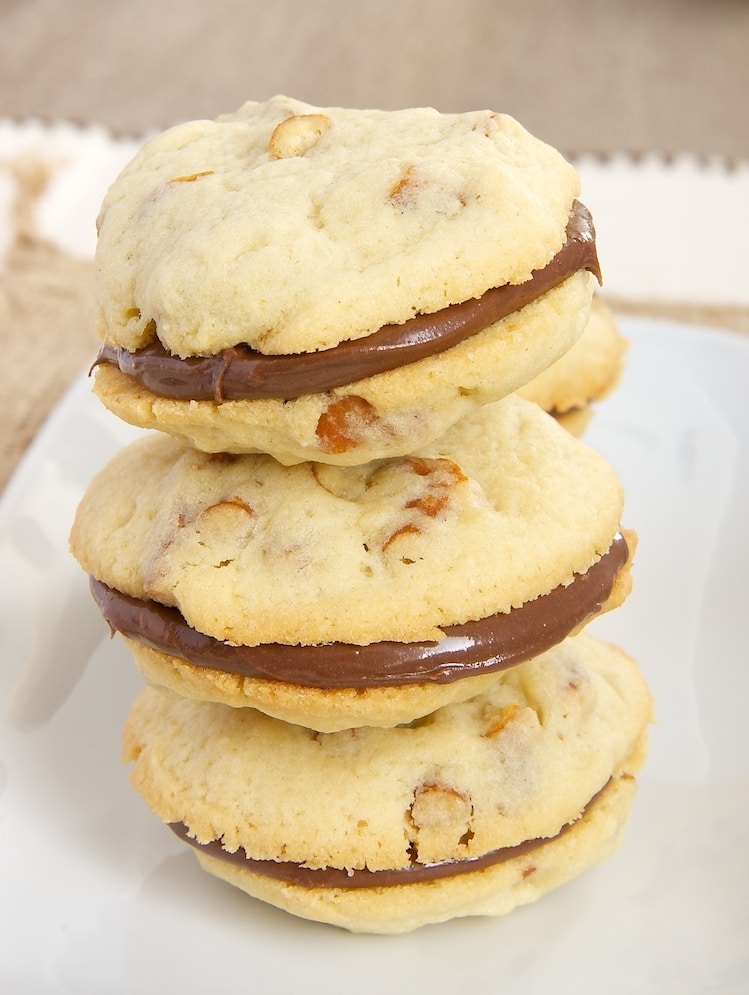 I have mixed feelings about pretzels. You aren't going to find me digging into a bag of them, but I do like adding them to baked goods or even using them for a crust. They add a nice flavor and a bit of saltiness that I love.
Recently, as I was playing around with the new Hershey's Spreads, I tried to think of a good way to use them with pretzels. Many of you had suggested that pretzels would be a good pairing and I couldn't agree more.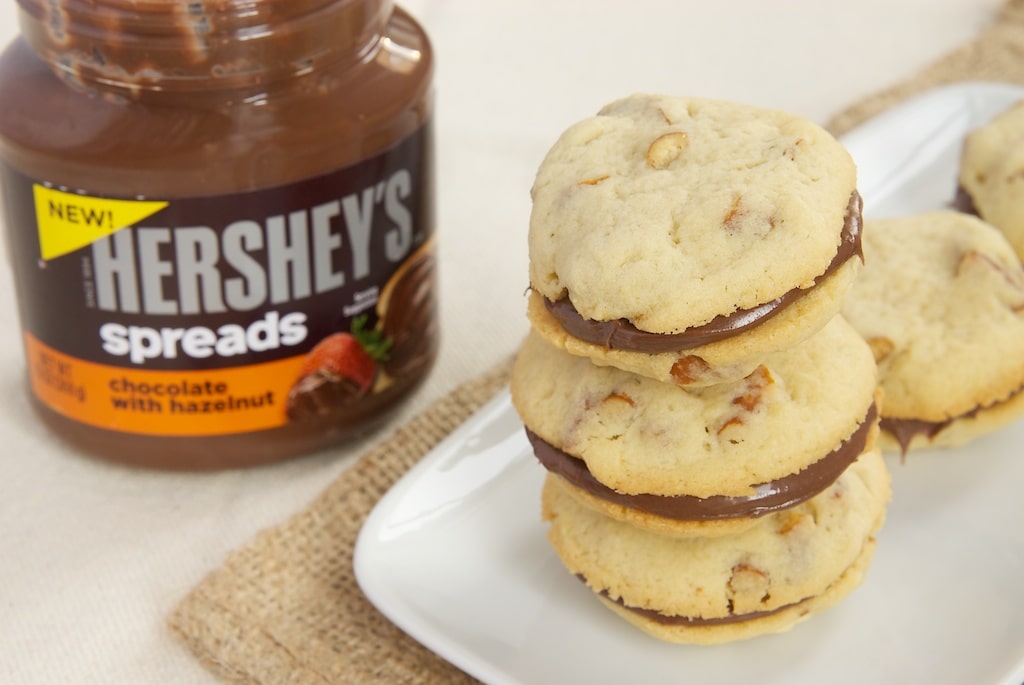 I decided to think simply and let the flavors complement each other. My thoughts quickly turned to one of my favorite cookies that would easily adapt to my purposes. It's a simple cookie that can be made in short order and with ingredients I usually have in my kitchen.
I made a couple of adjustments to the recipe and tossed in plenty of pretzels. The cookies themselves are simple and nicely sweet. The pretzels add some crunch and saltiness. Then, they are sandwiched around Hershey's Chocolate with Hazelnut spread.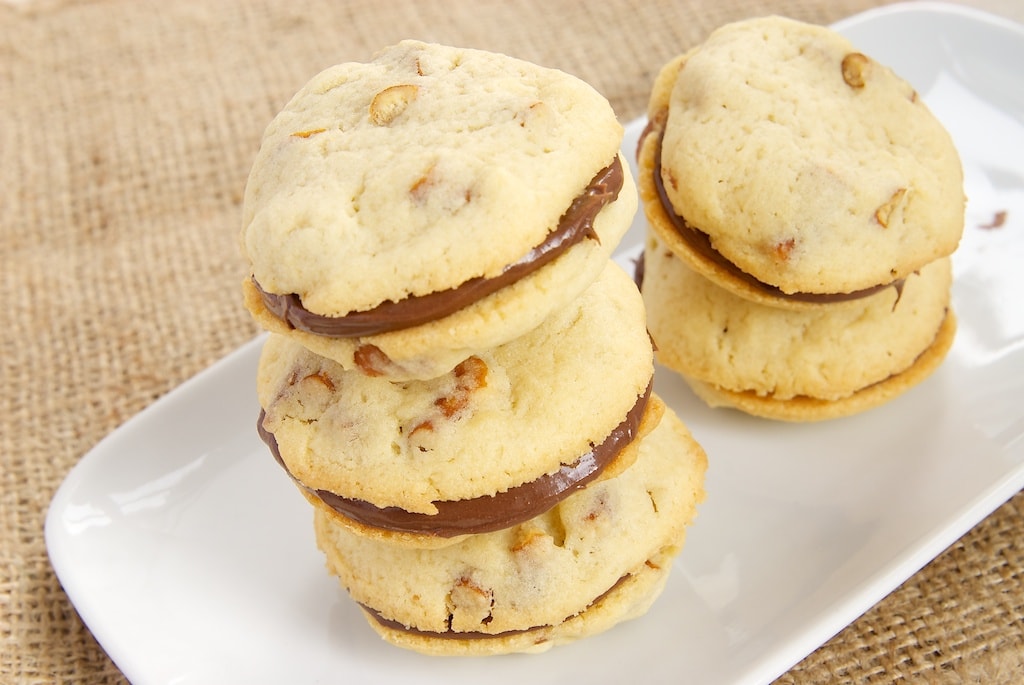 You can certainly use your favorite variety of spread, but I like the combination of pretzels with the Chocolate with Hazelnut spread. I like the simplicity of using a spread for the filling. There are no extra steps to prepare a filling. You just spread it on the cookies and you're done.
Thanks to everyone who entered the Hershey's Spreads giveaway! Congratulations to Kristen H.! Your #SpreadPossibilities kit should be arriving soon!
Pretzel Cookies with Chocolate-Hazelnut Filling
Yield: 20 sandwich cookies (40 cookies
Prep Time:25 minutes
Cook Time:15 minutes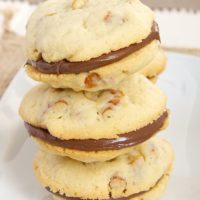 Ingredients:
1 cup unsalted butter, softened
1/2 cup granulated sugar
1/4 cup packed light brown sugar
1 large egg
1 teaspoon vanilla extract
2 cups all-purpose flour
1 teaspoon salt
1 cup broken pretzels*
1/4 cup Hershey's Chocolate with Hazelnut spread
Directions:
Preheat oven to 350°. Line baking sheets with parchment paper or silicone liners.
Using an electric mixer on medium speed, beat butter, sugar, and brown sugar until light and fluffy. Add egg and vanilla, and mix well.
Reduce mixer speed to low. Gradually add flour and salt. Mix just until combined. Stir in pretzels.
Using a tablespoonful of dough at a time, roll dough into balls and place 2 inches apart on prepared pans. Flatten each cookie slightly.
Bake 12 to 15 minutes, or until cookies are lightly browned. Cool on pans for 5 minutes. Then, transfer cookies to wire racks to cool completely.
Spread about 1/2 teaspoon of chocolate spread on the bottom side of half of the cookies. Top with remaining cookies so that the bottoms of each cookie face each other.
Notes:
*You can chop or just break the pretzels. I broke mine into pieces about 1/4-inch long.
Disclosure: This post is sponsored by Hershey's. All opinions are my own.