Frosted Sugar Cookie Bars are just the thing when you want an easy-to-make dessert that's sure to please. Top with your favorite sprinkles for birthdays, holidays, and more!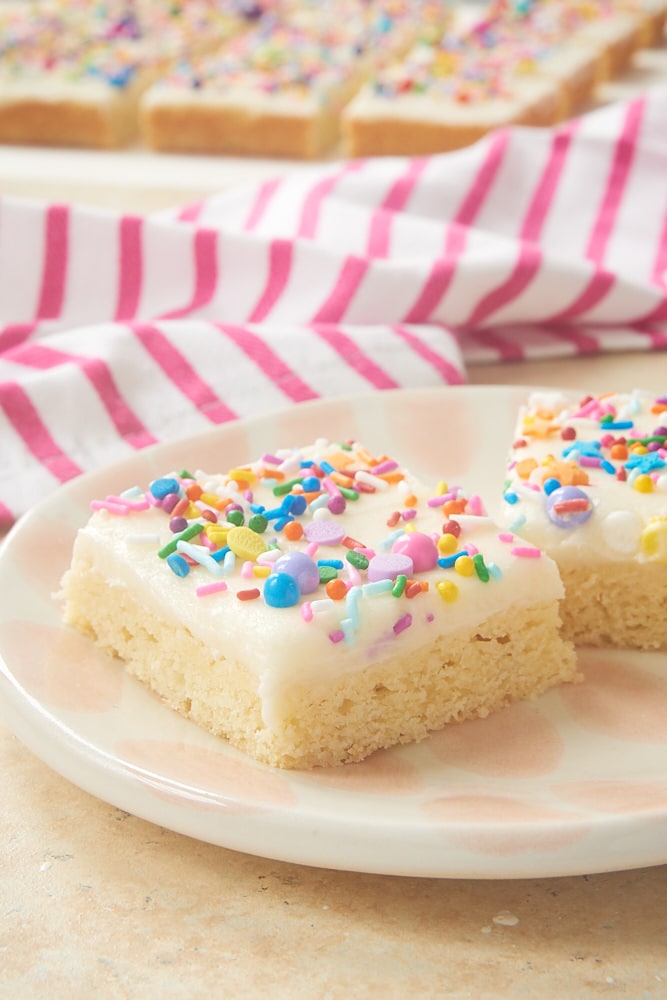 We all love sugar cookies, right? Their simplicity is what appeals to me. I love that a simple combination of ingredients can give you such a great dessert. That's baking science at its finest!
These Frosted Sugar Cookie Bars take that simplicity even further by changing them from cookies to bars. Instead of doling out individual cookies, the dough is spread in a pan, baked, and then frosted with an equally simple frosting. You get to skip the cookie scooping in favor of a single pan of sugar cookie deliciousness.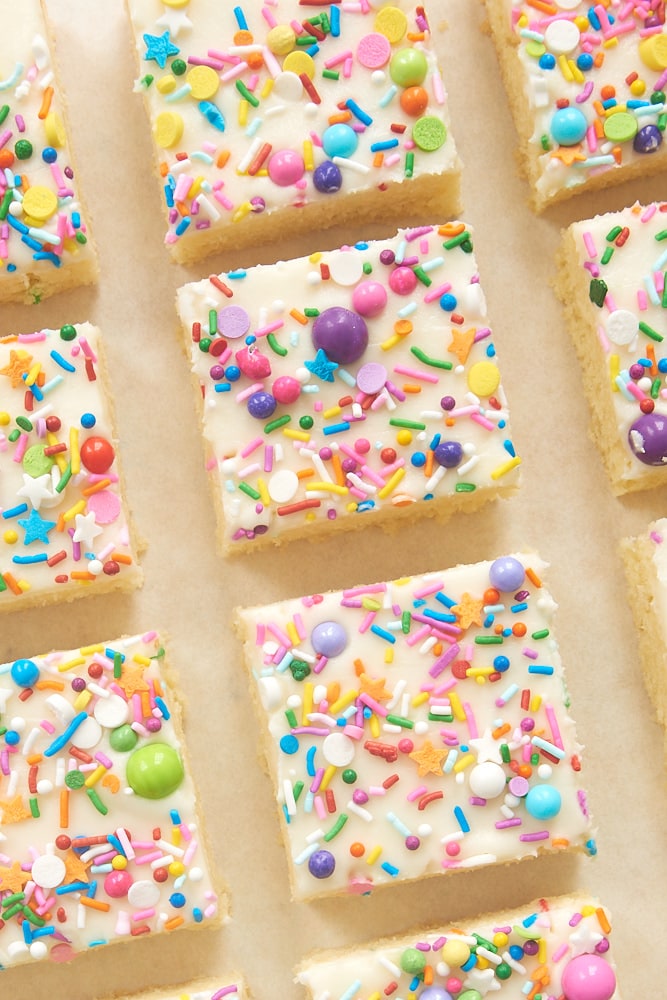 You can bet that these bars are a major crowd favorite. They're just so tasty and so happy! This is a great recipe to keep in mind when you need an easy, crowd-pleasing dessert for a casual gathering. Cut them bigger or smaller, in squares, bars, or triangles.
You'll notice as you spread the dough in the pan, that these are thin bars. I prefer keeping these thin with a thin layer of frosting. Otherwise, I find that they're a little too sweet for my liking. That's not to say that they aren't plenty sweet just like this. But feel free to dial up the amount of frosting if you'd like a sweeter twist on them.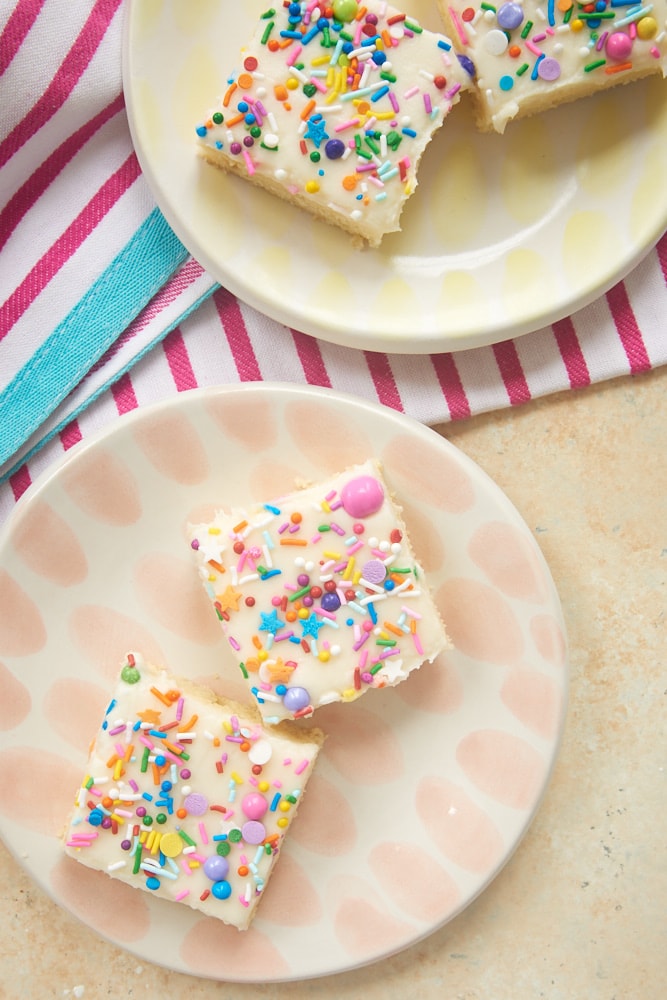 While you can certainly leave the frosted bars unadorned, I like to top them with sprinkles for a little fun. (The ones in these photos are Bright Skies from Sweetapolita.) You can change the colors and combination of sprinkles for different occasions, whether it be a holiday, a seasonal celebration, a birthday, or just because. In fact, these beauties are so good that I bet you'll find plenty of excuses to make them!
Find more cookie recipes in the Recipe Index.
More Cookie Bar Recipes