I've been baking up a veritable cookie storm around here lately. I've covered chocolate and sugar and brown butter. But, what would the holidays be without baking some gingerbread cookies? All those spices and that rich flavor just scream holiday time!
For something a little different, I made these gingerbread cookies with a little pocket of sweet cream cheese filling inside. That little bit of filling really adds a burst of flavor that works so well with the surrounding spiced cookie.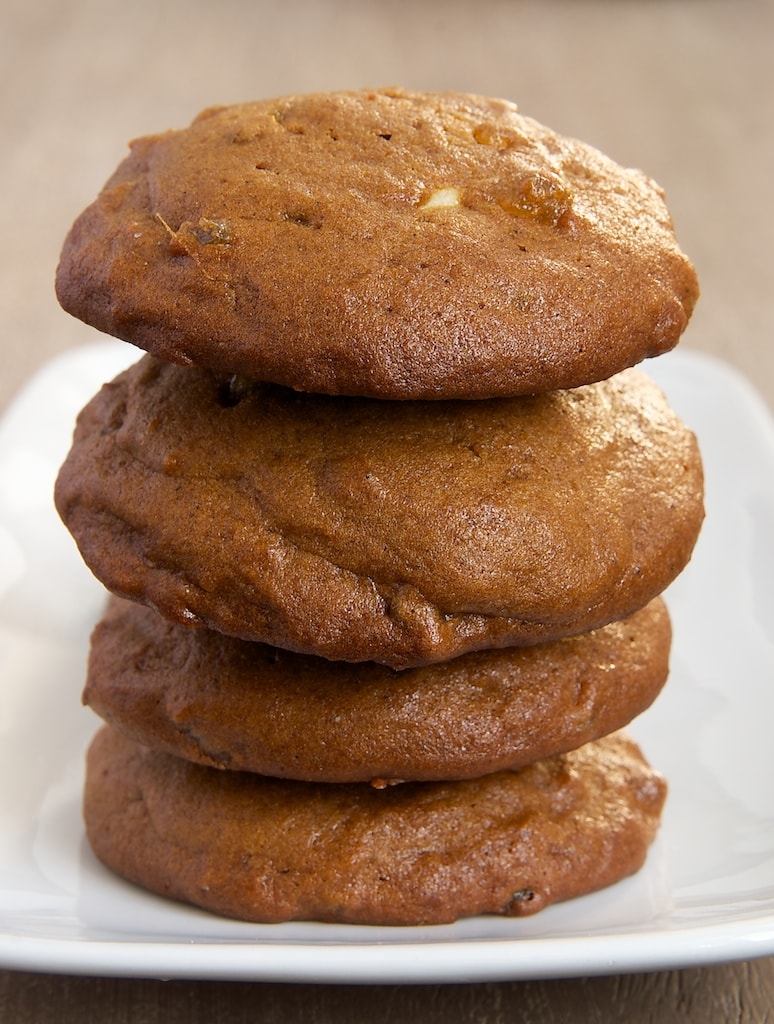 Assembling these cookies is a little extra work, but it's pretty simple once you get the hang of it. After you place the cream cheese filling in the well you've made in the cookie dough, just make a little flat piece of dough to place on top to cover the cream cheese. It's like a little cookie toupee.
Once assembled, these cookies bake up nice and big. They're chewy and flavorful and really just lovely. There's no shortage of ginger and other spices here. So, if you're a fan of big gingerbread flavor, then you're sure to love these.