December 14, 2013
Cream Cheese-Filled Gingerbread Cookies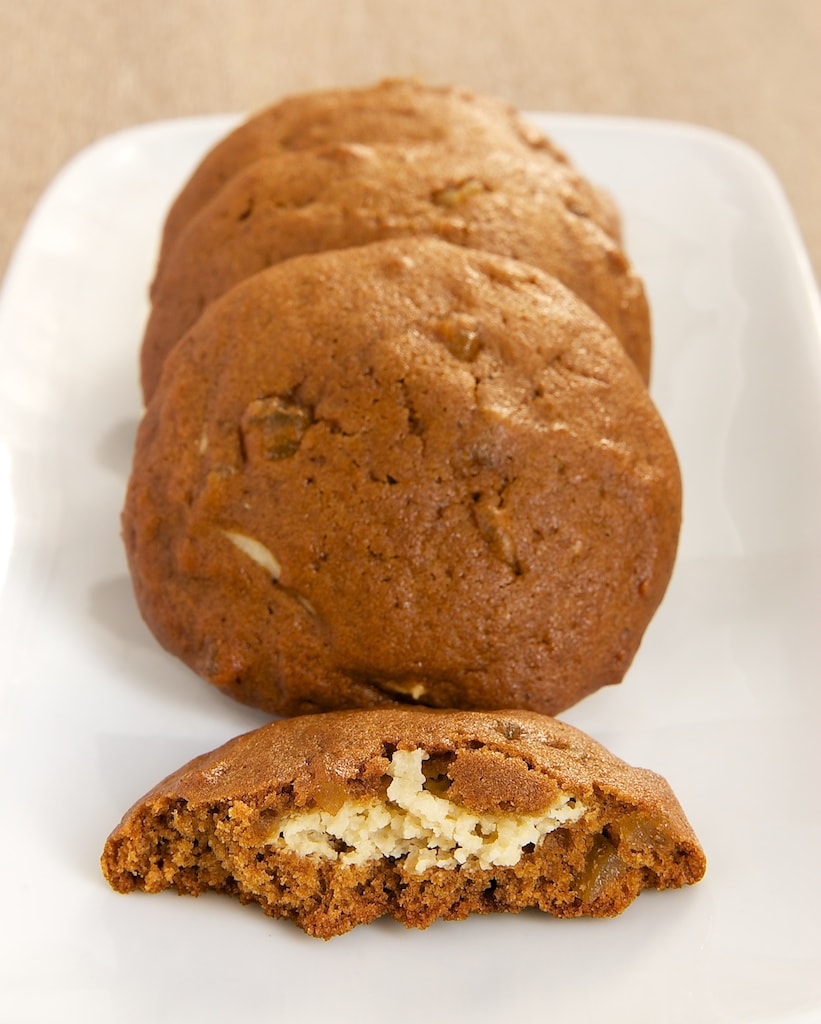 I've been baking up a veritable cookie storm around here lately. I've covered chocolate and sugar and brown butter. But, what would the holidays be without baking some gingerbread cookies? All those spices and that rich flavor just scream holiday time!
For something a little different, I made these gingerbread cookies with a little pocket of sweet cream cheese filling inside. That little bit of filling really adds a burst of flavor that works so well with the surrounding spiced cookie.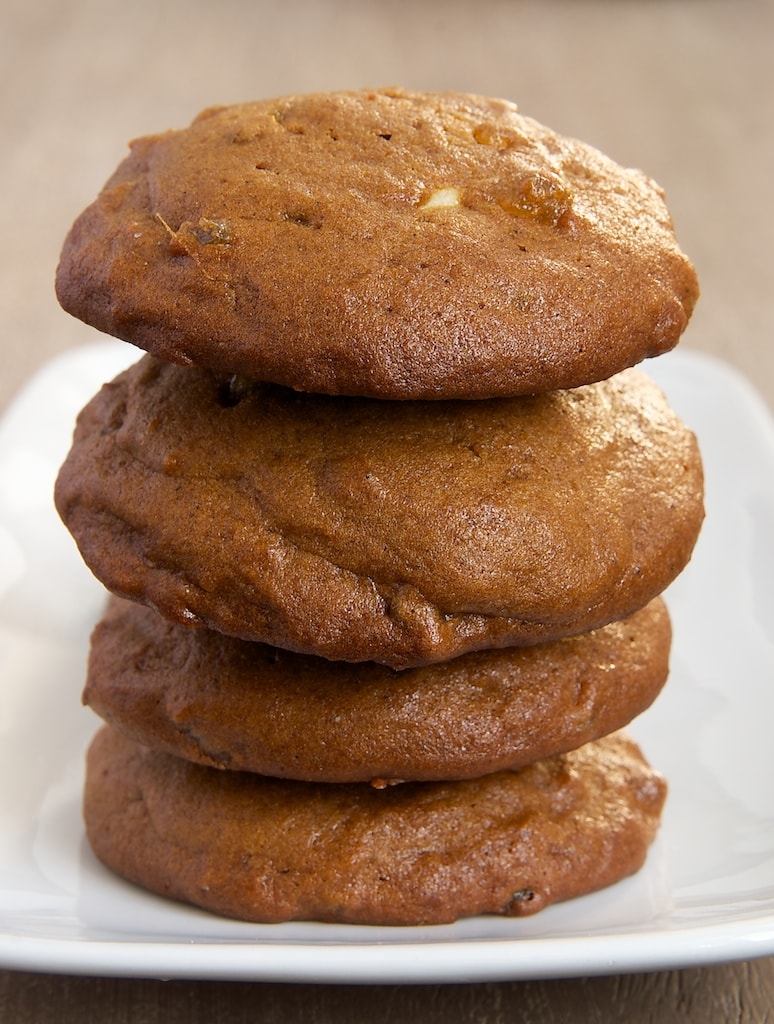 Assembling these cookies is a little extra work, but it's pretty simple once you get the hang of it. After you place the cream cheese filling in the well you've made in the cookie dough, just make a little flat piece of dough to place on top to cover the cream cheese. It's like a little cookie toupee.
Once assembled, these cookies bake up nice and big. They're chewy and flavorful and really just lovely. There's no shortage of ginger and other spices here. So, if you're a fan of big gingerbread flavor, then you're sure to love these.
Cream Cheese-Filled Gingerbread Cookies
Yield: about 22 cookies
Prep Time:30 minutes
Cook Time:16 minutes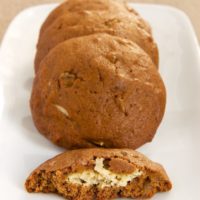 Ingredients:
For the cookies:
1/2 cup unsalted butter, softened
1/3 cup firmly packed dark brown sugar
1 & 1/2 teaspoons ground ginger
1 & 1/2 teaspoons ground cinnamon
1/2 teaspoon ground cardamom
1/2 teaspoon salt
1/4 teaspoon ground cloves
1/4 teaspoon baking soda
1 large egg
1/2 cup soft diced ginger*
2 & 1/4 cups all-purpose flour
1/2 cup molasses
For the filing:
8 ounces cream cheese, softened
1/4 cup granulated sugar
2 teaspoons vanilla extract
Directions:
To make the cookies:
Using an electric mixer on medium speed, beat butter, brown sugar, ginger, cinnamon, cardamom, salt, cloves, and baking soda until blended. Mix in egg and diced ginger.
Reduce mixer speed to low. Add flour, alternating with molasses, and mix until blended.
Refrigerate dough for an hour or until stiff enough to handle.
To make the filling:
Beat cream cheese, sugar, and vanilla until smooth. Set aside.
Preheat oven to 350°. Line baking sheets with silicone liners or parchment paper.
Scoop 1 tablespoonful of dough at a time and place on prepared baking sheets. Place no more than 8 cookies on a pan to allow for spreading.
Use your fingers to press a well into the center of each cookie. Place 1 teaspoonful of cream cheese filling into each well.
Flatten a teaspoon of dough and place it on top of the cream cheese filling. Press the edges of the top piece of dough into the cookie to seal.
Bake 14 to 16 minutes, or until the sides of the cookies are firm. Place pans on wire racks to cool completely.
Notes:
*Soft diced ginger is available from King Arthur Flour and Nuts.com. You may substitute crystallized ginger that has been very finely minced.
The dough is quite sticky. Dampen your fingers to make the dough easier to handle.