Sweet, soft, crunchy, gooey Caramel Pecan Thumbprint Cookies are full of great flavor!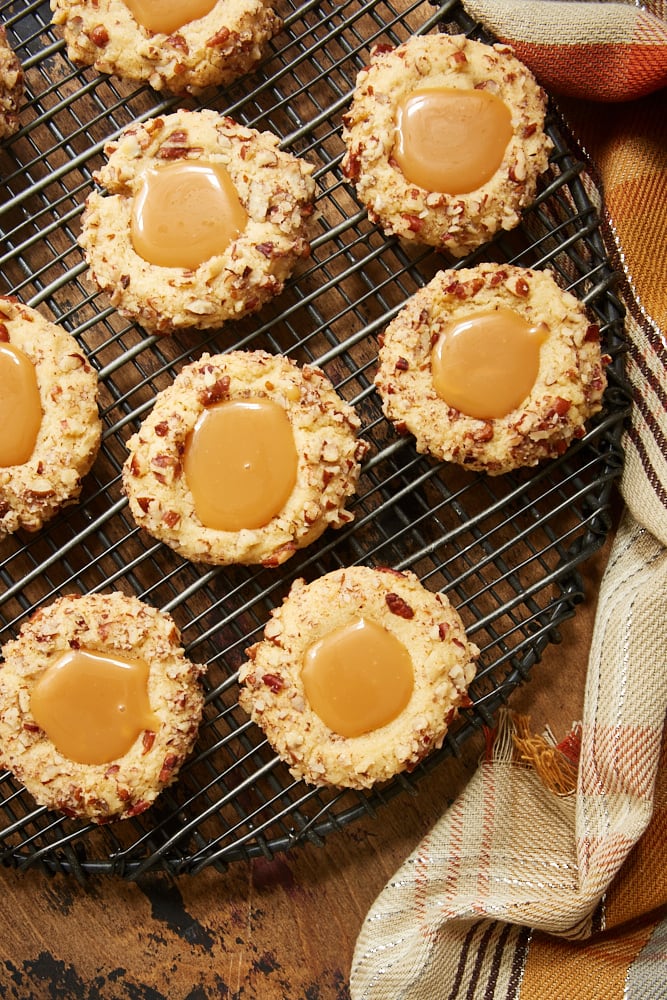 If you're a fan of gooey, nutty desserts, then you'll want to pay attention to these Caramel Pecan Thumbprint Cookies. They're a pretty perfect combination of flavors and textures. Honestly, I can't get enough of them!
The cookies themselves are really good on their own. The brown sugar gives them a bit of a caramel flavor, making the caramel we'll add later even more pronounced. The texture of the cookies is similar to a soft shortbread. The added pecans bring some crunch to the party, too.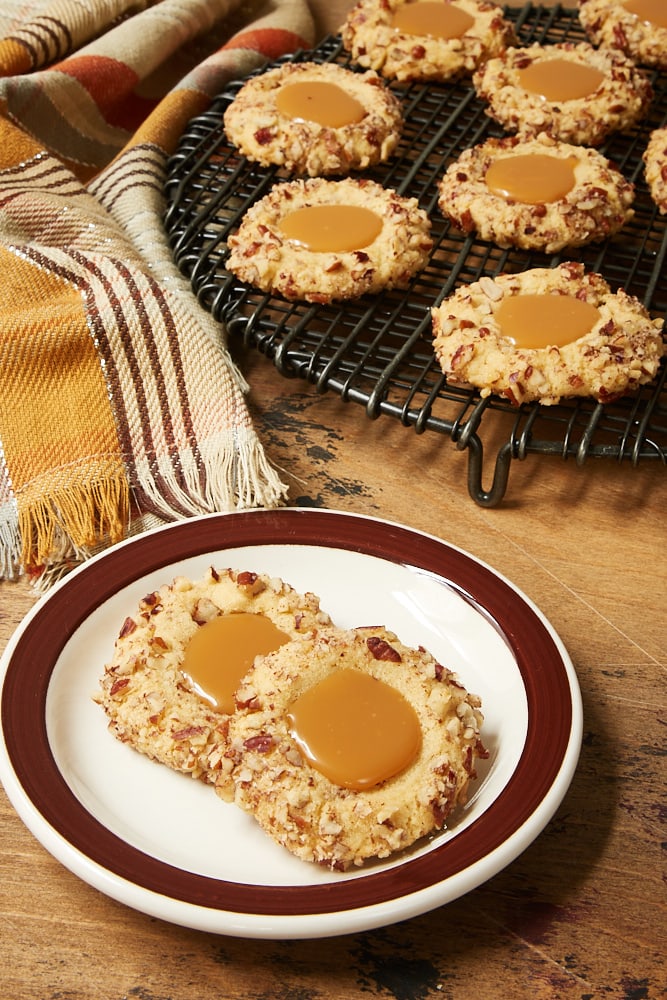 Once the cookies are baked, we add a simple caramel filling made with just two ingredients. It can be made in either the microwave or on the stovetop. I tend to make it in the microwave just for the sake of convenience, but either way works just fine.
While I like this filling recipe for its simplicity, you can certainly substitute a store-bought thick caramel sauce or your favorite recipe. And if you have a little bit left over, then I feel confident you'll find a good use for it.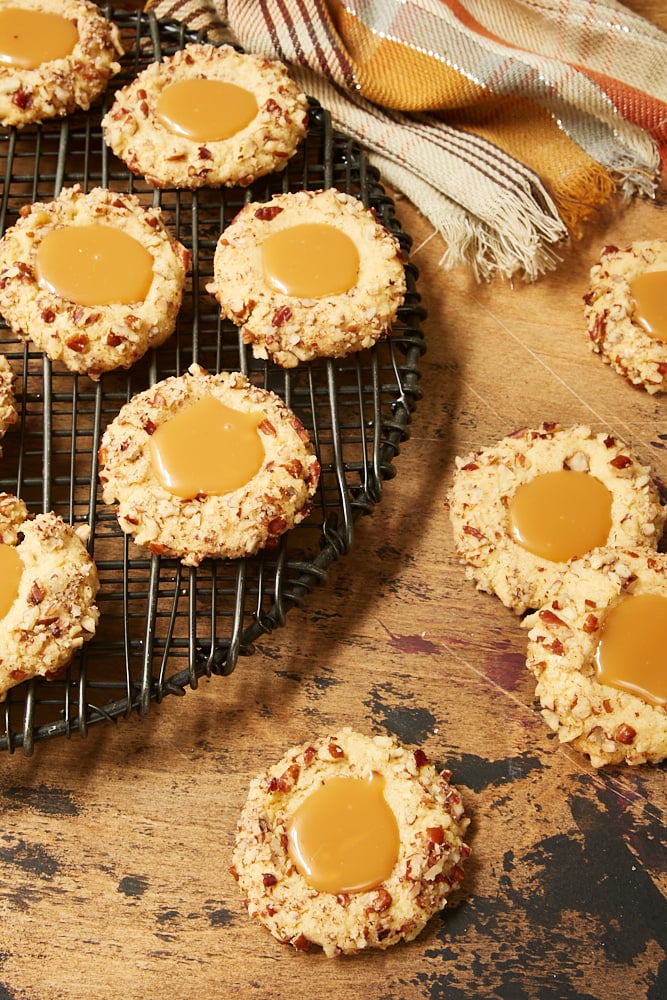 Think beyond caramel, too! Try other fillings like jams or ganache or whatever else you can dream up. Try different nuts, too, if you like. I think you'll find that this recipe can be quite versatile when it comes to flavors.
I've been embracing smaller batches lately, so I love that this recipe makes about a dozen cookies. If you want more, it will scale nicely. But otherwise, it's nice to embrace a small batch of cookies to enjoy with just a few of your favorite cookie lovers.
Find more cookie recipes in the Recipe Index.
More Thumbprint Cookie Recipes