This has been the summer of baking with fruit here in the BoB kitchen. Between our CSA and local markets, I have had so much fruit that I feel like I just have to keep baking!
I spotted some gorgeous cherries at our neighborhood market and just couldn't resist. I had bookmarked a few cherry recipes at the beginning of the summer in anticipation of fresh cherries. So, I rifled through my saved recipes and decided to bake this simple cake.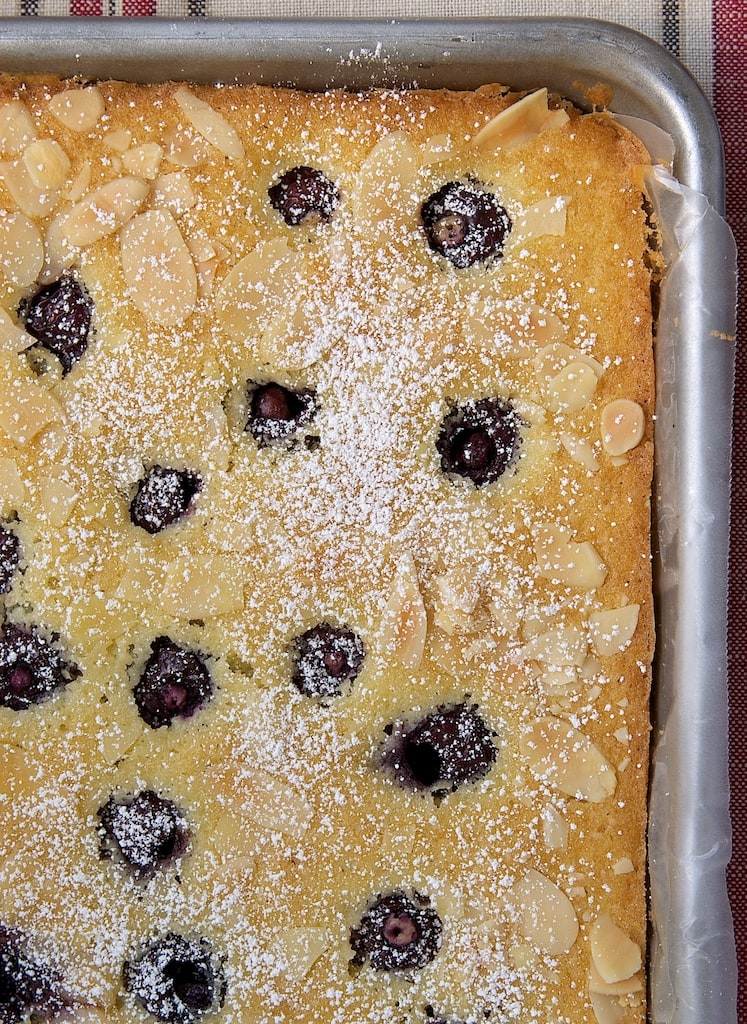 This is a nice and sturdy cake that's quite up to the task of holding up all those cherries. There's no need to press the cherries into the batter. They will sink a bit and the cake will also rise around them.
I added some sliced almonds because, well, I really like cherries and almonds together. You can toast the almonds a bit before you put them on the cake, but I let them just get a little toasty as the cake baked.
This cake is a study in subtlety. It's thin and a bit delicate, and it's full of lovely flavors that aren't too bold. This is not a cake that will overwhelm you. It's an excellent choice for a summer dessert or a snack. Top with a dusting of confectioners' sugar or a dollop of whipped cream.