I always liked going back to school in the fall, but more for the school supplies than the actual classes. To be honest, I was usually bored at school. I grew up in a small town and went to a small school without a lot of nonessential classes or extracurricular activities. I always knew that my mother realized that I wasn't really challenged at school. We made frequent trips to the library and learned about all kinds of things on our own.
And, there was almost always some kind of treat waiting for me after school. It could have been store-bought cookies, something homemade, or even just peanut butter and crackers. But, I always knew that after my lackluster school lunch, I could have something from my mother's kitchen when I got home.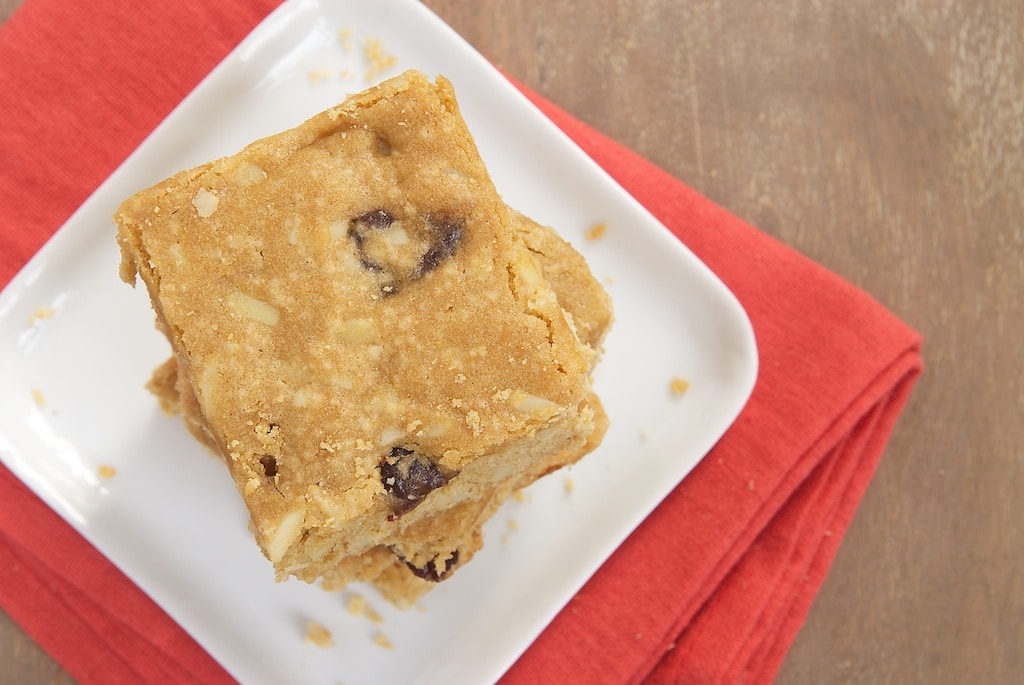 I don't yet have a child to pamper after school with a trip to the library or a homemade snack, but I like to imagine that these blondies would be a welcomed treat. Tart dried cherries and crunchy almonds make these bars wonderfully sweet, tart, chewy, and crunchy all at the same time. Plus, they're made with whole wheat flour and yogurt so you can feel a bit better about serving up a batch of them.
I used King Arthur Flour's white whole wheat flour, which is one of my favorites. Whole wheat flour will work just fine, though, if you prefer using that. I also used vanilla yogurt for a little extra vanilla flavor. If you use plain yogurt but want the extra vanilla, just increase the vanilla extract to 1 & 1/2 teaspoons.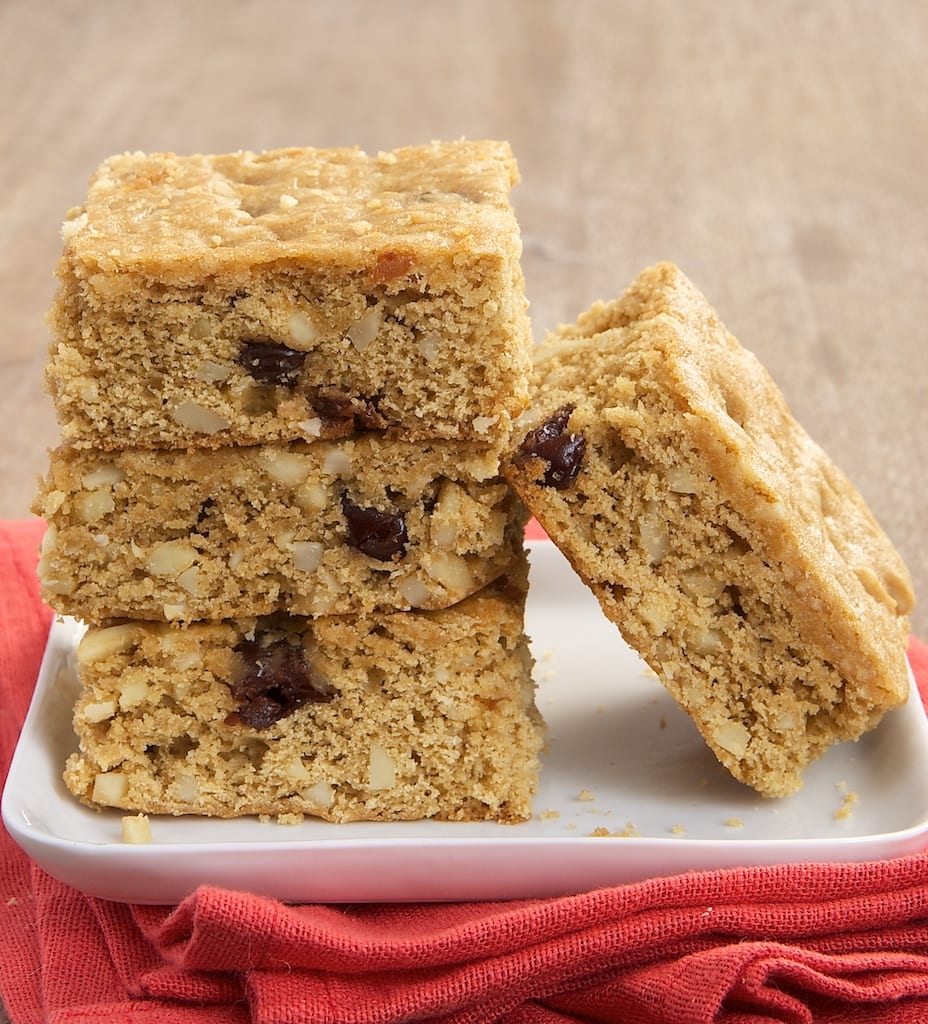 These are the kind of bars that are so easily adaptable. Just substitute your favorite dried fruits and nuts to make simple variations. If your pantry is anything like mine, you'll have lots of tasty fun trying all kinds of different combinations.
This recipe was originally developed for Clabber Girl, where I am a paid contributor.