May 30, 2013
Almond Cherry Cake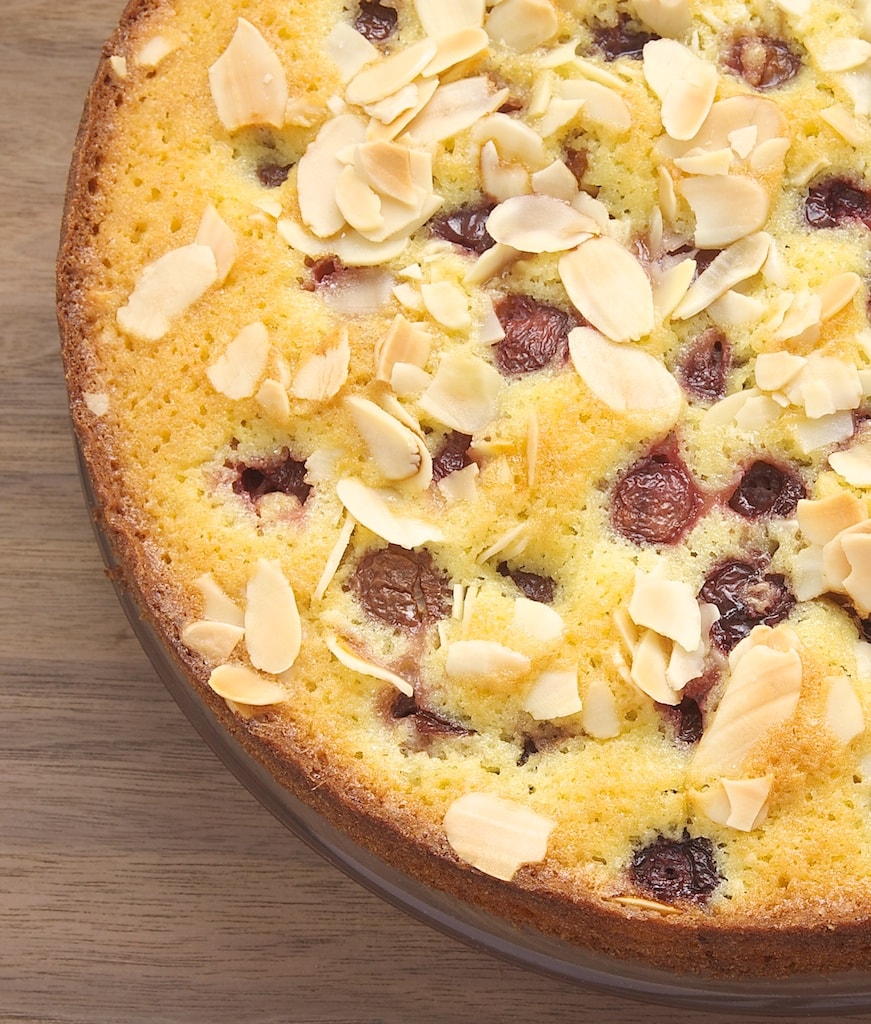 I was a bit surprised to find cherries at one of our local shops last week. I usually don't start looking for them until late summer. Regardless of how they appeared, it took me about five seconds to decide to buy some.
I've been dreaming of baking with cherries all spring. The only problem was where to start. This has been a busy week for me, so I decided to start simple. I created a little baking break and quickly mixed up a version of this Almond Cherry Cake I found while browsing Martha Stewart.
Cherries and almonds go together so well. They are actually related! For all you food geeks (like me) out there, the trees that produce them belong to the same genus. For the non-geeks, I'm sure you already know that the flavors of the two are just lovely together.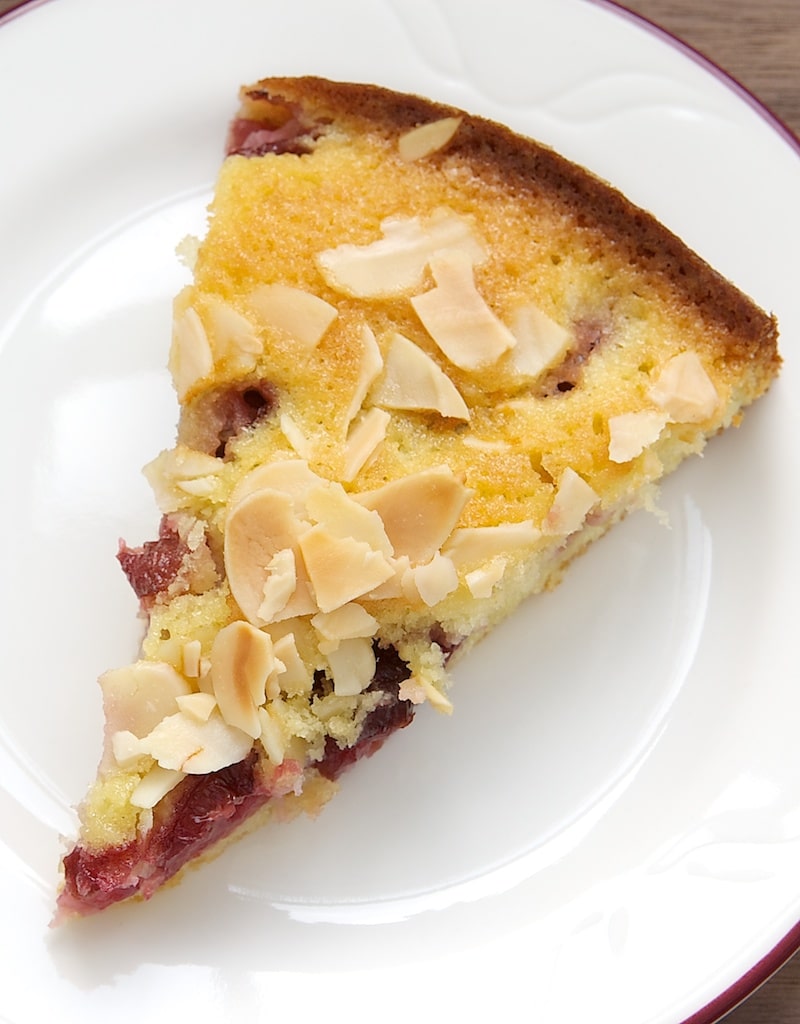 This is an incredibly simple cake to make. Honestly, it took me longer to pit all those cherries than to make the cake. I like almond extract in small doses, and the amount in this cake is just right for me. There's just enough to give it some extra flavor. You can also substitute vanilla extract, which would be a great complement to all those cherries and almonds, too.
The original recipe suggests baking this cake in a deep-dish pie plate. I feared that my solitary pie plate wouldn't be quite large enough, so I used a springform pan. For mini versions, you could use mini pie plates, mini springform pans, or even small ramekins or bakers.
If you don't have access to fresh cherries just yet, you can use frozen cherries. Or, use your favorite berry in place of the cherries. Most any fruit will work well with all that almond flavor.
Find more cake recipes in the Recipe Index.
This post contains affiliate links. If you make a purchase through one of the links, I'll receive a
small commission at no additional cost to you.
Almond Cherry Cake
Yield: 6 to 8 servings
Prep Time:25 minutes
Cook Time:50 minutes
Almond Cherry Cake is a simple, sweet cake featuring one of the very best flavor combinations – cherries and almonds!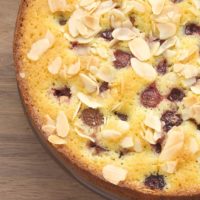 Ingredients:
1 cup all-purpose flour
1/2 teaspoon baking powder
1/2 teaspoon salt
1/2 cup unsalted butter, softened
3/4 cup granulated sugar
3 large eggs
1/2 teaspoon almond extract
12 ounces cherries (about 2 cups), pitted, rinsed, & dried
1/2 cup sliced almonds
Directions:
Preheat oven to 350°F. Grease and flour a 9- or 10-inch springform pan.
Whisk together the flour, baking powder, and salt. Set aside.
Using an electric mixer on medium speed, beat the butter and sugar until light and fluffy. Add the eggs, one at a time, mixing well after each addition. Mix in the almond extract.
Reduce mixer speed to low, and gradually add flour mixture. Mix just until combined. Do not overmix.
Transfer the batter to prepared pan. Scatter the cherries and almonds over the top of the batter.
Bake 45-50 minutes, or until a pick inserted into the center of the cake comes out clean. Cool 10 minutes before serving. Serve warm or at room temperature.