Lemon Cream Tarts combine a sugar cookie crust with a sweet, tart, creamy lemon filling!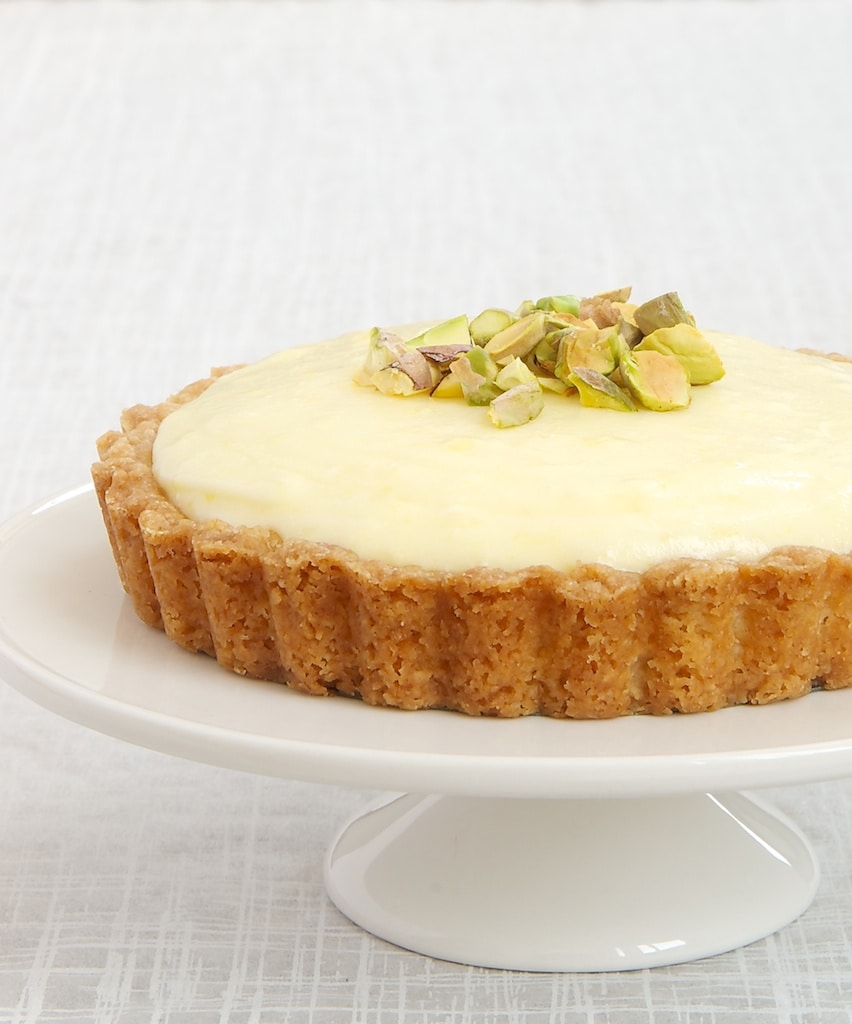 When the weather starts heating up, I have some pretty significant urges to make chilled desserts. I'm a confessed heat wimp, so having a lovely cool dessert in the refrigerator is pretty much mandatory in the summer.
I've made these tarts previously, but I realized that I'd never shared them with you. So, I gladly took the opportunity to make them again so I could introduce you to them.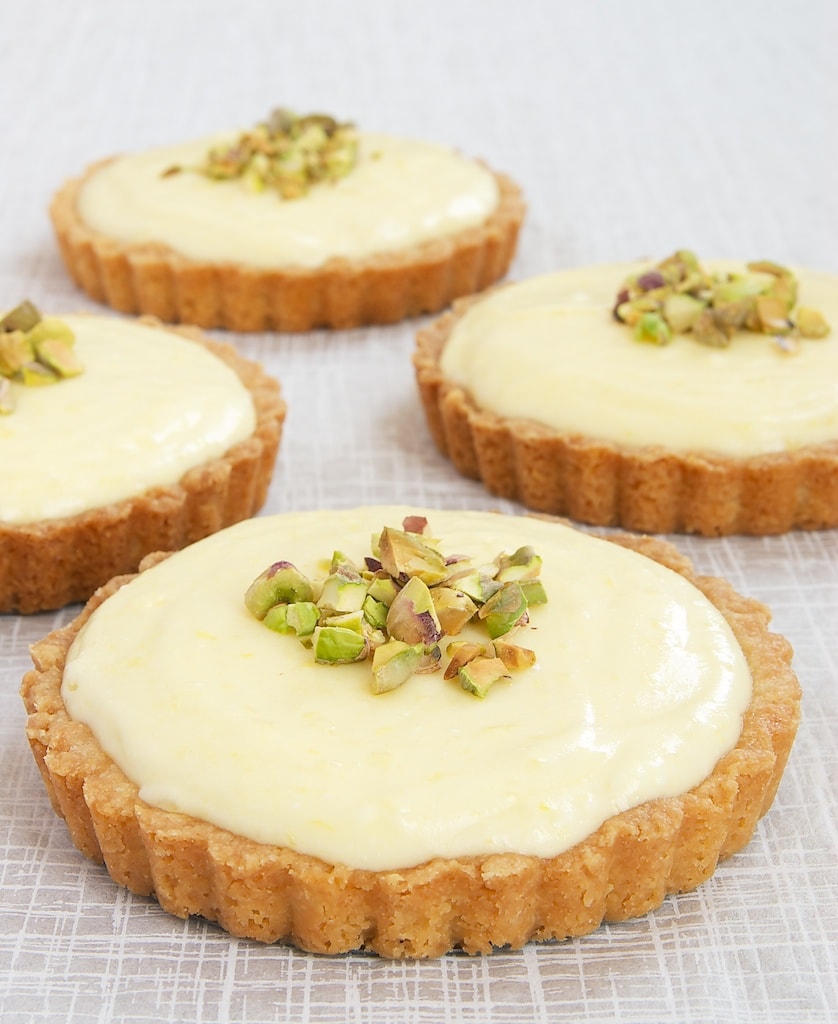 The crust for the tarts is much like a sugar cookie. The filling is a simple lemon mixture combined with whipped cream. The total package is a lovely combination of sweet, tart, smooth, and crunchy.
These little tarts are just perfect for summer. They're tart and sweet and creamy, and the crispy cookie crust is a great complement to all that filling. I like to garnish these with some chopped pistachios for a bit more crunch and a little color.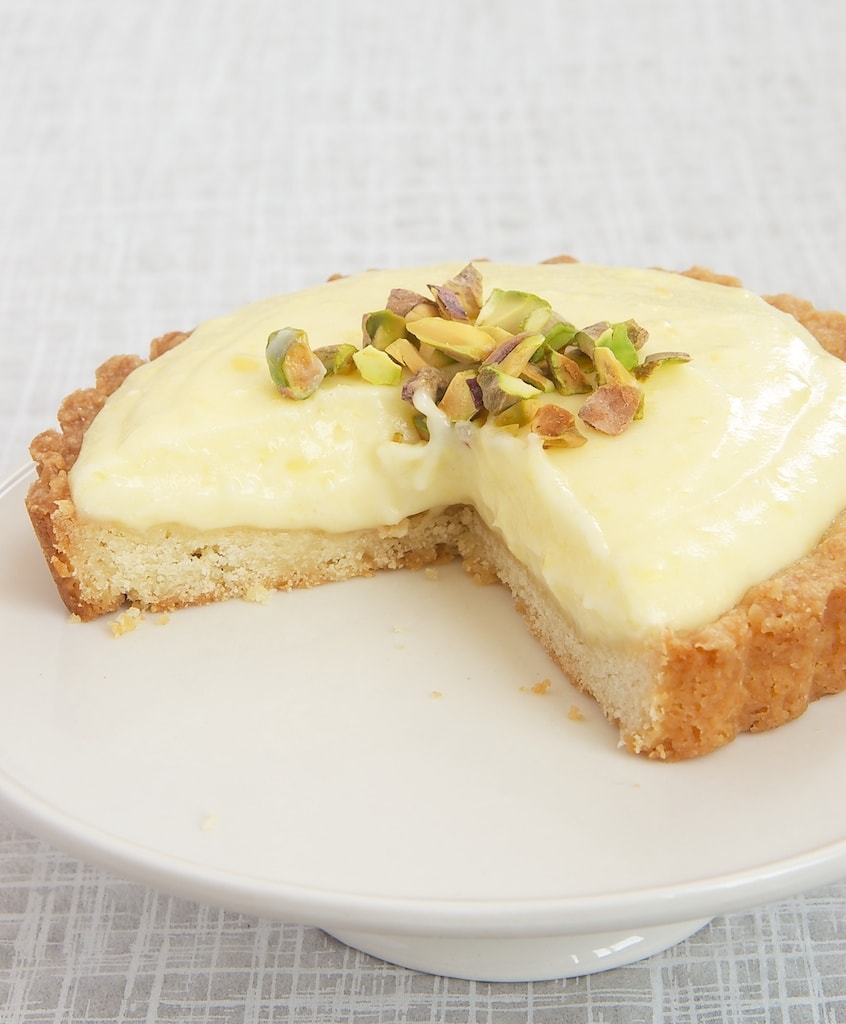 Find more pie and tart recipes in the Recipe Index.
More Lemon Pie Recipes
This recipe was originally developed for Go Bold with Butter, where I am a paid contributor.