I've not been baking a lot of cookies lately. I seem to have been focused on cakes and bars. Variety is always good, but it felt like it was time to get back to scooping cookie dough.
These cookies manage to be traditional and nontraditional at the same time. At their heart, they are a basic vanilla cookie. But, the presence of cake flour changes their consistency enough to create a soft and light cookie.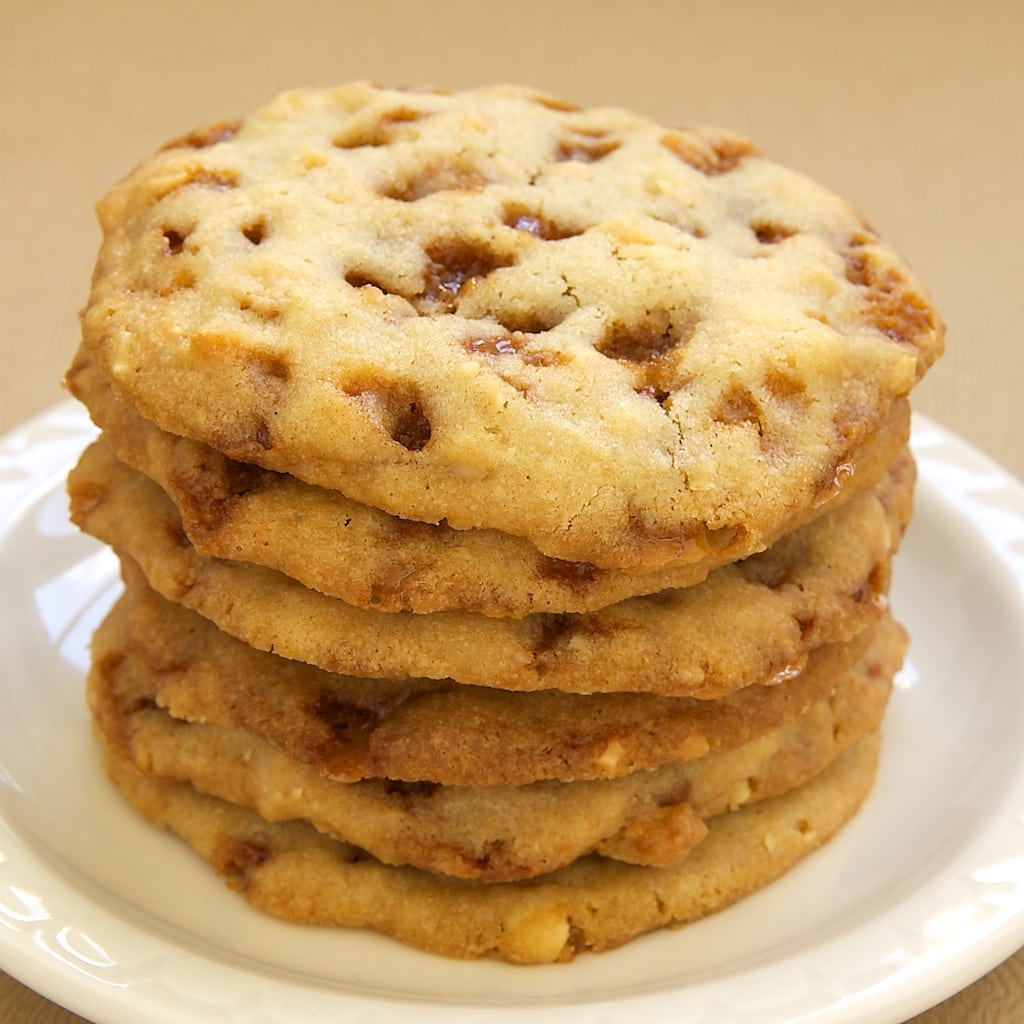 And, as with most vanilla cookies, there are some good things added in to make them a bit more interesting. Roasted peanuts and toffee chips offer some great flavor that departs from the usual list of add-ins.
As you can see, these are not what you might call pretty cookies. They look a little rough and tumble. Yet, they are soft and chewy. They are a perfect contrast between a rustic look and a delicate texture.