Take a break from your usual banana bread and bake these Banana Bars with Browned Butter Icing. The flavor is fantastic!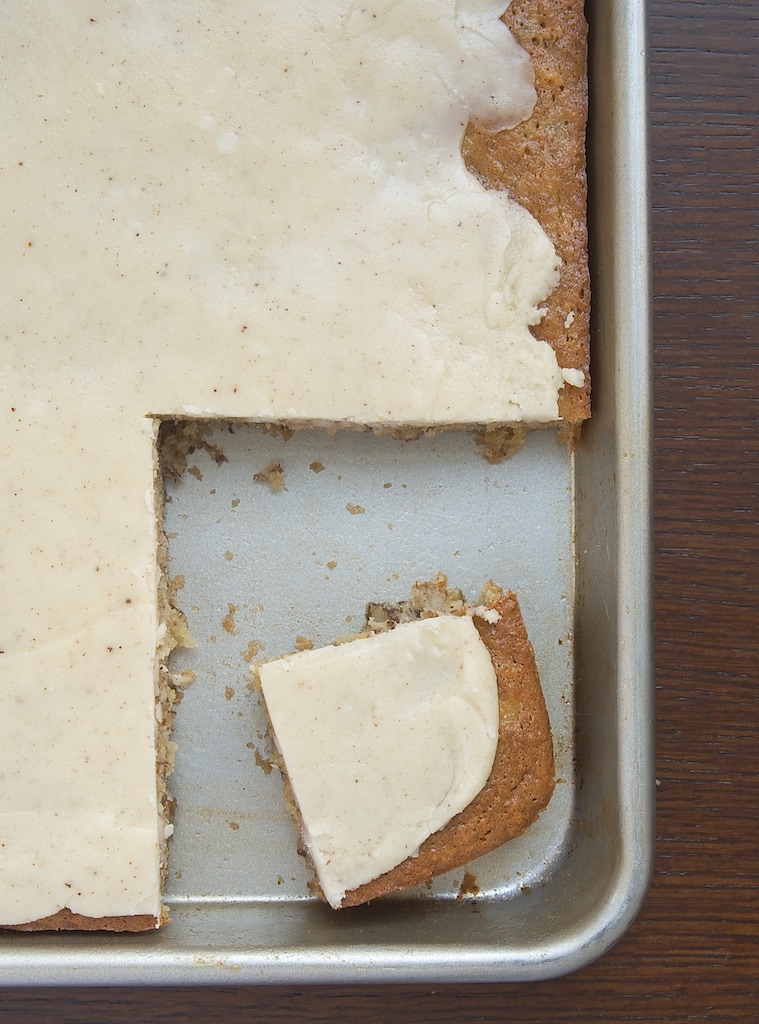 We are all guilty of throwing out food. Those leftovers you thought you'd eat. That mystery container well past its due date. But, I have a hard time throwing out bananas. Overripe bananas can be the beginning of far too many good things to let them go to waste.
This weekend, I found myself with several super-ripe bananas and took to the internet to find something a little different to do with them. That's when I found these bars.

The bars themselves are essentially banana bread in flavor and texture. In this case, though, the batter is poured into a half sheet pan and baked into thin bars.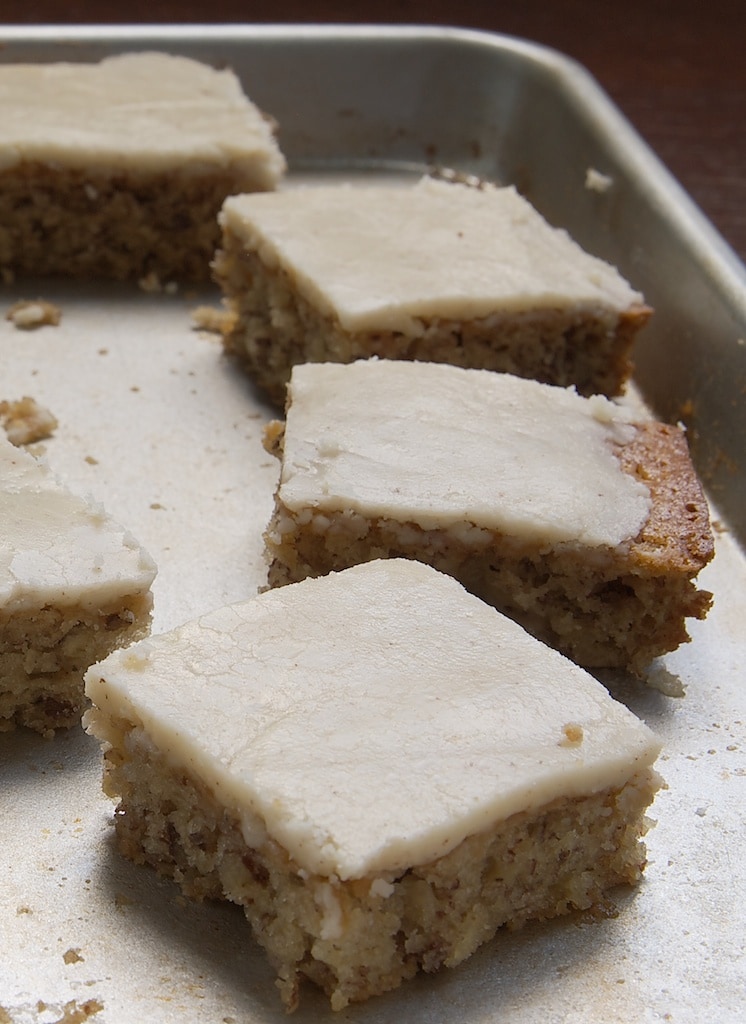 I suppose you could stop there if you want. It's banana bread, after all. We love banana bread, right?
But, with a few more minutes of effort, you can make these really something special. In those few extra minutes, you can brown some butter, mix in some sugar and such, and make a super-extra-good icing to top off your banana bars. The icing is more than a bit on the sweet side, but it is a great complement to the banana bars.
A little advice: Before you start making the icing, have all the ingredients ready to go so you can work quickly to mix the icing. Sifting the confectioners' sugar would be ideal for a smooth texture, but it's not necessarily required.
If you have some bananas that need using, do yourself a favor and bake a batch of these Banana Bars with Browned Butter Icing. They may just become your favorite thing to bake with bananas!
Find more banana recipes in the Recipe Index.
More Banana Bar Recipes