May 16, 2016
Lemon Cream Pie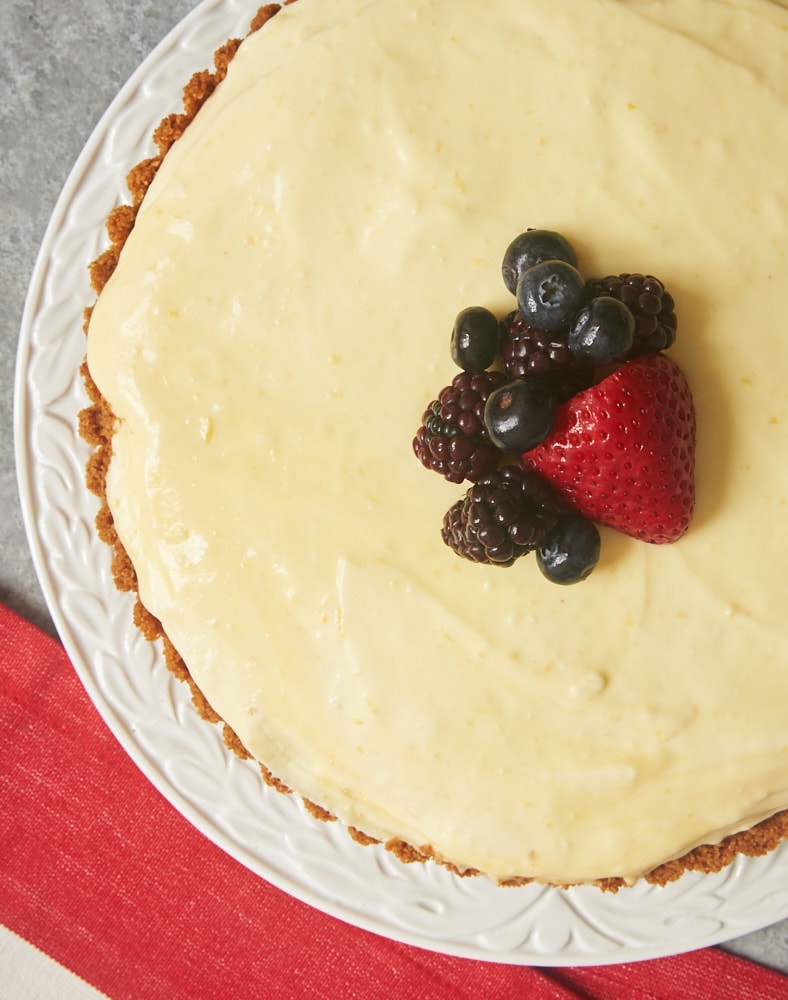 Who likes light, fluffy, cool, creamy desserts? If you raised your hand, keep reading because I'm going to introduce you to this fantastic Lemon Cream Pie.
It's sweet and tart and just bursting with lemon flavor. And it's so simple to make, too. It's sure to be a go-to dessert when you're craving a cool, refreshing sweet treat.

The filling for this pie is made with just three things: lemon curd, cream cheese, and whipped cream. I like to make my own lemon curd because it's so simple and so good. But you can certainly use store-bought lemon curd for a shortcut. The lemon curd recipe I use makes about 2 cups, and I use the full amount in this pie for a big, tart lemon flavor. If you like, you can use a bit less lemon curd for a more subtle lemon flavor.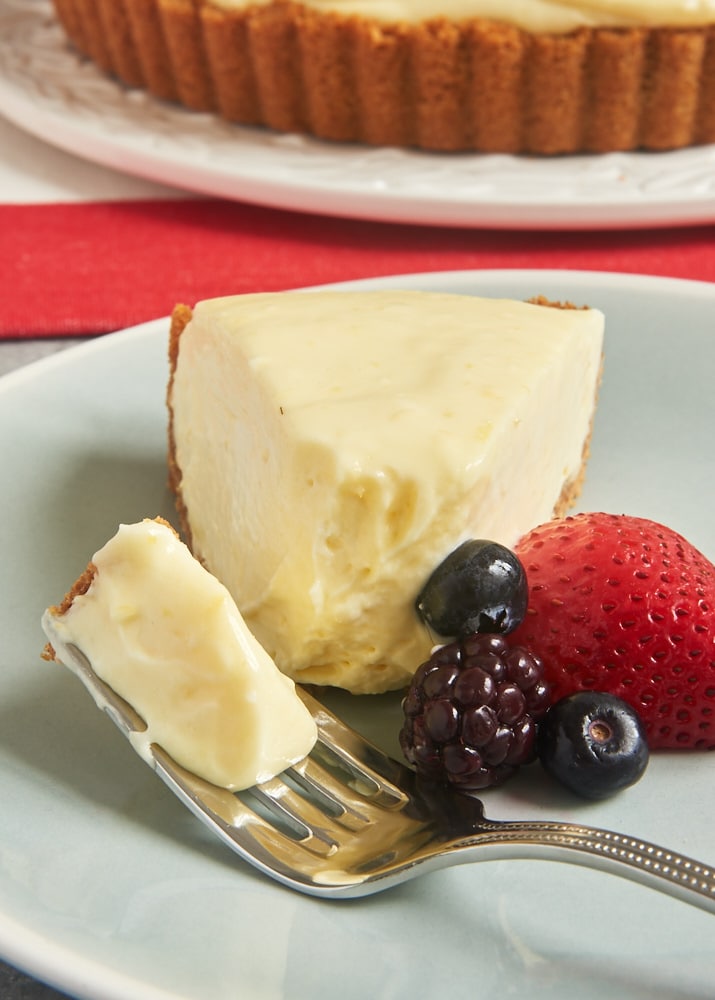 If you do go the homemade curd route, I suggest making it a day or two in advance. Then when it comes time to make your pie filling, it will mix up quickly and be chilling in short order.
Chilling this pie in the refrigerator gives it a soft, creamy texture. You can instead freeze the pie for a firmer pie. I personally prefer the softer version, but the frozen option works well if you need to transport the pie. It will definitely hold up a bit better.
I've made other chilled lemon pies that each vary a bit. There's Lemon Icebox Pie, which is also made with cream cheese and whipped cream, but includes fresh lemon juice and condensed milk. For a filling that starts with a little stovetop time, try Lemon Cream Tarts.
This Lemon Cream Pie is just the thing for a serious lemon craving. It has the mouth-puckering flavor of good, strong lemonade. Combine that with its wonderfully soft, creamy texture, and you've got one winning dessert!
Find more lemon recipes in the Recipe Index!
Lemon Cream Pie
Yield: 8 to 10 servings
Prep Time:25 minutes
Cook Time:12 minutes
Lemon Cream Pie is bursting with plenty of tart lemon flavor!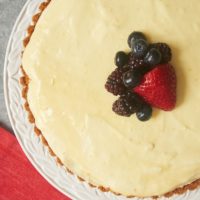 Ingredients:
For the crust:
7 ounces graham cracker crumbs (about 1 & 3/4 cups)
5 tablespoons unsalted butter, melted
For the filling:
1 recipe lemon curd*
8 ounces cream cheese, at room temperature
1 & 1/4 cups heavy cream
fresh berries, for garnish
Directions:
To make the crust:
Preheat oven to 350°F.
Combine the graham cracker crumbs and butter until thoroughly combined. Press evenly and firmly into the bottom and up the sides of a 9-inch pie or tart pan.
Bake 12 minutes, or until lightly browned.** Set aside to cool.
To make the filling:
Using an electric mixer on medium speed, beat the lemon curd and cream cheese until thoroughly combined and smooth.
In a separate bowl, use an electric mixer with a whisk attachment to whip the cream to soft peaks. Fold about a third of the whipped cream into the lemon mixture. Gently fold in the remaining whipped cream.
Spread the filling evenly in the cooled crust. Refrigerate or freeze for at least 4 hours before serving. Garnish with berries.
Notes:
*Substitute store-bought lemon curd if you prefer. This linked recipe makes about 2 cups of lemon curd.
**If you prefer a no-bake method, you can skip the oven time for the crust. After you press the crust mixture into the pie pan, be sure to chill it for about 20 minutes to help it hold up a bit better.