Celebration No-Bake Cheesecakes are simple, sweet, fun desserts that are well-suited to celebrate happy days!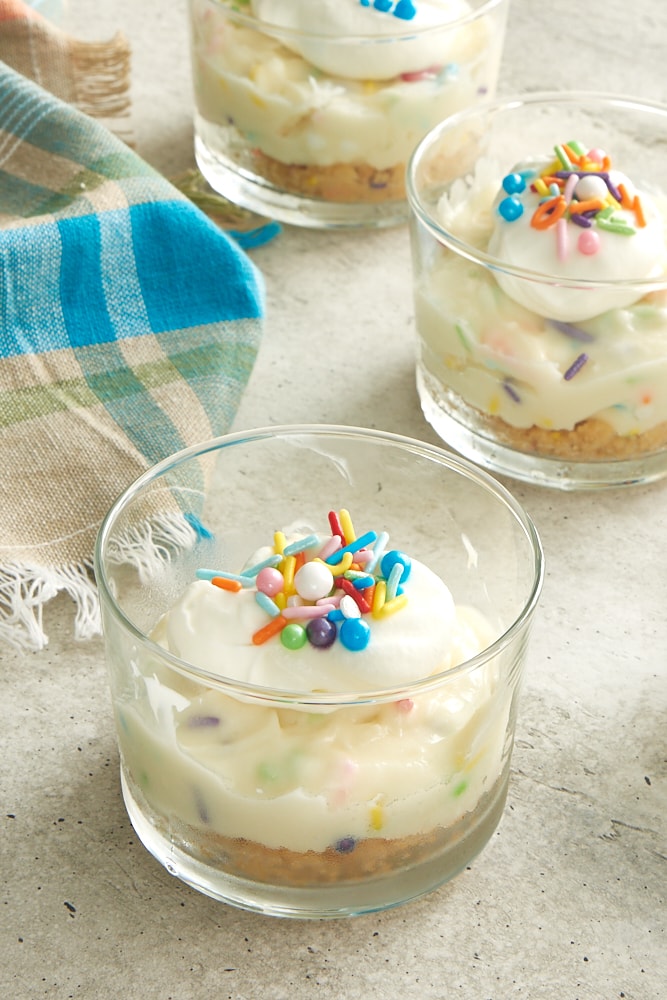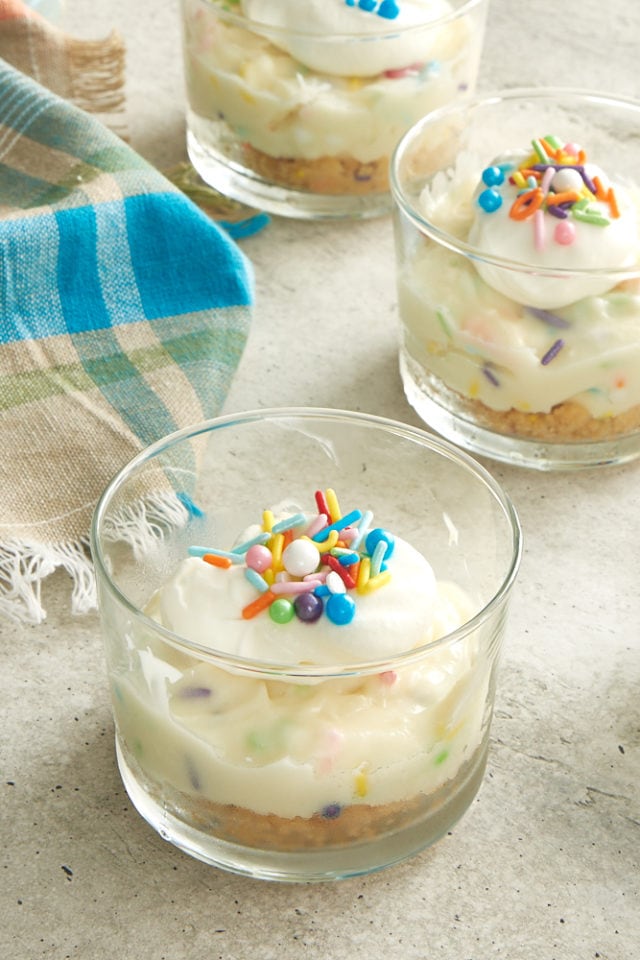 Celebration No-Bake Cheesecakes
What better way to celebrate a special occasion than with these Celebration No-Bake Cheesecakes? These easy-to-make, flavorful desserts are certainly worthy of a celebration.
I use "celebration" to describe these to cover all sorts of happy times. You can call them birthday cheesecakes, funfetti cheesecakes, or whatever else fits your happy time!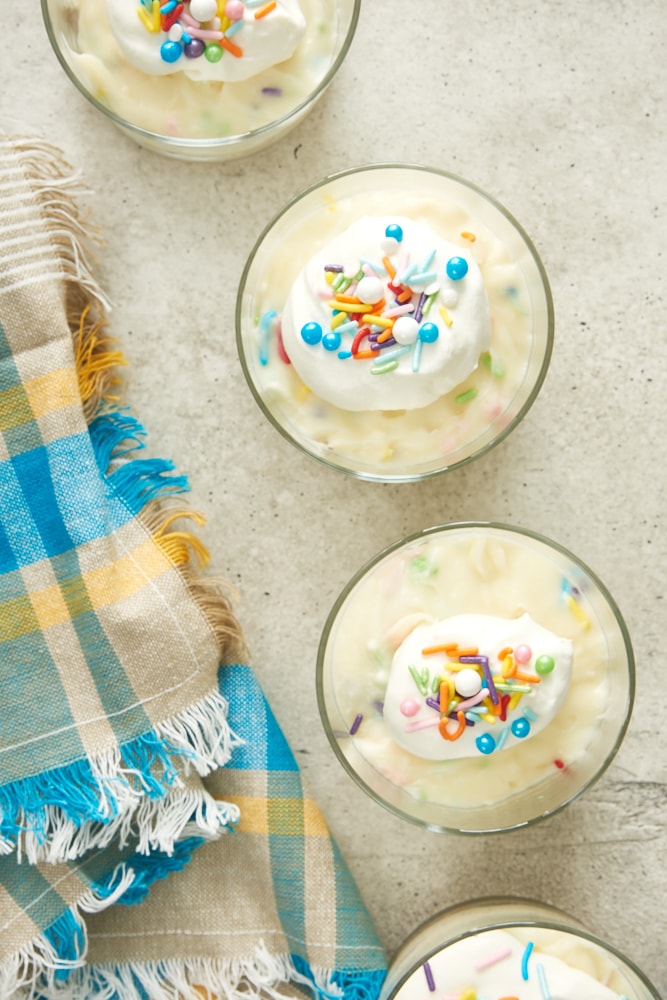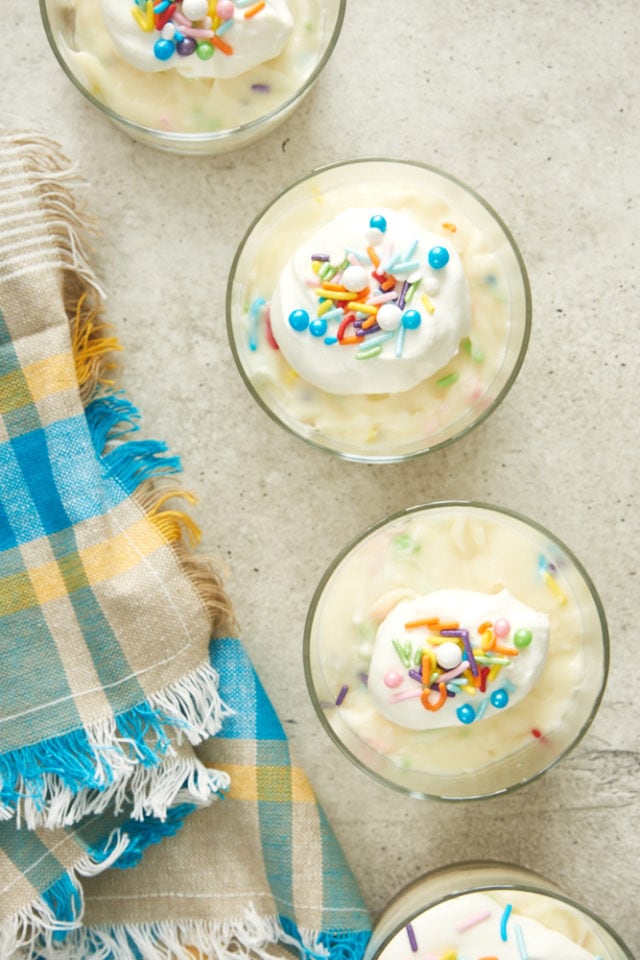 At their heart, these are simple vanilla cheesecakes made with just a few basic ingredients. I like to emphasize the wonderful vanilla flavor with vanilla cookies for the crust. Of course, you can use another kind of cookie if you'd like to change the flavors a bit.
For a fun twist, these little beauties are filled with plenty of sprinkles. There are sprinkles in the crust, in the filling, and on top. It's fun to change the sprinkles to suit the occasion. Think birthdays, graduations, holidays, and more!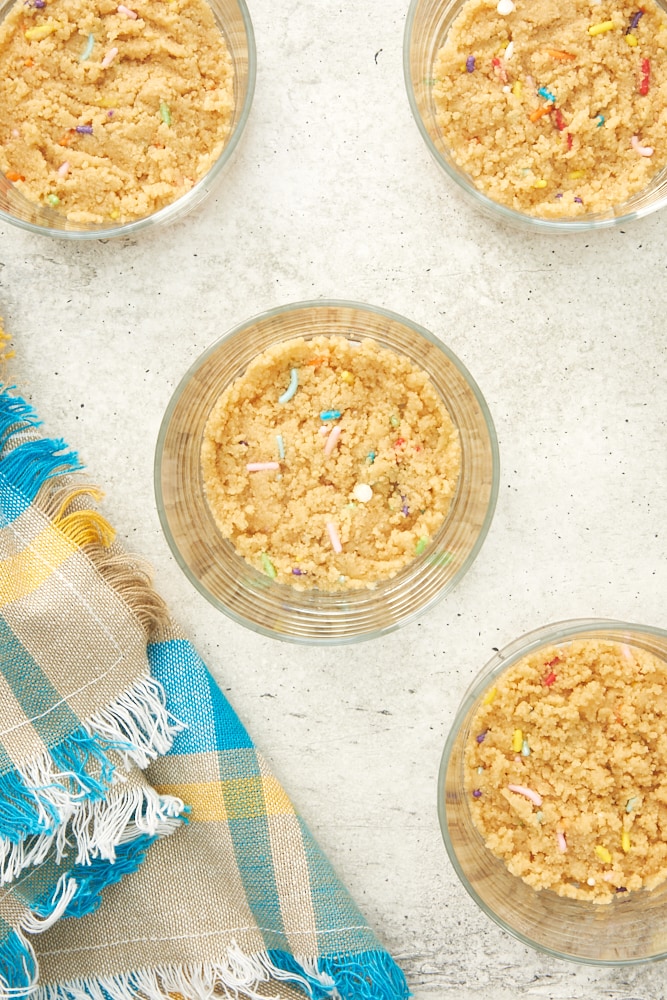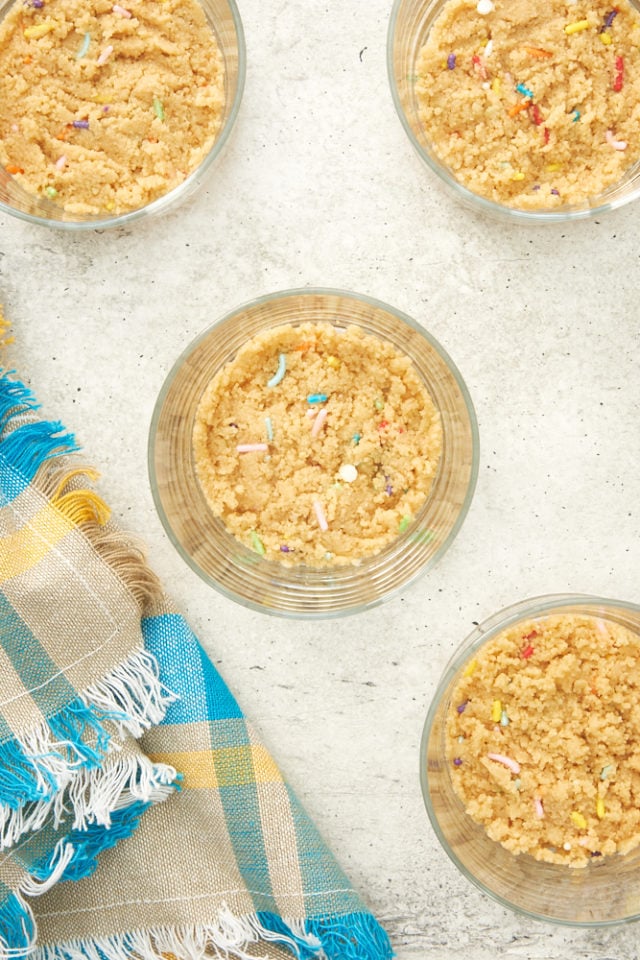 Tips for Success
Use room-temperature cream cheese. You'll get a smoother cheesecake with no lumps. Depending on the temperature of your kitchen, leave the cream cheese on the kitchen counter for 30 minutes to an hour.
Have fun with sprinkles! Change your colors and shapes for the occasion.
Change up the crust. Most any crispy cookie will work for the crust. I like Golden Oreos or Vanilla Wafers for these, but use your favorite variety to suit them to your tastes. For more about making cookie crumb crusts, see How to Make a Cookie Crumb Crust.
Chill the cheesecakes for a firmer texture. While you can serve these as soon as you make them, a little refrigerator time will make the filling a bit firmer.
Make ahead if you like. These cheesecakes will keep for a few days tightly covered in the refrigerator. If you want to make these in advance, you'll get the best results with making the whipped cream the day you're serving them. Add the whipped cream and that last pinch of sprinkles when you're ready to serve.
This simple recipe makes just four generous servings. You can, of course, make more if you want to go with smaller servings. It will also scale fairly well for more servings if your celebration has a few more guests.
I just adore these Celebration No-Bake Cheesecakes! They're perfectly flavorful and fun! I hope you'll enjoy this small batch recipe for celebrating great moments big and small.
For a similar baked version, try Mini Funfetti Cheesecakes!
More No-Bake Cheesecake Recipes