December 7, 2011
Hazelnut Cream Cheese Brownies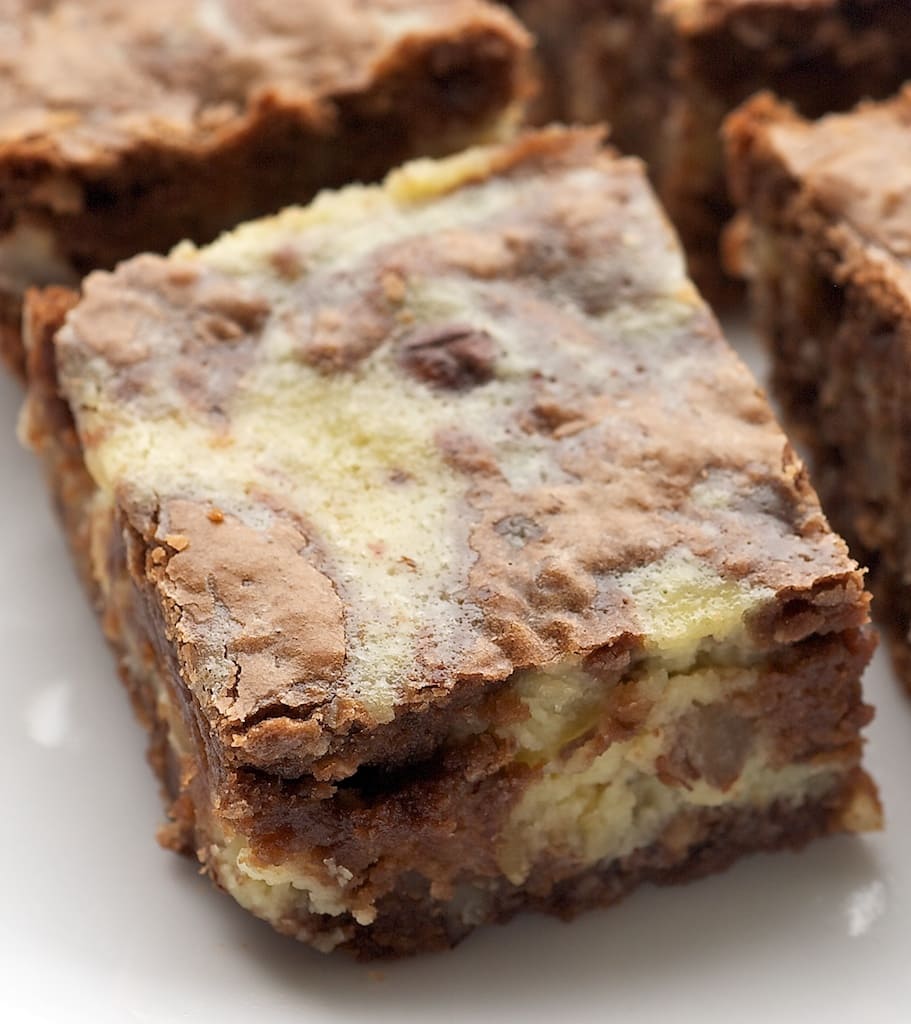 I'll just assume that title alone got your attention. Not much could be better than than chocolate, hazelnuts, and cream cheese. The only thing wrong with these brownies is that I didn't make them sooner.

You may remember that I made the famous Fat Witch brownies last year after I received a copy of Fat Witch Brownies. I bookmarked this recipe then, and I've been wanting to make these for just over a year. A year! In my defense, I do live dangerously close to Fat Witch in Chelsea Market. I've certainly eaten my share of their brownies in the last year.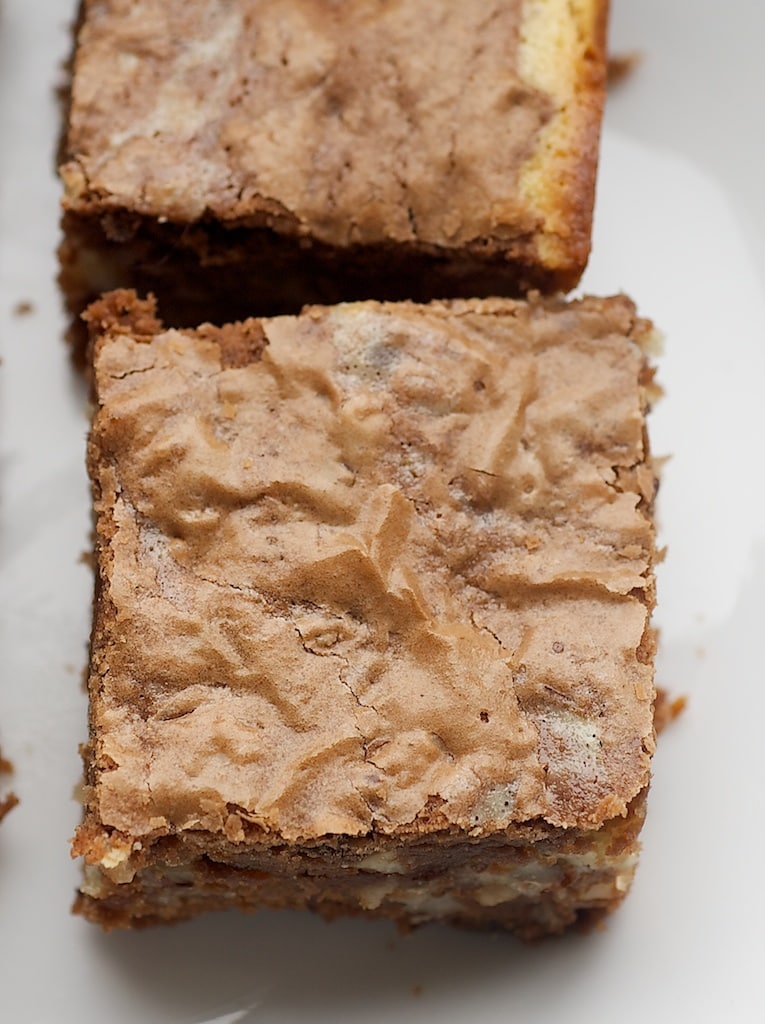 My friends, I can assure you that these were well worth the wait. These are wonderfully dense brownies laden with hazelnuts. While there isn't an abundance of cream cheese filling, there's just enough to give them a little extra burst of awesomeness. Just do yourself a favor, and don't wait as long as I did to make these.
Hazelnut Cream Cheese Brownies
Prep Time:25 minutes
Cook Time:33 minutes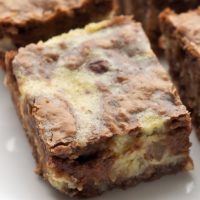 Ingredients:
For the filling:
3 ounces cream cheese, softened
1/4 cup granulated sugar
1 large egg
2 teaspoons lemon juice
1/2 teaspoon vanilla extract
1/4 cup finely chopped hazelnuts
For the brownies:
1/2 cup bittersweet chocolate chips
5 tablespoons unsalted butter
1 cup all-purpose flour
1/4 teaspoon salt
3/4 cup granulated sugar
2 large eggs
1 teaspoon vanilla extract
3/4 cup coarsely chopped hazelnuts
Directions:
To make the filling:
In a medium bowl, beat cream cheese and sugar until smooth. Add egg, lemon juice, and vanilla extract, beating until well-blended. Stir in hazelnuts.
Cover bowl and refrigerate.
To make the brownies:
Grease and flour a 9-inch square baking pan. Set aside.
Melt chocolate and butter in a small saucepan over low heat, stirring frequently. Remove from heat to cool.
Combine flour and salt. Set aside.
Beat sugar, eggs, and vanilla until smooth. Add cooled chocolate mixture. Beat until well-combined. Gradually add flour mixture, mixing just until combined. Stir in hazelnuts.
Spread half of the brownie batter into prepared pan, just covering the bottom. Spread chilled filling over brownie batter. Refrigerate for 10 minutes.
Preheat oven to 350°.
Spread remaining brownie batter on top of the filling. (Warning: This is far easier said than done.) Swirl the layers by inserting a butter knife into the pan and lifting straight up. Repeat in a pattern or randomly over surface of brownies.
Bake 30-33 minutes, or until a wooden pick inserted in the center comes out clean or with dry crumbs. Cool in pan on wire rack for 1 hour. Cut brownies just before serving.
Brownies should be covered and stored in the refrigerator.