September 30, 2010
Fat Witch Brownies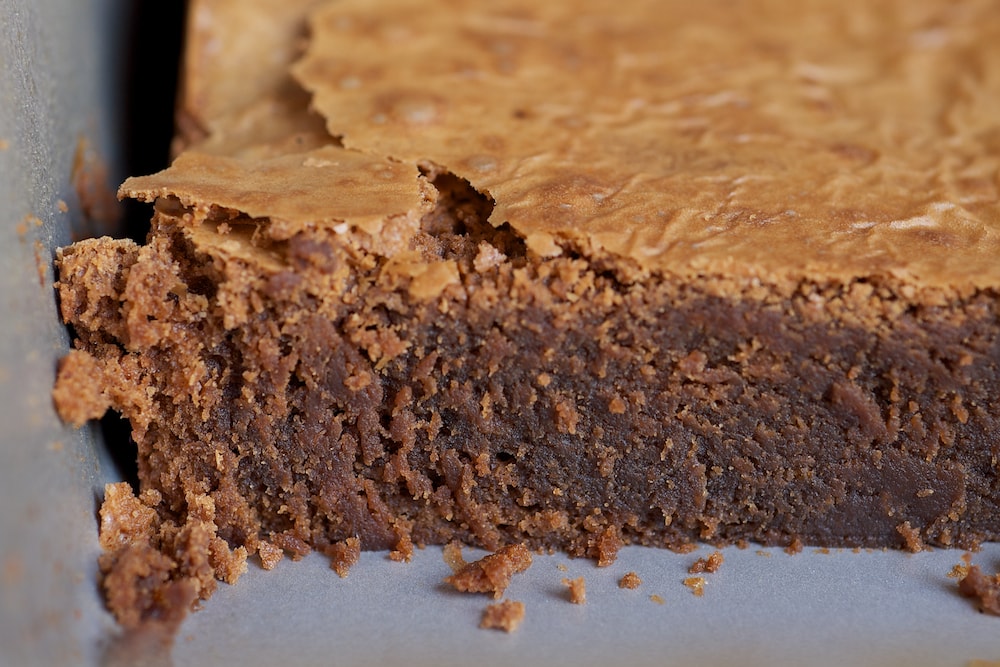 Inside the famed Chelsea Market, is a little shop called Fat Witch Bakery. I first sampled their famous brownies a few years back during a visit to New York. Like so many before and after me, I was quite pleased.
Recently, the good folks behind Fat Witch published a cookbook that I was lucky enough to preview. On first glance, I found many recipes I want to try (hazelnut cream cheese brownies?!? yes, please!). Ultimately, I figured that I should start with what most think they do best – brownies.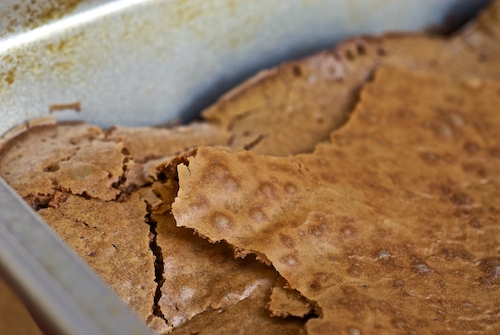 The recipe notes suggest the addition of 1/2 cup of nuts, chocolate chips, or peanut butter chips, but I opted for the straightforward approach. These brownies are a bit different than most I've made. They are light in both texture and flavor. Eating one is a gentle yet pure chocolate experience. These might be the brownie of choice for those that aren't fond of strong flavors.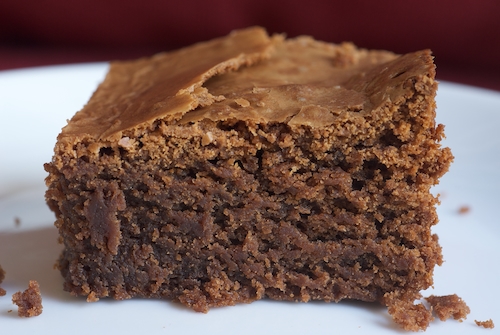 If you like BoB on facebook, keep an eye on that page for information about getting your own copy of Fat Witch Brownies. If you're not a fan yet, head on over and click that like button!
Fat Witch Brownies
Yield: 12-16 brownies
Prep Time:20 minutes
Cook Time:33 minutes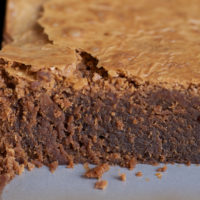 Ingredients:
14 tablespoons unsalted butter
1/2 cup + 2 tablespoons bittersweet chocolate chips
1 & 1/4 cups granulated sugar
4 large eggs
1 teaspoon vanilla extract
1/2 cup + 2 tablespoons all-purpose flour
pinch of salt
Directions:
Preheat oven to 350°. Grease a 9″x 9″ baking pan with butter. Dust with flour, tapping out the excess.
Melt butter and chocolate in a saucepan over low heat (or in the microwave), stirring frequently. Set aside.
Beat sugar, eggs, and vanilla. Add cooled chocolate mixture and mix until well blended.
Sift together flour and salt. Add to chocolate mixture, mixing gently until well combined.
Spread batter evenly in prepared pan. Bake 30-33 minutes, or until a toothpick inserted in the center comes out with only dry crumbs. Cool on rack for 1 hour before cutting into bars.