July 30, 2011
Chocolate-Butterscotch-Oatmeal Chippers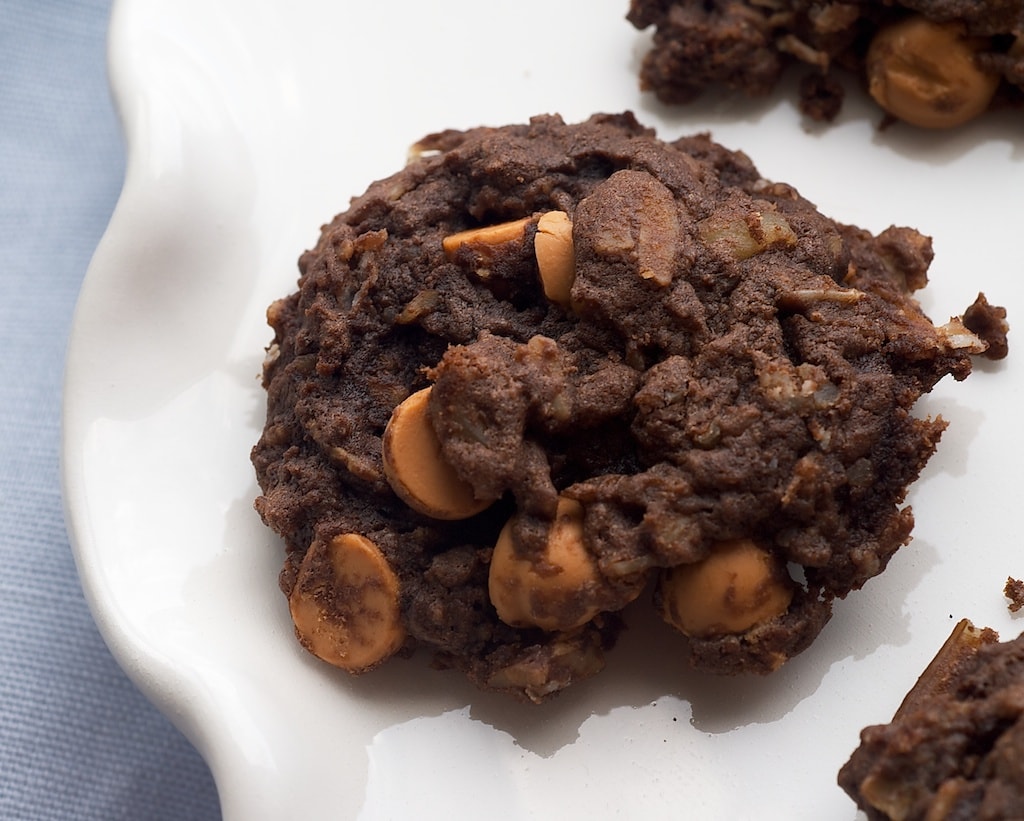 For these cookies, I found my inspiration on a bag of Guittard's butterscotch chips, which are one of my favorite baking ingredients. I was lured in by the added appeal of chocolate and a simple recipe. And Quinn's enthusiasm about having some homemade baked goods, which have been few and far between of late.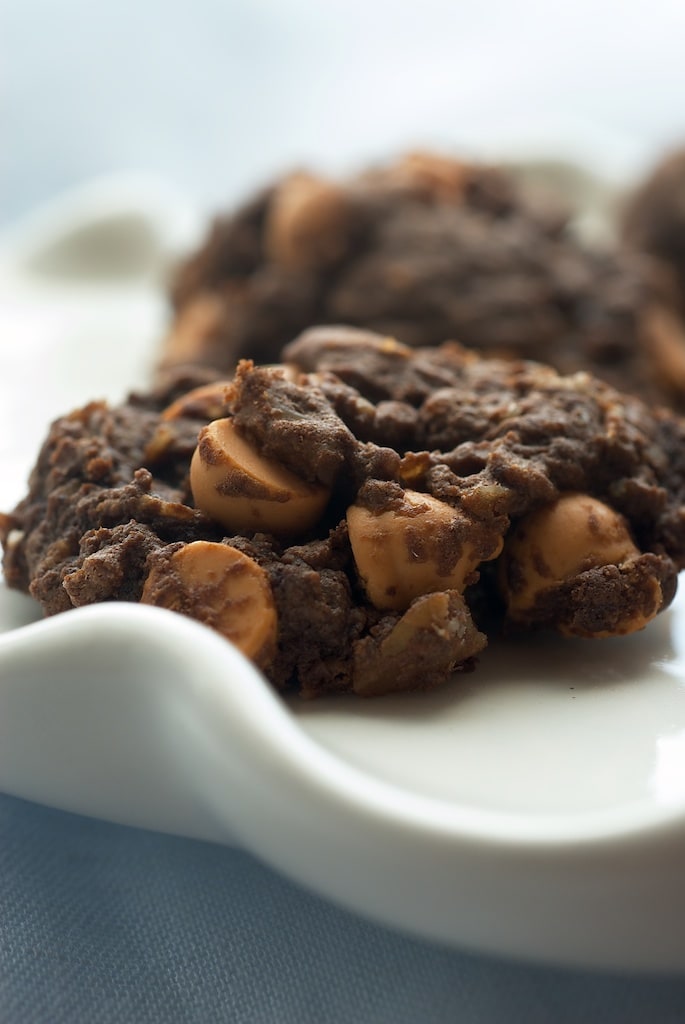 We are big fans of these cookies. I also used Guittard chocolate chips, which are another pantry staple for me. The combination of chocolate, butterscotch, oats, and pecans was rich without being overwhelming. As much as I like these with the butterscotch chips, though, I do think they would also be outstanding with peanut butter chips.
If you have the patience and will-power, these were better the day after baking them. I know I don't always heed that kind of advice, so I certainly won't fault anyone for diving right in shortly after they come out of the oven.
Chocolate-Butterscotch-Oatmeal Chippers
Yield: about 4 dozen cookies
Prep Time:20 minutes
Cook Time:9 minutes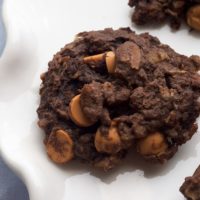 Ingredients:
2 cups semisweet chocolate chips
3/4 cup all-purpose flour
3/4 teaspoon baking soda
1/4 teaspoon salt
1 & 1/4 cups quick-cooking rolled oats
1/4 cup canola oil
1/4 cup firmly packed brown sugar
2 large eggs
2 tablespoons milk
1 teaspoon vanilla extract
1 cup chopped pecans
1 cup butterscotch chips
Directions:
Preheat oven to 350°. Grease or line baking sheets.
Melt semisweet chips in a double boiler or in the microwave. Set aside to cool.
Combine flour, baking soda, salt, and oats in a medium bowl. Set aside.
In a large bowl, mix oil, brown sugar, eggs, milk, and vanilla using an electric mixer. Mix in melted chocolate. Gradually add dry ingredients until combined. Stir in pecans and butterscotch chips.
Form dough into rounded teaspoons. Place cookies 2 inches apart on baking sheet. Bake 7-9 minutes. The centers will still be soft but will harden as they cool. Cool on baking sheets 3-4 minutes. Then, move to cooling racks to cool completely.