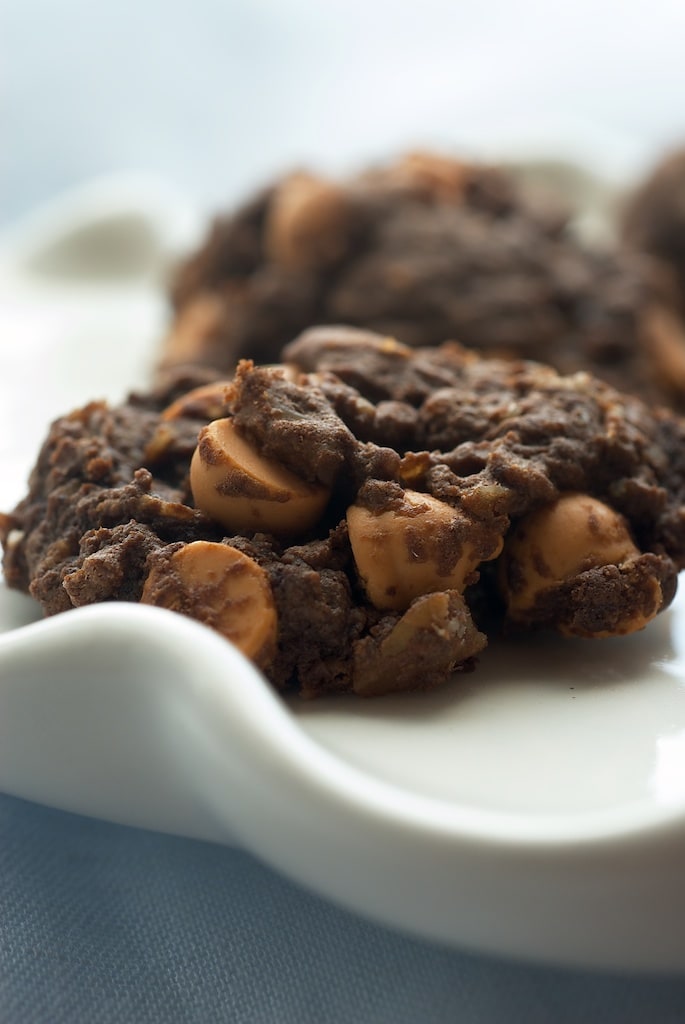 For these cookies, I found my inspiration on a bag of Guittard's butterscotch chips, which are one of my favorite baking ingredients. I was lured in by the added appeal of chocolate and a simple recipe. And Quinn's enthusiasm about having some homemade baked goods, which have been few and far between of late.
We are big fans of these cookies. I also used Guittard chocolate chips, which are another pantry staple for me. The combination of chocolate, butterscotch, oats, and pecans was rich without being overwhelming. As much as I like these with the butterscotch chips, though, I do think they would also be outstanding with peanut butter chips.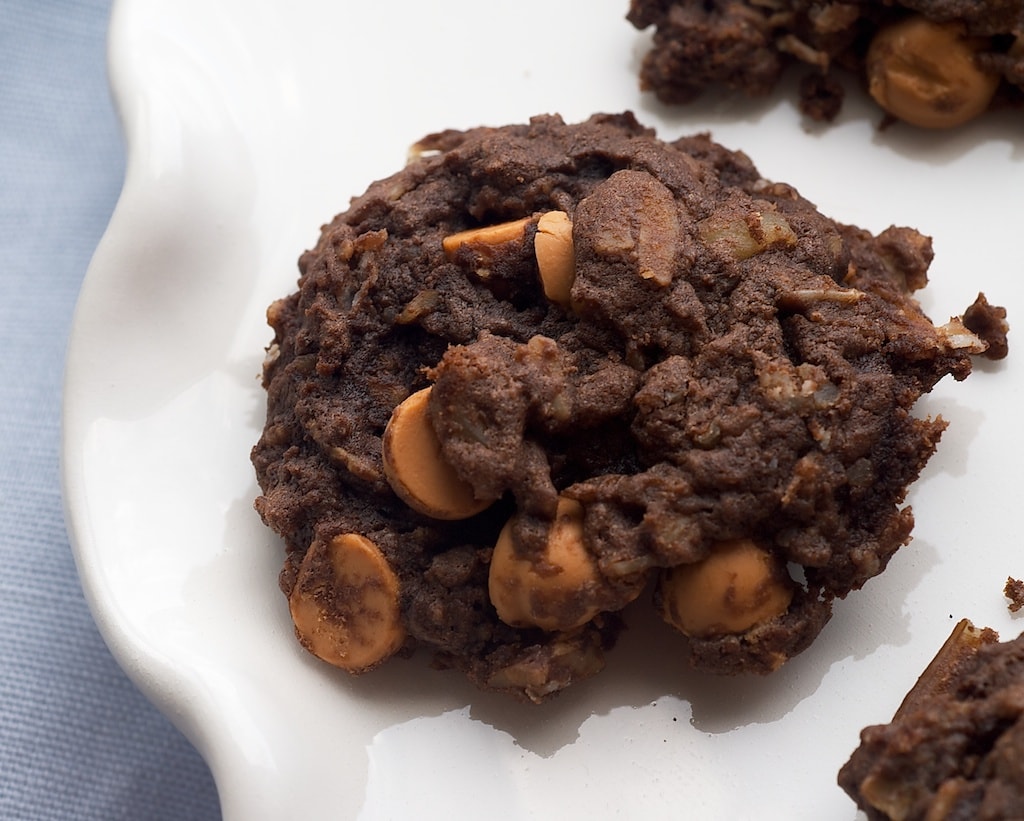 If you have the patience and will-power, these were better the day after baking them. I know I don't always heed that kind of advice, so I certainly won't fault anyone for diving right in shortly after they come out of the oven.