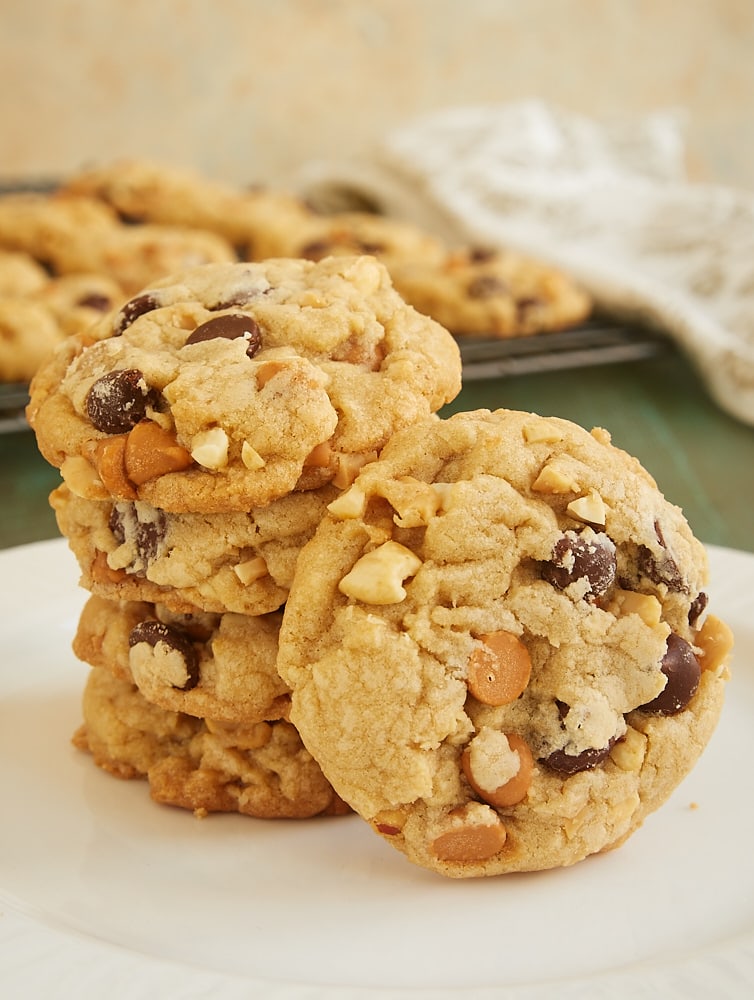 Recently, we had quite a snow day here. Several inches of snow and harsh winds meant that we stuck close to home all day. Those kinds of days are perfect for a little baking project. I love snowy weather, and it's made even better with some homemade treats.
Making use of the ingredients in my kitchen yielded these Butterscotch Peanut Chocolate Chip Cookies, which are a fantastic twist on traditional chocolate chip cookies. The sweetness of the butterscotch and the crunchiness of the peanuts are perfect companions to the always welcomed chocolate chips.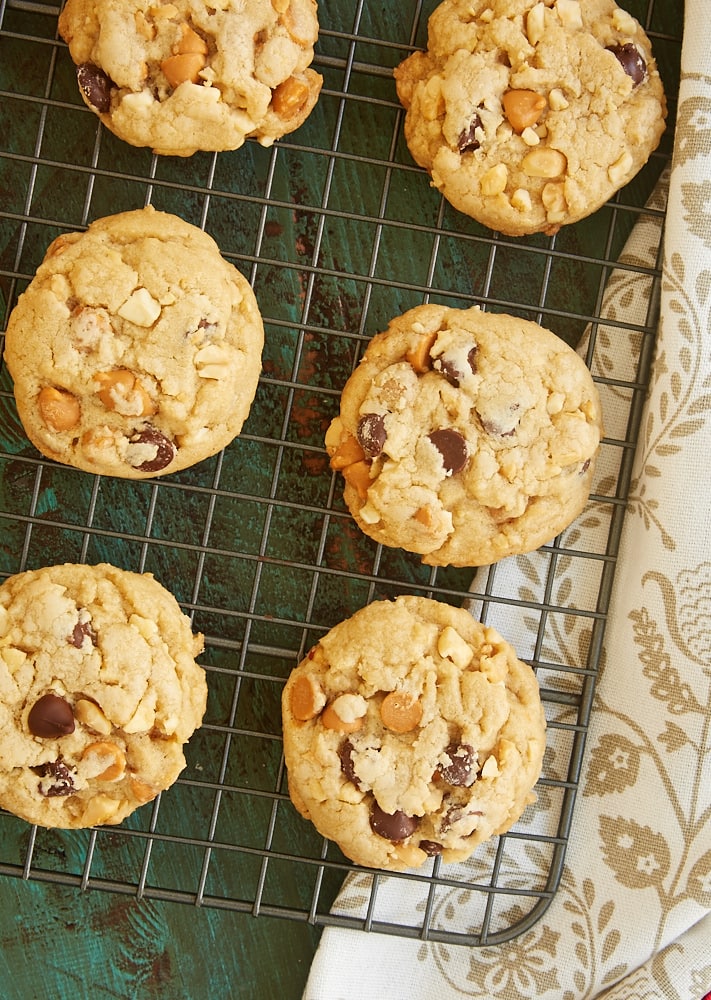 I'm usually a bit hesitant to share recipes that use butterscotch chips for one really big reason. Not all butterscotch chips are created equally. Sure, that's true of pretty much everything, but I seem find more disparity among butterscotch chips. Maybe that's just me, but I encourage you to find a brand that tastes good to you. (Personally, I like Guittard.)
Of course, you can always substitute another flavor for the butterscotch chips. How about peanut butter chips, caramel bits, or more chocolate? These cookies are infinitely adaptable to your tastes or to what you have on-hand.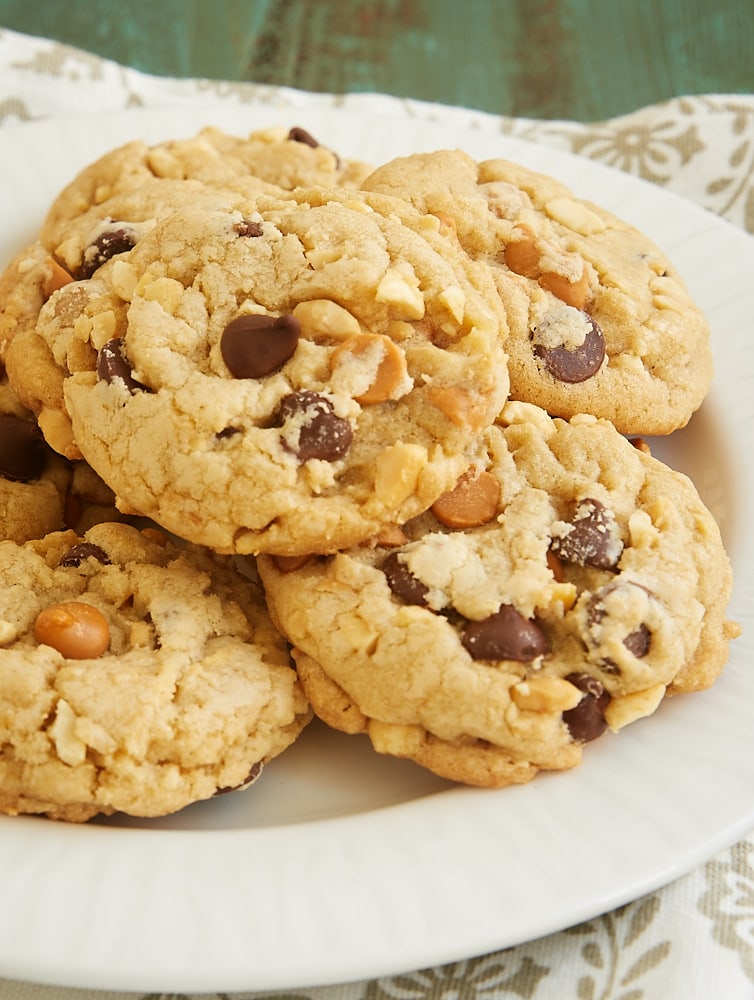 Don't wait for a snow day to bake a batch of these tasty cookies. Take any excuse you can! What better way to turn any old day into a special one than with a batch of homemade cookies?
And, don't forget that you can freeze the cookie dough for later so that you can enjoy freshly baked cookies any time!
Find more cookie recipes in the Recipe Index.