Salted Butterscotch Blondies combine sweet butterscotch with a little salty bite. Sweet and salty delciousness!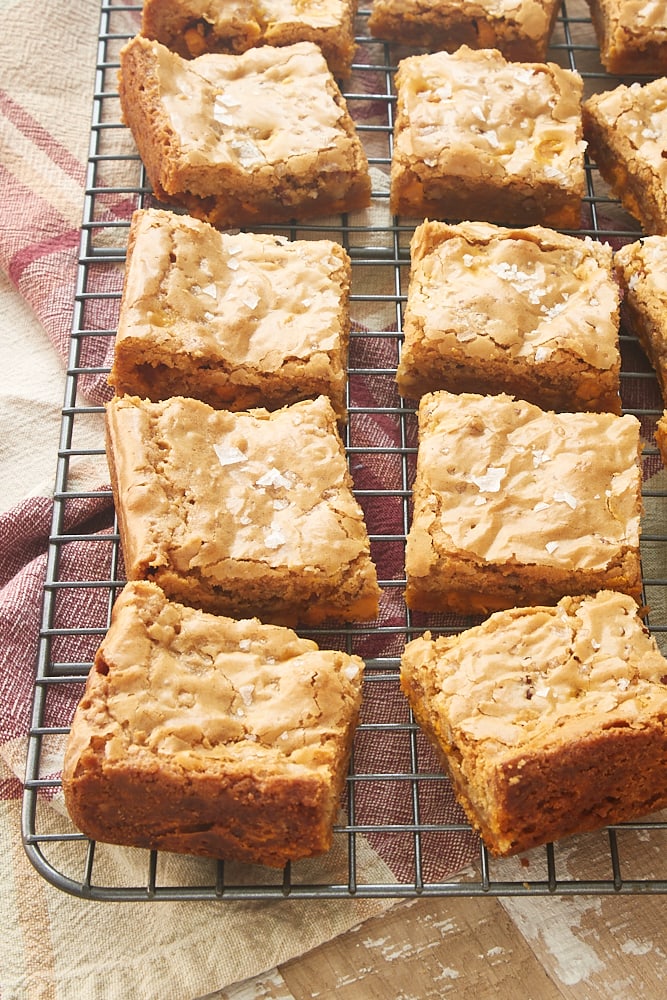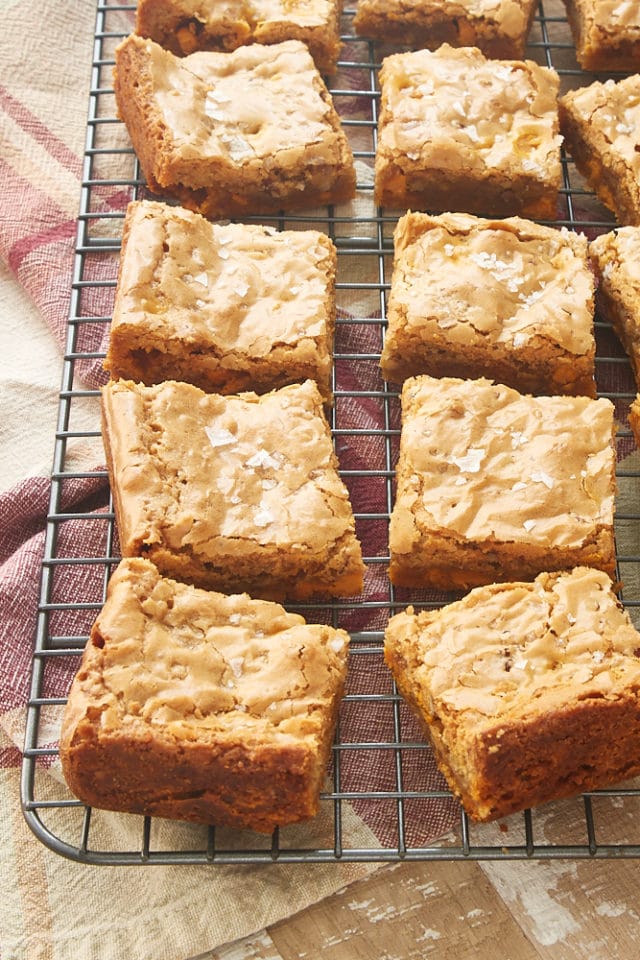 Salted Butterscotch Blondies
Butterscotch is such an underrated flavor. It's certainly one of my favorites, and it really shines in these fantastic Salted Butterscotch Blondies!
These bars are soft yet dense with big butterscotch flavor. They're made with plenty of brown sugar to maximize that butterscotch goodness. Seriously, just the smell of these alone is enough to get my mouth watering!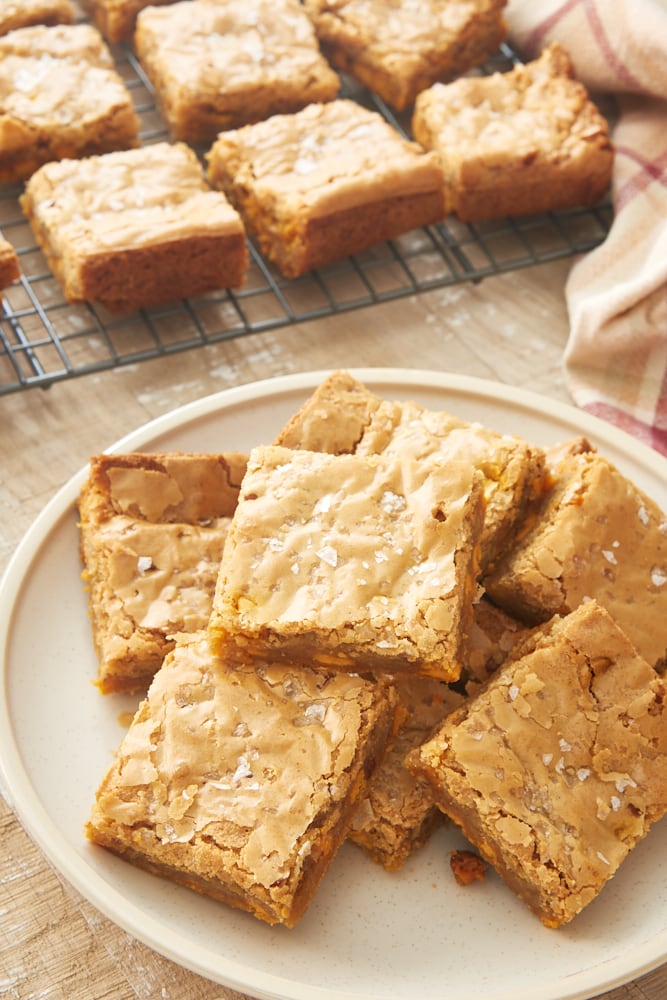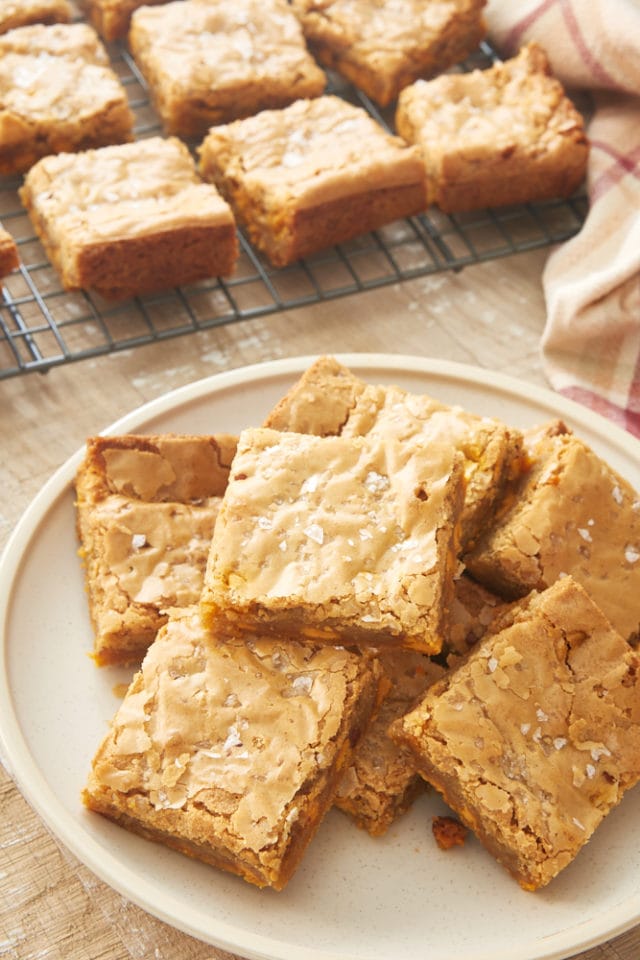 On top of all that amazing sweet flavor is a bit of coarse salt. Those few pinches of coarse salt on top add a salty bite to offset the sweetness of the bars. That sweet and salty combination is just so good!
I like to add some chopped nuts to these bars for some crunch and to complement the sweetness. You can, of course, omit the nuts if you like. In fact, you can add more butterscotch chips if you just can't get enough!
Tips for Success
Measure accurately. Use a kitchen scale if possible. Otherwise, use the spoon and sweep method, and take care to make good measurements.
Use good quality butterscotch chips. Not all butterscotch chips are created equally. Find one that tastes good to you and holds up well to baking. (I like Guittard.)
Don't over-bake. Too much oven time can mean tough, dry blondies. The bars should be golden brown, and a pick inserted into the center should come out clean.
You can skip the salt. If you're not a big fan of sweet and salty, just skip that step. You'll still get some really tasty blondies!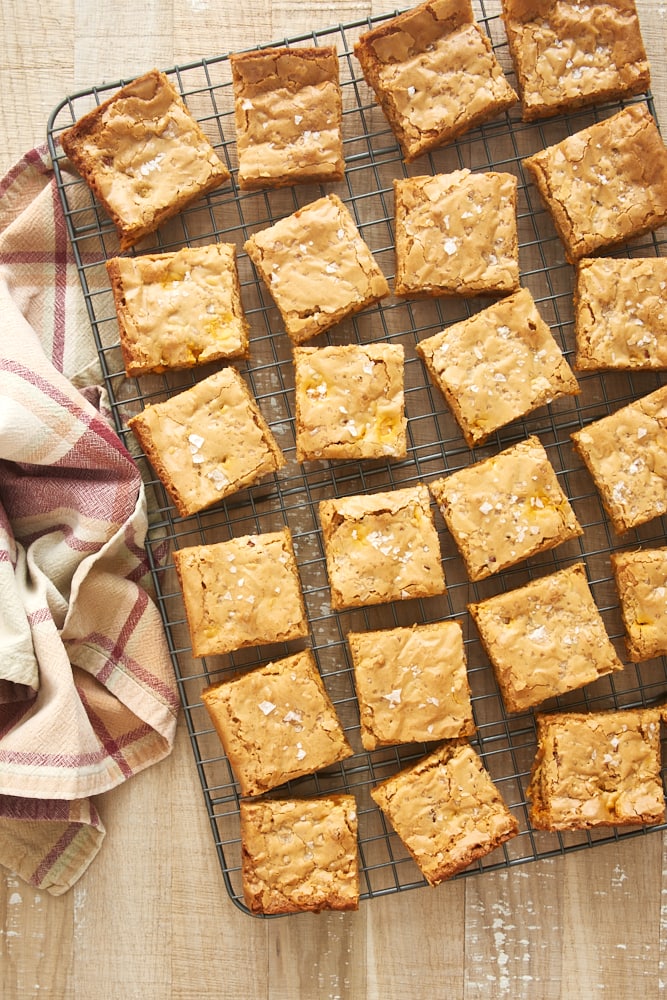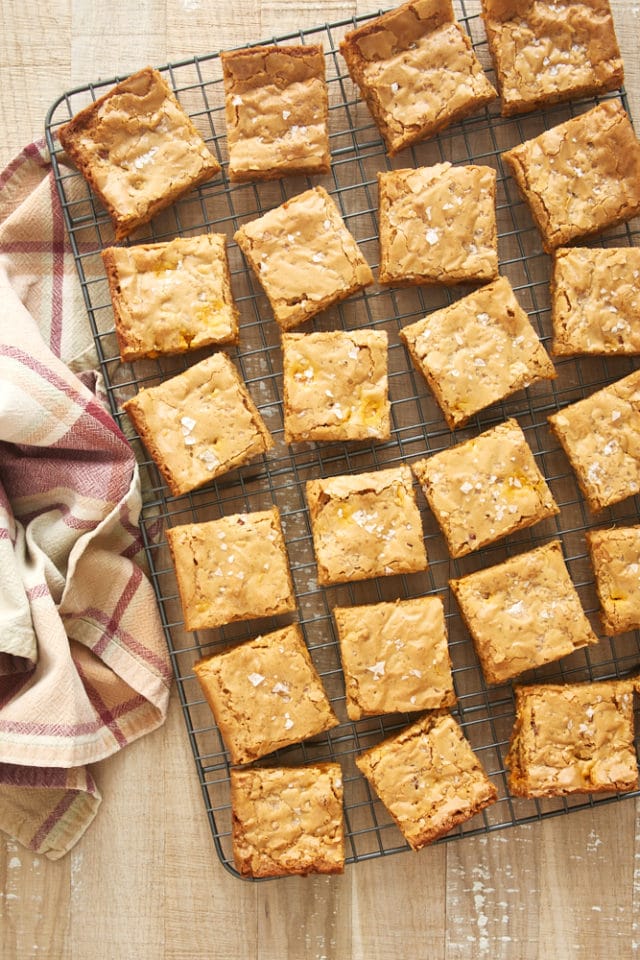 These Salted Butterscotch Blondies have a lot going for them. They're quick and easy to make, which is always a selling point in my book. Plus, they're an absolute pleasure to eat. All that butterscotch deliciousness and that extra salty bite! Irresistible!
Video Tutorial: Salted Butterscotch Blondies
More Butterscotch Bars