August 17, 2011
Black Bottom Cookie Bars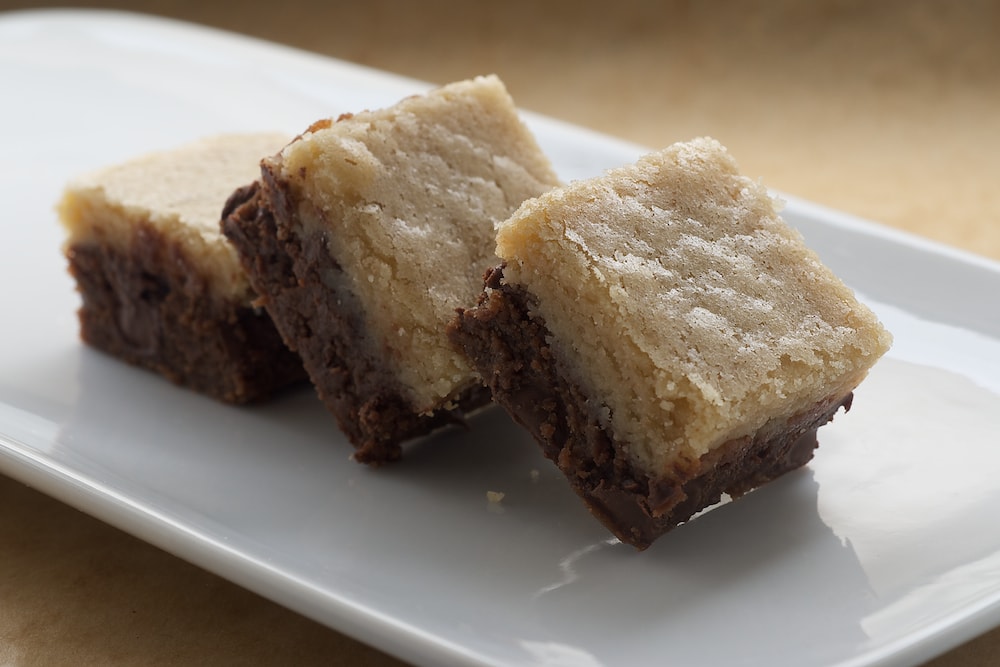 Having lived in the South all of my life until last year, summer has always meant unbearable heat and a few months of staying inside as much as possible. I won't say that it doesn't get plenty hot here in New York. It certainly does. Thankfully, though, it's not quite as long-lived as all of the other summers I've known. As I write this in mid-August, it's already feeling a little bit like fall outside.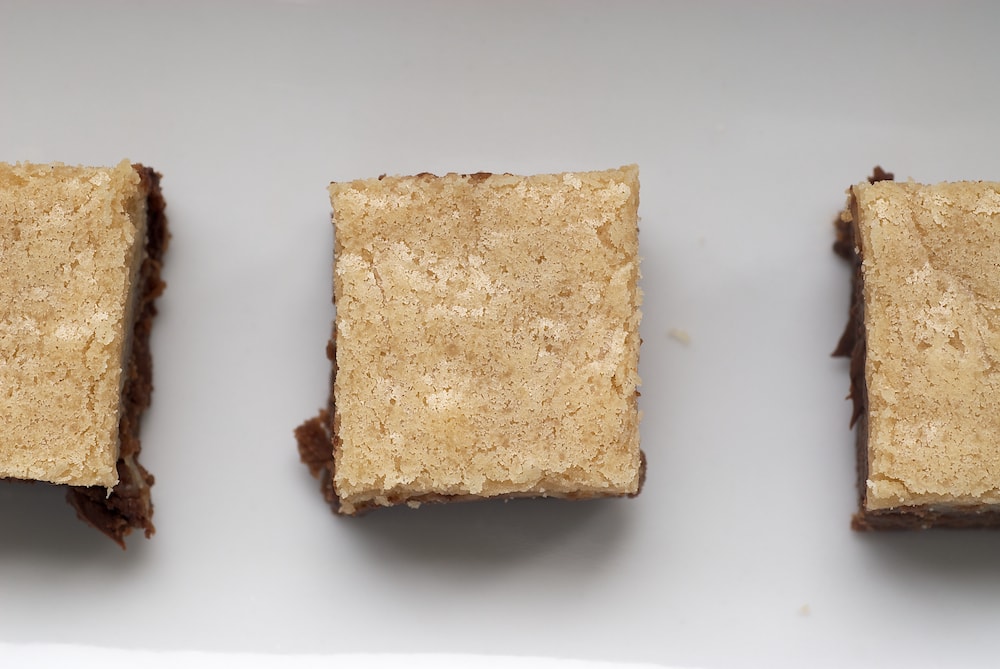 A few weeks ago, the good folks over at Everyday Food were kind enough to send me a copy of their special summer issue. With my brand new summer attitude, I delved in and found several recipes to add to my seemingly insurmountable "to-try" pile.
These cookie bars called to me. They were practically begging to be made. So, make them I did. And a wise decision that was.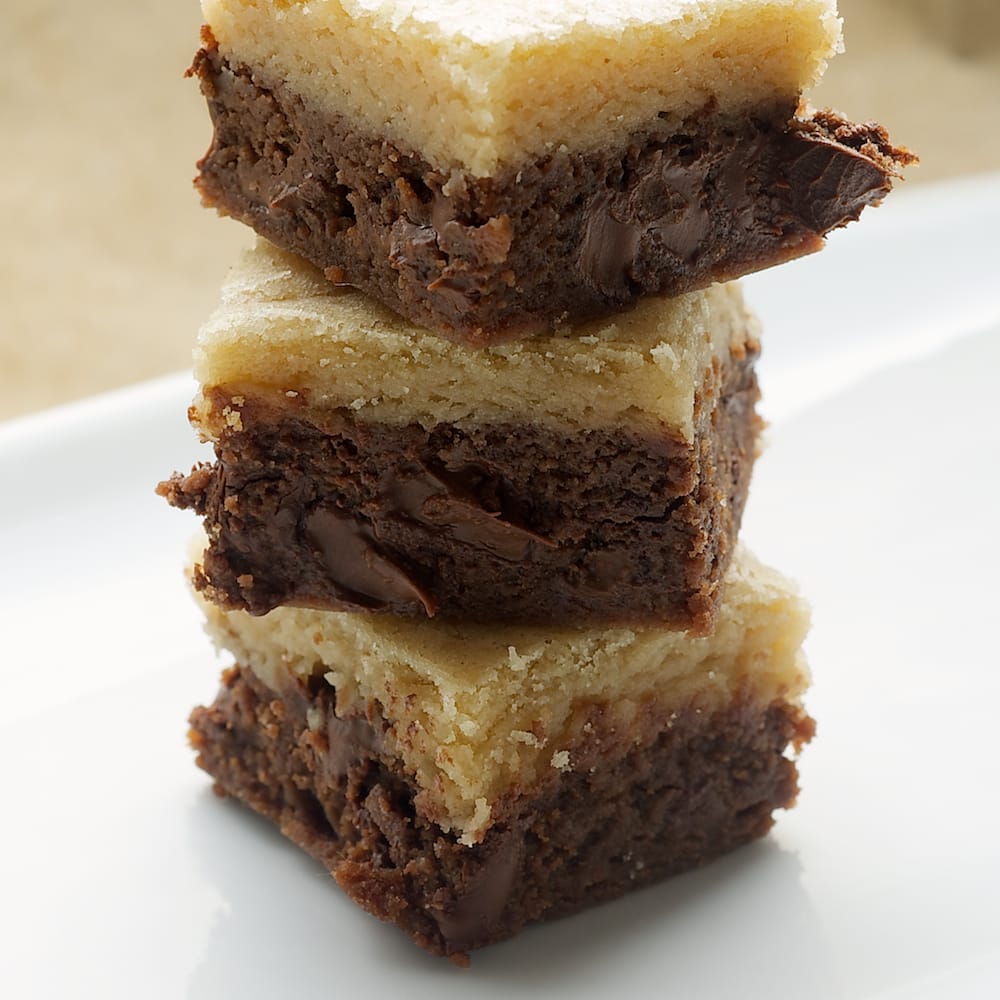 Imagine, if you will, a bar with a rich, chocolate-y bottom layer. There's no cream cheese involved in the top layer, but the taste and texture are reminiscent of cheesecake. I can only describe it as the cousin that cheesecake actually likes. The total package is a soft, chewy, delicious treat not just for summer. This kind of goodness works in any season in my kitchen.
Black Bottom Cookie Bars
Prep Time: 20 minutes
Cook Time: 30 minutes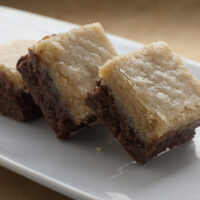 Ingredients:
1 cup unsalted butter, melted (plus more for baking dish)
1 cup packed light brown sugar
1/2 cup granulated sugar
2 large eggs, lightly beaten
1 & 1/2 teaspoons vanilla extract
2 cups all-purpose flour
1/2 teaspoon fine salt
1/4 cup unsweetened cocoa powder
1 & 1/4 cups semisweet chocolate chips
Directions:
Preheat oven to 350°. Lightly butter an 8-inch square baking pan. Line with parchment, leaving about a 2-inch overhang on two sides. Lightly butter parchment.
Whisk together butter and both sugars in a large bowl. Whisk in eggs and vanilla. Gradually add flour and salt, mixing just until moistened.
Divide batter in half, and transfer one half to a separate bowl. Stir in cocoa powder and chocolate chips until combined.
Place chocolate batter in baking pan. Spread evenly and smooth top. Spread plain batter on top of chocolate batter. Smooth top.
Bake 25-30 minutes, or until top is golden brown and a toothpick inserted in the center comes out clean. Cool completely in pan on wire rack.