May 4, 2008
Butterscotch Cream Cheese Swirl Bars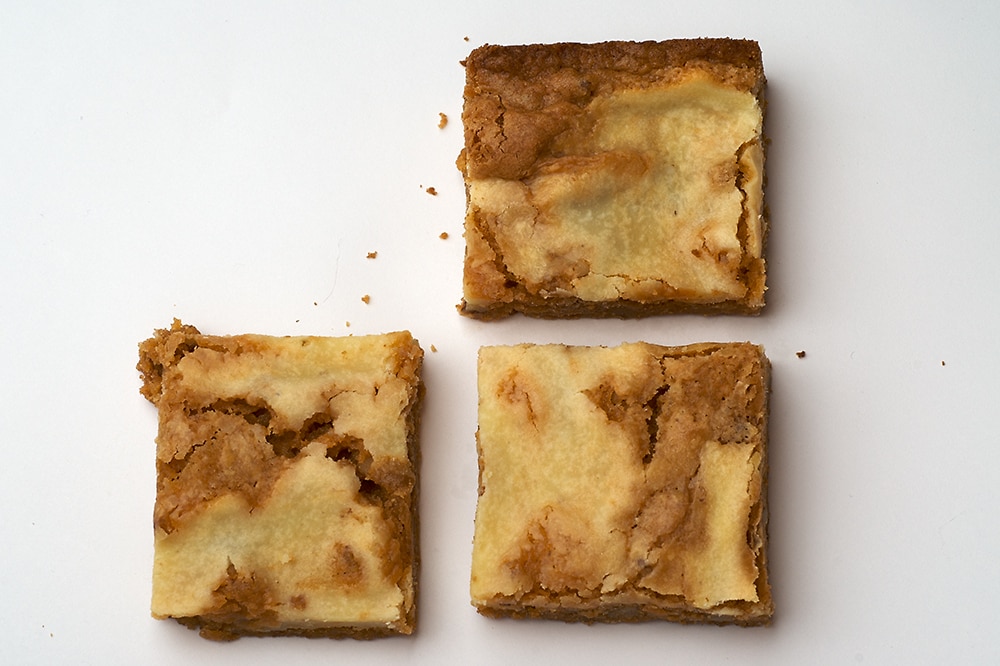 Last time we visited New York, we happened upon Magnolia Bakery. Unfortunately, we opted not to eat any of those amazing sweet treats because we were about an hour away from our dinner reservations. I was not strong enough, however, to walk by without even going inside. It was seriously one of the best smelling places I've ever experienced.
I do intend to partake of the famous baked goods from Magnolia one of these days. In the meantime, I continue to enjoy baking from The Magnolia Bakery Cookbook. This book has so many great-looking recipes that it's truly difficult to pick one.

I settled on these bars because I was intrigued by the combination of butterscotch and cream cheese. Although these are actually called brownies in the book, I couldn't bring myself to call them that without any chocolate present. So, I am taking the liberty of renaming them for my purposes.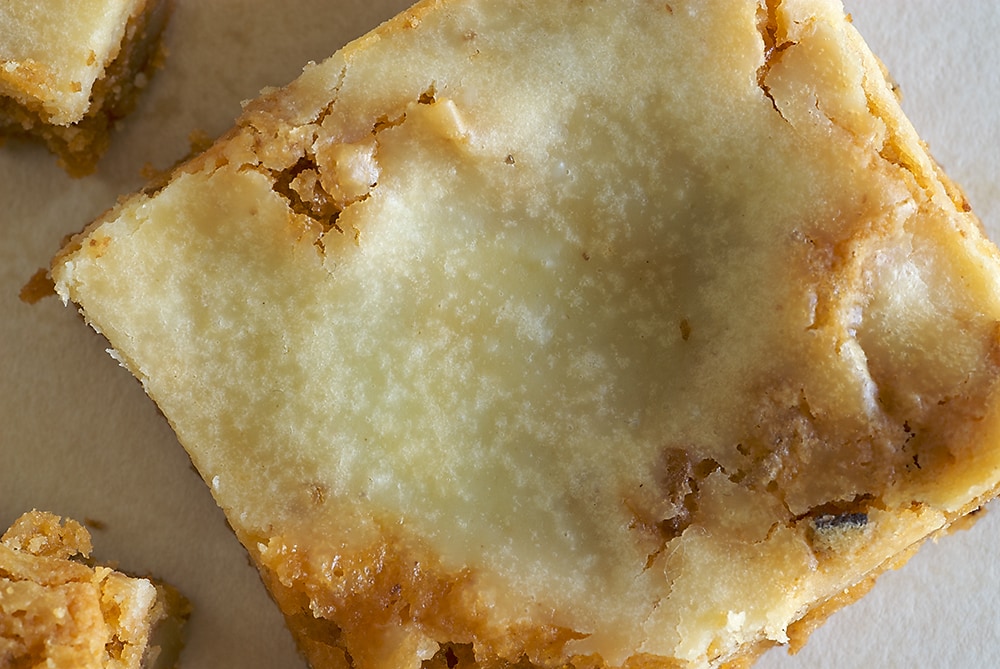 I'm not usually much of a butterscotch fan when it is the primary flavor, but the cream cheese aspect serves to offset its taste. The two flavors work surprisingly well together. I opted to used pecans instead of walnuts. Of all the various things you may see on BoB, walnuts are not likely to be among them. While I will eat them in some baked treats, they are not among the various nuts I keep on hand.
My only issue with these bars is not with the flavor but in their preparation. The swirling was not a simple task because of the thickness of the batter. I did half the recipe, so I suppose something could have been lost in translation.
Strangely enough, the flavor and texture of these bars is reminiscent of chess squares. The butterscotch is not a strong flavor at all. I really liked the flavor and crunch of the pecans. As for the cream cheese, well, I'm always a fan of that. For those of you looking for something a bit different, give these sweet bars a try.
Find more bar recipes in the Recipe Index!
This post contains affiliate links.