Butterscotch Cream Cheese Swirl Bars feature a wonderful flavor combination in a pretty, swirled bar!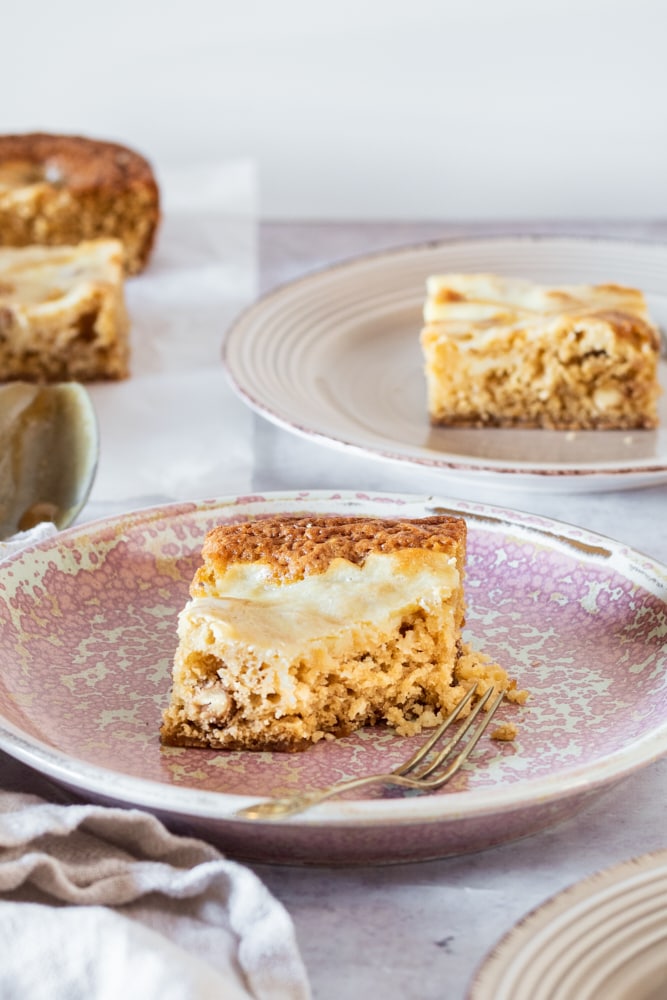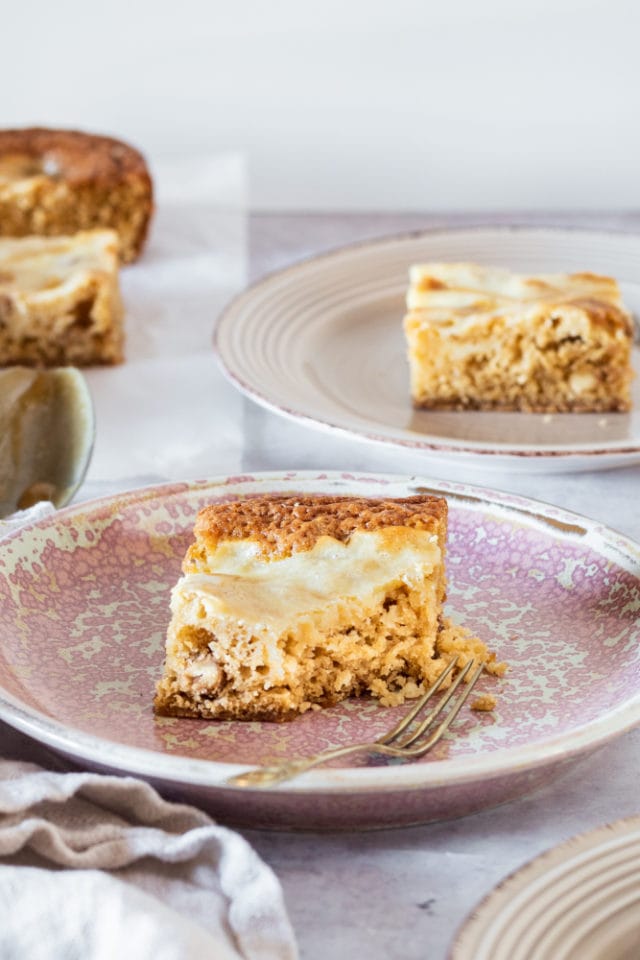 Butterscotch Cream Cheese Swirl Bars
One of my favorite things about New York is the multitude of bakeries. I love them all, from small neighborhood spots to more well-known places. In the latter category is Magnolia Bakery. The first time I visited there I thought it was one of the best smelling places I'd ever experienced.
These Butterscotch Cream Cheese Swirl Bars are one of my favorite recipes from their cookbooks. They combine two of my favorite flavors into one amazingly delicious dessert.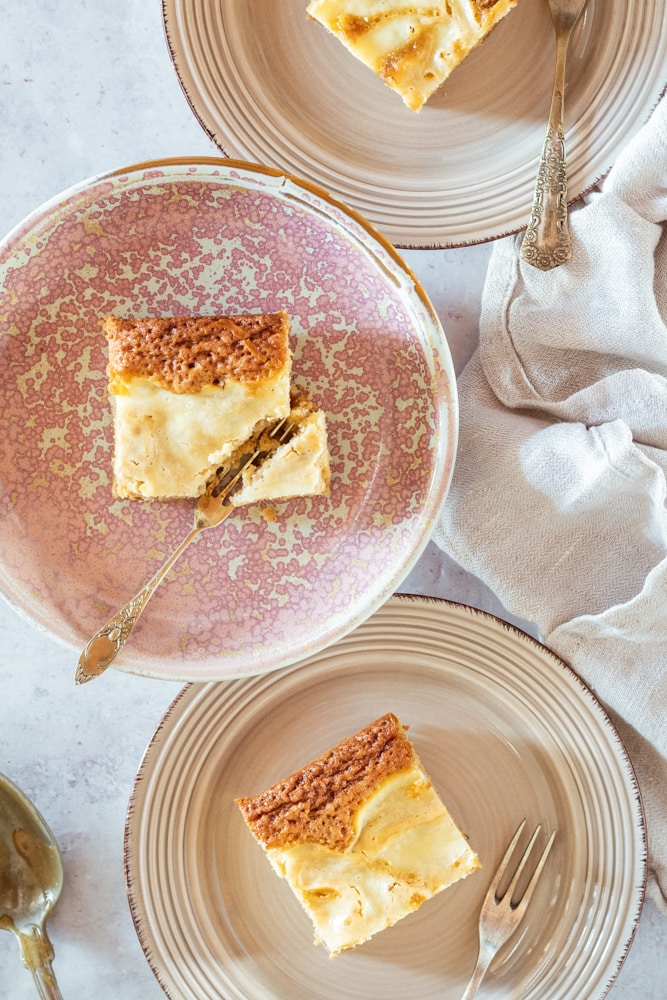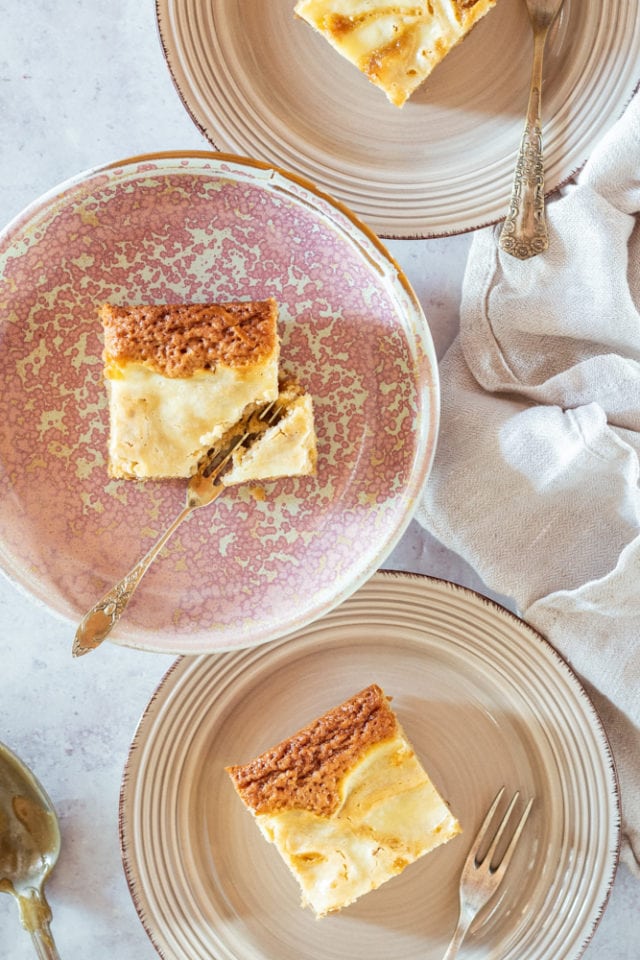 The butterscotch flavor is not exceptionally bold here. Mixing it with cream cheese and nuts balances out the flavor and creates a really great treat. If you've ever had Chess Squares, you'll probably think these are somewhat akin to them in flavor.
Tips for Success
Measure accurately. Use a kitchen scale to measure by weight if possible. Otherwise, use the spoon and sweep method for dry ingredients and sugar.
Use good quality butterscotch chips. You'll find a lot of disparity among different brands of butterscotch chips. If you don't already have a brand you like, then I can recommend Guittard.
Don't add the eggs too soon. Be sure to let the butterscotch mixture cool as directed before adding the eggs. If the mixture is too warm, the eggs can start cooking while you're mixing.
Use a thin knife or spatula for swirling. Either will work, but I often use a small offset spatula that's really thin. Using something thin will allow you to swirl without digging little trenches all through the batter.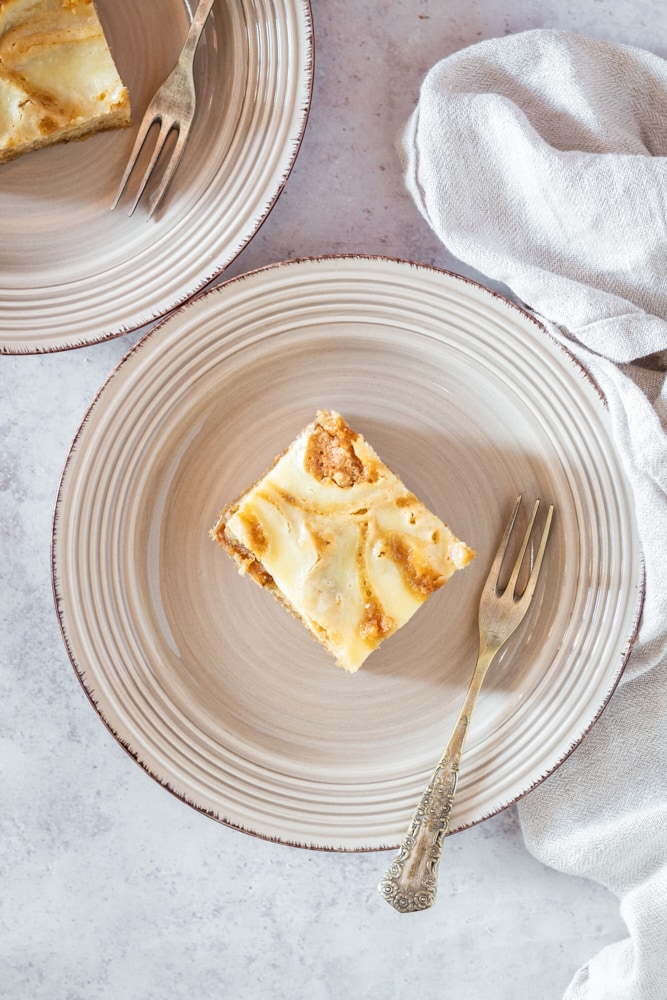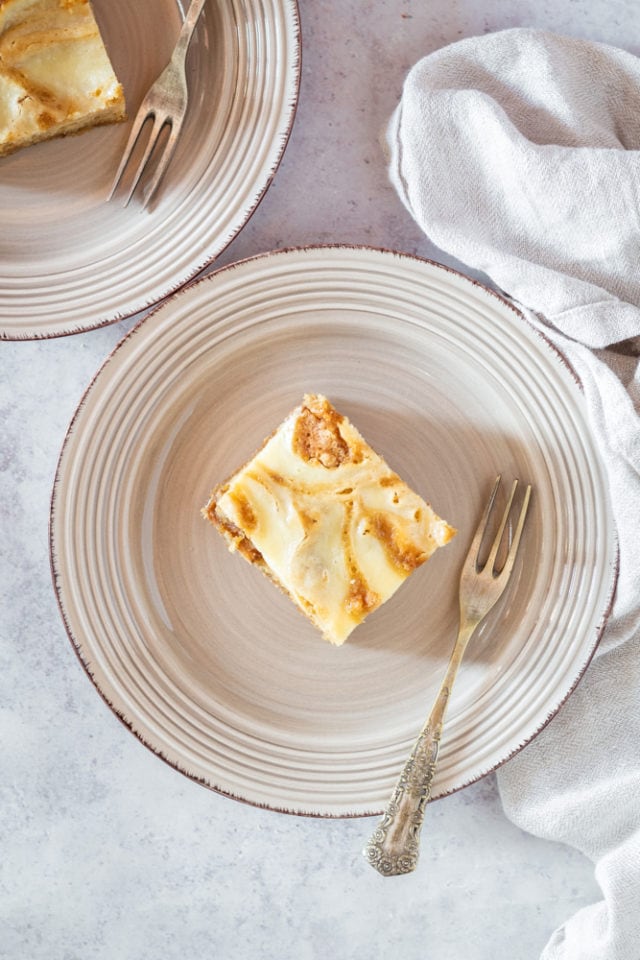 If the sound of sweet cream cheese and rich butterscotch all combined into a delicious bar sounds good, then these Butterscotch Cream Cheese Swirl Bars are for you! They're such a delicious departure from the usual blondies and cheesecake bars.
Find more bar recipes in the Recipe Index!