Butterscotch Cashew Bars are sweet, gooey, crunchy, and delicious! From the shortbread crust to the gooey filling to the cashews on top, there's so much to love here!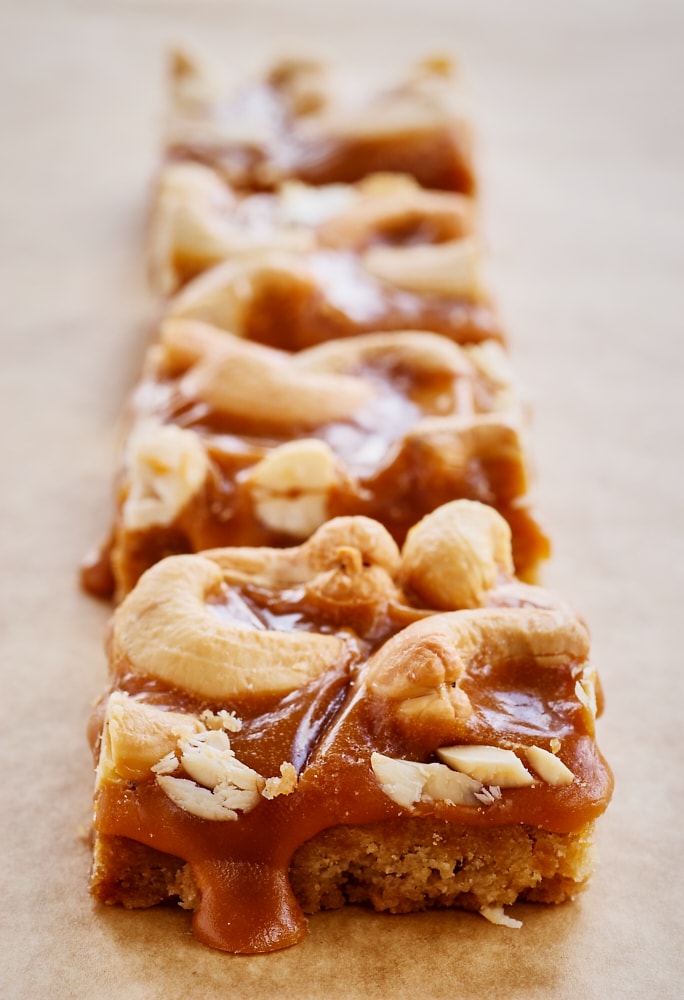 Cashews are woefully underused in baking. More often, you'll find plenty of recipes featuring almonds or pecans or walnuts. But cashews deserve the spotlight, too. And combine them with a gooey butterscotch filling, and you've got a real winner!
These bars start with a simple shortbread crust made of butter, brown sugar, salt, and flour. Shortbread crusts are one of my favorite base layers for bars. They add wonderful flavor without overwhelming the stars of the show. In this case, that buttery crust is just the thing to go along with the bolder flavors on top.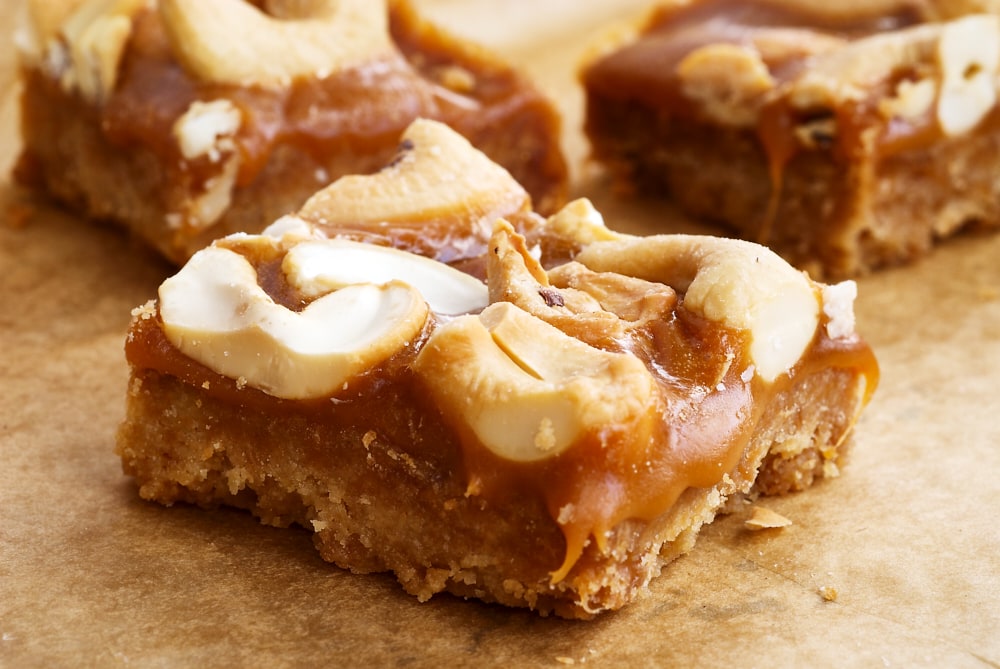 If I have any hesitation in making these bars, it's that butterscotch chips can sometimes leave something to be desired. After many years of baking, I can attest that not all butterscotch chips are created equally. My preferred brand is Guittard, but just use any brand that tastes good to you.
I know some of you will want to use a substitute for the corn syrup in these bars. There are several options you can try. Honey works well, but keep in mind that you'll get quite a bit of its flavor here. Agave nectar or golden syrup should work fairly well, too. Another alternative is to dissolve sugar in warm water. For this recipe, I'd try using 3/4 cup granulated sugar dissolved in about 3 tablespoons of warm water.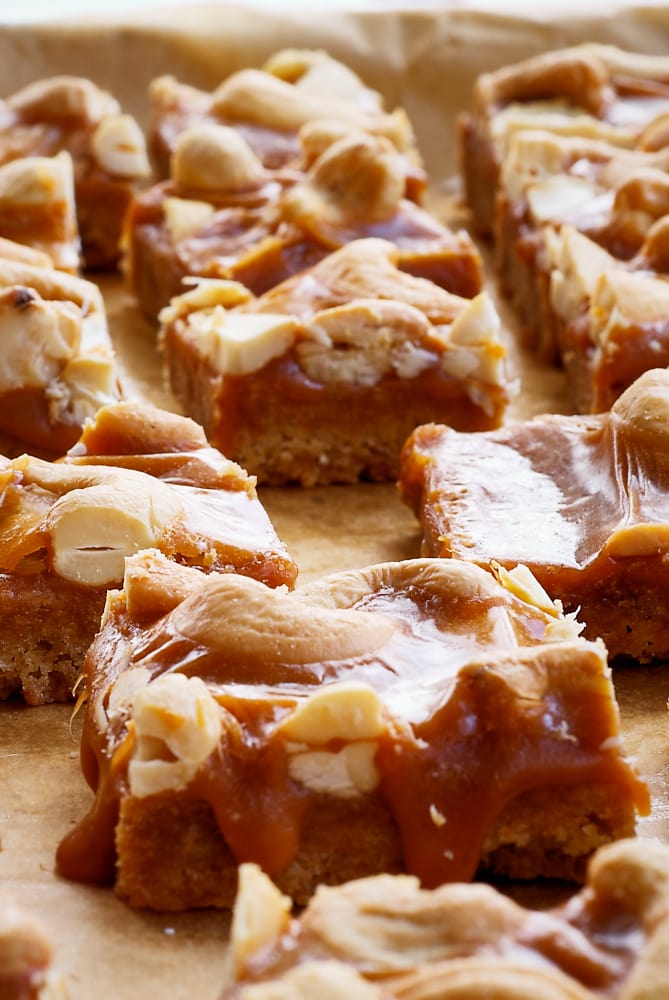 The recipe for these bars comes from Sweet Melissa, a favorite New York bakery that is sadly no longer open. Luckily, many of their great recipes are collected in a cookbook that I've linked below the recipe. It's filled with many great recipes that I've enjoyed baking for many years.
These Butterscotch Cashew Bars are deliciously different. The combination of simple flavors with bolder ones works so well here. If the thought of something gooey, crunchy, and rich whets your appetite, then give them a try!
Find more bar recipes in the Recipe Index.
More Cashew-Filled Treats