March 10, 2008
Butterscotch Cashew Bars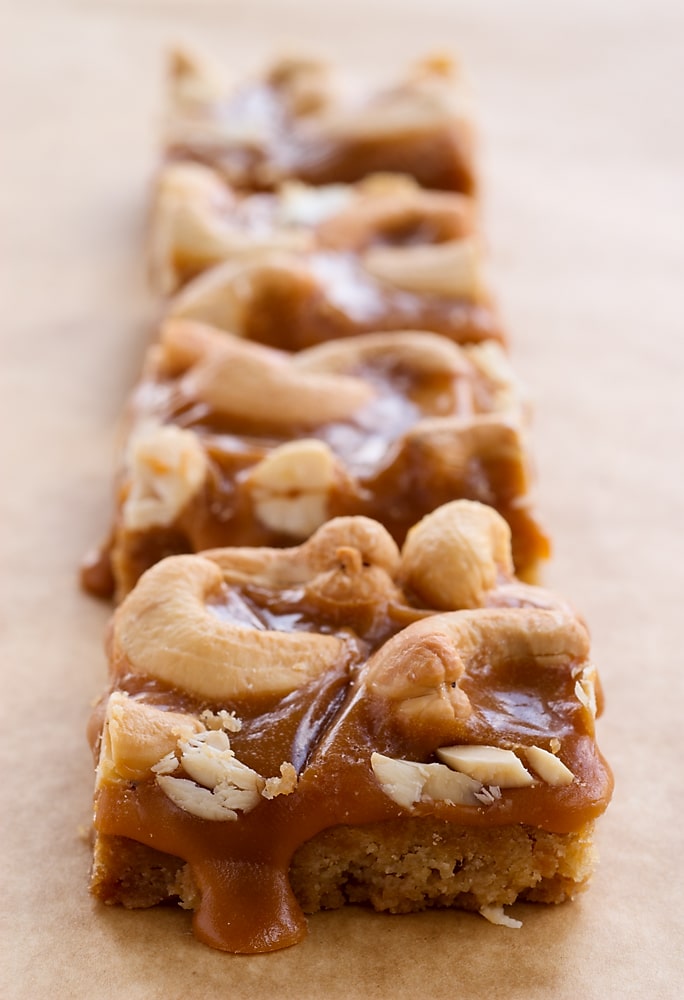 I was recently lucky enough to be offered an advance copy of The Sweet Melissa Baking Book. The book's author is Melissa Murphy, the chef and owner of Sweet Melissa Patisserie in Brooklyn, New York.

This book is packed with over 100 recipes, and I would love to try just about all of them. There is a Sweet Almond Bread Pudding with Raspberry Sauce that I'm saving for a special occasion. I'm also eyeing her Brooklyn Brownout Cake and Lemon Coconut Macaroons. After bookmarking several, I decided on these bars. They feature a shortbread crust, topped with butterscotch caramel and cashews. Melissa laments that cashews aren't used nearly enough in baking, and I have to agree. Along with pecans and hazelnuts, cashews are one of my favorite nuts.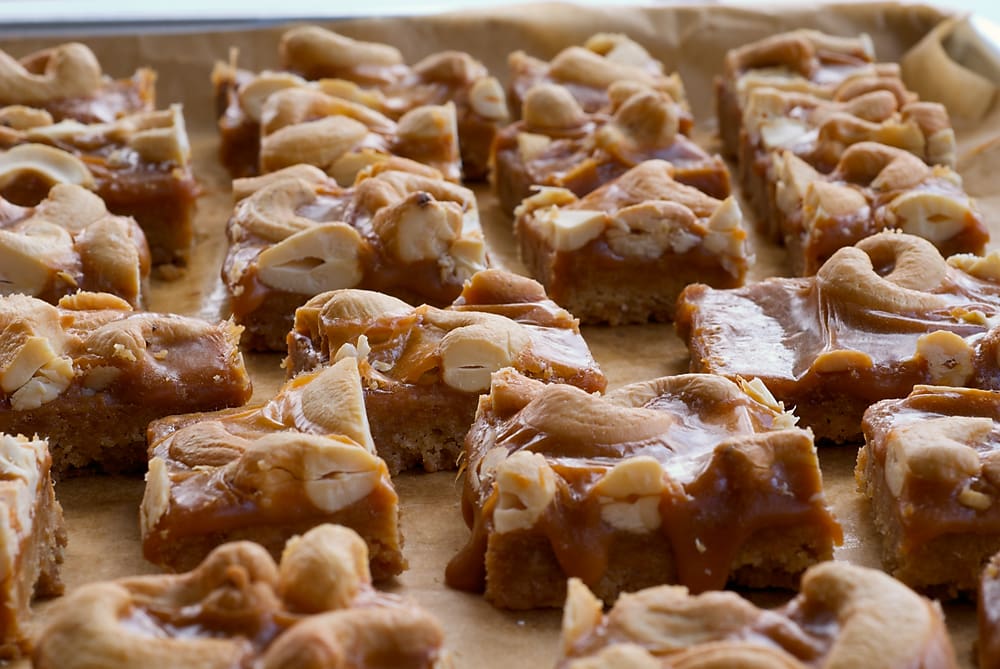 I was certainly not disappointed by my first recipe attempt from Sweet Melissa. The shortbread crust is so simply delicious. A simple combination of butter, brown sugar, salt, and flour lends itself to a crust so good I could have stopped right there and been happy. I am not usually much of a butterscotch or caramel fan. I used the best butterscotch chips I could find, and I really think that made a big difference. I thought the finished bar had more of a mild caramel flavor than butterscotch. I really liked the saltiness that carries through from one layer to the next. These bars are certainly unlike anything I have ever made.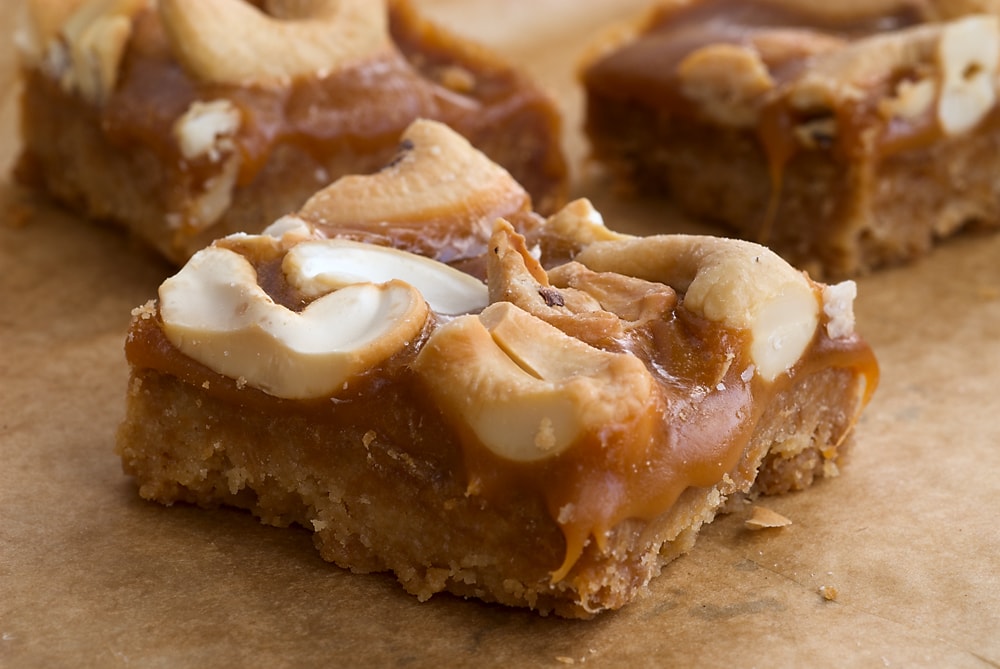 While we are frequent New York visitors, I've never been to Sweet Melissa Patisserie. I intend to remedy that on one of our next trips. I can't wait to sample some of her delicious baked goods in person.
Update: Sweet Melissa closed her bakery in 2013.