Soft, light, delicious Chocolate-Dipped Peanut Butter Meltaway Cookies, as the name implies, will melt in your mouth!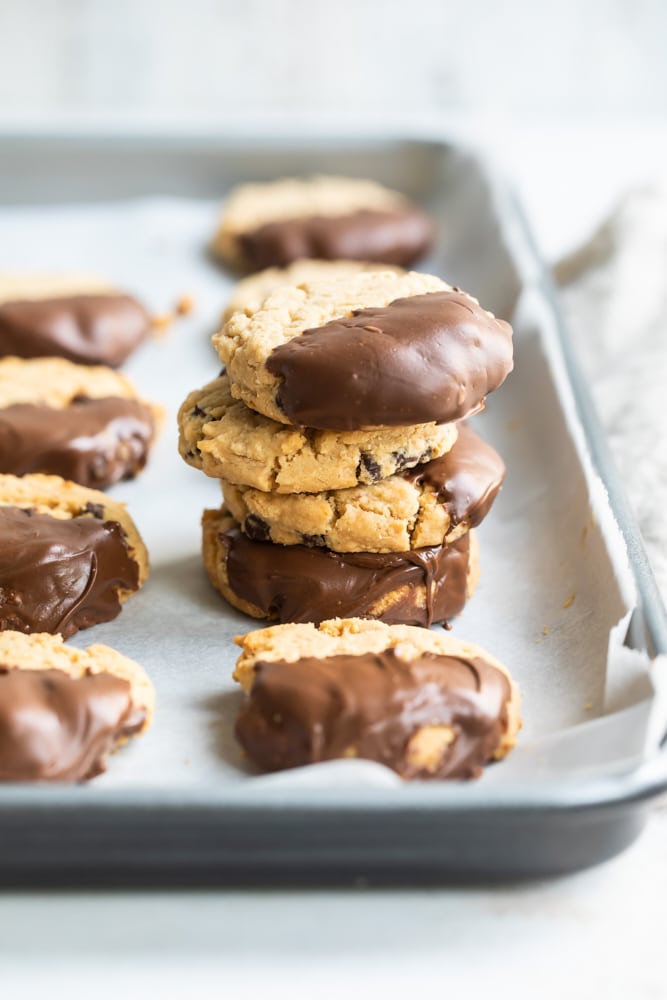 You'll never hear me say that I've had my fill of chocolate and peanut butter. No, that flavor combination will always be near and dear to my heart. And my stomach.
These Chocolate-Dipped Peanut Butter Meltaway Cookies are a delicious way to enjoy that perfect pair. They're light and a bit crumbly and not too sweet.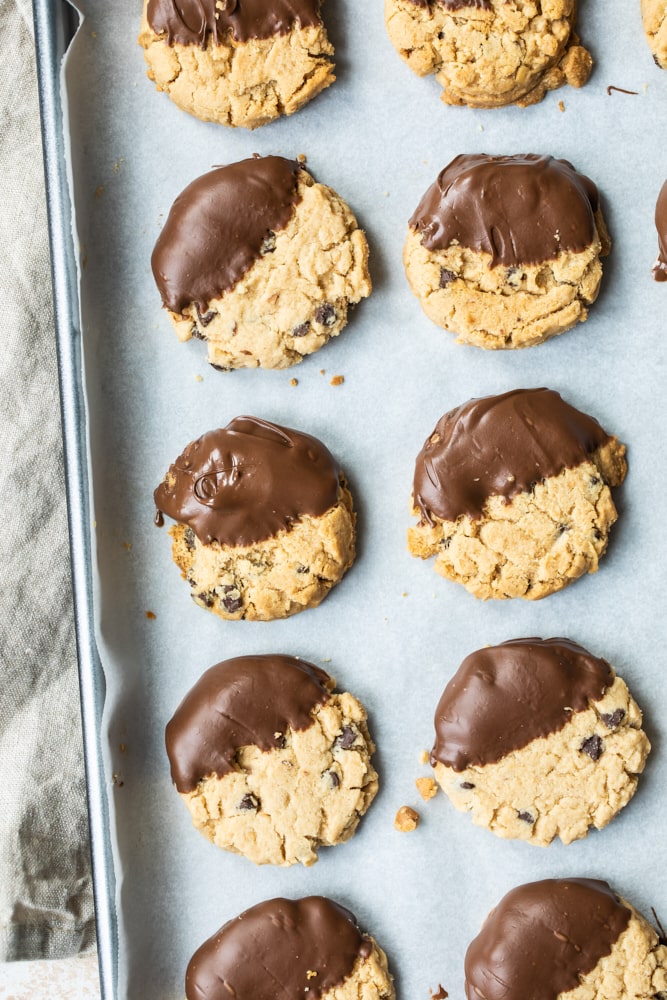 I love the simplicity of these cookies. The dough is quick and easy to mix, and a cookie scoop makes portioning them a breeze. The only thing to slow you down is the refrigerator time for the dough!
I pretty much always have peanut butter and chocolate in my kitchen, and I'm betting many of you do, too. That makes these cookies the kind of thing you can bake with ingredients you already have on hand. And as good as these are, you may make doubly sure that you do always have what you need to make them.


Tips for Success
Measure accurately. Use a kitchen scale to measure by weight if possible. Otherwise, use the spoon and sweep method so you don't over-measure. This is especially important here with the flour. If you need a refresher in good measuring techniques, see How to Measure Flour.
Chill the dough. Your cookies will hold their shape better with some time in the refrigerator. If you refrigerate the dough longer than an hour, you may need to leave it at room temperature for 5-10 minutes until it handles more easily.
Use a cookie scoop. Portioning the dough with a cookie scoop ensures that your cookies are all the same size. That means they'll bake more evenly. And they'll be prettier, too.
Don't over-bake. The bottom edges of the cookies should just be beginning to brown. You can carefully and gently use a small spatula or a knife to lift a cookie to check for browning. Remember that carryover heat means that they'll still bake a bit after they're removed from the oven.
Go slowly melting the chocolate. Going too quickly can cause the chocolate to seize. Stir it after every 30-second interval in the microwave until it melts when stirred.
Store the cookies at room temperature. Kept tightly covered, these cookies should keep for up to 4 days. If your kitchen is warm, the chocolate may start to melt. In that case, refrigerating is fine as long as they are tightly covered.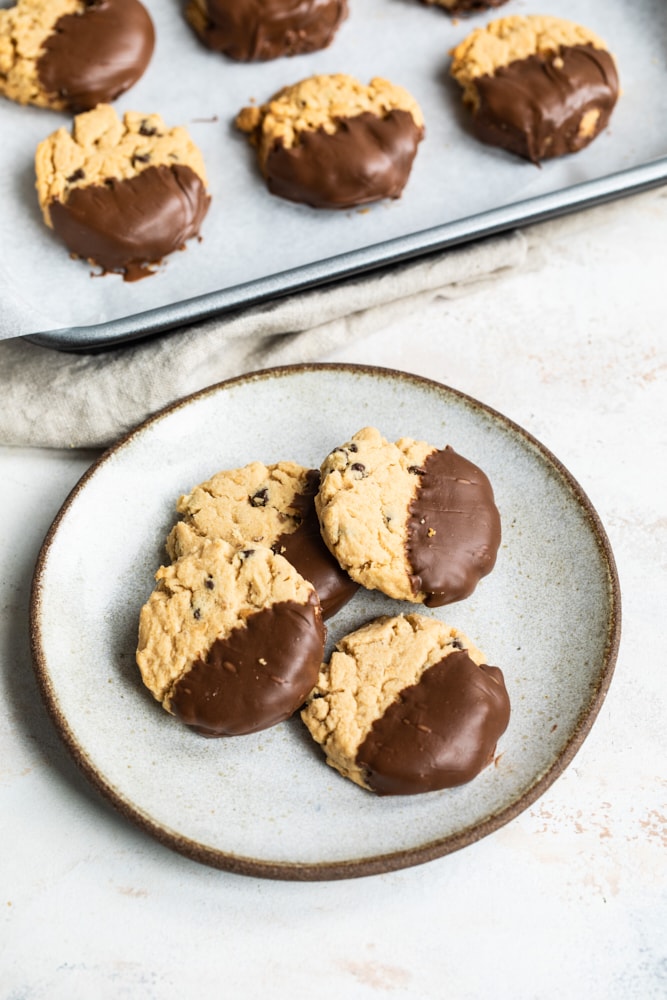 Fans of peanut butter and chocolate are sure to love these simple Chocolate-Dipped Peanut Butter Meltaway Cookies. Delicate and delicious, these shortbread cookies are a long-time favorite for me. I hope you'll enjoy them, too!
Find more cookie recipes in the Recipe Index.
More Peanut Butter and Chocolate Cookies