This oatmeal chocolate chip cake combines chocolate, rolled oats, and a rich cream cheese frosting for an absolutely delicious treat!
Oatmeal Cake With Chocolate Chips and Cream Cheese Frosting
One of my favorite bakeries in New York is Baked. I don't get there that often, but I relish the experience when I do. In between visits, I console myself with making their recipes and mapping the best routes to Red Hook.
This oatmeal chocolate chip cake recipe is from the Baked guys' latest cookbook, Baked Explorations: Classic American Desserts Reinvented. I like to flag recipes I want to try in my cookbooks, and this one is spilling over with post-its.
Despite having so many recipes to choose from, I have to say that this oatmeal chocolate chip cake is definitely among my very favorites. The cake is a bit like coffee cake, but a bit more dense and sweet. The Baked guys describe it as, "coffee cake for the cookie enthusiast." With the oats and chocolate chips, I have to say that it is an apt description. They suggest that the cream cheese frosting isn't necessary for this cake, but I think I'd rather not find out if that's even possible.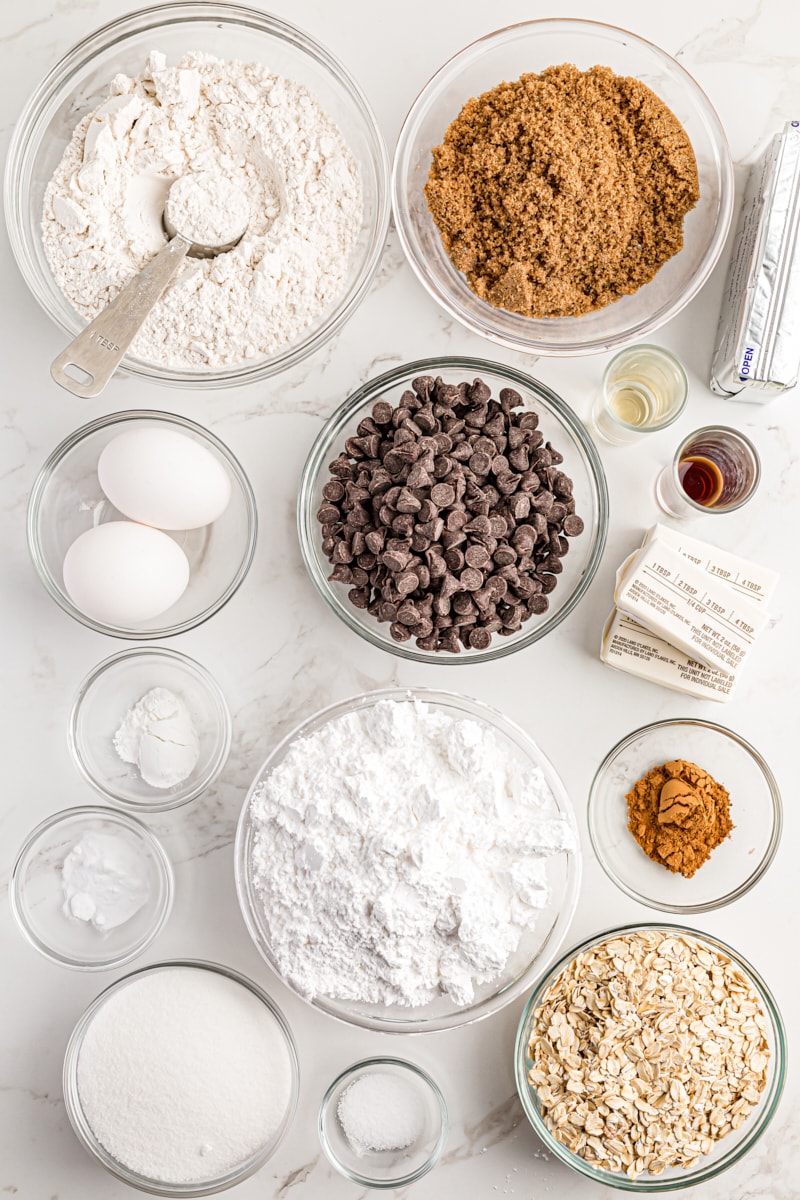 What You'll Need
Scroll down to the recipe card to find the ingredient quantities and recipe instructions.
For the Cake:
For the Frosting:
Unsalted butter – Let this soften so it blends easily with the cream cheese.
Cream cheese – The cream cheese should also be softened.
Confectioners' sugar – Sift the sugar first to keep your frosting lump-free.
Vanilla extract – Use store-bought or homemade vanilla extract.
What Is a Good Substitute for Bourbon?
While bourbon and Scotch are recommended for this oatmeal chocolate chip cake, you can use a liqueur like Kahlua or Frangelico, or simply substitute vanilla extract.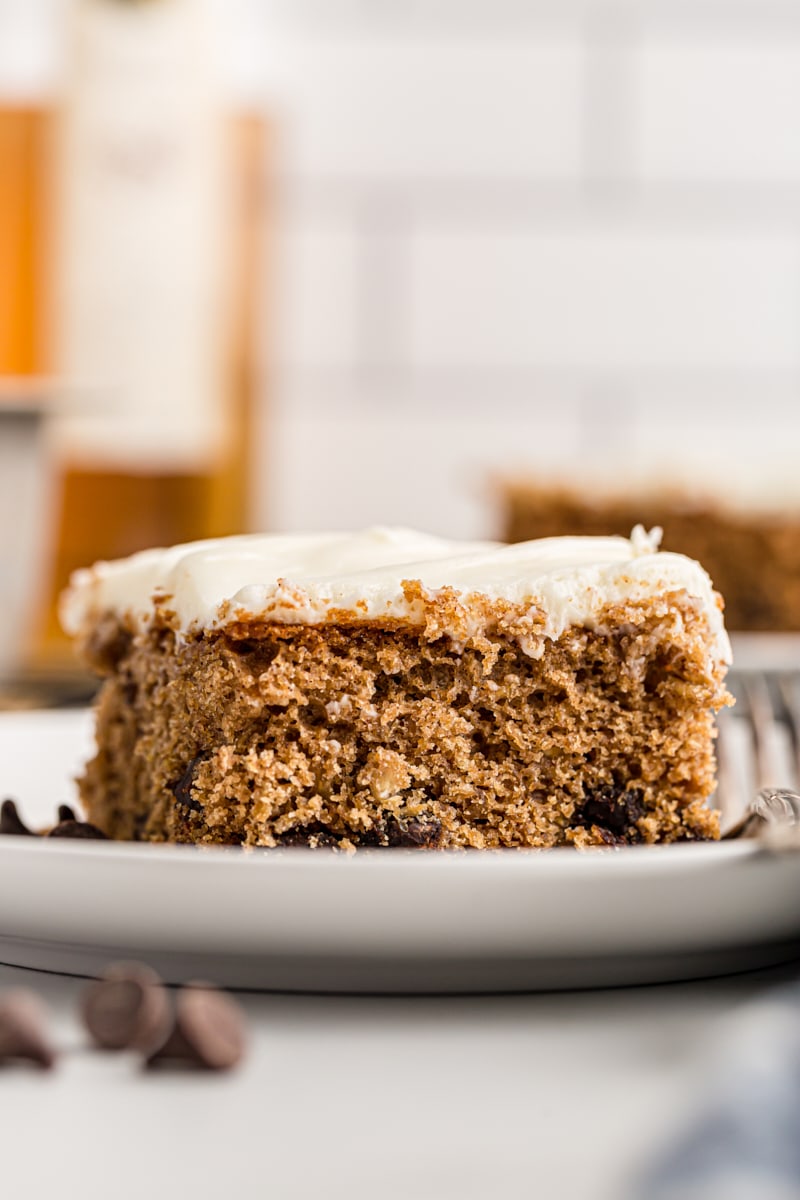 How to Make Oatmeal Chocolate Chip Cake
If you're planning on serving this like a coffee cake for breakfast, I recommend making the cake the night before, then frosting it in the morning. This will give the cake ample time to cool without you having to wake up early!
Make the Cake:
Prepare. Preheat your oven to 375°F and grease the sides and bottom of a 9″x 13″x 2″ baking pan with butter.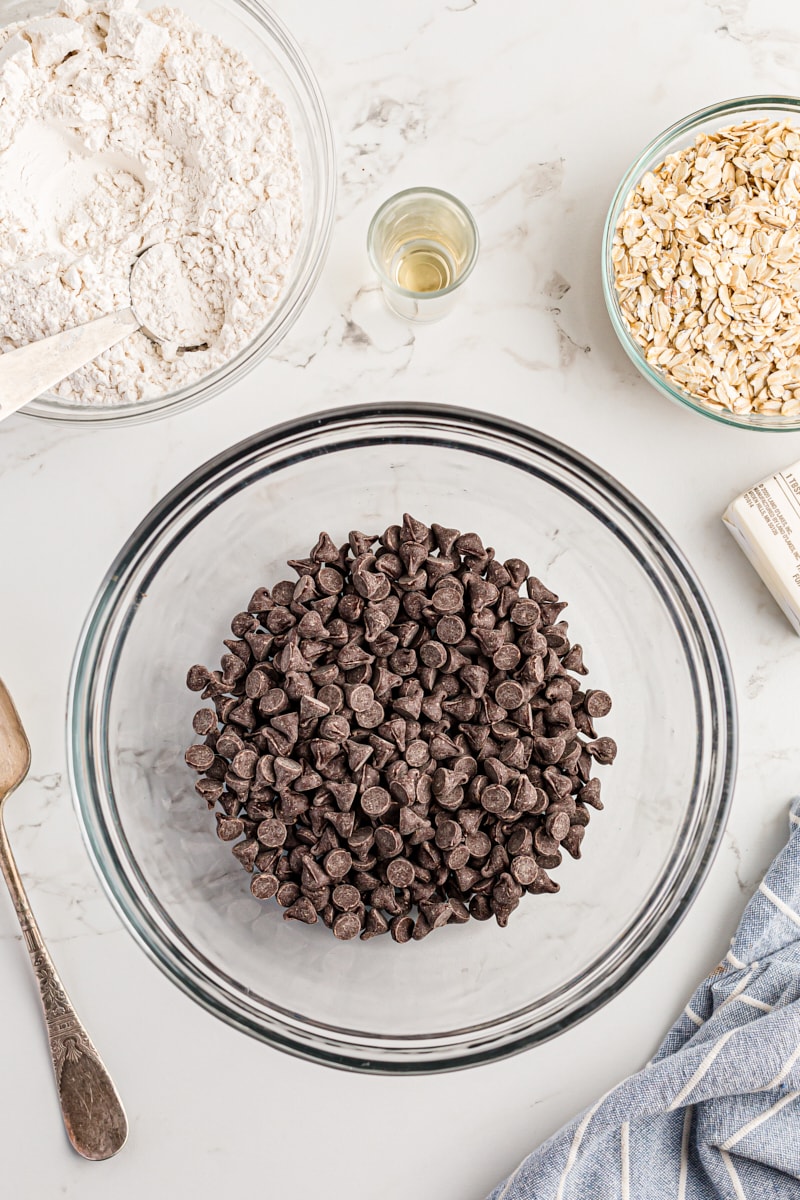 Coat the chocolate chips. Toss the chocolate chips with the liquor in a small bowl, then sprinkle 2 tablespoons of flour over the chips and toss again to coat.
Soften the oats. Boil 1 1/4 cups of water. Place the oats and butter in a large bowl and pour the boiling water over them. Wait 30 seconds, then stir until the oats are moistened and the butter melts. Let this sit for 25 to 30 minutes.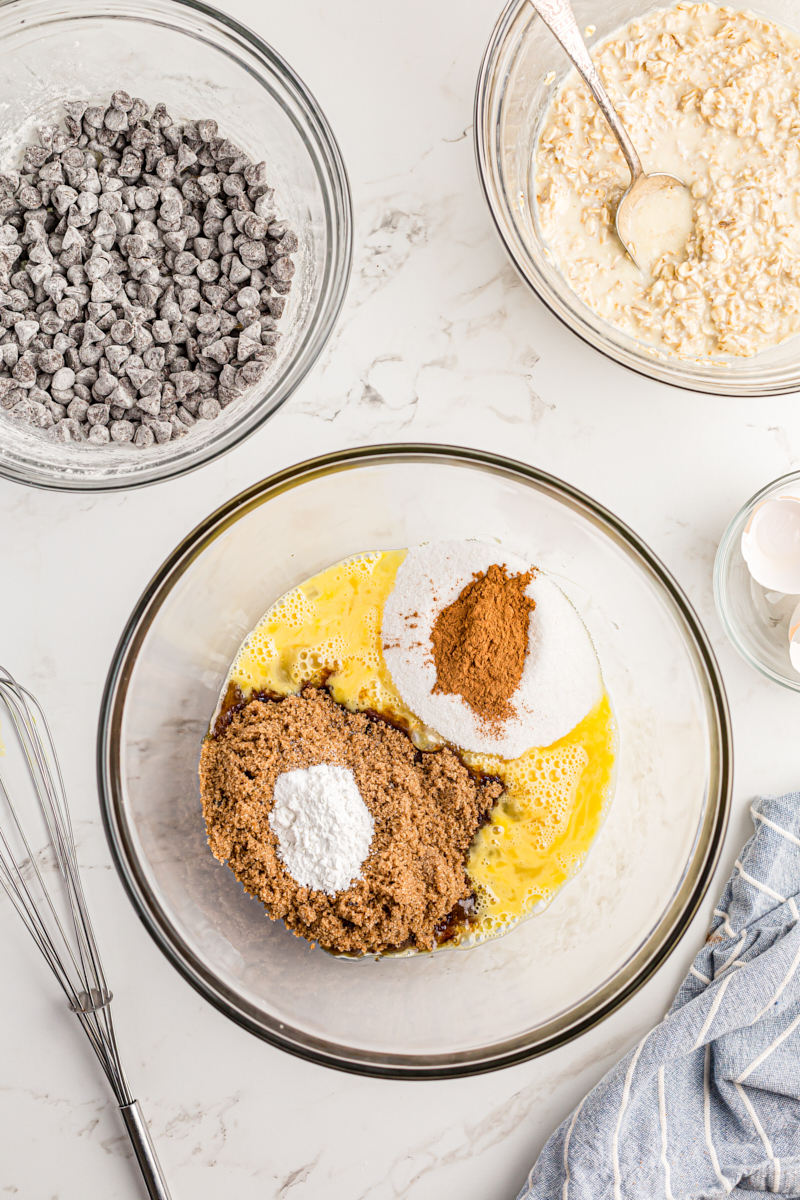 Finish the batter. Whisk the eggs, sugars, salt, baking soda, baking powder, and cinnamon, then fold in the oat mixture, followed by the flour and finally, the chocolate chips.
Bake. Pour the batter into prepared pan and bake for 40 to 45 minutes, or until a toothpick inserted into the center of the cake comes out clean. Cool on a wire rack for 30 minutes.
Frost the Cake: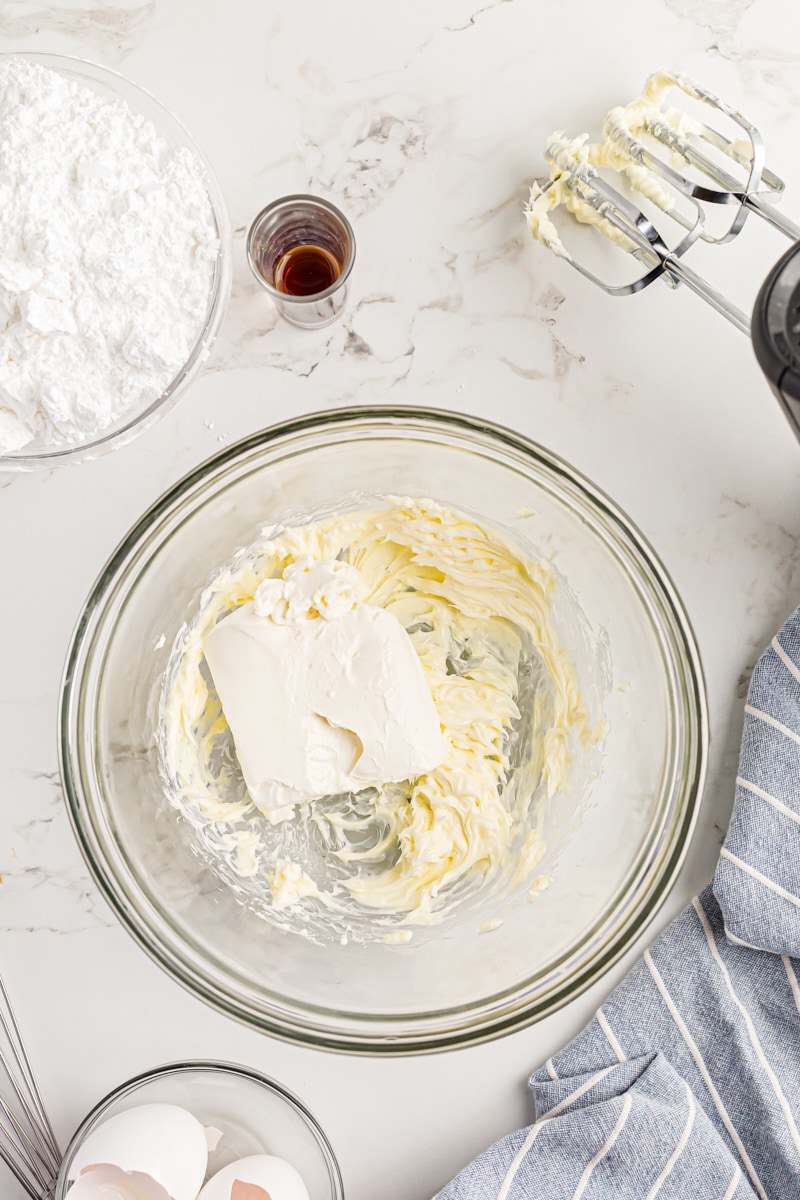 Make the frosting. Beat the butter until it's smooth, then beat in the cream cheese. Once combined, beat in the confectioners' sugar and vanilla extract for about a minute, or until the frosting is smooth. Cover the bowl and refrigerate for at least 30 minutes.
Finish the cake. Spread a thin layer of frosting over the cake and chill for 15 minutes, then serve.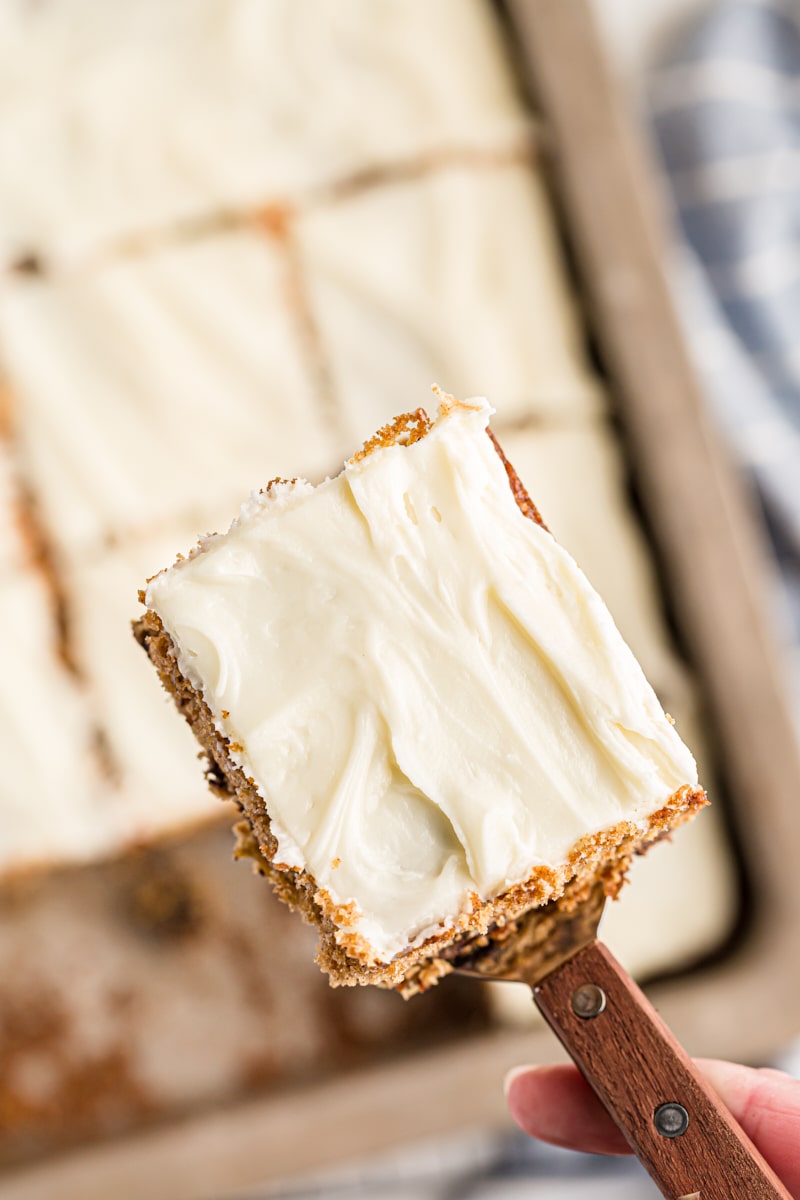 Tips for Success
Read over my baking tips for beginners, then follow these additional tips for this oatmeal chocolate chip cake.
Use the right oats. Steel-cut oats take too long to soften, and quick oats won't add the same texture to the cake as rolled oats.
Let the cake cool. If you frost the cake when it's even just slightly warm, the frosting will deflate, or possibly even melt and soak into the cake.
Don't use a casserole dish. While your favorite casserole dish might be the same size as a baking pan, the ceramic material doesn't conduct heat as well, which will affect how your cake turns out.
Variations
If you'd like to make this oatmeal chocolate chip cake without frosting, I suggest adding a generous sprinkle of Demerara sugar or sanding sugar over the top, which will add some sparkle and a nice crunchy texture. A simple chocolate frosting or a glaze would also be a delicious alternative to cream cheese frosting.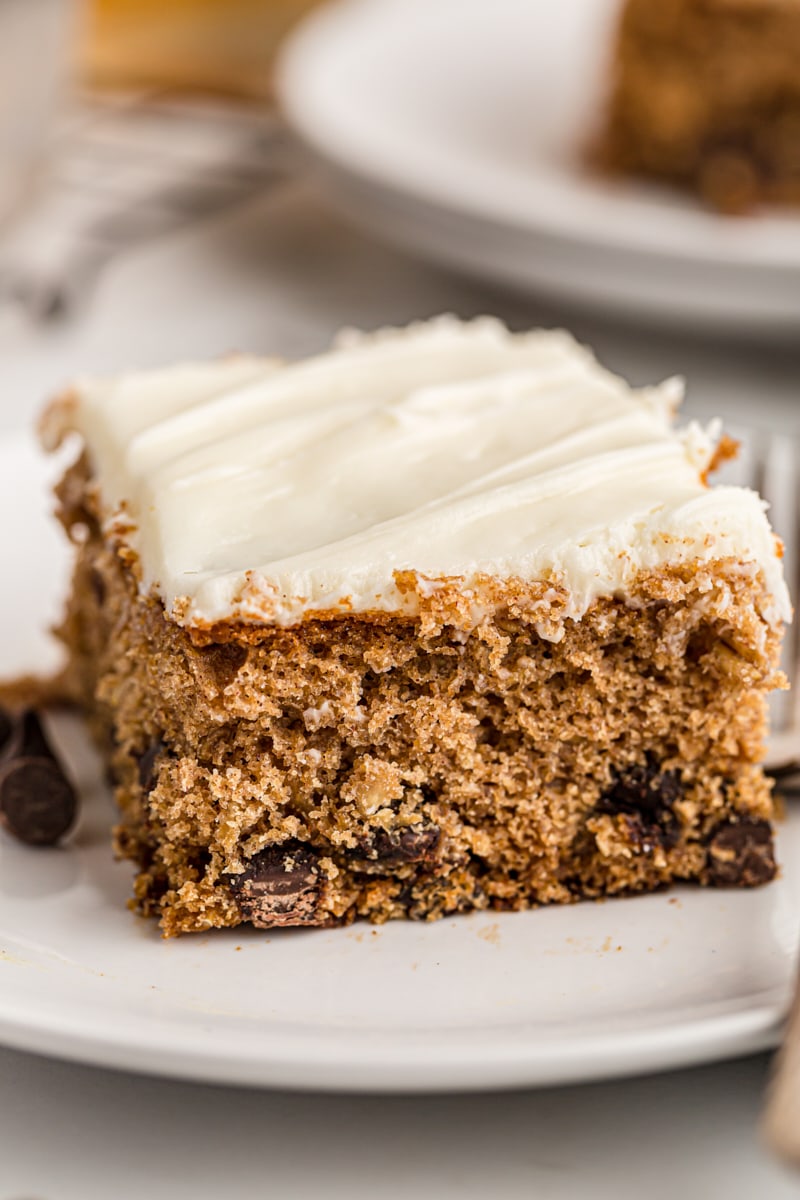 How to Store
Store oatmeal chocolate chip cake covered in the refrigerator for up to 3 days.
Can This Recipe Be Frozen?
Yes, you can freeze this cake. Wrap it in plastic or aluminum foil, or transfer it to an airtight container, and store it in the freezer for up to 3 months. When you're ready to serve, let it thaw in the refrigerator.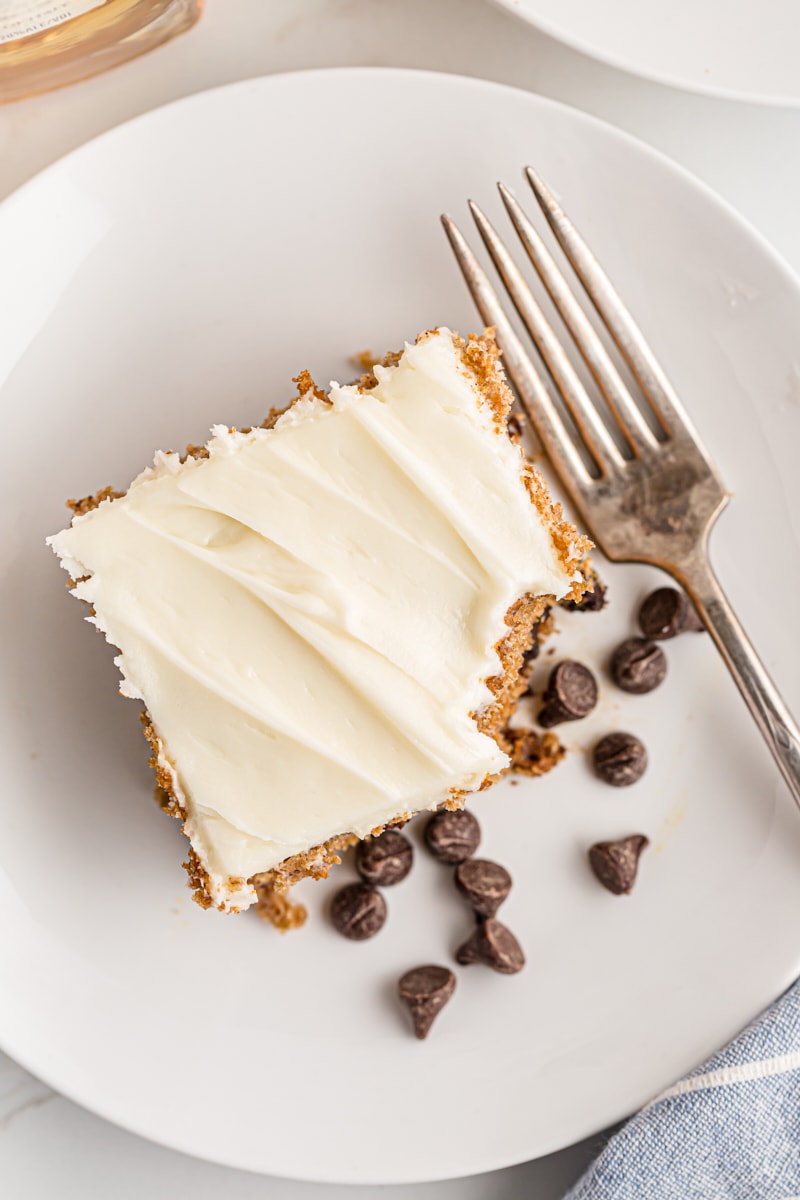 More Chocolate Chip Cake Recipes