Oatmeal Chocolate Chip Cake combines chocolate, oats, and cream cheese for an absolutely delicious cake!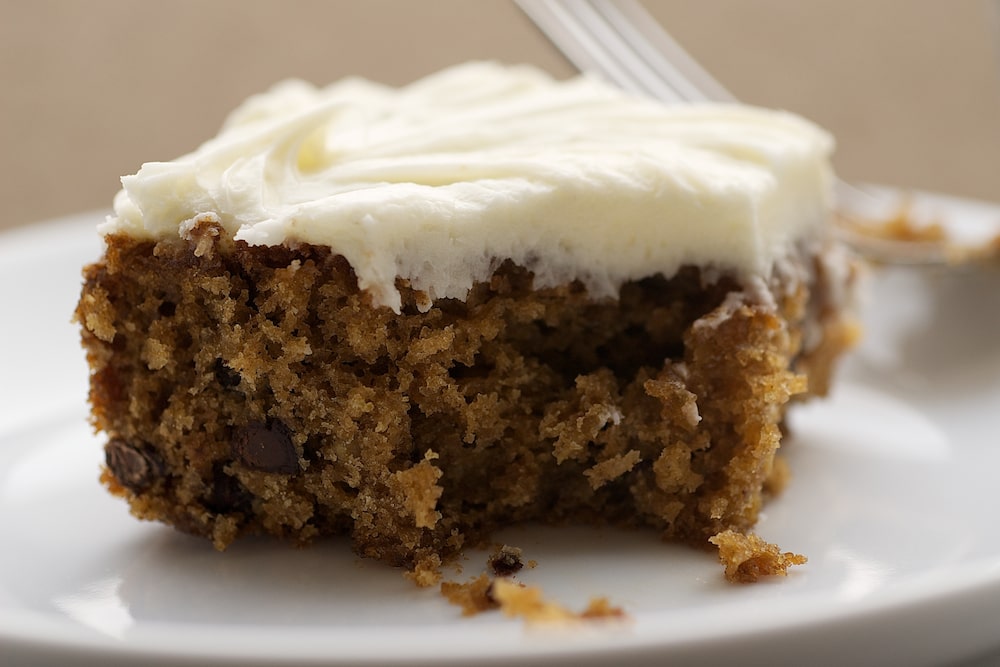 One of my favorite bakeries in New York is Baked. I don't get there that often, but I relish the experience when I do. In between visits, I console myself with making their recipes and mapping the best routes to Red Hook.
This recipe is from the Baked guys' latest cookbook, Baked Explorations: Classic American Desserts Reinvented. I like to flag recipes I want to try in my cookbooks, and this one is spilling over with post-its.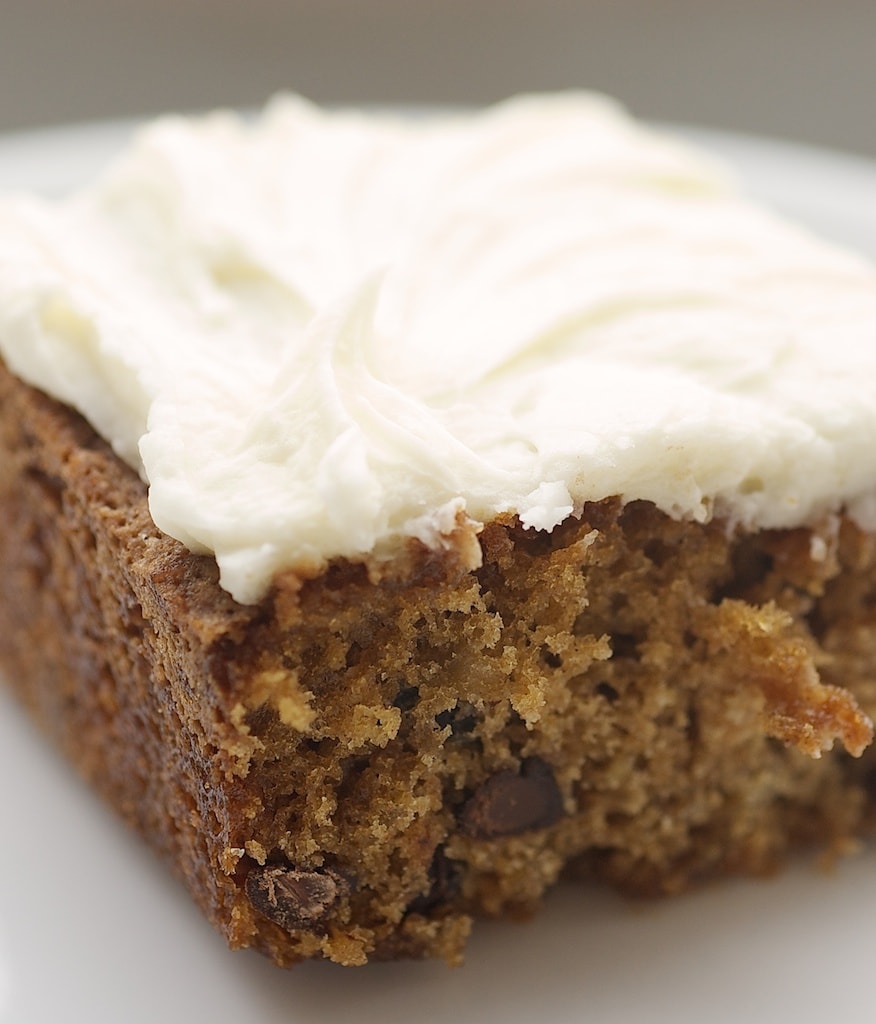 Somehow, I missed this particular recipe on my first few perusings of this book. It caught my eye one morning when I was looking for something to make for a breakfast treat. At that particular moment, this cake called to me. You aren't given many legitimate opportunities to have cream cheese frosting for breakfast, so you have to take them when you can.
This is definitely a new favorite recipe. The cake is a bit like coffee cake, but a bit more dense and sweet. The Baked guys describe it as, "coffee cake for the cookie enthusiast." With the oats and chocolate chips, I have to say that it is an apt description. They suggest that the cream cheese frosting isn't necessary for this cake, but I think I'd rather not find out if that's even possible.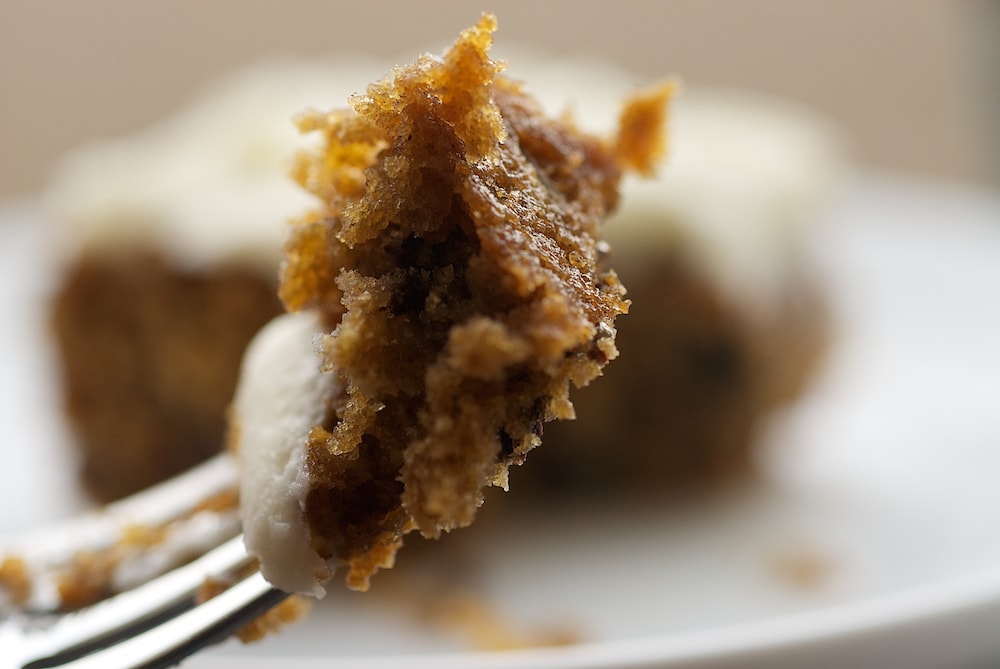 More Chocolate Chip Cake Recipes