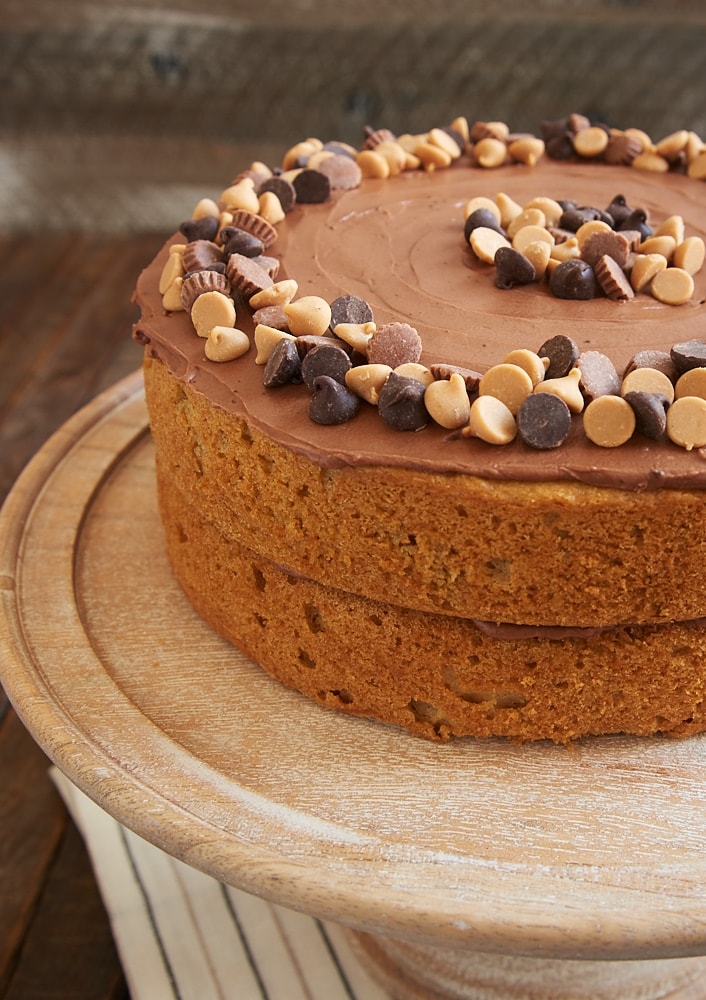 A few months ago, Quinn suggested that I make a peanut butter cake with chocolate frosting. I mentally noted that and went about with various other baking plans. I held on to his suggestion until this past week when he celebrated his birthday.
I waited until he left for work and then got in the kitchen and made it as a surprise for him. I even got it photographed the same day so I wouldn't do that annoying food blogger thing where I have some awesome dessert made but won't let him eat any of it until I can photograph it. Bless him, he learned a long time ago to eat the ugliest cookie on the cooling rack.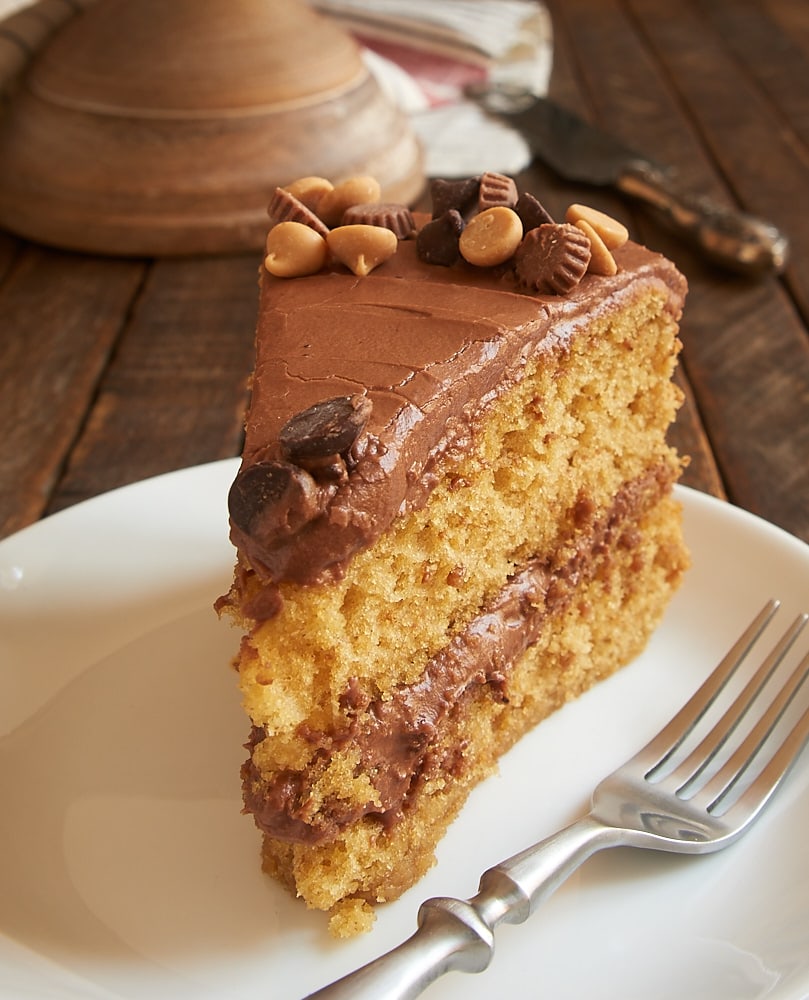 But let's get back to this amazing cake. The layers are so nice and tall. And they have a lovely peanut butter flavor. But the best part, at least to me, is the texture of the cake. It's so soft and moist. I'd be happy with a piece of that cake unadorned. Just slice it up and hand me a fork!
Of course, the frosting is what makes it extra special. What better to pair with peanut butter than chocolate? The frosting is a simple one with big, fabulous chocolate flavor. It pairs perfectly with the cake.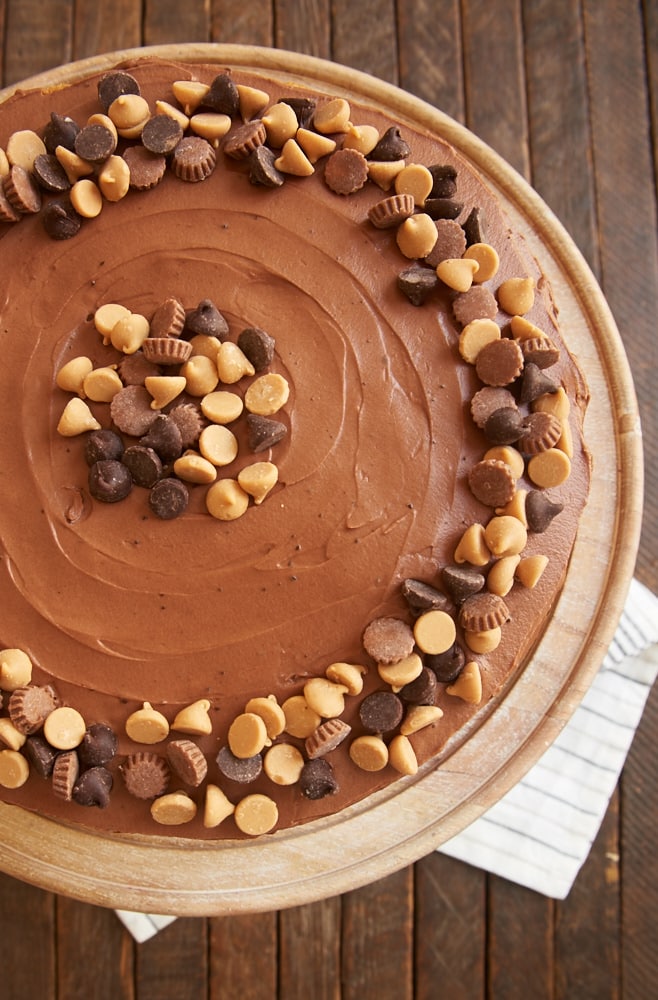 The lack of frosting on the sides of the cake isn't purely an aesthetic choice. Quinn and I both prefer a higher cake to frosting ratio, so I usually dial back the frosting and limit it to the tops of the layers. Of course, if you are a big frosting fan, just increase the frosting recipe by half or even double to cover the sides.
The sweetness level here is a bit higher than the things I usually bake. But birthdays are a great reason for a full-tilt dessert, right? And I'm happy to tell you that the birthday boy thoroughly enjoyed his cake!
Visit the Recipe Index for more cake recipes!