If the idea of combining chocolate and peanut butter into crunchy peanut butter chocolate chip cookies creates an instant craving, you're going to want to make these Peanut Butter Chocolate Chip Crunch Cookies as soon as possible!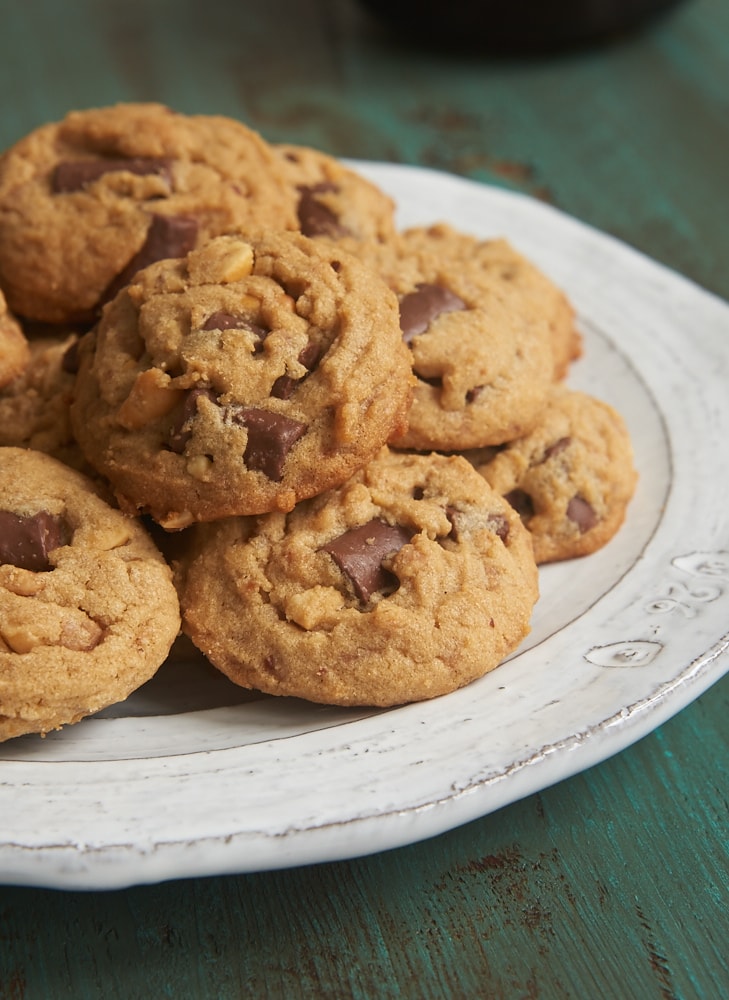 Simple flavors are great, but sometimes you just want a little more. Something with lots of flavors that are so, so good together. Something with a little bit of crunch, perhaps. Something like these Peanut Butter Chocolate Chip Crunch Cookies!
These beauties start out as a traditional peanut butter cookies made with crunchy peanut butter for even more peanut flavor. Then come the chocolate chips, because what goes better with peanut butter than chocolate? Toffee bits join the party and bring their signature crunch and flavor. The result is a fantastic, irresistible cookie that instantly became a new favorite around here.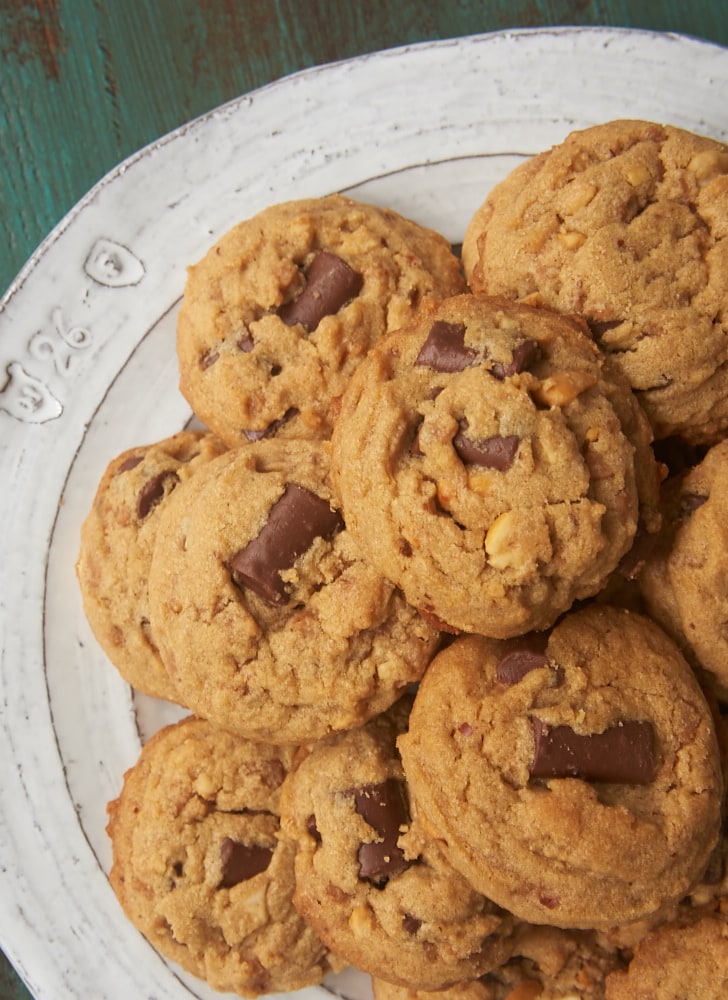 You can tell by all the cookies recipes here at BoB that I love to bake batches and batches of them. I've made all kinds of cookies, but I think my favorites are the kinds that are just big celebrations of my favorite flavors. And peanut butter and chocolate rank pretty high on my list of favorites. But what I think makes these really shine is the added crunch from the peanuts and toffee.
I tend to give away the vast majority of the things that I bake. But sometimes there are things that we just can't stand to see go. We kept a bunch of these irresistible cookies for ourselves and enjoyed snacking on them while Quinn took some time off from work. Luckily, this recipe makes a big batch so you can share some with your friends and still have plenty for yourself!
More Chocolate Peanut Butter Cookies