Celebrate your love of chocolate and peanut butter with these soft, sweet Chocolate Peanut Butter Thumbprint Cookies!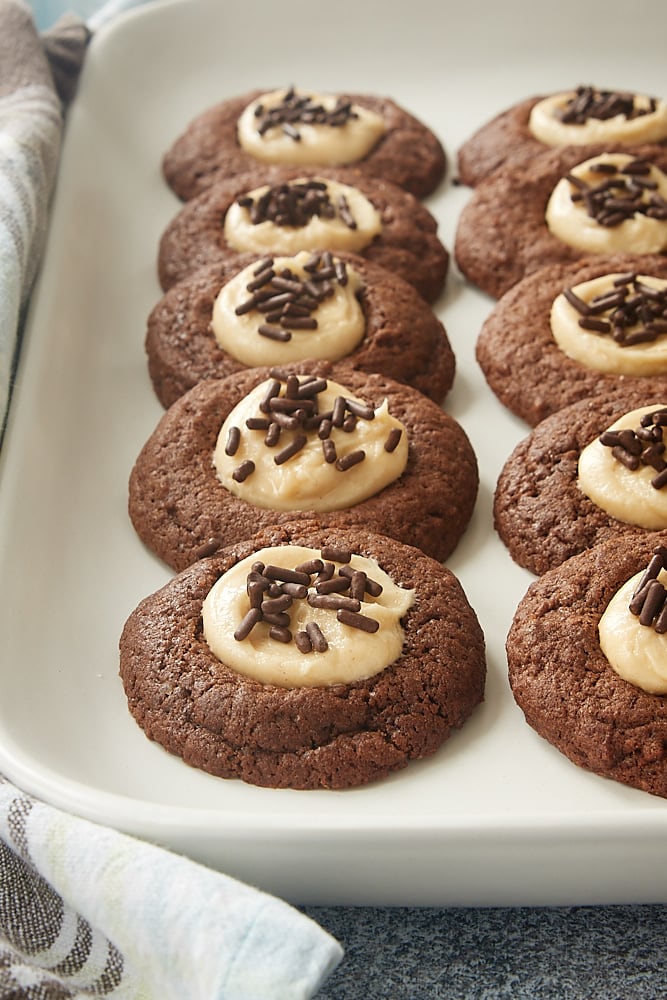 These Chocolate Peanut Butter Thumbprint Cookies begin with soft, chewy chocolate cookies. After they're baked, then we add a sweet peanut butter cream cheese filling for a wonderful celebration of a flavor combination that just never gets old.

I consider myself quite an advanced appreciator of all things chocolate and peanut butter, and these soft, sweet cookies are one of my favorite ways to enjoy that classic pairing. If you're a fan, too, then I think you're going to be absolutely delighted with these cookies.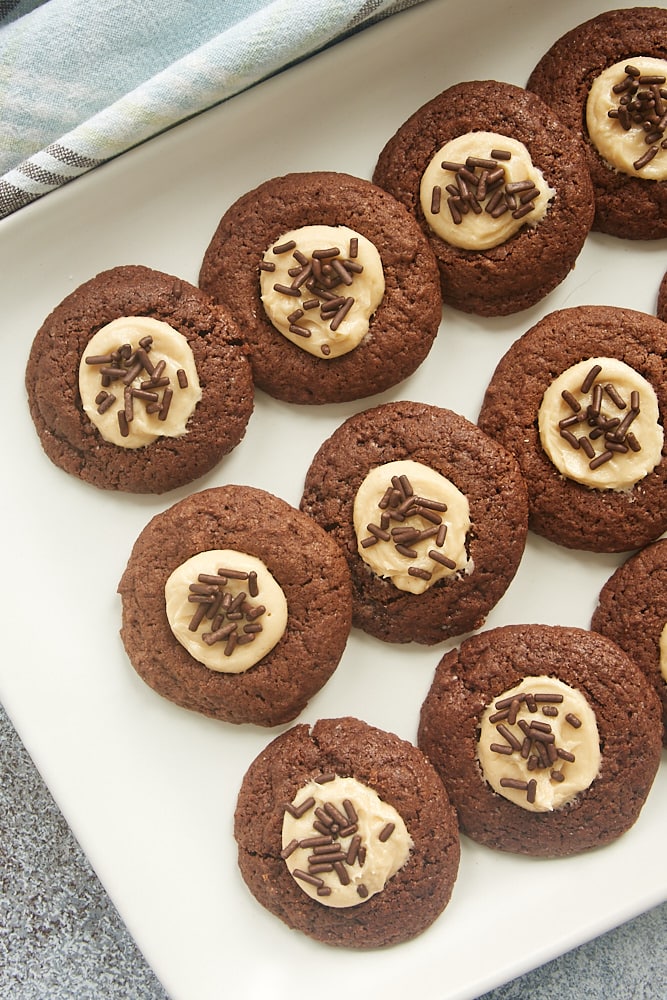 Thumbprint cookies will look their best if they're all shaped and sized similarly. For the best results shape-wise for the cookies, I recommend using a scoop to portion the dough and then using your hands to roll each dough portion into a ball. That will help ensure a batch of nicely round cookies. If they're not all quite perfect, don't worry about it. Even with my best efforts, I still seem to get a few less than perfect cookies.
Unlike a lot of thumbprint cookies, these soft cookies won't hold an indentation through their baking time. Just bake them normally and then add the indentation when they're freshly baked. You can use the round end of a mixing spoon, a tart tamper, or any other tool you have to make a circular indentation in the cookies. Just be sure not to press all the way to the bottom of the cookies or they may fall apart.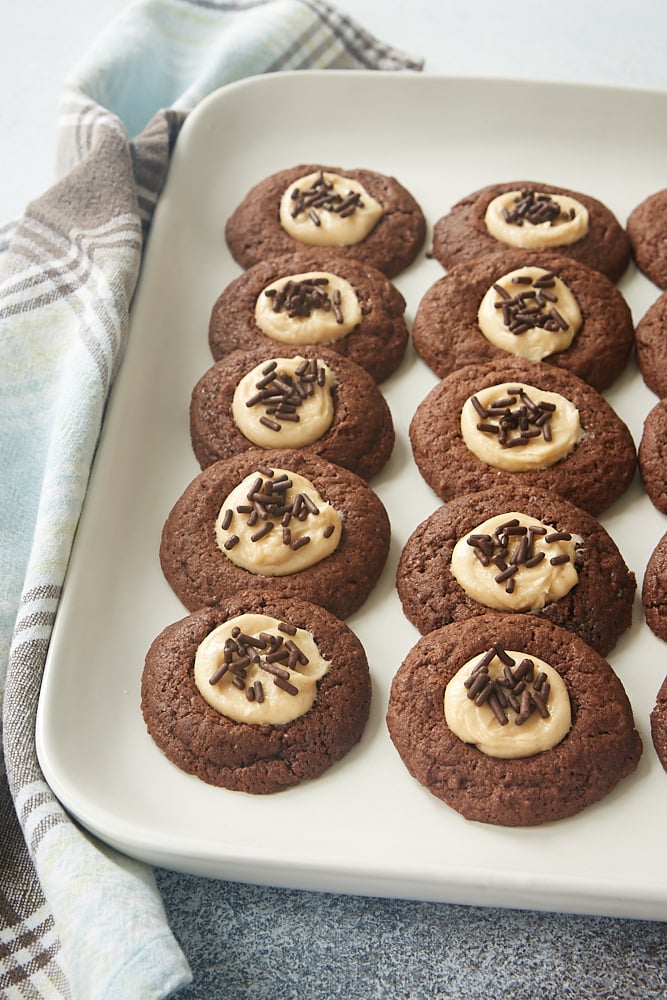 To finish these cookies, top them with chocolate sprinkles, some chopped chocolate and peanuts, a simple chocolate glaze, or just leave them as they are. In any case, you'll have a fantastic chocolate and peanut butter treat to enjoy!
Find more cookie recipes in the Recipe Index.
More Chocolate Peanut Butter Cookies