Recently, I read somewhere that 2008 was a big year for salted caramel. I don't think I'm in any position to agree or disagree with that, but I will say that I had a little love affair with it myself. (Hello, salted caramel hot chocolate!)
This cheesecake is a prime example of salted caramel at its finest. I actually found the recipe while looking for something else. Of course, once I found this I was immediately so smitten that whatever I was looking for was quickly forgotten.

I'm not a big fan of candy-making, and that includes making caramel. It's all too temperamental for me, and I'm much too temperamental for it. Luckily, I can usually talk Quinn into doing these kinds of things. So, he was responsible for that portion while I made the cheesecake.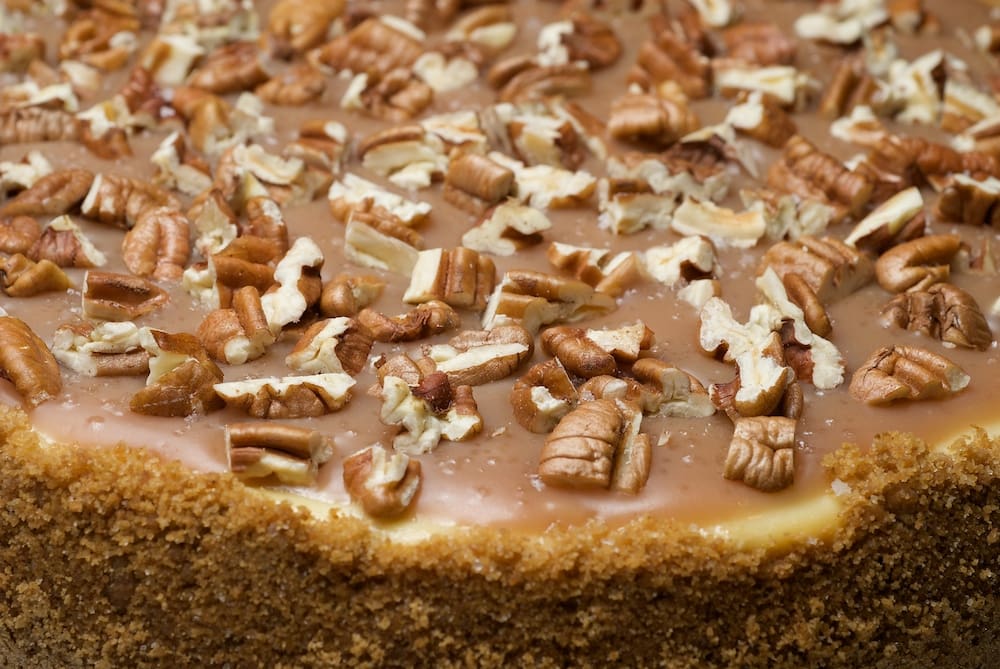 On its own, there is nothing exceptional about the cheesecake. The difference is the caramel. The salt portion is sprinkled on top, so you can use as little or as much as you like. Keep in mind whether or not the pecans are salted when adding the sea salt. I used unsalted, so I added a little extra salt for our tastes.