January 18, 2016
Salted Caramel Brownies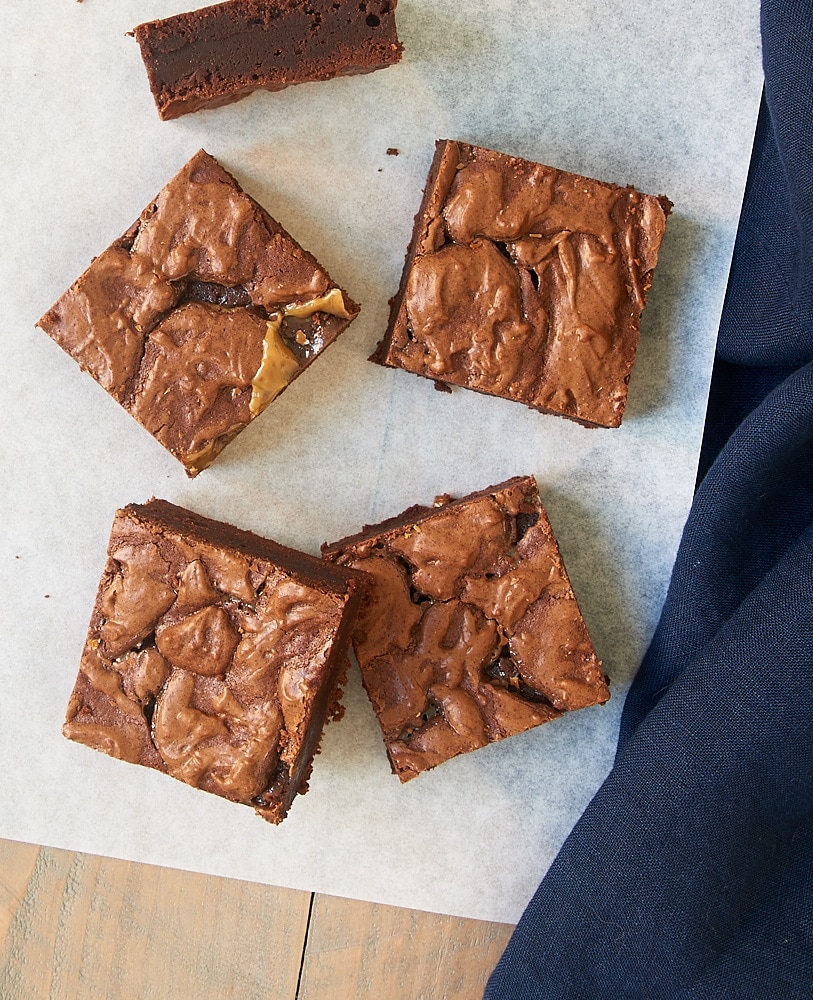 These rich, fudgy, irresistible Salted Caramel Brownies are a simple variation of my Favorite Fudgy Brownies. By adding only one ingredient to those basic brownies, you can easily create a sweet and salty treat.
I received a big jar of salted caramel for Christmas, and it's been sitting on my kitchen counter challenging me to make something amazing with it. I tend to overthink things, so I'd been running through elaborate ideas in my head for how best to use it. But once I started thinking simply, I happily embraced the idea of adding it to brownies. Chocolate and salted caramel are, after all, a match made in dessert heaven.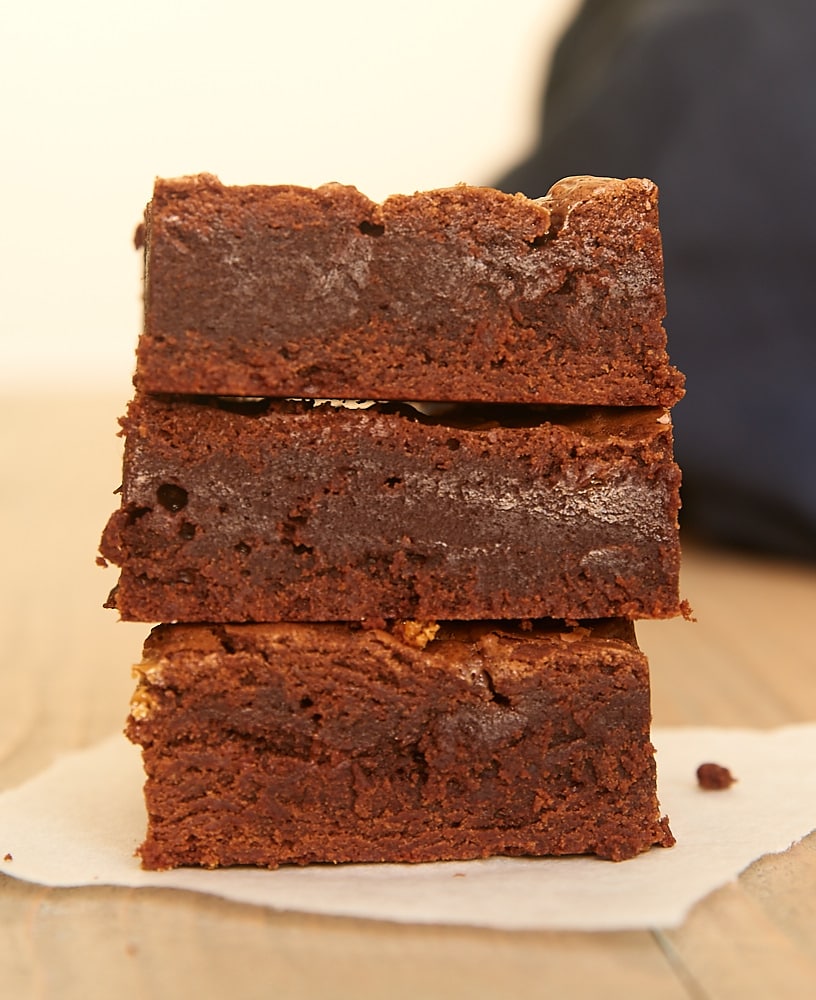 Aesthetically speaking, I went with a layer of salted caramel topped with dollops of brownie batter. That gives the brownies a bit of a cobbled look. If you prefer, though, you can opt to swirl the caramel into the brownie batter. Either way, you'll get little salty bites of caramel throughout your fudgy brownies.
Store-bought salted caramel varieties will have differing amounts of saltiness. For a little extra bite of saltiness, try sprinkling a pinch or two of coarse salt (such as sea salt) on top of the brownies before baking them.
Visit the Recipe Index for more brownies recipes.
Salted Caramel Brownies
Yield: 16 2-inch brownies
Prep Time:20 minutes
Cook Time:40 minutes
Add a salty bite to your next batch of brownies with Salted Caramel Brownies!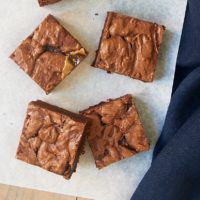 Ingredients:
6 ounces (1 cup) bittersweet chocolate
1/2 cup unsalted butter
1/2 cup granulated sugar
1/2 cup packed light brown sugar
2 large eggs
2 teaspoons vanilla extract
1 cup all-purpose flour
1/2 teaspoon salt
about 1/4 cup store-bought salted caramel sauce
Directions:
Preheat oven to 350°F. Line an 8-inch square baking pan with parchment paper so that the paper overhangs by a few inches on two opposite sides. (Or, if you prefer, spray the pan with cooking spray.)
Place the chocolate and butter in a microwave-safe bowl. Heat in the microwave at half power in 30-second increments until the butter is melted and the chocolate melts when stirred. Stir until smooth. Set aside to cool slightly.
Mix the sugar, brown sugar, eggs, and vanilla until well-blended. Add the chocolate-butter mixture, and mix until smooth.
Add the flour and salt, and mix just until combined.
Transfer a little more than half of the batter to the prepared pan and spread evenly. Drizzle the salted caramel over the top of the batter, leaving a 1/4-inch border around the edges and covering as much of the surface as possible. Then drop the remaining batter by teaspoonfuls over the caramel.
Bake 35-40 minutes, or until a pick inserted into the center comes out with a few moist crumbs attached. Run a knife along the non-lined sides of the pan. Cool in pan on wire rack.
Using the overhanging parchment paper, lift the cooled brownies out of the pan and onto a cutting board. Use a sharp knife to cut into bars.