These rich, fudgy, irresistible Salted Caramel Brownies are a simple variation of my Favorite Fudgy Brownies. By adding only one ingredient to those basic brownies, you can easily create a sweet and salty treat.
I received a big jar of salted caramel for Christmas, and it's been sitting on my kitchen counter challenging me to make something amazing with it. I tend to overthink things, so I'd been running through elaborate ideas in my head for how best to use it. But once I started thinking simply, I happily embraced the idea of adding it to brownies. Chocolate and salted caramel are, after all, a match made in dessert heaven.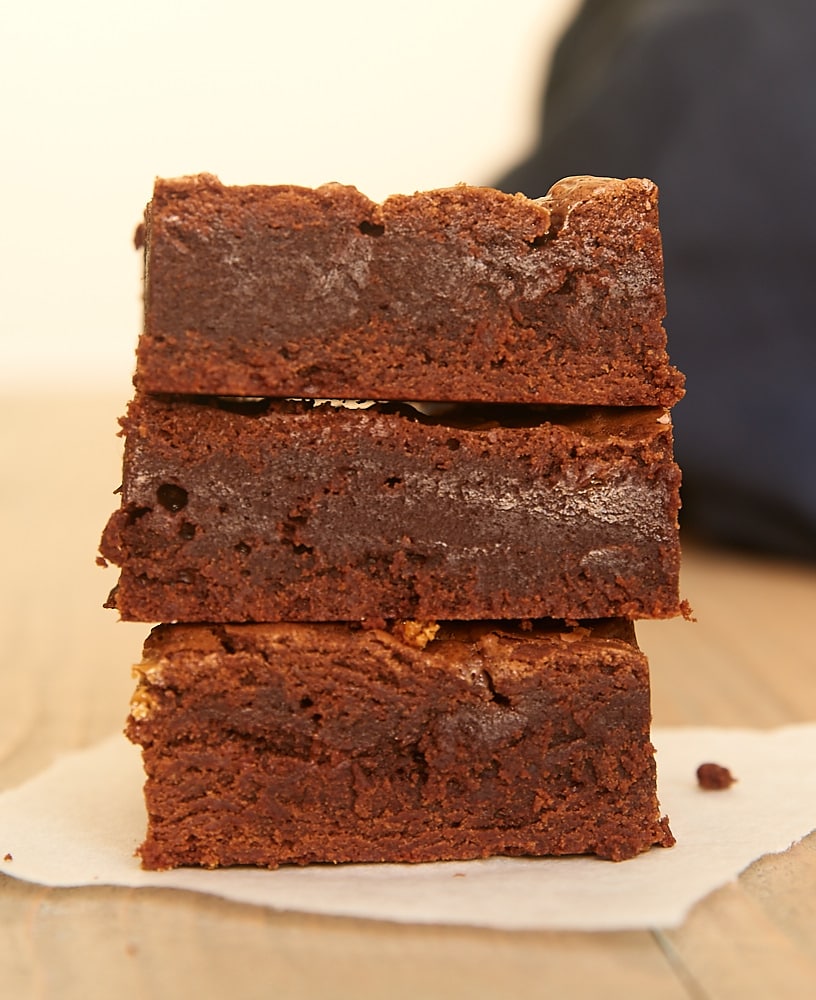 Aesthetically speaking, I went with a layer of salted caramel topped with dollops of brownie batter. That gives the brownies a bit of a cobbled look. If you prefer, though, you can opt to swirl the caramel into the brownie batter. Either way, you'll get little salty bites of caramel throughout your fudgy brownies.
Store-bought salted caramel varieties will have differing amounts of saltiness. For a little extra bite of saltiness, try sprinkling a pinch or two of coarse salt (such as sea salt) on top of the brownies before baking them.
Visit the Recipe Index for more brownies recipes.