One of my very favorite desserts is coconut cake. Strangely enough, I think I've only made two or three of them in my life. One reason could be Quinn's vehement aversion to all things coconut. Other than that, I'm not sure what the reasoning is. In any case, I decided to put an end to the coconut drought.

I found this recipe in Ina Garten's Barefoot Contessa at Home. With my love of cream cheese, I was instantly smitten with the idea of using a cream cheese frosting on a coconut cake. A bit of a break from the traditional, but hard to resist.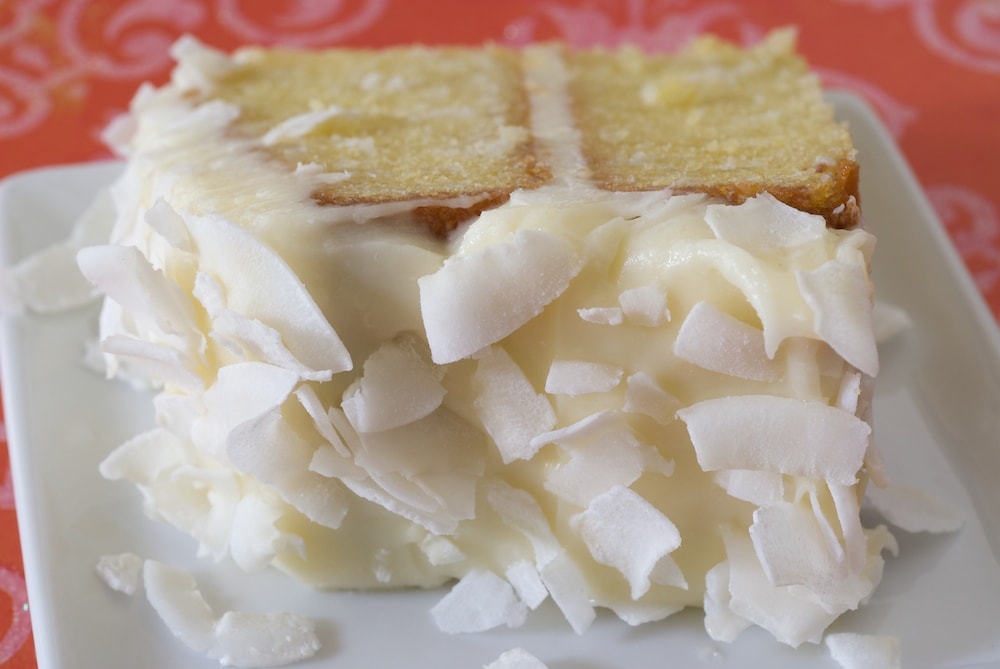 The coconut cakes I've had have always been very light and moist. This cake is a bit more dense than I would have liked. That's not necessarily a bad thing. It just wasn't what I was expecting. The frosting was definitely my favorite part. I would like to try it on a lighter cake next time.
So, was the cake good? Yes. Is it my new go-to coconut cake recipe? No. Next time I decide to make a coconut cake, I think I really should break out the Duncan Hines and have the one I remember from my childhood.