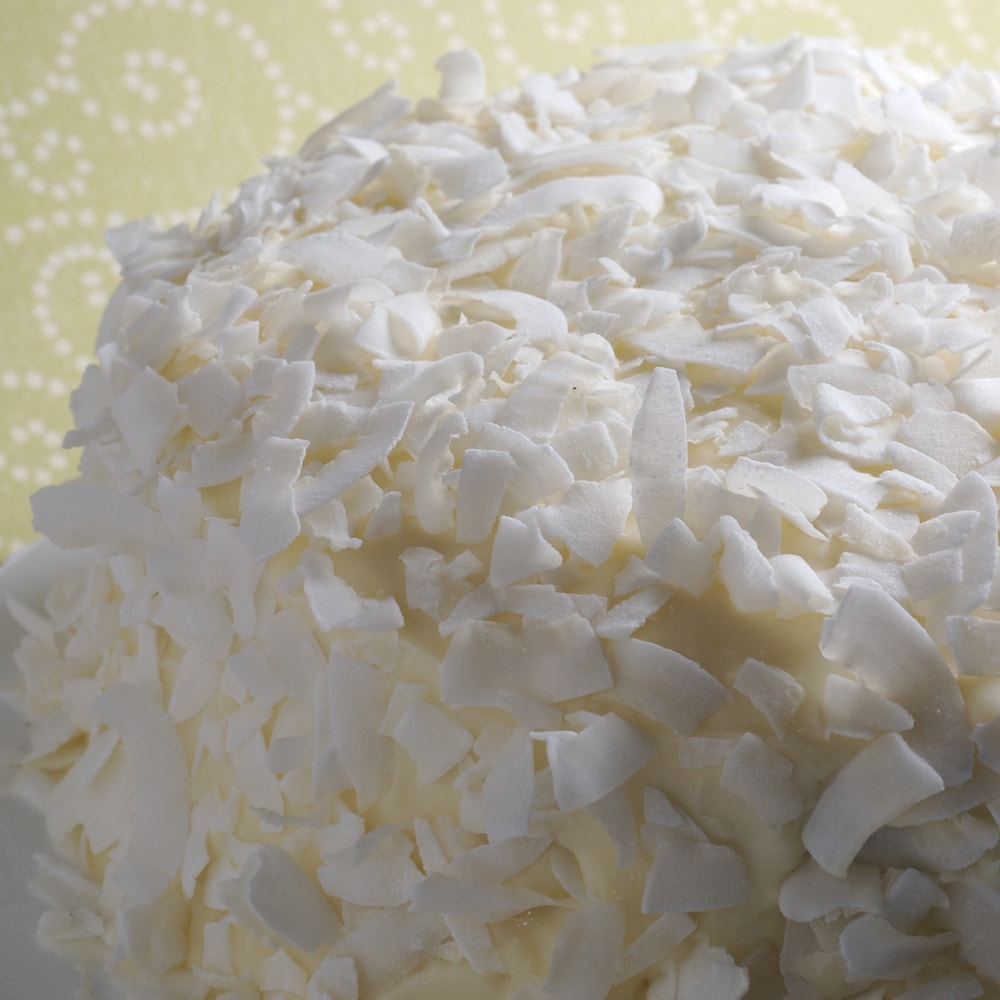 One of my very favorite desserts is coconut cake. Strangely enough, I think I've only made two or three of them in my life. One reason could be Quinn's vehement aversion to all things coconut. Other than that, I'm not sure what the reasoning is. In any case, I decided to put an end to the coconut drought.

I found this recipe in Ina Garten's Barefoot Contessa at Home. With my love of cream cheese, I was instantly smitten with the idea of using a cream cheese frosting on a coconut cake. A bit of a break from the traditional, but hard to resist.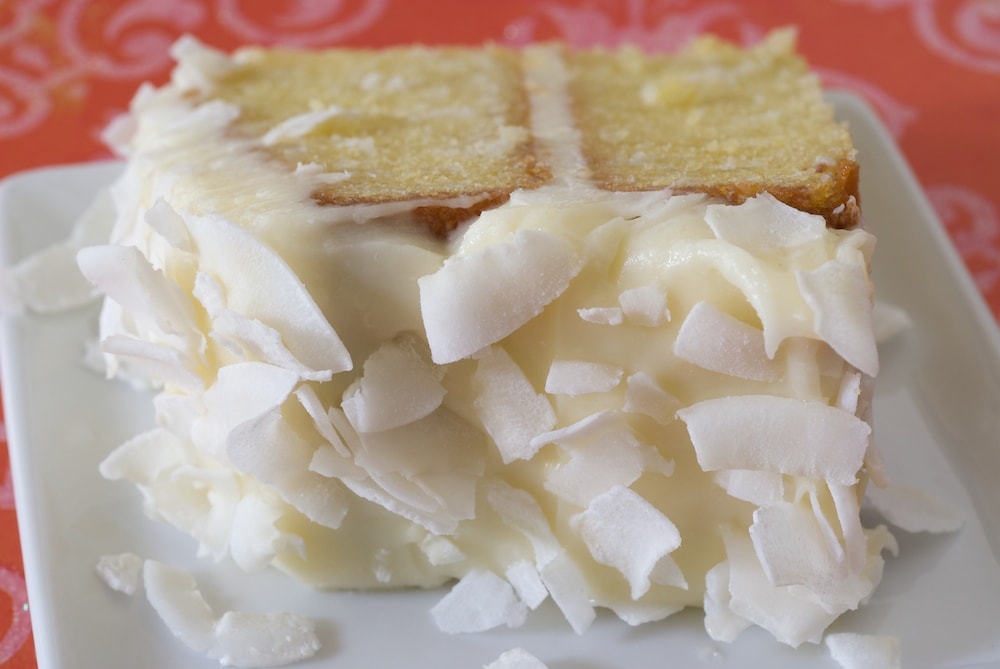 The coconut cakes I've had have always been very light and moist. This cake is a bit more dense than I would have liked. That's not necessarily a bad thing. It just wasn't what I was expecting. The frosting was definitely my favorite part. I would like to try it on a lighter cake next time.
So, was the cake good? Yes. Is it my new go-to coconut cake recipe? No. Next time I decide to make a coconut cake, I think I really should break out the Duncan Hines and have the one I remember from my childhood.
Coconut Cake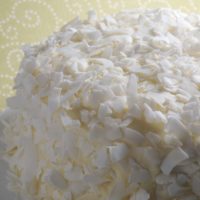 Ingredients:
For the cake:
1 & 1/2 cups (3 sticks) unsalted butter, softened
2 cups granulated sugar
5 eggs, at room temperature
1 & 1/2 teaspoons vanilla extract
1 & 1/2 teaspoons almond extract
3 cups all-purpose flour
1 teaspoon baking powder
1/2 teaspoon baking soda
1/2 teaspoon kosher salt
1 cup milk
4 ounces sweetened shredded coconut
For the frosting:
16 ounces cream cheese, softened
1 cup unsalted butter, softened
3/4 teaspoon vanilla extract
1/4 teaspoon almond extract
1 pound confectioners' sugar, sifted
6 ounces sweetened shredded coconut
Directions:
To make the cake:
Preheat oven to 350°. Grease 2 9-inch round cake pans and line each with parchment paper. Grease paper and dust with flour.
Mix butter and sugar on medium-high speed of an electric mixer until light and fluffy (about 3-5 minutes). Add eggs, one at a time, mixing well after each addition. Add extracts and mix. The mixture will look a bit lumpy.
Sift flour, baking powder, baking soda, and salt. Turn the mixer on low speed and add dry ingredients, alternating with milk, in three parts. Mix just until combined. Fold in coconut.
Pour batter evenly into prepared pans. Smooth the tops of each. Bake for 45-55 minutes, or until tops are browned and a toothpick inserted in the center comes out clean. Cool in pans for 30 minutes. Then, remove from pans to finish cooling on wire racks.
To make the frosting:
Using an electric mixer on low speed, combine cream cheese, butter, and extracts. Add confectioners' sugar and mix just until smooth.
Spread frosting on first layer. Place the second layer on top and frost the top and sides. Sprinkle top and sides with coconut.