German Chocolate Cake with Coconut-Pecan Sauce is a lovely chocolate cake topped served with a luscious sauce on the side!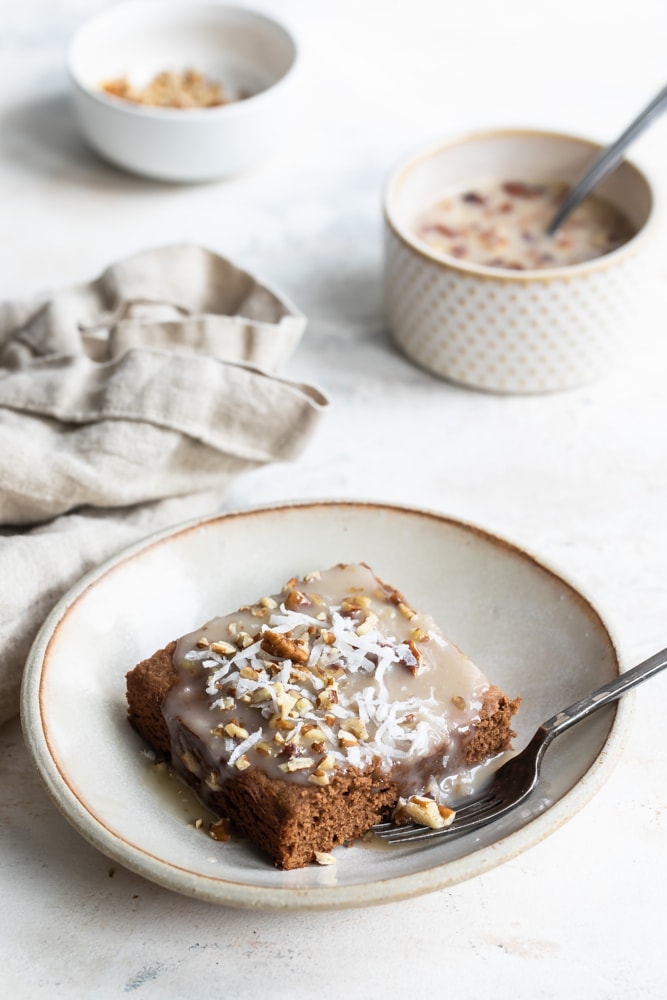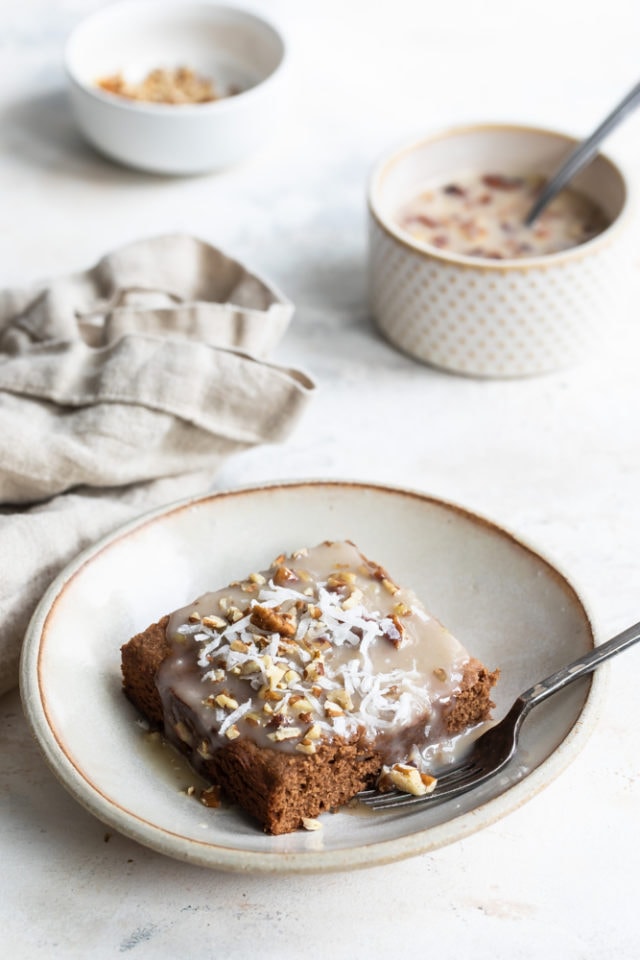 One of my all-time favorite cakes is German Chocolate Cake. I just love that chocolate cake and its traditional coconut-pecan frosting. My mother made it for me countless times because she knew how much I loved it.
This German Chocolate Cake with Coconut-Pecan Sauce veers a bit off the path of that classic dessert by skipping the frosting in favor of a simple sauce with similar flavors. Now, you may ask yourself why you'd want to do that. And the answer is that (shockingly) not every chocolate lover likes coconut. I discovered this when I met my husband, and I was taken aback to discover that there were people who don't love coconut.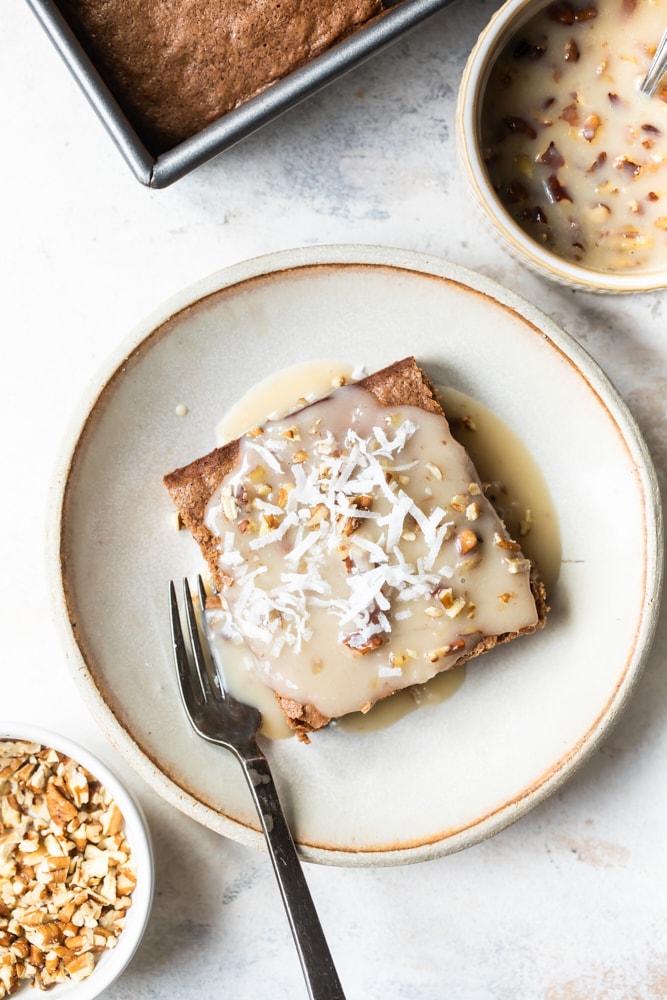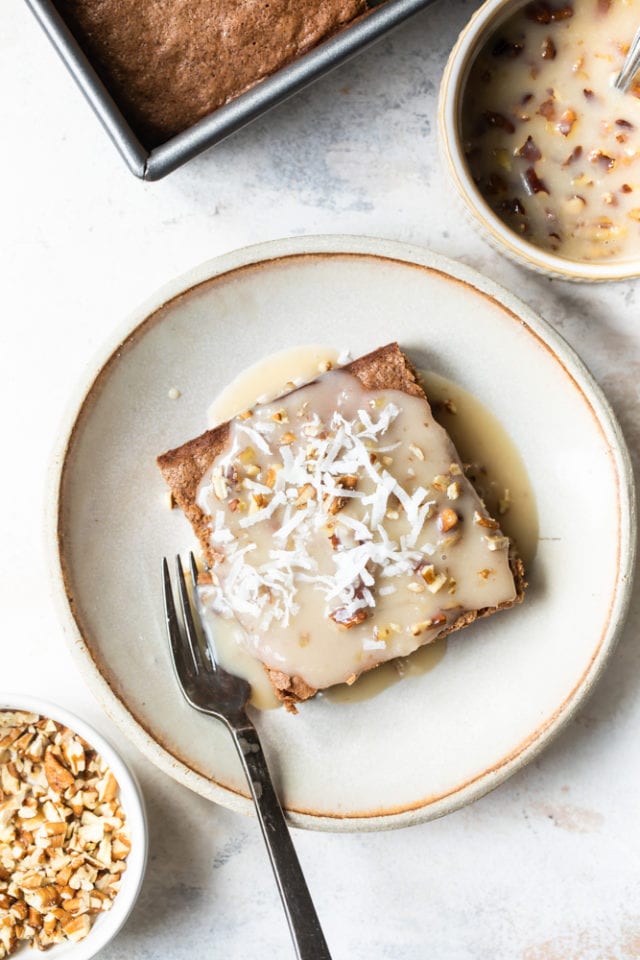 That difference in flavor preferences is what initially led me to make this cake. Now when I have a serious craving for German Chocolate Cake, I offer this cake served with the sauce on the side so that Quinn and anyone else who doesn't like coconut or pecans can opt for a different topping for their cake. Think ganache or something fruity or anything else you can imagine!
All discussion of coconut haters aside, one of the other great things about this sauce is that it's served warm on slices of this cake. This cake is a little denser than most German Chocolate Cakes, which means that the sauce soaks in and softens the cake a bit. And it's SO good.


Why is it called German chocolate?
I often get questions about the name of desserts that include "German chocolate." It can be confusing, as most people assume it's related to the country of Germany. However, the name is a nod to Samuel German, a chocolate maker who developed a way to make sweetened chocolate.
It is actually called German's Chocolate, but that apostrophe is rarely used anymore in recipe names. You will usually still see it on the packaging from Baker's Chocolate.


Tips for Success
Measure accurately. Use a scale to measure by weight if necessary. Otherwise, use the spoon and sweep method to make sure you don't over-measure. This is especially important for the flour, which you can read more about here.
Use a light-colored metal pan. Dark pans tend to bake the outside edges and the bottom too quickly, leaving the center under-baked. Non-metal pans usually require time or temperature adjustments as they conduct heat differently than metal.
Don't over-mix the cake batter. Mix the batter just until combined. Too much mixing can lead to dense, chewy cake.
Use German's chocolate if possible. It has a cacao percentage somewhere in the mid-40s, making it sweeter than most darker chocolates. You can use semisweet chocolate, but be mindful of its cacao percentage. It can range from 60% up to and sometimes past 70%. Aim for the lower end of that range for comparable flavor.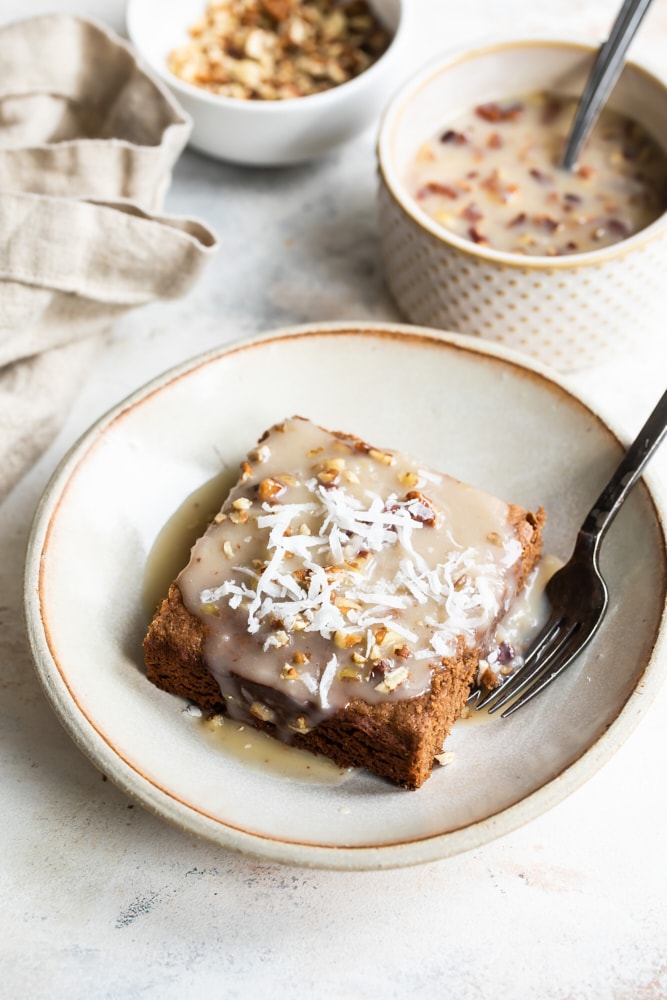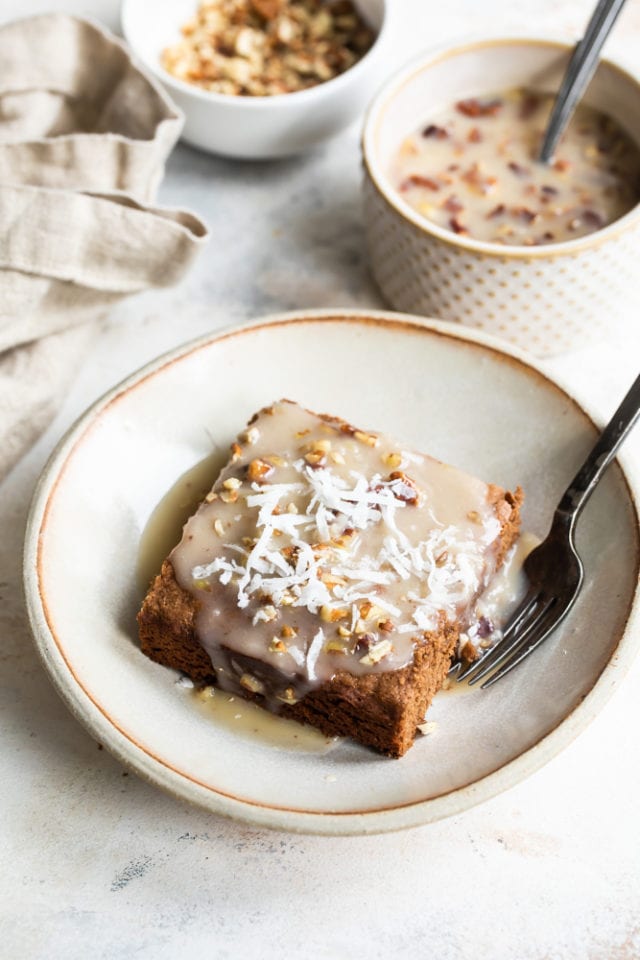 If you're a fan of all things German Chocolate, this is a great recipe to add to your baking arsenal. It offers something just a bit different while staying true to the flavors of the classic dessert.
Find more cake recipes in the Recipe Index.
More Chocolate Cake Recipes