April 29, 2009
Brownies from Amy's Bread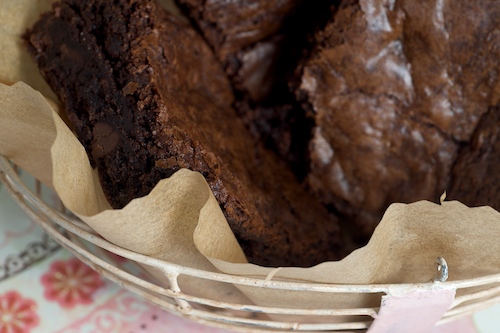 Recently, I was shocked to discover that there are people who have never had a homemade brownie. I can't even imagine. Of course, they'd had brownies made from a mix, but none that were truly homemade. Having shared these brownies with them, I have been assured that they are now completely spoiled. Boxed brownies will never quite measure up again.

These particular brownies are from The Sweeter Side of Amy's Bread. Amy's Bread is a well-established, well-loved bakery in New York. It is actually one of the first bakeries I ever visited in New York. Most of you know how often we visit New York. I love to try out new bakeries and revisit some old favorites.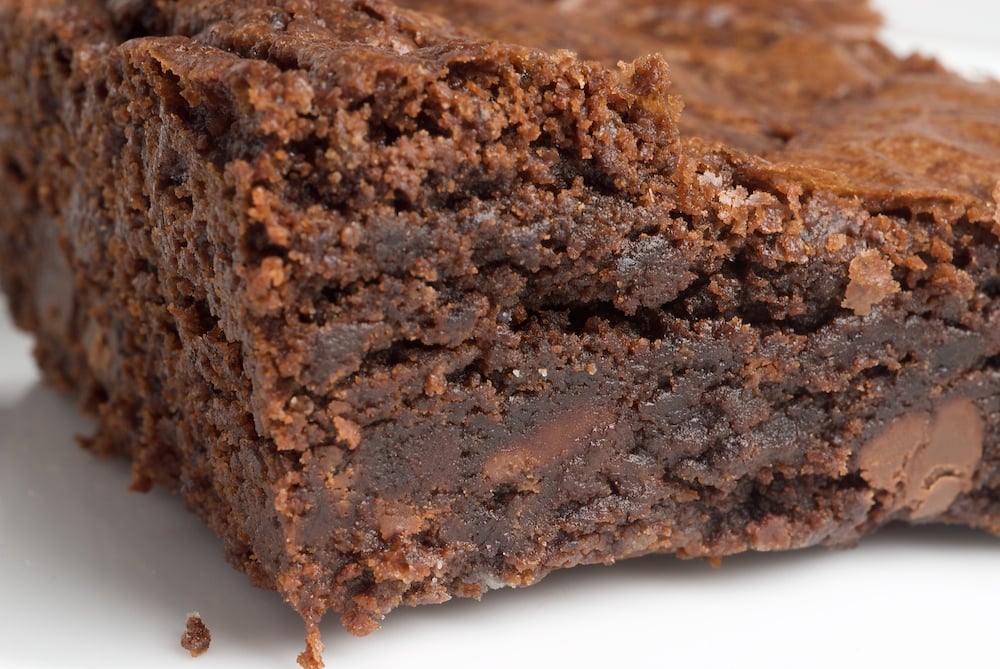 The original recipe has nuts, but I opted to leave them out at Quinn's urging. I must say that they really don't need the nuts at all. For a non-augmented brownie, these are some of the very best I've ever had.
If there are any of you out there who have never experienced a homemade brownie, I urge you to make these or some other recipe as soon as you can. My only rule of brownie baking is to use the very best chocolate you can find. Brownies are one of the simplest things to bake. Most of them can be made in just one bowl. And they certainly beat brownies from a box any day.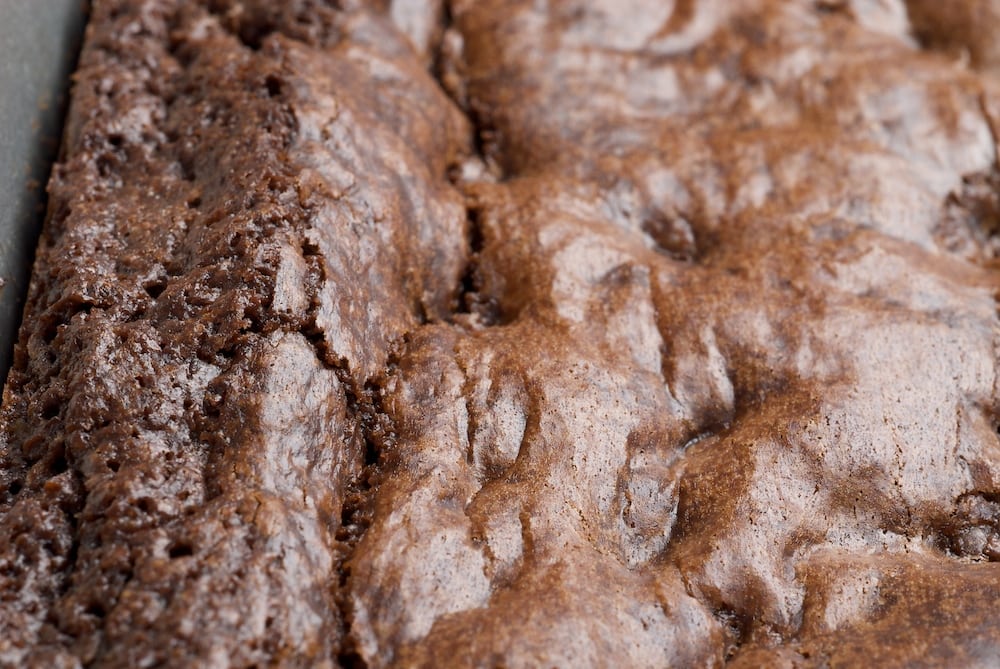 Looking for homemade brownie inspiration? Check out some of these.
Brownies from Amy's Bread
Yield: 12 large or 24 small brownies
Prep Time: 20 minutes
Cook Time: 36 minutes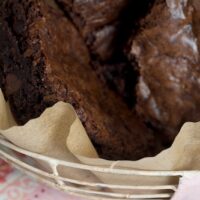 Ingredients:
3 & 1/3 cups (20 ounces) semisweet chocolate chips
1 cup unsalted butter
3 ounces unsweetened chocolate, chopped
1 cup granulated sugar
3 large eggs
1 tablespoon vanilla extract
1/2 cup + 1 tablespoon all-purpose flour
1 & 1/2 teaspoons baking powder
1/2 teaspoon baking soda
1/2 teaspoon kosher salt
1 & 3/4 cups chopped nuts, toasted (optional)
Directions:
Preheat oven to 350°. Grease a 9″x 13″ baking pan. Line bottom of pan with parchment paper.
Melt butter, half of the chocolate chips, and usweetened chocolate in a double boiler (or microwave). Let mixture cool to warm.
Whisk sugar, eggs, and vanilla just until mixed. Over-mixing will cause crumbly brownies. Fold in warm chocolate mixture.
Whisk flour, baking powder, baking soda, and salt. Fold dry ingredients into chocolate mixture until just combined. Stir in remaining chocolate chips and nuts (if using), mixing just until combined.
Pour batter into prepared pan. Spread to an even thickness. Bake 32-36 minutes. The edges will be slightly firm and the center will be soft when they are fully baked. Do not overbake. Cool completely in pan on wire rack.
Notes:
These brownies may cut better if they are chilled first.