Add your favorite granola to a new favorite cookie in these Granola Cookies with Chocolate and Roasted Almonds!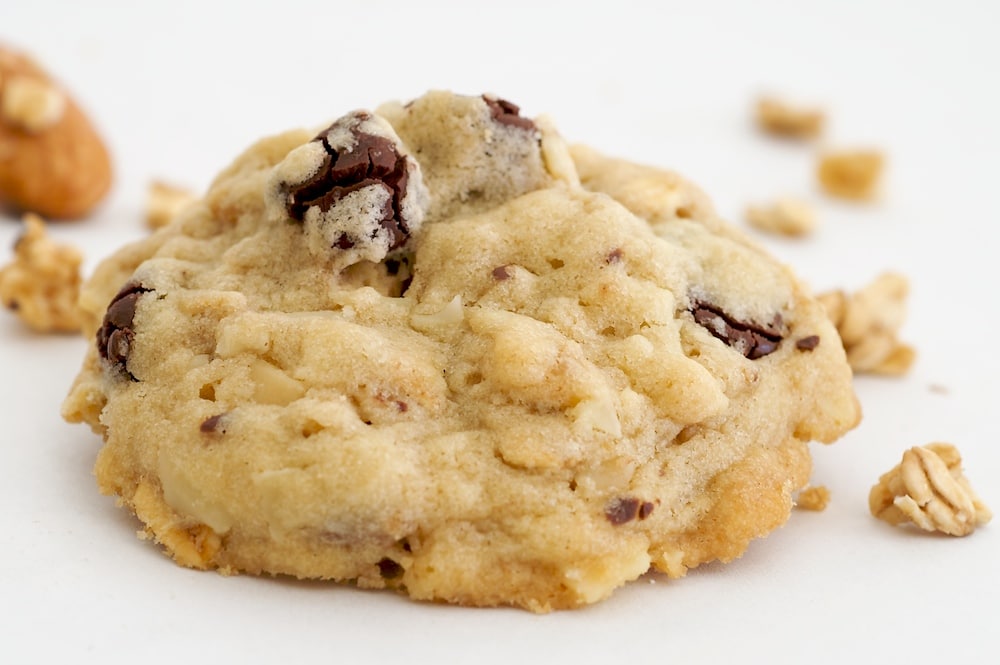 The first time I flipped through At Home with Magnolia, I was intrigued by these cookies. I am a big fan of granola and have been tempted more than once to make my own granola bars. Somehow, though, I'd never thought to put granola in cookies.

I have to say that I was not disappointed. I, along with everyone else who tried them, thought they were delicious. The original recipe used an oats and honey granola, almonds, and white chocolate. I used a vanilla-almond granola, toasted almonds, and Guittard extra semi-sweet chocolate chips. The darker chocolate helps to offset the sweetness of the granola.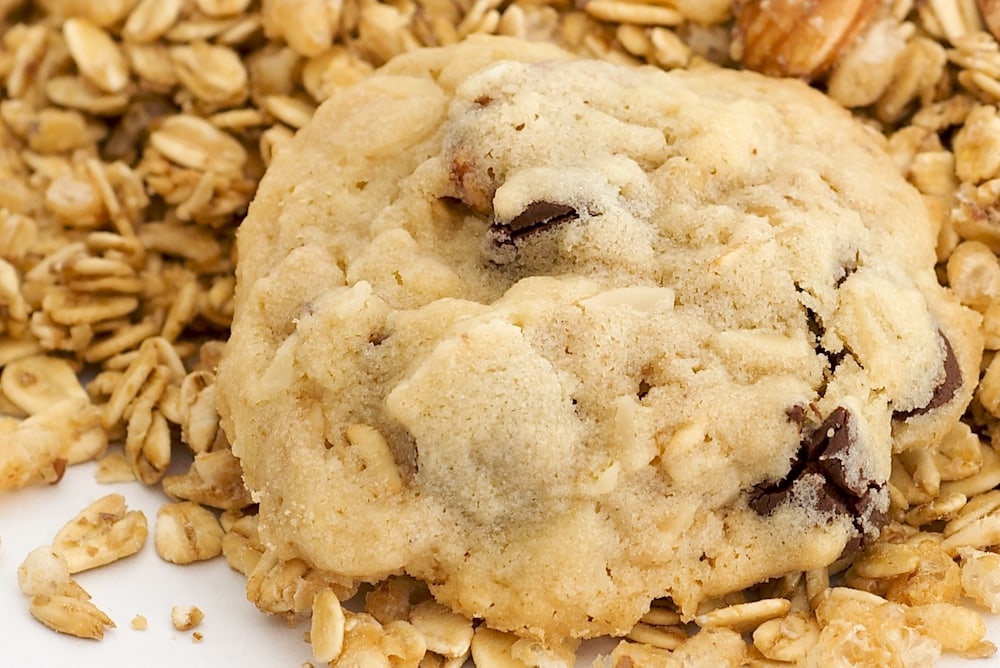 This is a great recipe for tailoring to suit your tastes. Next time, I'm thinking of using either peanut butter granola with roasted peanuts or dark chocolate granola with toasted pecans. With all the varieties of granola out there, you never have to make these the same way twice.
I hope you'll take your favorite granola and make your own version of these cookies. The possibilities are endless! If anyone discovers their own really good variation, please share it in the comments!
Find more cookie recipes in the Recipe Index.
More Tasty Twists on Chocolate Chip Cookies