May 20, 2009
Granola Cookies with Chocolate and Roasted Almonds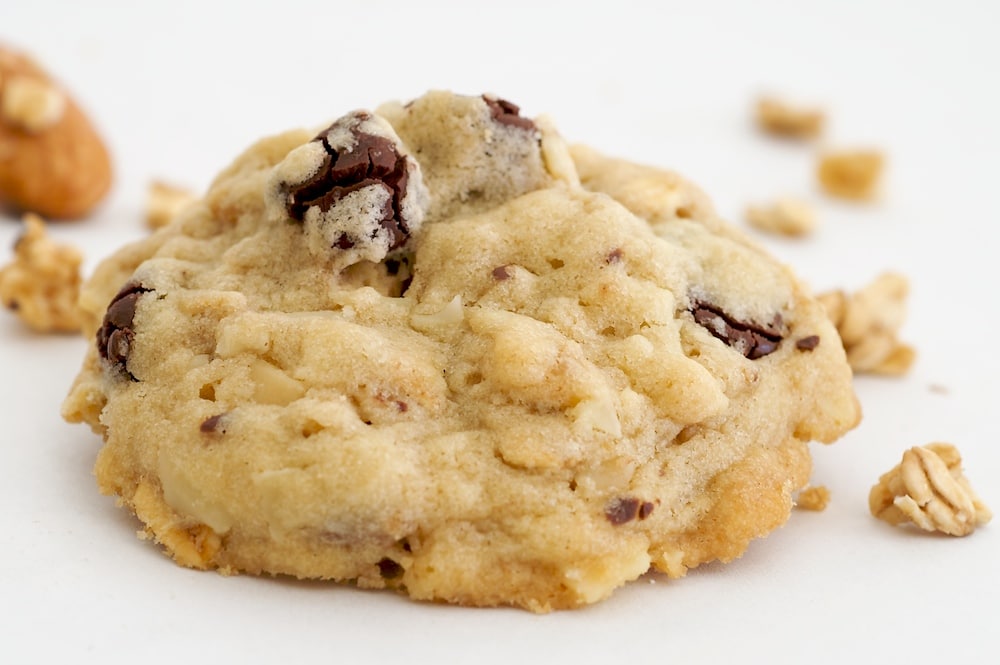 The first time I flipped through At Home with Magnolia, I was intrigued by these cookies. I am a big fan of granola and have been tempted more than once to make my own granola bars. Somehow, though, I'd never thought to put granola in cookies.

I have to say that I was not disappointed. I, along with everyone else who tried them, thought they were delicious. The original recipe used an oats and honey granola, almonds, and white chocolate. I used a vanilla-almond granola, toasted almonds, and Guittard extra semi-sweet chocolate chips. The darker chocolate helped to offset the sweetness of the granola.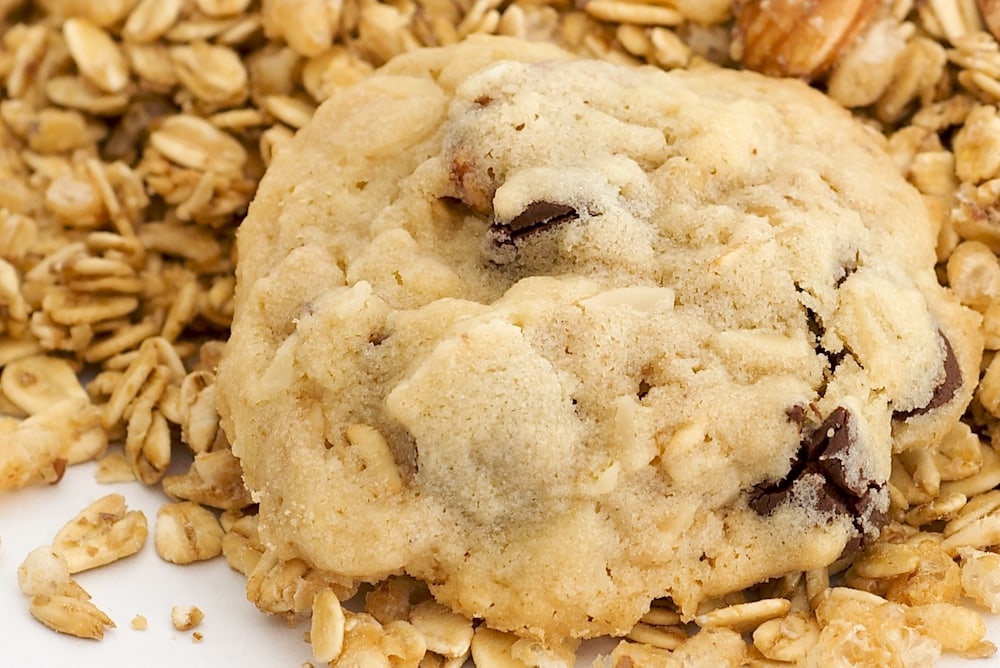 This is a great recipe for tailoring to suit your tastes. Next time, I'm thinking of using either peanut butter granola with roasted peanuts or dark chocolate granola with toasted pecans. With all the varieties of granola out there, you never have to make these the same way twice.
If anyone discovers their own really good variation, please let me know!
Granola Cookies with Chocolate and Roasted Almonds
Yield: about 48 cookies
Prep Time: 20 minutes
Cook Time: 14 minutes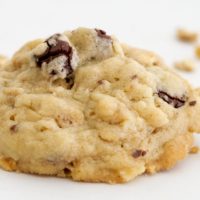 Ingredients:
2 cups all-purpose flour
1 teaspoon baking soda
1/2 teaspoon salt
1 cup unsalted butter, softened
1/2 cup granulated sugar
1/2 cup firmly packed light brown sugar
1 large egg, at room temperature
1 teaspoon vanilla extract
1 & 1/2 cups granola
1 cup coarsely chopped roasted almonds*
2/3 cup coarsely chopped chocolate
Directions:
Combine flour, baking soda, and salt in a small bowl. Set aside.
In a large bowl, beat butter, granulated sugar, and brown sugar until smooth, about 2 minutes. Mix in egg and vanilla, beating well. Gradually add dry ingredients, mixing until thoroughly blended. Stir in granola, almonds, and chocolate.
Drop dough by rounded teaspoonfuls onto ungreased cookie sheets. Leave several inches between cookies. Refrigerate for 20 minutes. Preheat oven to 350°.
Bake 12-14 minutes. Cool on baking sheets for 5 minutes. Remove cookies to wire racks to cool completely.
Notes:
*Spread almonds on a baking sheet and place in a 350° oven for about 15 minutes.