There's a delicious Nutella surprise inside this Sour Cream Hazelnut Bundt Cake!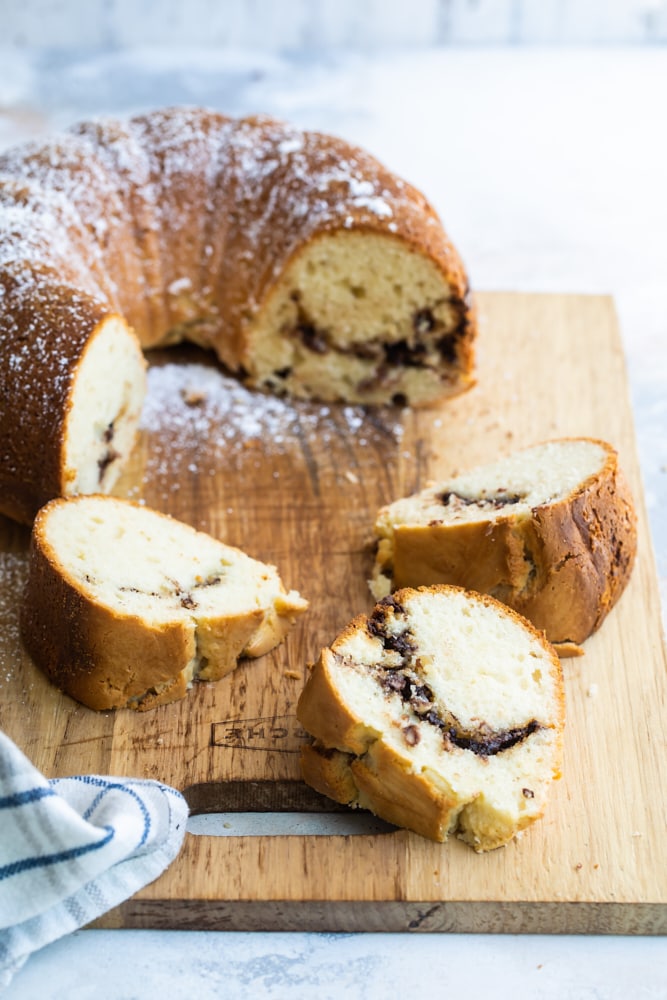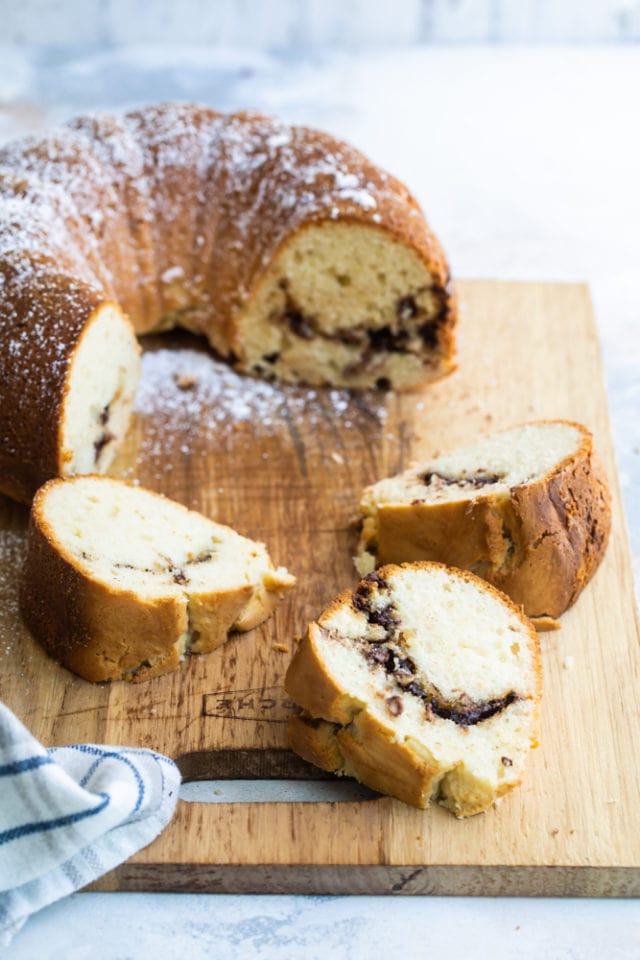 This Sour Cream Hazelnut Bundt Cake is an oldie but a goodie from the archives of one of my favorite magazines, Cooking Light. It's a soft, moist cake with a delicious ribbon of Nutella running through it to make it extra special.
The cake itself is a simple one that's made with fairly basic baking ingredients. Add to that some toasted hazelnuts and a little chocolate-hazelnut spread, and you've got one fantastic cake.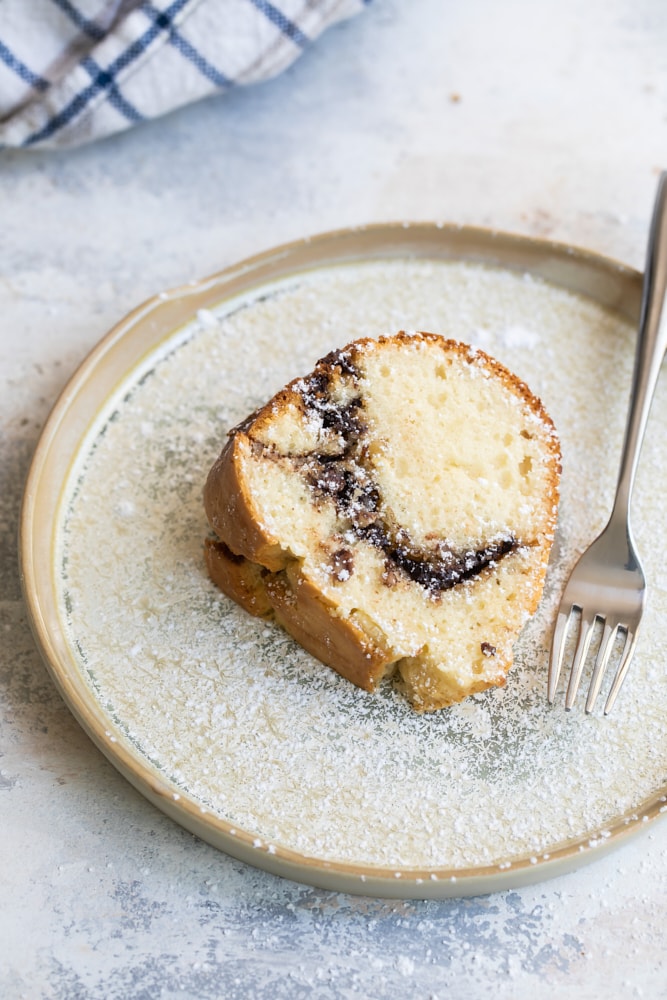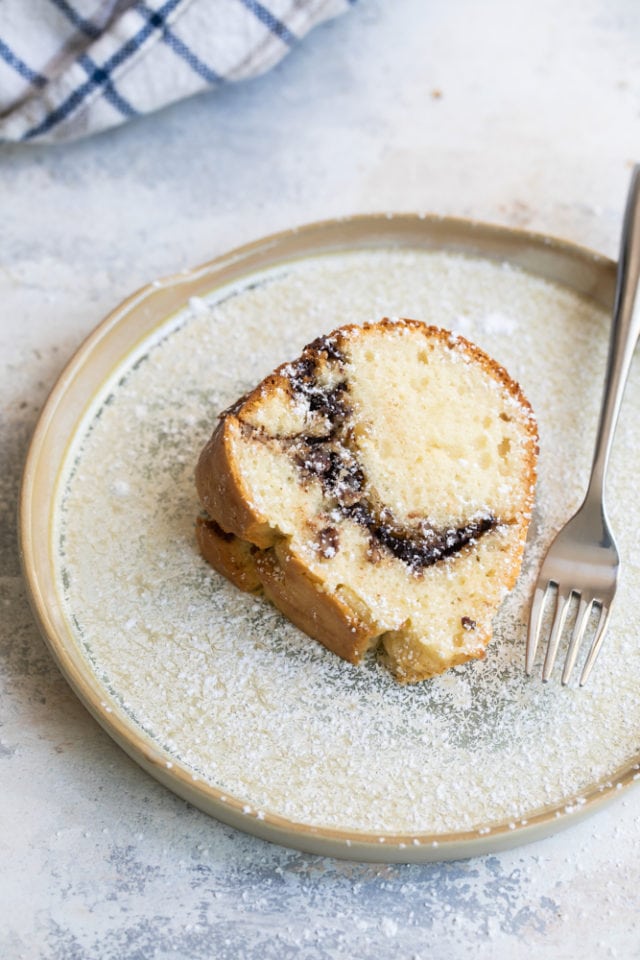 There's just enough chocolate-hazelnut deliciousness in this cake to give it a wonderful burst of flavor. And how pretty is that chocolate ribbon running it? It's such a simple cake to make, but it's so delicious and pretty, too.
I'm a big fan of all things Nutella, so it stands to reason that I'm also a big fan of this Sour Cream Hazelnut Bundt Cake. It's the kind of cake that you can eat any time of day, from breakfast to a midnight snack. Who doesn't want a cake they can eat any time of day?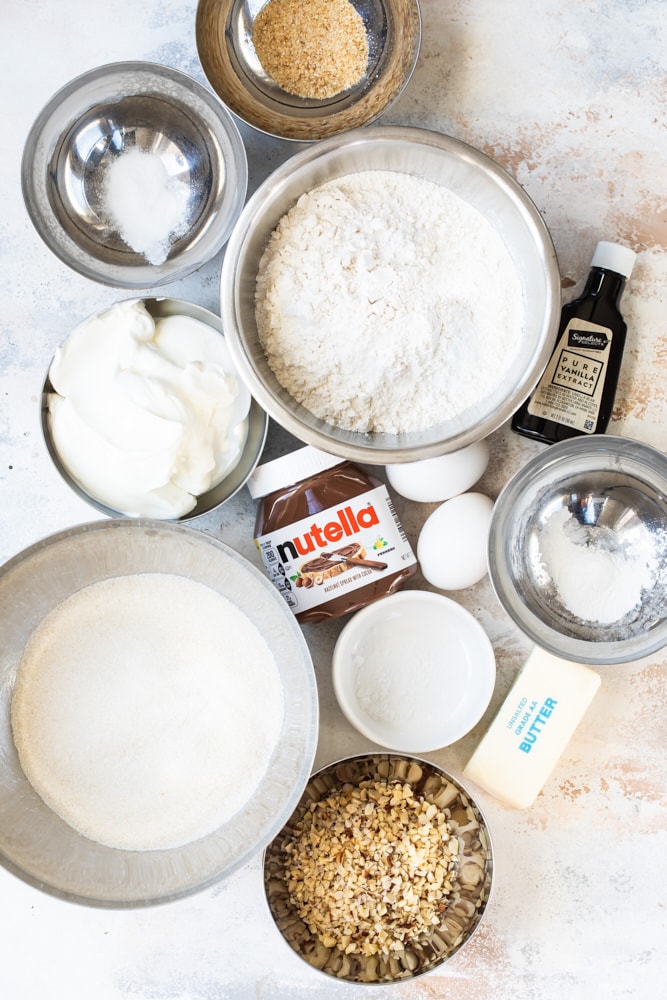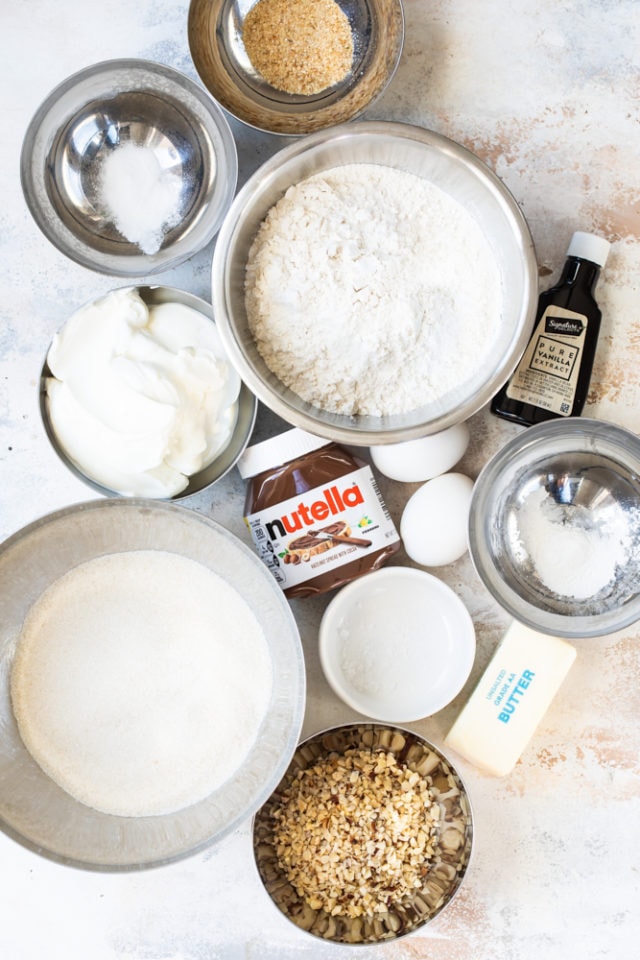 Tips for Success
Measure accurately. Use a scale to measure by weight if possible. Otherwise, use the spoon and sweep method to avoid over-measuring.
Use a light-colored metal pan. Dark pans tend to cook the outside edges faster, leaving the center under-baked.
Thoroughly grease the pan. I recommend a cooking spray with flour, like Baker's Joy or Pam for Baking. If you don't usually get things mixed quickly, you may want to wait to spray the pan until you're ready to add the batter to the pan. That will prevent the spray from settling at the bottom of the pan.
Use fat-free sour cream. This is one of the few times I will recommend not using full-fat sour cream in baking, but this recipe is designed to use the fat-free version. You can substitute low-fat or full-fat sour cream, but the results will vary.
For more tips, see Bundt Cake Baking Tips.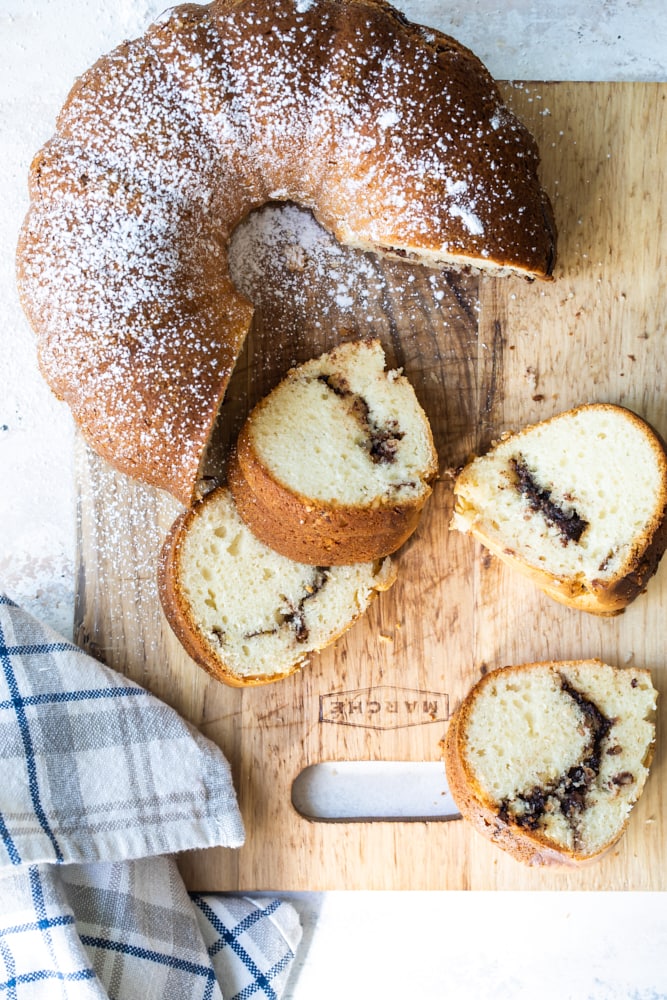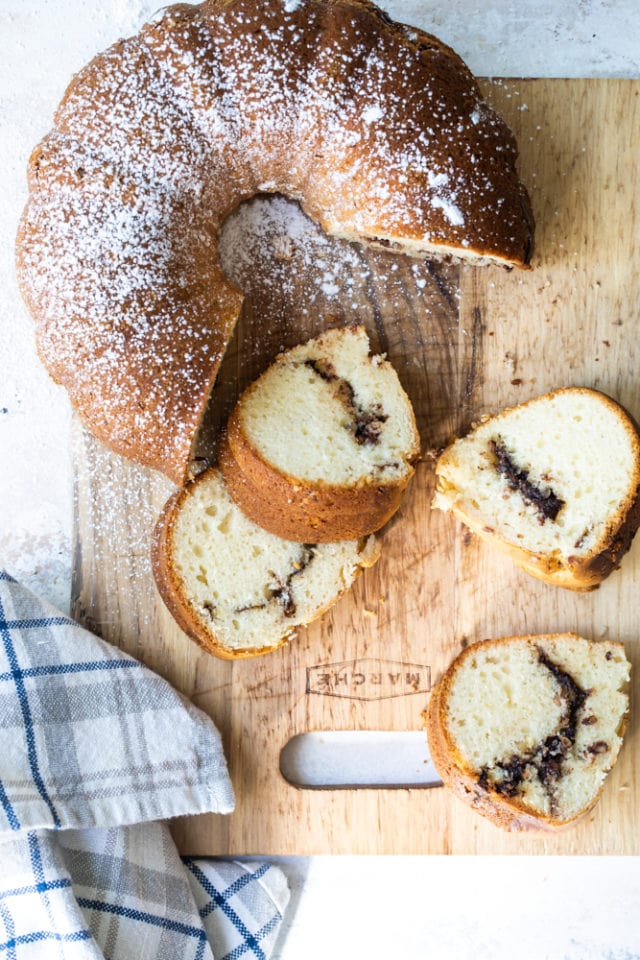 I've long loved this Sour Cream Hazelnut Bundt Cake. The versatility of it makes it an easy choice for so many occasions. Plus, it has such lovely texture and flavor to make it a real pleasure to eat. If you're looking for a simple, delicious cake that won't break your calorie budget, then I hope you'll give this one a try!
Find more Bundt cake recipes in the Recipe Index.
More Nutella Recipes