April 6, 2008
Sour Cream Hazelnut Bundt Cake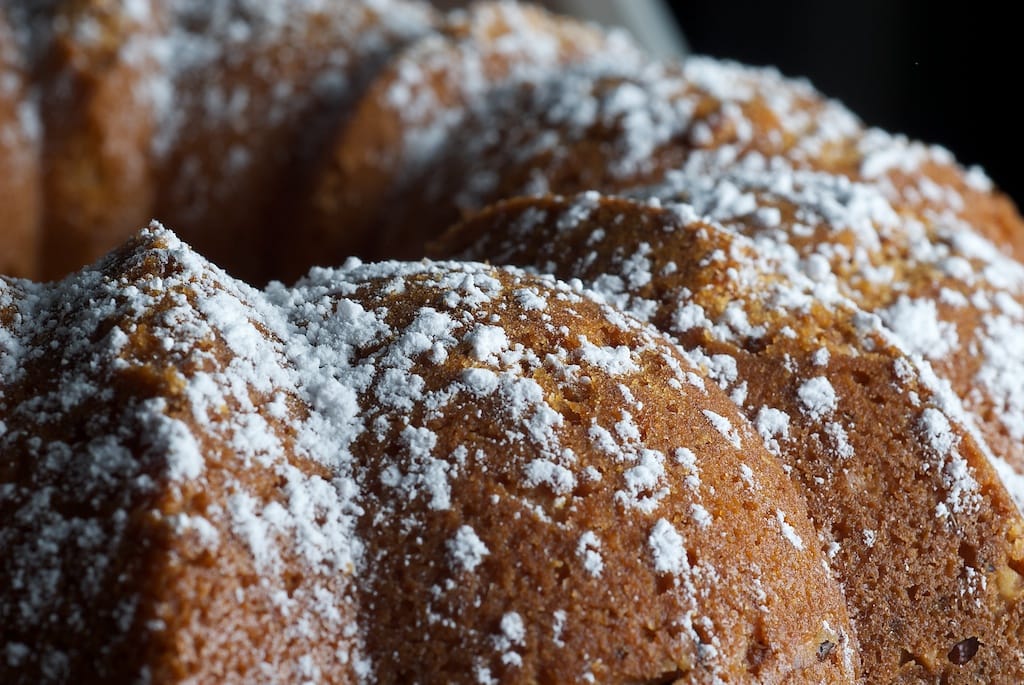 For years, I had no luck with Cooking Light's recipes. Nothing ever turned out the way I had envisioned. I don't know if they've changed or if I have, but I find myself enjoying their creations more and more. I stopped my subscription to their magazine years ago, but I have renewed and am enjoying it more than ever.

This recipe is not a new one, but from their 2004 archives. I accidentally found it online while I was hunting down a Nutella brownie recipe (which I still haven't found). I've had it bookmarked for a while, but my chocolate/hazelnut love was recently stirred up again and I couldn't get this recipe off my mind.
I love the texture of this cake. It's a tad crunchy on the outside, and soft and moist and just wonderful on the inside.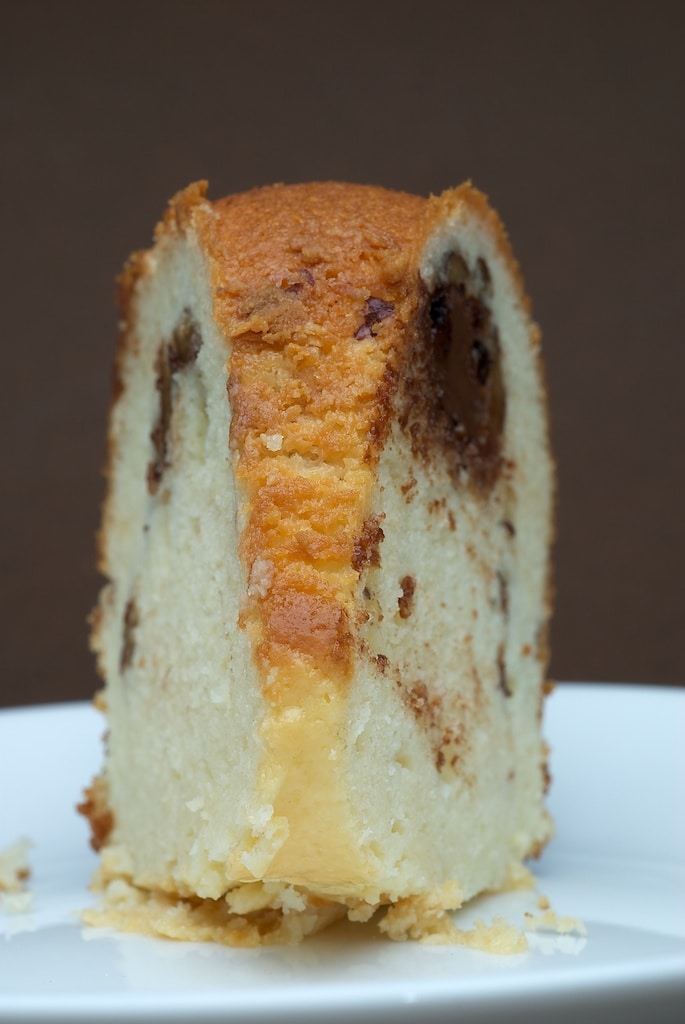 When Quinn and I had our servings, I started with the non-chocolate portion while Quinn started with the chocolate part. I really wanted to work my way up to the chocolate and hazelnuts. The chocolate and hazelnuts inside are just enough to give the cake a little added burst of flavor.
This is the kind of cake that you can eat any time of day, from breakfast to a midnight snack. And, for those of us still trying to stick to our diets, you can take comfort in eating a Cooking Light recipe.