Hazelnut Crinkle Cookies are a nutty twist on classic chocolate crinkle cookies. Made with rich chocolate-hazelnut spread and crunchy hazelnuts, these beautiful cookies are sure to be a favorite!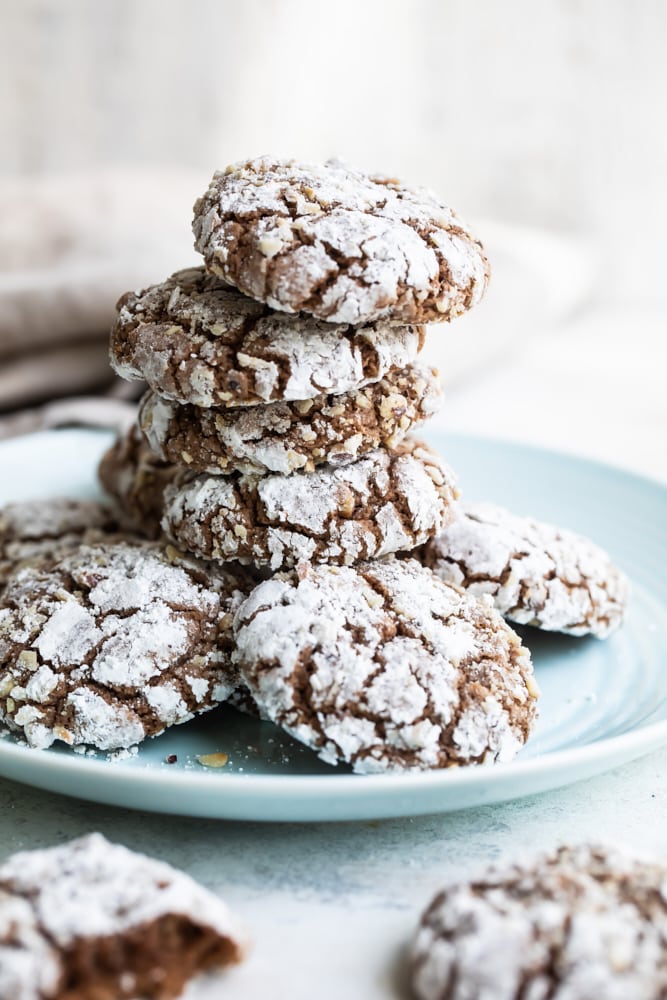 Fun fact: These Hazelnut Crinkle Cookies are the first thing I ever baked with Nutella. I wasn't sure what to expect with my first foray into that chocolate-hazelnut deliciousness, but I assure you it was love at first bite!
Chocolate Crinkle Cookies are a staple recipe in many baker's recipe box. This recipe adds a nutty twist with the addition of hazelnuts and your favorite chocolate-hazelnut spread. All of that chocolate and hazelnut flavor really comes through in these cookies. If you're a Nutella fan, these aren't to be missed!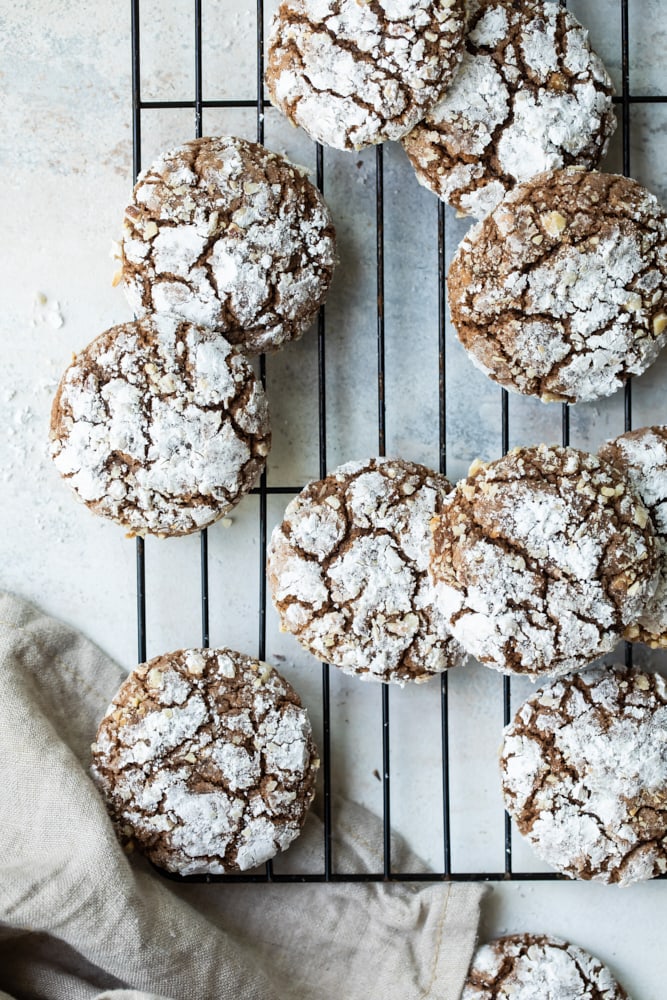 This recipe makes a big batch of cookies, so they're perfect for sharing. Why not make some goodie bags to deliver to your neighbors and friends? You'll get some new raving fans, I'm sure!
Don't let the long-ish list of ingredients deter you from baking a batch of these wonderfully delicious cookies. They come together more quickly than you'd think. You'll need a few extra minutes to shape and roll them, but it will 100% be worth it!


Tips for Success
Measure accurately. Measure by weight if you can. Otherwise, spoon and scoop!
Toast the hazelnuts. Toasting brings out the flavor of the nuts to make these cookies even better. Spread the nuts in a single layer in a lined, shallow pan. Bake at 350°F for 10-15 minutes, stirring occasionally.
Portion the dough consistently. I have the most success using a cookie scoop to portion the dough before rolling each portion into a ball. Sizing the cookies consistently not only looks nice, but it also helps ensure that the cookies bake evenly.
Refrigerate the dough if necessary. If your kitchen is warm or you feel the dough isn't quite sturdy enough to shape, then try chilling it briefly to make it easier to handle.
Organize assembly. Place the hazelnuts and the confectioners' sugar in shallow dishes next to your mixed dough and baking pans. That will allow you to work more efficiently to get the cookies shaped and in the oven.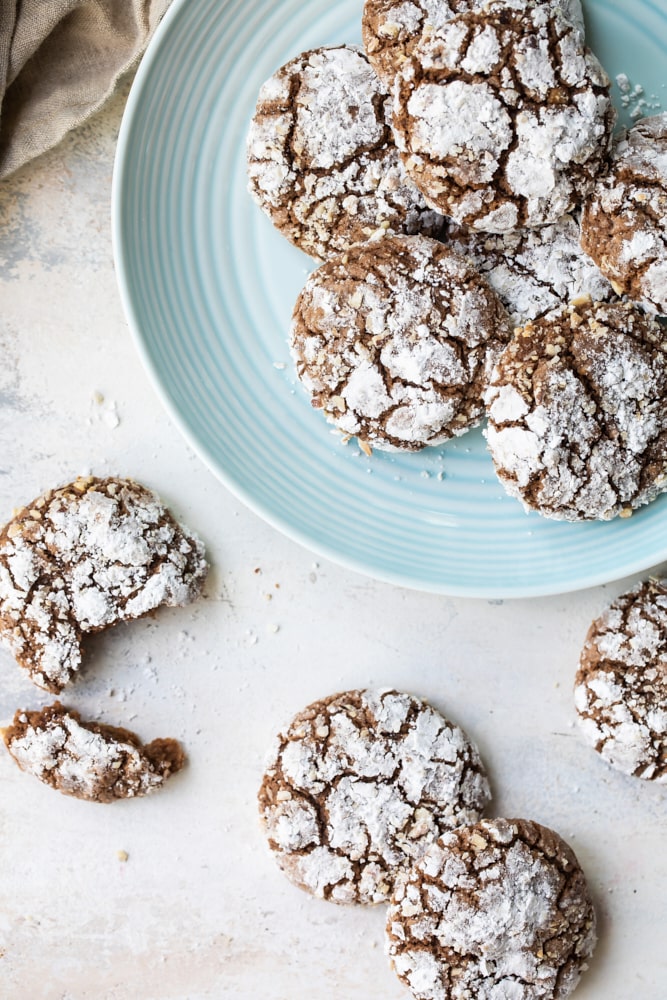 Years ago, I deemed these cookies as one of my all-time favorites. And that still holds today! For those of us who really adore all things chocolate and hazelnut, these cookies are easy to designate as a favorite.
Find more cookie recipes in the Recipe Index.
More Crinkle Cookie Recipes