I never tire of the combination of chocolate and peanut butter. Any of you who read BoB regularly are aware of that. I also love to bake cookies, so I really had no choice but to make this recipe.
These cookies are a twist on traditional peanut butter cookies. There's the addition of chocolate for all of us chocolate/peanut butter fans. Also, they have just a bit of cinnamon for a little different taste. It's the added element that makes people ask what is different about these.

I have mentioned many times that my favorite cinnamon is Penzey's Extra Fancy Vietnamese Cassia Cinnamon. It is essentially the strongest cinnamon you can get. The folks at Penzey's suggest decreasing the amount of this cinnamon when using it in recipes. I, for one, pay that suggestion no mind and use the full amount. If you're a fan of cinnamon like I am, then you'll want to do the same.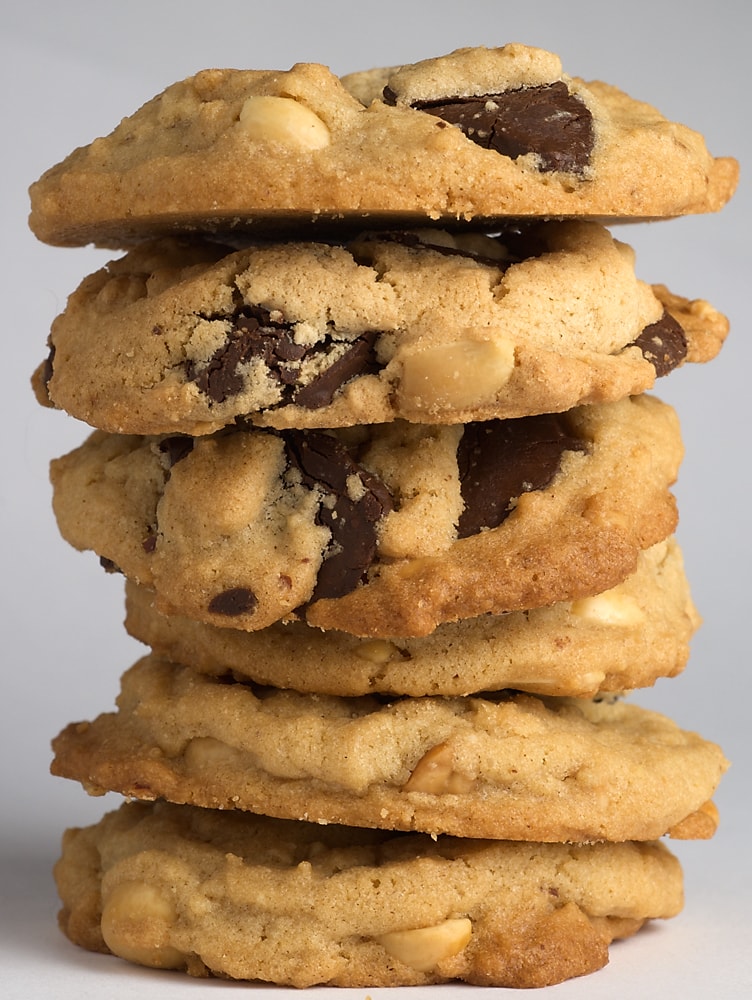 For these cookies, I used Guittard's Super Cookie Chips that I found at World Market. I haven't been able to find them anywhere else, so I usually pick up a couple of bags when we're in the store. These chocolate chips are, as you might suspect, larger than the usual chocolate chips without being chocolate chunks. With them being from Guittard, they are also quite delicious.
I did make one slight change to Southern Living's recipe. Because I don't like using shortening, I substituted an equal amount of butter, for a total of 1 cup of butter. Also, I made the cookies about half of the recommended size and reduced the baking time to 10 minutes.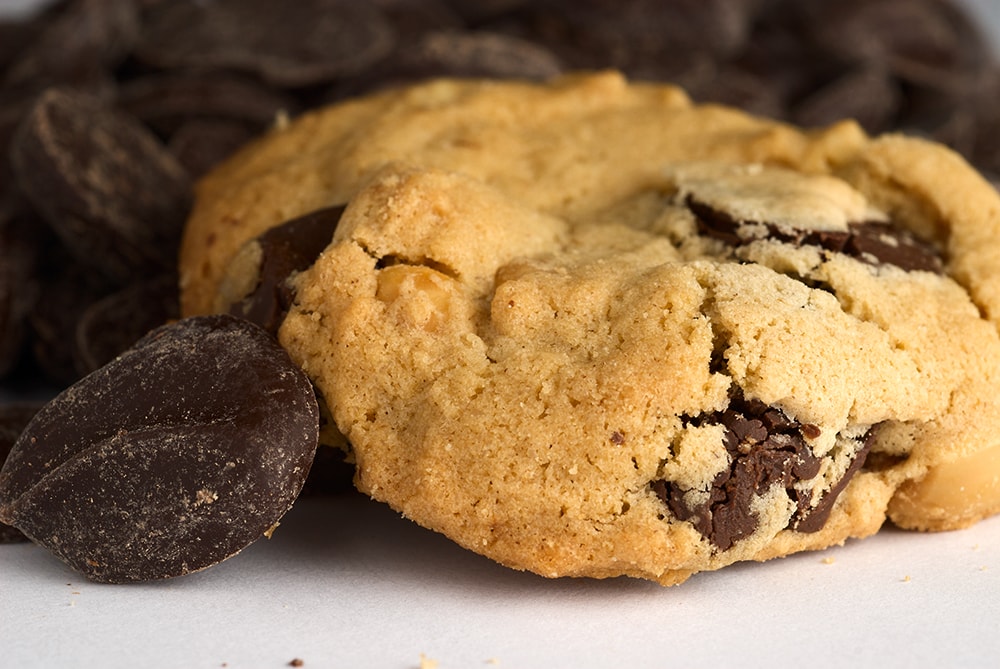 These cookies were sampled by both family and co-workers, and received nothing but raves. I had a box of them sitting on the kitchen counter when I hosted Quinn's belated birthday dinner, and they were quickly found and eaten. In fact, these became little party favors for everyone to take home.
By the way, for you chocolate fans, check the bottom of the recipe for how to add even more chocolate to these cookies. If anyone tries the double chocolate version, let me know what you think.