Double the chocolate means big, rich flavor in these Double Chocolate Brownies!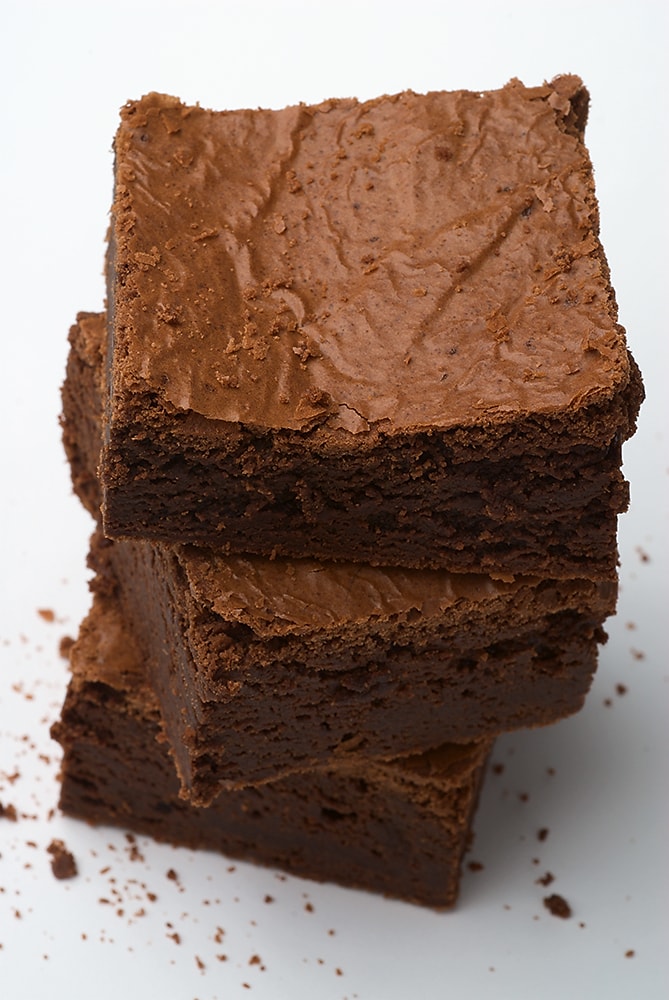 It's not often that I make brownies with no additions. No nuts, peanut butter, coconut… you get the picture. However, plain brownies are Quinn's favorite. I hesitate to call these "plain brownies." They are far, far too good for such a description.

This recipe comes from Martha Stewart's Cookies, a recent addition to my cookbook library. It's from the editors of Martha Stewart Living, and includes some of their best cookie recipes. They claim these brownies to be one of their most popular recipes. After trying them, I can understand why that is.
These brownies are packed with two kinds of chocolate – semisweet chocolate and cocoa powder. That makes them wonderfully rich and chocolatey. You know when something is all about chocolate, I like to break out the good stuff. We all have our taste preferences when it comes to different brands of chocolate, so my recommendation is to use the best quality chocolate that you like.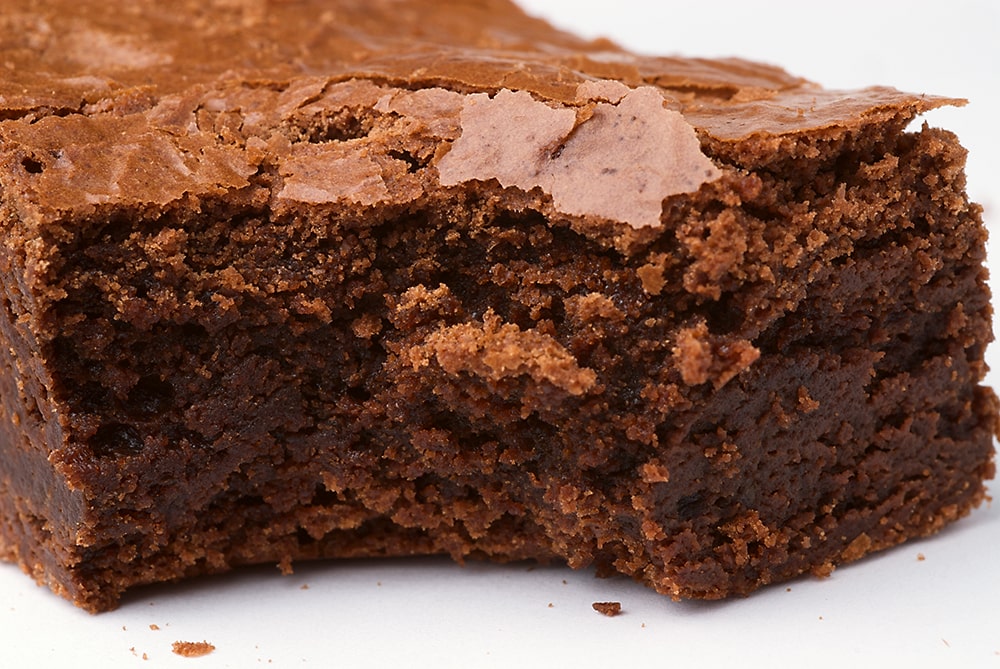 So, back to the brownies. They have a light texture as opposed to the dense and compact variety. With all that chocolate, they are quite rich, although we didn't find them overwhelming. That being said, a small brownie will go a long way toward satisfying your chocolate craving. This Double Chocolate Brownie recipe is definitely one for all of you chocolate addicts to try!
Find more brownie recipes in the Recipe Index.
More Double Chocolate Brownie Recipes