April 10, 2008
Double Chocolate Brownies
Double the chocolate means big, rich flavor in these Double Chocolate Brownies!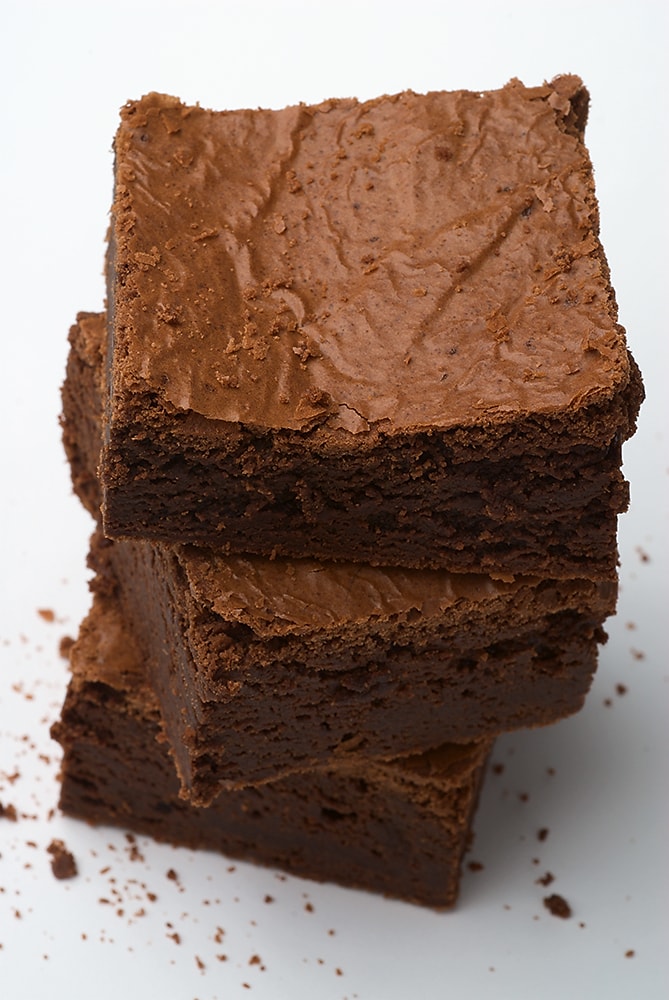 It's not often that I make brownies with no additions. No nuts, peanut butter, coconut… you get the picture. However, plain brownies are Quinn's favorite. I hesitate to call these "plain brownies." They are far, far too good for such a description.

This recipe comes from Martha Stewart's Cookies, a recent addition to my cookbook library. It's from the editors of Martha Stewart Living, and includes some of their best cookie recipes. They claim these brownies to be one of their most popular recipes. After trying them, I can understand why that is.
These brownies are packed with two kinds of chocolate – semisweet chocolate and cocoa powder. That makes them wonderfully rich and chocolatey. You know when something is all about chocolate, I like to break out the good stuff. We all have our taste preferences when it comes to different brands of chocolate, so my recommendation is to use the best quality chocolate that you like.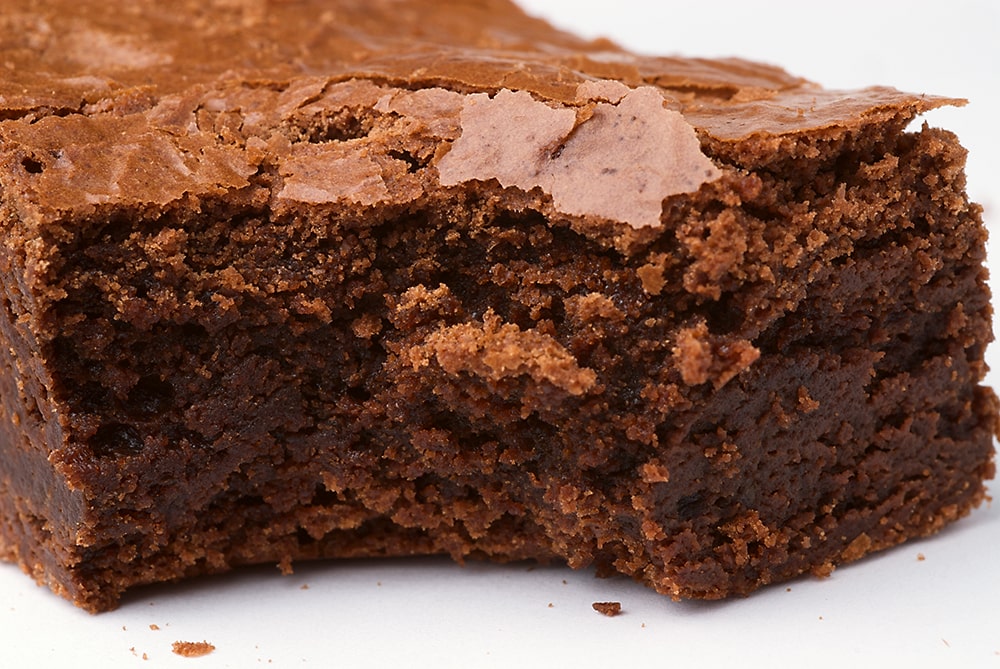 So, back to the brownies. They have a light texture as opposed to the dense and compact variety. With all that chocolate, they are quite rich, although we didn't find them overwhelming. That being said, a small brownie will go a long way toward satisfying your chocolate craving. This Double Chocolate Brownie recipe is definitely one for all of you chocolate addicts to try!
Find more brownie recipes in the Recipe Index.
More Double Chocolate Brownie Recipes
Double Chocolate Brownies
Yield: 9 large or 16 small brownies
Prep Time:25 minutes
Cook Time:35 minutes
Two kinds of chocolate make these Double Chocolate Brownies a favorite among chocolate lovers!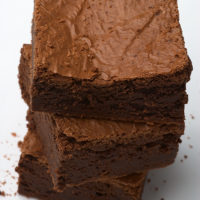 Ingredients:
6 tablespoons (85g) unsalted butter, plus more for pan
6 ounces (170g) semisweet chocolate, coarsely chopped
1/4 cup (21g) unsweetened Dutch-process cocoa powder
3/4 cup (90g) all-purpose flour
1/4 teaspoon baking powder
1/4 teaspoon coarse salt
1 cup (200g) granulated sugar
2 large eggs
2 teaspoons pure vanilla extract
Directions:
Preheat oven to 350°F. Butter an 8″square baking pan. Line pan with parchment paper, leaving 2 inches hanging over the sides. Butter parchment paper.
In a heatproof bowl over a pan of simmering water, stir together the butter, chocolate, and cocoa powder. Set aside to cool slightly.
Whisk together the flour, baking powder, and salt. Set aside.
Combine the sugar, eggs, and vanilla using an electric mixer with a whisk attachment. Mix on medium speed until pale, about 4 minutes. Add the chocolate mixture and mix until combined.
Reduce mixer speed to low and add the flour mixture, mixing until combined.
Pour the batter into the prepared pan. Spread evenly with spatula. Bake about 35 minutes, or until a cake tester comes out with a few crumbs but is not wet. Let the brownies cool in the pan about 15 minutes.
Lift the brownies out of the pan. Cool completely on a wire rack before cutting into squares.