March 25, 2009
Chocolate Hazelnut Cake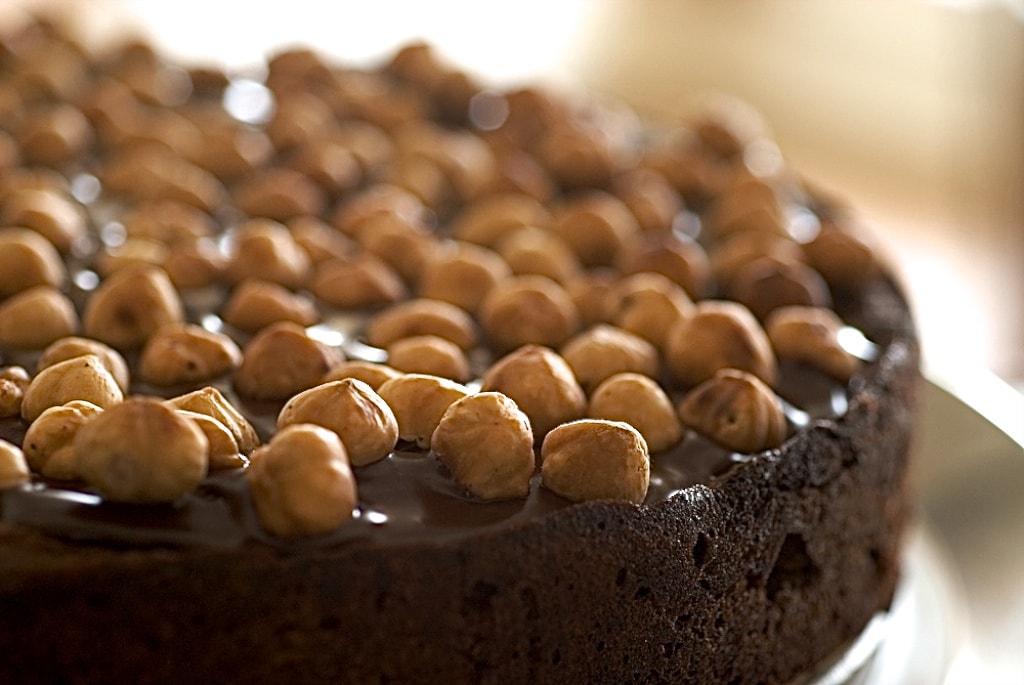 Every year, I let Quinn pick his birthday dessert. Now, when I say that, what I actually mean is that I spend a good bit of time asking lots of questions. A cake or something else? Chocolate? Caramel? Cheesecake? Any idea at all what you'd like? Then, using the bits of information I'm given here and there, I pick out several recipes and let him choose one.
This year's choice is from one of my favorite baking books, How to Be a Domestic Goddess by Nigella Lawson. It's actually called Torta Alla Gianduia. That seemed a bit much to me, so I went with the much simpler name.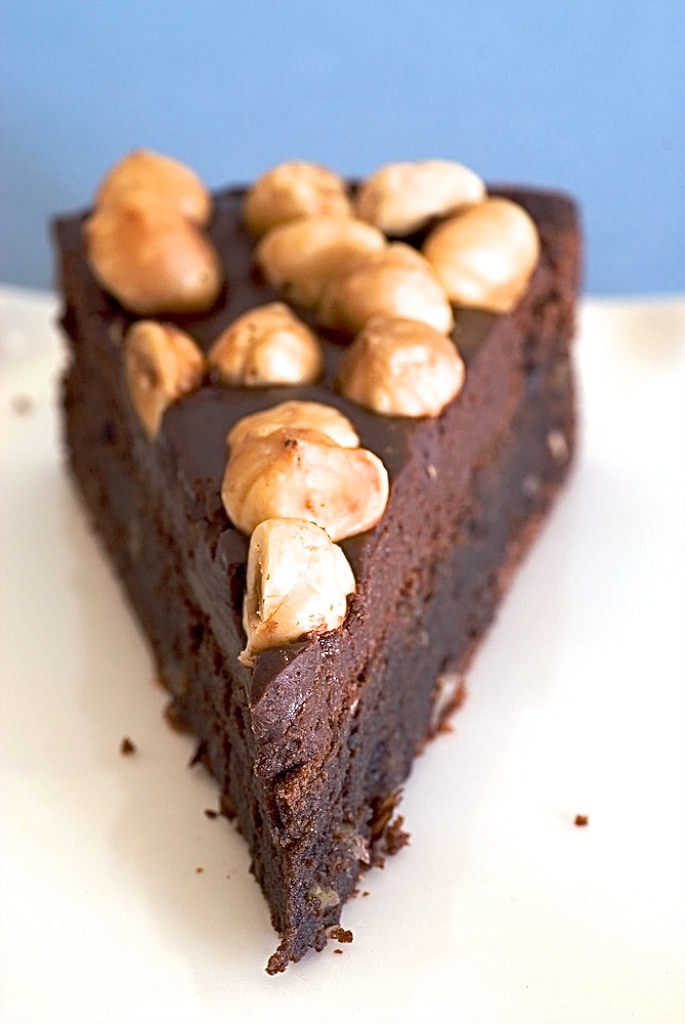 It's really quite a simple cake to make. It is one of those rare recipes that looks impressive without taking days to make while making you consider giving up baking once and for all. I only had two issues with the recipe. The first is just a technical problem. The Nutella in my grocery store comes in a 13 ounce jar, not 14 ounces. Luckily, I had an opened jar in the pantry, so I added an extra dollop. Secondly, be aware that the whisking portion of the icing recipe is beyond tedious. The directions state that the mixture should be whisked until it is "the right consistency." Not having more than that to go by leaves it open to interpretation. I think I might have liked it to be a bit thicker, but it still worked well enough.
I was tempted to use semi-sweet chocolate instead of bittersweet because of Quinn's usual chocolate preferences. However, I don't think it would have been nearly as good. It's so rich that it seems to lend itself to a special occasion.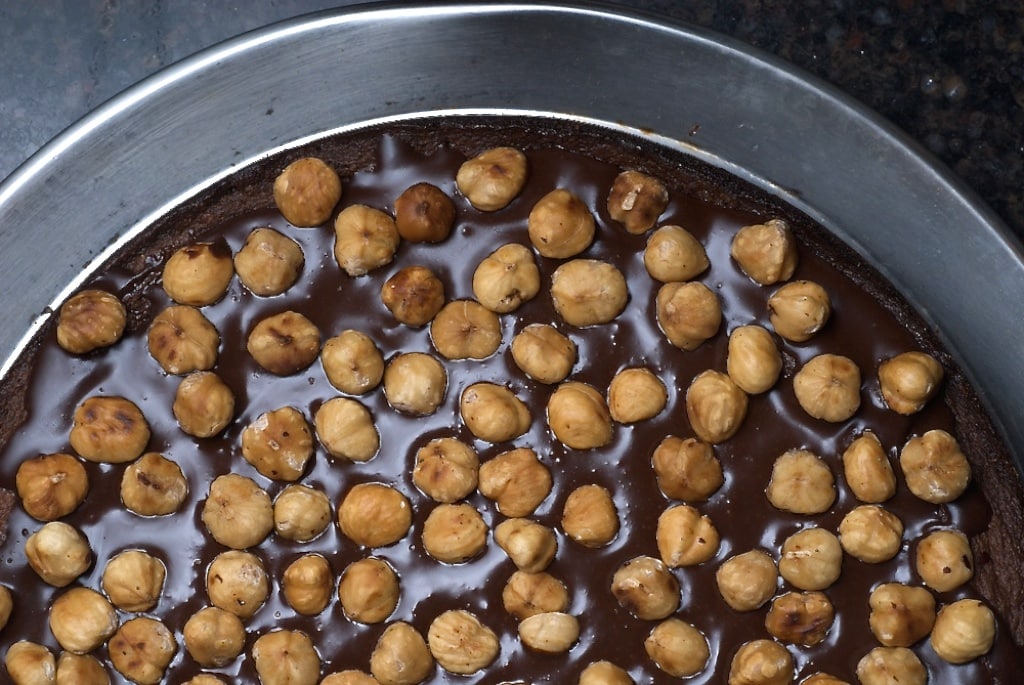 This year, I would say Quinn chose his cake rather well. It does bear at least a similarity in flavor to his last birthday cake, but it is hard to beat chocolate and hazelnuts. For all you serious chocolate fans, I urge you to give it a try. If you're a Nutella fan, too, then I really must insist that you make it as soon as possible.
Chocolate Hazelnut Cake
Yield: 8-10 servings
Prep Time:30 minutes
Cook Time:45 minutes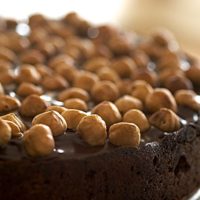 Ingredients:
For the cake:
6 large eggs, separated
pinch of salt
1/2 cup unsalted butter, softened
14 ounces Nutella
1 tablespoon Frangelico, rum, water
1/2 cup ground hazelnuts
4 ounces bittersweet chocolate, melted and cooled
For the frosting:
4 ounces hazelnuts
1/2 cup heavy cream
1 tablespoon Frangelico, rum, or water
4 ounces bittersweet chocolate
Directions:
To make the cake:
Preheat oven to 350°. Grease and line a 9-inch springform pan.
Whisk egg whites and salt until stiff but not dry. In a separate bowl, beat the butter and Nutella. Mix in Frangelico, egg yolks, and hazelnuts. Fold in chocolate. Then, fold in the egg whites.
Pour into prepared pan. Bake for 40 minutes, until cake begins to come away from the sides of the pan. Cool cake completely on a wire rack.
To make the frosting:
Toast hazelnuts in a skillet until golden brown in places. Transfer to a plate to cool. (Be sure to cool completely before putting them on the cake.)
In a heavy saucepan, heat the cream, Frangelico, and chocolate. When the chocolate has melted, remove pan from heat and whisk until thick enough to ice the cake.
Unmold the cake, leaving it on its base. Ice the top of the cake with the icing. Top with toasted hazelnuts.