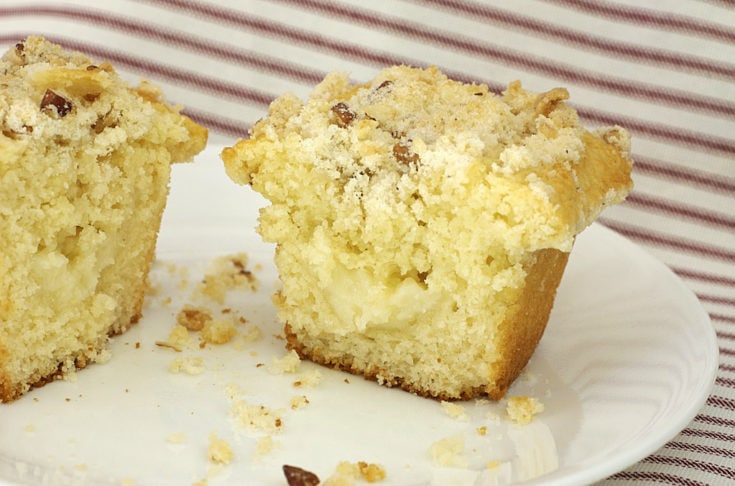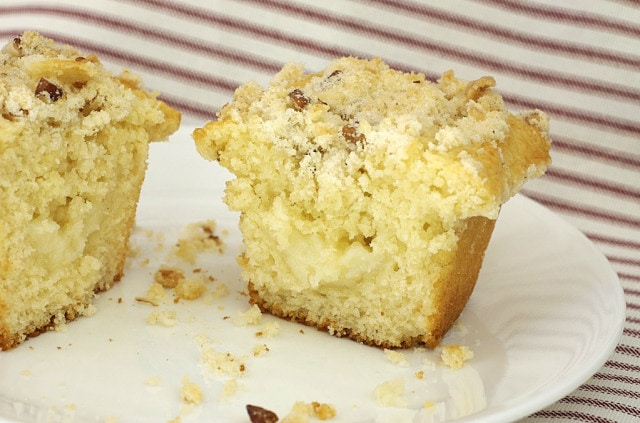 A few years ago, Quinn came up with this recipe as a special treat for me. I love, love, love all things cream cheese. Somehow, the recipe got buried among the countless recipes I've collected. Then, the other morning, I woke up to find that Quinn had not only unearthed the recipe but had the muffins baking in the oven.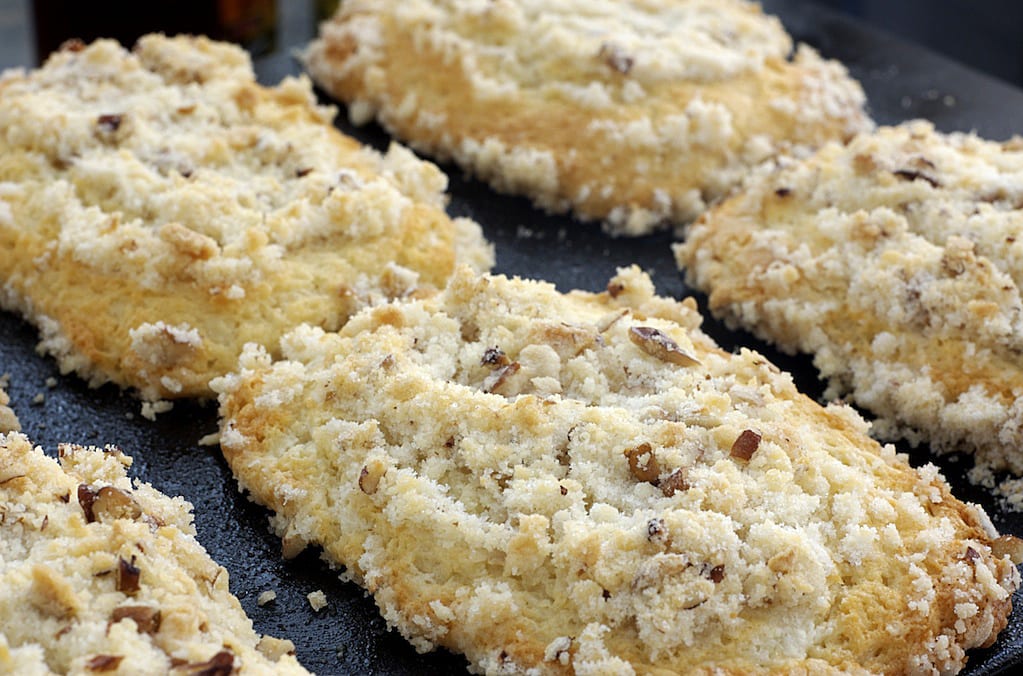 If you love cream cheese like we do, these are the muffins for you. That is certainly the predominant flavor. Cream cheese is mixed in the batter, plus a dollop of it inside for an extra burst of it. Of course, what makes these even better to me is the sprinkling of pecans on top. Yes, he definitely came up with these just for me.
These are usually made in muffin tins, but this time Quinn used mini loaf pans. I think that size would be great for gifts, which is especially of note now that the holidays are upon us.