November 11, 2007
Quinn's Cream Cheese Muffins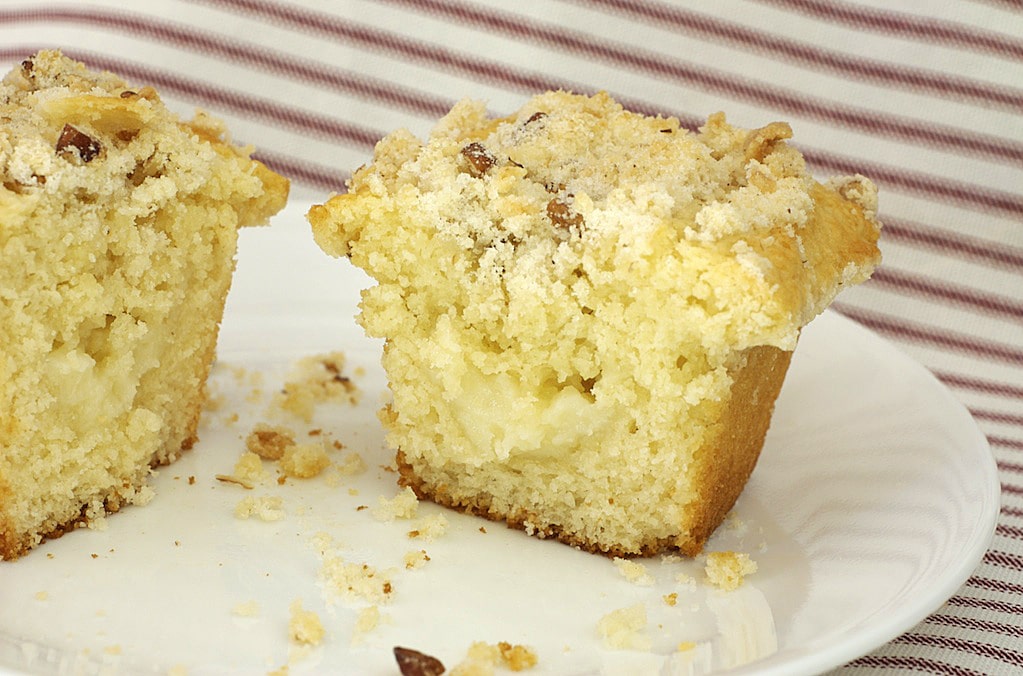 A few years ago, Quinn came up with this recipe as a special treat for me. I love, love, love all things cream cheese. Somehow, the recipe got buried among the countless recipes I've collected. Then, the other morning, I woke up to find that Quinn had not only unearthed the recipe but had the muffins baking in the oven.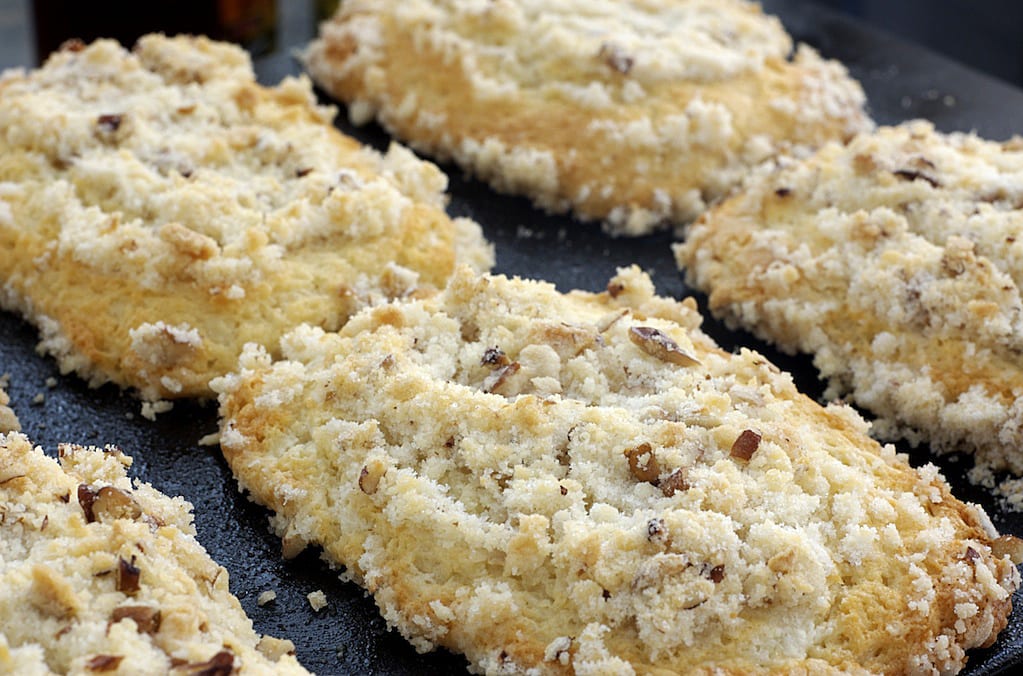 If you love cream cheese like we do, these are the muffins for you. That is certainly the predominant flavor. Cream cheese is mixed in the batter, plus a dollop of it inside for an extra burst of it. Of course, what makes these even better to me is the sprinkling of pecans on top. Yes, he definitely came up with these just for me.
These are usually made in muffin tins, but this time Quinn used mini loaf pans. I think that size would be great for gifts, which is especially of note now that the holidays are upon us.
Quinn's Cream Cheese Muffins
Yield: 12 standard-sized muffins
Prep Time:26 minutes
Cook Time:30 minutes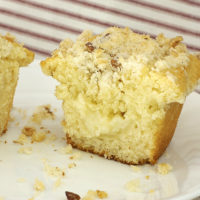 Ingredients:
For the muffins:
3 cups all-purpose flour
1 cup granulated sugar
4 teaspoons baking powder
1 teaspoon salt
2/3 cup milk
1/2 cup vegetable oil
2 large eggs
For the sweetened cream cheese:
8 ounces cream cheese, softened
1 cup granulated sugar
For the topping:
1/2 cup all-purpose flour
1 cup granulated sugar
1/4 cup unsalted butter, softened
1/4 cup finely chopped pecans
Directions:
Preheat oven to 375°. Grease a 12-cup muffin tin and set aside.
To make the muffins, combine flour, 1 cup of sugar, baking powder, and salt in a large bowl. Make a well in the center.
Stir together milk, oil, and eggs. Pour into well in the dry ingredients. Stir just until dry ingredients are moistened.
To make the sweetened cream cheese, combine cream cheese and 1 cup of sugar. Fold about half of this mixture into the muffin batter.
Spoon batter into greased muffin pans, about 1/2 to 2/3 full. Spoon the remaining cream cheese mixture onto the muffins, pressing the mix into each muffin with a spoon handle.
To make the topping, combine all topping ingredients until crumbly. Sprinkle generously over muffins. Bake 24 to 30 minutes until golden brown. Cool in pan for 10 minutes. Then, remove from pan to wire racks to cool completely.