November 19, 2007
Corn Bread Bites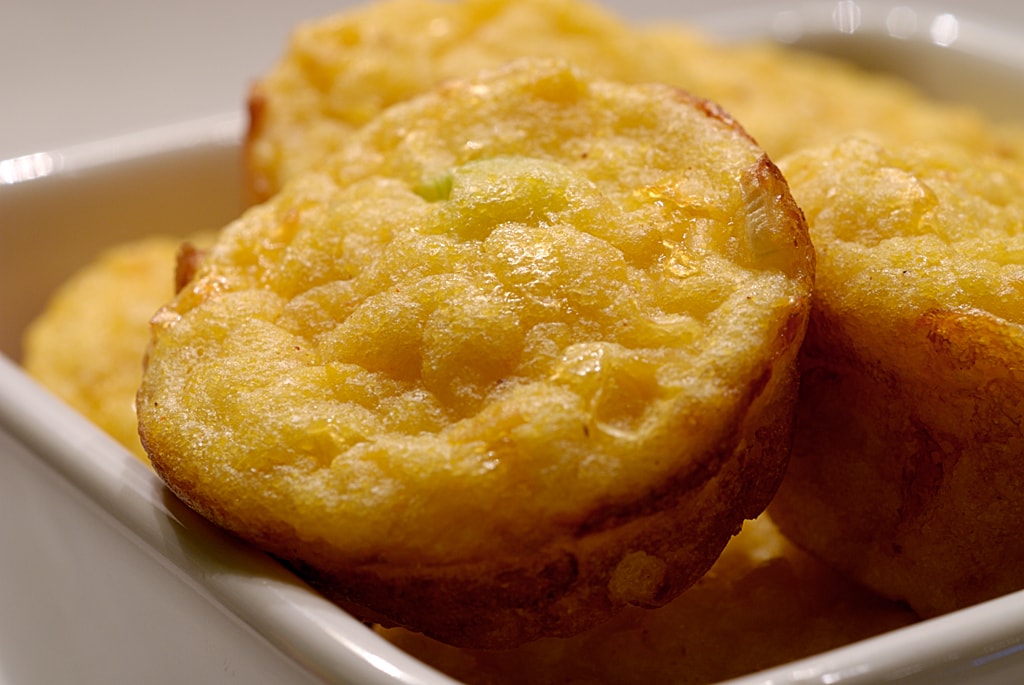 One of our fall-back dinners, especially in cooler weather, is a very simple bowl of chili. Usually, we have corn bread with our chili, provided we have the time and energy to make it. My go-to recipe for corn bread is a nice, just-sweet-enough version that I've been making for years.

Recently, I've been thinking that I should really branch out and try new corn bread recipes. So, last week I decided to try a new one. This recipe comes to us courtesy of Cooking Light, one of my umpteen magazine subscriptions. It's a simple, quick recipe that went very well with our dinner.
In comparison with the other recipe, these are a good bit moister and denser. They actually remind me of a corn casserole that I make. For a chili companion, I still prefer the other recipe but these are good in their own way.
In the coincidence department, Nicole over at Pinch My Salt has stirred up a good discussion about corn bread. Be sure to check out her and her readers' suggestions.
Corn Bread Bites
Yield: 36 mini muffins
Prep Time:15 minutes
Cook Time:10 minutes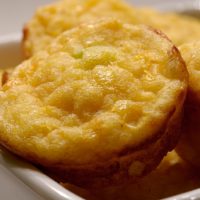 Ingredients:
2/3 cup all-purpose flour
1/2 cup yellow cornmeal
1 tablespoon sugar
1 & 1/2 teaspoons baking powder
1/4 teaspoon salt
1/4 teaspoon chili powder
1/2 cup shredded sharp cheddar cheese
1/2 cup sour cream
1/4 cup thinly sliced green onions
1 (8 & 3/4 ounce) can cream-stlye corn
1 large egg
Directions:
Preheat oven to 375 degrees. Spray mini muffins pans (recipe makes 36 muffins) and set aside.
In a large bowl, combine flour, cornmeal, sugar, baking powder, salt, and chili powder. In a separate bowl, combine cheese, sour cream, onions, corn, and egg. Add to flour mixture, stirring just until moistened.
Spoon batter into muffin pans. Bake for about 10 minutes or until browned. Cool in pan for about 2 minutes. Then, remove from pans and cool muffins on wire rack.