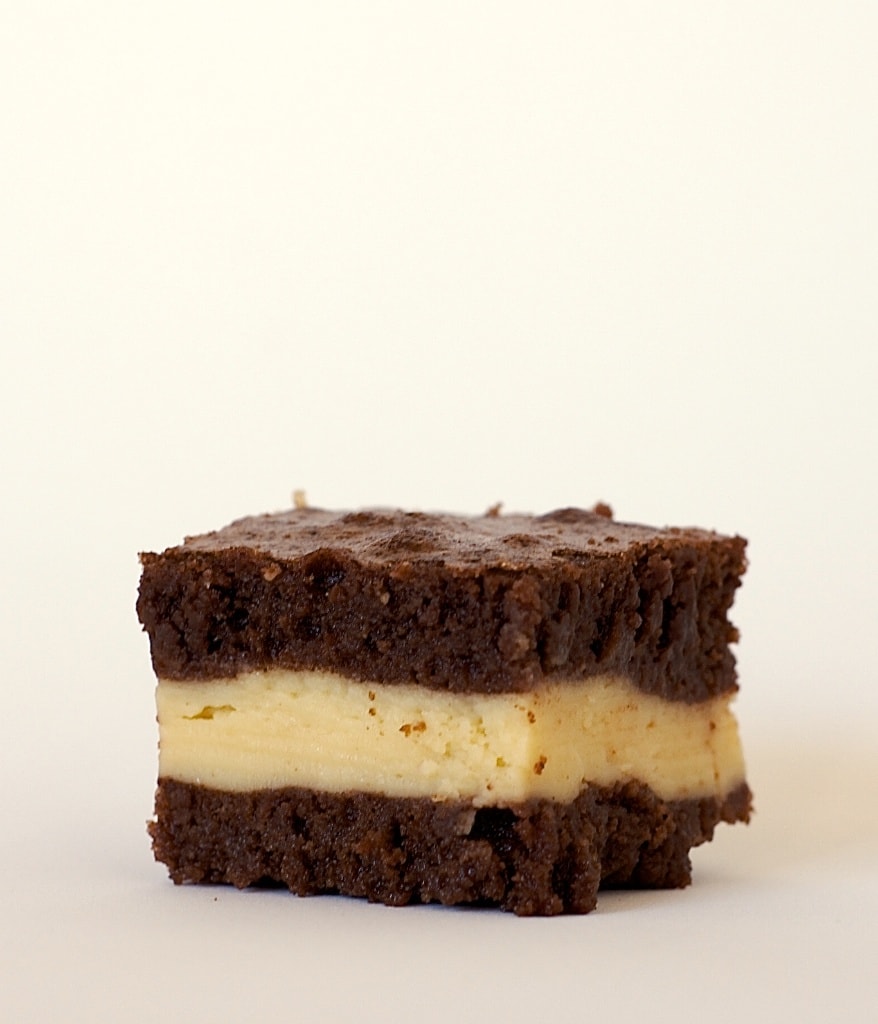 The hardest part about holiday baking is deciding what to make. It's not that I can't find recipes. It's that I find too many recipes. I spend far too much time deliberating the virtues of each one when I could be in the kitchen happily baking. When I found this recipe, however, I had no choice but to make them. Irish Cream? Brownies? Are you kidding?

The Irish Cream is incorporated by mixing it with cream cheese. (They just get better and better, don't they?) This mixture sits beautifully between two chocolate layers. You can swirl the layers together, but I thought I would like the look of the distinct layers better. It reminds me of those famous New York black and white cookies that I've never gotten around to making myself.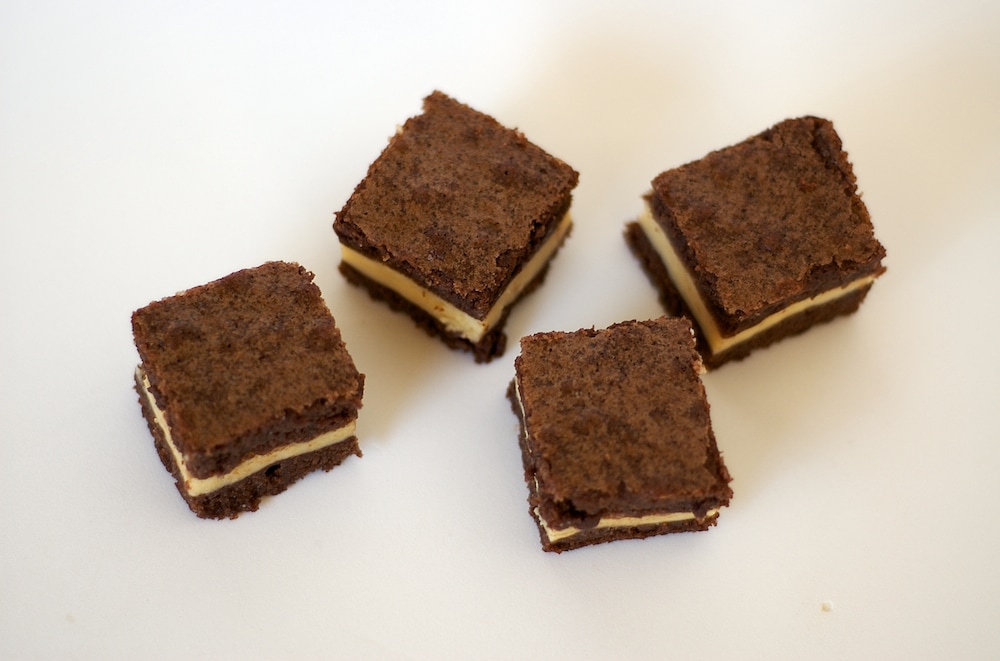 One thing that bothers me about most brownie recipes is that you put in all the work for an 8- or 9-inch square pan's worth of brownies. Not this one. Get out that 9″ x 13″. You'll have plenty to keep and to share for the holidays. I do recommend cutting them small. They are rich enough that a small bite is plenty!